Lives and Works
Camerata, Italy
Al Held Gallery Art
Galleries
Cheim & Read, New York, NY
Permanent Collection
Art Institute of Chicago, Chicago, IL
Brooklyn Museum of Art, Brooklyn, NY
Carnegie Museum of Art, Pittsburgh, PA
De Young Museum, The Fine Arts Museums of San Francisco, CA
Fogg Art Museum at Harvard University, Cambridge, MA
Gallery of Modern Art, Iwaki City, Japan
Hirshhorn Museum and Sculpture Garden, Smithsonian Institution, Washington, D.C.
Kunstmuseum, Basel, Switzerland
Maslow Collection, Marywood University, Scranton, PA
Metropolitan Museum of Art, New York, NY
Morgan Library & Museum, New York, NY
Museum of Contemporary Art, San Diego, CA
Museum of Fine Arts, Houston, TX
Museum of Modern Art, New York, NY
National Gallery of Art, Washington, D.C.
Neue Nationalgalerie, Berlin
San Francisco Museum of Modern Art, CA
Tate Gallery, London
Whitney Museum of American Art, New York, NY
Yale University Art Gallery, New Haven, CT
Walker Art Center, Minneapolis, MI
Al Held is considered a prominent figure among second-generation Abstract Expressionists, but his persistent exploration of illusionistic potential within abstraction and theoretical attitudes consistently defied many of the labels of post–Abstract Expressionist movements. In the early 1960s, Held's paintings moved toward a growing sense of overall clarity and concreteness. Because of their sharpened contours, increasingly geometric forms, and gradually enlarged scale, he was associated with practitioners of Hard-edge painting such as Kelly and Frank Stella. However, Held remained distinct for his bold rejection of critic Clement Greenberg's modernist doctrine, particularly its insistence on flatness. In 1967, Held became tired of the reductive geometric quality and flatness of his work and strove to incorporate space and volume into his canvases. His paintings of 1967–68 were exclusively black and white; after this point he began to explore the three dimensionality of the canvas by punching holes in it and structuring his compositions using vanishing points. After 1978, he began to experiment with vibrant colors in his illusionistic geometric compositions. Despite the shifts in Held's evolving logic to reconcile ordered abstraction and illusionism, the dimensions of his canvases remained a constant throughout his career.
Although Held's committed search for an alternative to the reductivist logic that evolved out of Abstract Expressionism did not gain him immediate acceptance in the 1950s art world, his work was presented in many significant group exhibitions in the 1960s at institutions such as Guggenheim Museum in New York, Jewish Museum in New York, Los Angeles County Museum of Art, Museum of Modern Art in New York, and Documenta in Kassel, among other venues. Notable solo exhibitions include those at the Stedelijk Museum in Amsterdam, San Francisco Museum of Art, and the Corcoran Gallery of Art in Washington, D.C., as well as at Philadelphia's Institute of Contemporary Art, Houston's Contemporary Arts Museum, Whitney Museum of American Art in New York, Boston's Institute of Contemporary Art, FIAC Foire internationale d'art contemporain, Grand Palais in Paris, and P.S. 1 Contemporary Art Center in New York. He received numerous awards and grants, including the Frank G. Logan Medal from the Art Institute of Chicago, John Simon Guggenheim Memorial Foundation Fellowship in painting, and a residency at the American Academy in Rome. In 1984 Held was elected to the American Academy of Arts and Letters.
Courtesy of Solomon R. Guggenheim Museum
Works Available for Purchase
Articles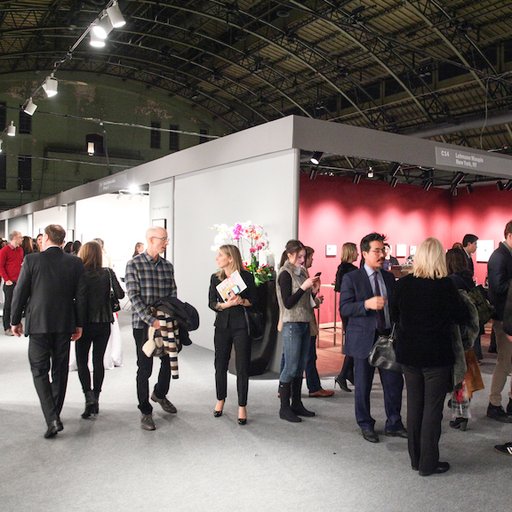 7 Underappreciated Artists Seize the Spotlight at ADAA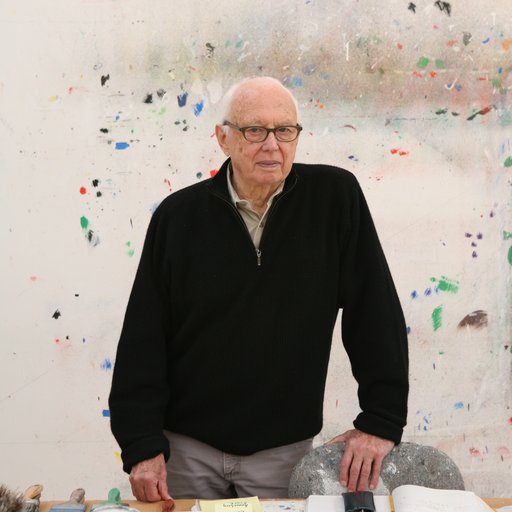 Ellsworth Kelly on the "Great Joy" of His Art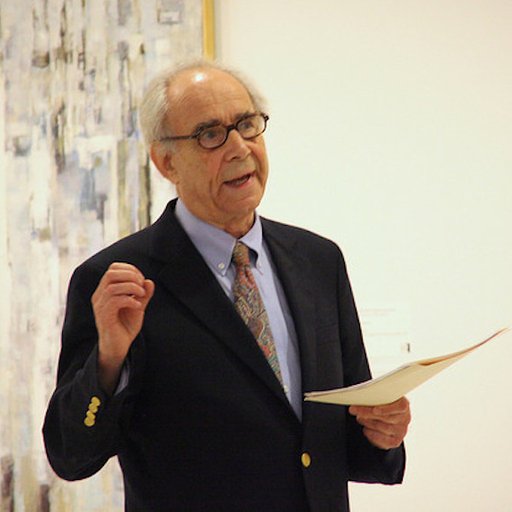 Know Your Critics: What Did Irving Sandler Do?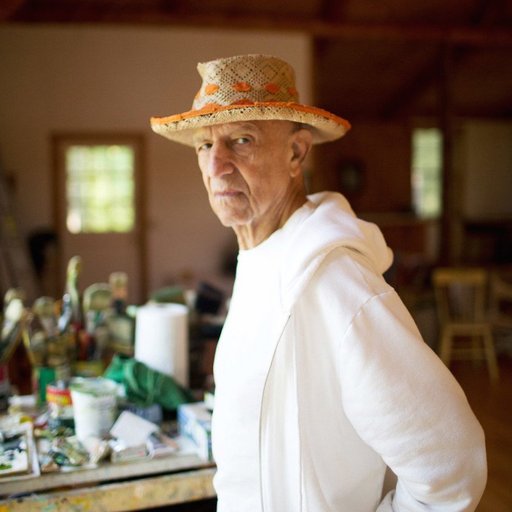 Alex Katz on Why Artists Should Stick to a Style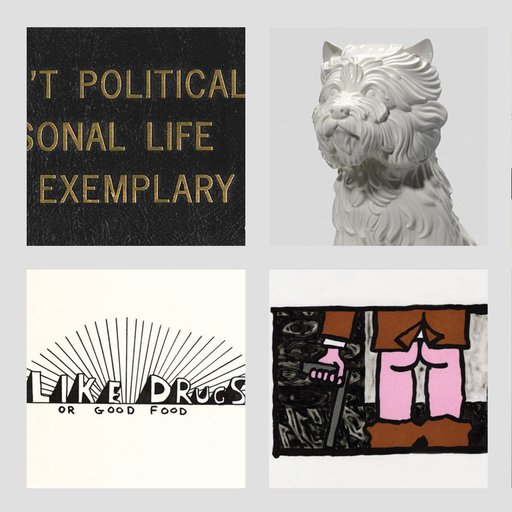 Steal Vs. Splurge: You Know A Good Deal When You See One