Hometown
Buenos Aires, Argentina
Education
National University of Arts, IUNA, Buenos Aires, Argentina, 2003
CIEVYC, Video/Film/Photography Centre, Buenos Aires, Argentina, 1998
Philosophy in Art, Fermin Fevre, Buenos Aires, Argentina, 1996
National School of Fine Art, Buenos Aires, Argentina, 1988
Andrea Juan Gallery Art
Galleries
Praxis International Gallery, New York, NY
Fascinated by the frozen Antarctic tundra, artist Andrea Juan creates work that captures boldly colored manmade objects juxtaposed against the otherworldly glacial setting. In her series New Species (2011) images of bright flowers are splayed across the ice, warming the landscape while reminding the viewer of global warming. As the artist has stated, "The light is so intense and bright that it modifies the colors throughout the day, while the horizon line blends into a white plane where the sun bounces and never sets."
Juan, who has a degree in the visual arts, is a 2005 Guggenheim Fellow and has also received grants from the government of Canada, UNESCO Awards (France), the Antorchas Foundation, and the National Fund for the Arts (Argentina). She has won a number of awards including the Amazonas de Oro at the Benin Photography Festival (2011), as well as prizes granted by the IV Beijing International Art Biennial, China (2010), Identidad Polar, Switch Journal in California, USA (2009), the Association of Art Critics, Argentina (2002), and the Konex Foundation, Argentina (2002 and 2012), among others. Recent solo exhibitions of her work have been held at the Argentine Pavillion of Expo Yeosu (South Korea), Expo Shanghai and the National Center for the Performing Arts (Beijing, China), and Chelsea Art Museum (New York, USA).
There are currently no works by this artist.
Follow
Andrea Juan
to get alerts when new works are added!
Articles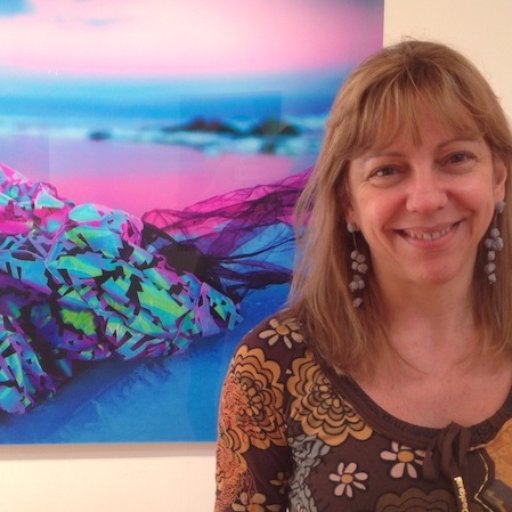 Andrea Juan on Using Art to Fight Global Warming