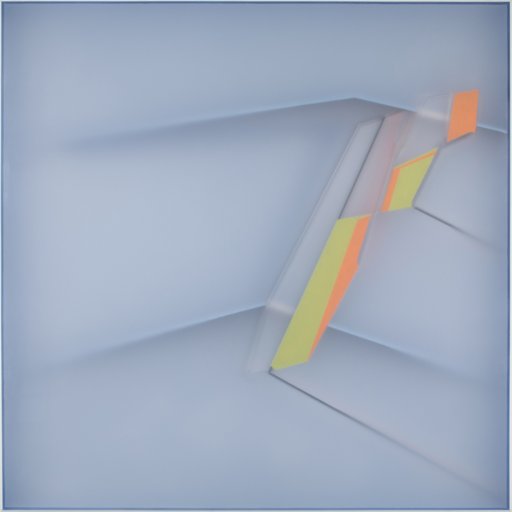 Lives and Works
Toronto, CA
Education
BFA, University of Texas, Austin, Texas, 1990
Kal Mansur is a visual artist specializing in acrylic glass construction. The optically shifting hues and dimensionality of his work represent a hybrid between a construction and an apparition. Shrouded components offer blurred internal views, providing hints of an encased object.
Mansur works with solid acrylic sheets of varying colors and thicknesses. These materials are sawn and shaped into a sculptural object. The object is adhered to an acrylic glass case and capped by translucent acrylic. This diffuses the internal sculpture, enabling light to reflect and refract. Mansur has managed to transform this industrial material into luminous and multifaceted works of art. While analogous to light and space movements, and while recalling the pristine minimalism of Donald Judd's constructions, Mansur's work is unique in his use of focus, diffusion, and concealment as compositional elements.
Mansur has shown his work in a number of exhibitions and fairs over the last twenty-five years, including George Billis Gallery, New York and Los Angeles, Box Heart Gallery, Pittsburgh, Galerie St-Laurent + Hill, Ottawa, reference: contemporary, Toronto, Galerie Nummer 40, Netherlands, among others. Mansur has exhibited around the world in art fairs in New York, Brussels, London, Stockholm, Hamburg, and Amsterdam.
Courtesy of the Artist
Works Available for Purchase