Hometown
Bethlehem, Pennsylvania
Lives and Works
New York, New York
Education
MA, Royal College of Art, London, United Kingdom, 2013
BA, Lehigh University, Pennsylvania, 2006
Representing Galleries
Anat Ebgi, Los Angeles, California
Ana Cristea Gallery, New York, New York
Pippy Houldsworth, London, UK
Luke Diiorio uses folded linen and canvas to create minimal compositions that reflect the poetry of repetition and the sculptural capacity of hung wall works. These compositions are often neutral in color, bleached white with faint interruptions of pigment, or left completely raw. Diiorio is a stickler for structure and surface, and has also made larger-scale installations with studded drywall folded and collapsed onto itself. These functional surfaces are glorified for their objecthood rather than any imagery imposed upon them, ridding his work of narrative and allowing the medium speak for itself. Handmade and thus imprecise, these works remain process-oriented and meditative for the artist and audience, reflecting upon how a material might transition from medium to art.
Diiorio has exhibited at institutions including Royal College of Art, London, Departure Foundation, London, and a number of galleries since 2012. In 2011, he was awarded the Jeremy Cubitt East London Prize for Painting.
There are currently no works by this artist.
Follow
Luke Diiorio
to get alerts when new works are added!
Articles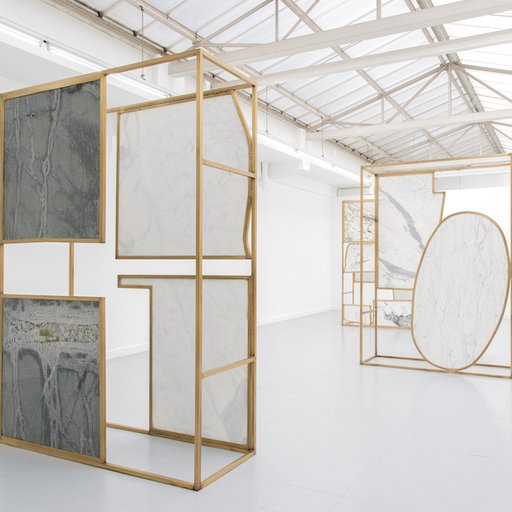 12 Galleries to Know in Brussels