Lives and Works
New York, NY
Education
MFA Visual Arts, Columbia University, School of the Arts, New York, NY, 2006
National Academy of Fine Art, Oslo, Norway, Fulbright Scholarship Study, 2004
BA Studio Art, Yale University, New Haven, CT, 2002
New York Academy of Art, New York, NY, 2002
L'École Nationale Superieure des Beaux Arts, Paris, France, 2001
Florence Academy of Art, Florence, Italy, 2000
International School of Art, Todi, Umbria, Italy, 2000
Slade School of Art, University College London, London, England, 1999
Natalie Frank Gallery Art
Galleries
Permanent Collection
The Brooklyn Museum of Art, Brooklyn, NY
Everson Museum of Art, Syracuse, NY
The Rose Art Museum, Waltham, MA
New York-based painter Natalie Frank was born in Austin Texas in 1980. She earned an M.F.A. in visual arts at Columbia University's School of the Arts in 2006 and holds a B.A. in studio art from Yale University. In 2003-2004, she was awarded a Fulbright Scholarship for study at the National Academy of Fine Art in Oslo, Norway. In 1997 and 1999, Frank attended the Slade School in London, and in 2001 the École des Beaux Arts in Paris.
Frank's paintings explore relationships of power as they function within issues of identity, sexuality, religion, and history. The personal, political, and theatrical collide in her representations of the beautiful and the grotesque. Her paintings are peopled by figures of the in-between—characters ill-defined by gender and sexuality, reality and fantasy, presence and absence. Her life-sized figures assume a variety of roles, both allegorical and highly personal, which recur throughout the paintings. Blurring the lines between the perverse and the everyday, Frank's paintings engage the viewer as a complicit voyeur into their strange reality.

Solo exhibitions include shows at Fredericks&Freiser, New York; Arndt and Partner, Zurich; Mitchell-Innes and Nash, New York; Briggs Robinson Gallery, New York, Space SBH, St. Barth's. Other recent projects include group exhibitions at The London Museum of Design; Lu Magnus, New York (co-curator); The Rose Art Museum, Watham, MA; Hezi Cohen Gallery, Tel Aviv, Israel; The National Academy Museum, New York; The Slought Foundation, Philadelphia, PA; the Brattleboro Museum, Brattleboro, VT; Arndt and Partner, Berlin, Germany; and Jack Tilton Gallery, New York.

Courtesy of the artist
Click here to read our interview with Natalie Frank about her macabre painting.
Works Available for Purchase
Artworks by the Artist at Fairs
Articles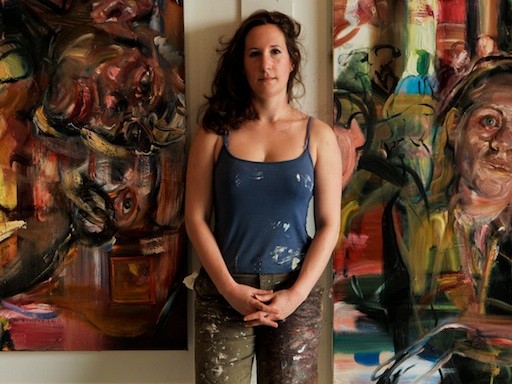 Natalie Frank on "Giving Voice to Women's Unspoken Desires"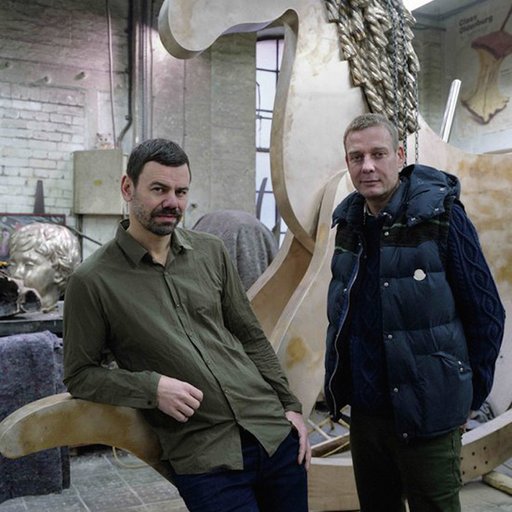 10 Artists to Watch This April