Lives and Works
New York, NY
Education
BFA, Photography, Rhode Island School of Design, Providence, RI
Representing Galleries
Julie Saul Gallery, New York, NY
Sally Gall is known for her sensual interpretations of nature in which she combines impressive printing skills with her rigorous yet romantic vision. Her work describes the visible world with an experiential rather than literal interpretation. For more than twenty-five years she has maintained her interest in landscape, emphasizing different aspects of nature through her various series. In the early 1980s, she worked in formal gardens throughout Europe- from Tivoli to Blenheim Palace. She created many bodies of work based on her travels in Brazil, Scotland, Bali, New Hampshire, Bequi, and France. She sometimes incorporates the human figure in her work, photographing the body as an extension of nature rather than as a portrait or figure study. Although the sites are diverse, her work is unified by a great feeling for abstract form, as well as a particular feeling for water. Until recently, Gall worked solely in black and white, using nature as her subject. She completed an extensive series of Diana camera images of European formal gardens in the mid-1980s. Later, she switched to the Hasselblad which maintained the square format but significantly altered the focus and technical quality of her work.
Sally Gall has taught and lectured extensively in the United States and Europe. Public collections include the Guggenheim Museum, The Whitney Museum, the Cleveland Museum of Art, the San Francisco Museum of Modern Art, The Museum of Fine Arts in Houston, and the Rhode Island School of Design, and the Hood Museum at Dartmouth College. She has been awarded several prestigious fellowships, including two MacDowell Colony Fellowships and a Rockefeller Foundation Bellagio Residency.
Courtesy of Julie Saul Gallery
Click here to read our interview with Sally Gall about her "image poems" and working outside the studio.
Works Available for Purchase
Interview with the Artist
1. Who is your favorite artist?
I find myself gravitating toward abstract painting of a certain era, loving artists such as Rothko, who seems to encompass a whole world in his color field paintings.
2. What is your preferred drink?
Full-bodied complex red wines.
3. If not yourself, who would you want to be?
A novelist creating a world with words.
4. What is your favorite time of day?
The elongated dusk at 9 p.m. on a summer evening.
5. What is your idea of happiness?
Being in nature.
Articles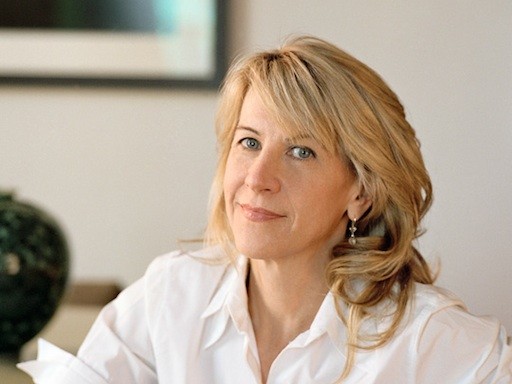 Photographer Sally Gall on Her Intimate Portraits of Nature