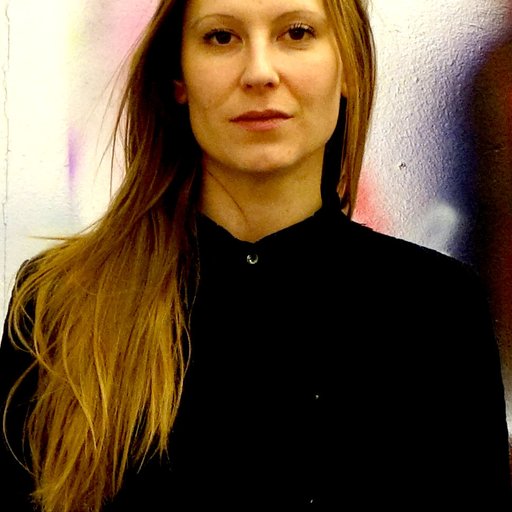 Hometown
Geneva, Switzerland
Lives and Works
London, UK
Education
BA Fine Art, Ecole Supérieure des Beaux Arts de Genève, Switzerland, 2004
Painting a form of psychological drama, Charlotte Hopkins Hall's work draws from our idiosyncrasies and relationships to reality. At the core of her paintings are the figures—in conjunction with the titles, they become a conflicted proposition. Her characters are either lost in their own states of mind or turning their backs on the viewer. Hopkins Hall's intricately executed elements play with the conceptual origin of her work producing a tantalizing and slightly unsettling painting. Hopkins Hall uses the impact of the negative space as an essential part to the work, using with the white space on or off the canvas to create an imperceptible weight and opening narrative possibilities.
Hopkins Hall has had solo and group exhibitions at the Palazzo Strozzi, Florence, Laurent Marthaler Contemporary Art, Montreux, Mall Galleries, London, Galerie Biesenbach, Cologne, including the Start Fair at the Saatchi Gallery, London, and fairs in Basel, Miami, Paris, New York and Zurich. She was selected for the John Moores Painting Prize, The Columbia Threadneedle Prize and Swiss Art Awards and was invited to speak about her work at the New Museum in New York. Her work is in a variety of private collections.
Courtesy of the Artist
There are currently no works by this artist.
Follow
Charlotte Hopkins Hall
to get alerts when new works are added!