Artspace presents ICA London's limited edition by Harland Miller
Artspace is thrilled to offer exclusive access to a new charitable edition by prolific British artist and writer Harland Miller, titled XXX. Published by Artspace partner, ICA London, this special Artists' Edition celebrates the institution's 75th anniversary. All sales proceeds will go towards supporting ICA's future events, exhibitions, and learning program.
---
---
Limited Edition Silkscreen
XXX is taken from a painting of the same title, first shown in the artist's 2019 solo show at White Cube, Hong Kong. The print takes the form of the cover of a novel, with the top section a complex graphic layering of letters and colours, counterbalanced by a clean band of neutral colour bearing the title and author/artist's name, where drips of paint at the bottom of the canvas expose its layering of colours. The work is part of an ongoing series, where Miller employs mono or bi-syllabic words to create hard-edged letter paintings with bold, saturated colours that reference, amongst others, Robert Rauschenberg and Ed Ruscha's use of vernacular signage and motifs. Miller depicts the letters in a range of typefaces, through a process of isolating, overlaying and reconnecting, to create a sense of depth in the image that deconstructs and abstracts the meaning of language itself. Inspired by illuminated manuscripts, these works bring a Pop sensibility to the lettering of medieval monks, connecting the sacred with the everyday.
The letter "X" is significant to the artist in its form and design but also given its connotations and connection to punk culture and X-rated cinema. The letters "XXX" are built up from layers of various colours, their image suggesting objects in motion, where several forms are compressed at once, kaleidoscopic and transparent – like a series of sequential, transparent slides.
---
Phaidon Publication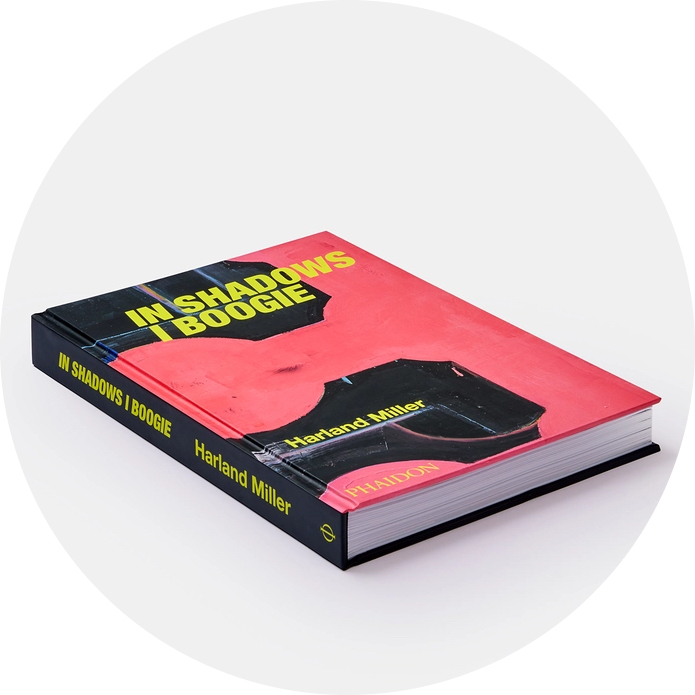 The most comprehensive monograph to date on the British artist and writer loved for his witty book-cover-inspired canvases, now updated with forty of his latest works. This monograph covers nearly twenty years of his paintings, and features specially commissioned essays by eminent art writers exploring different aspects of his practice and has been updated with forty of his latest works.
---
The ICA London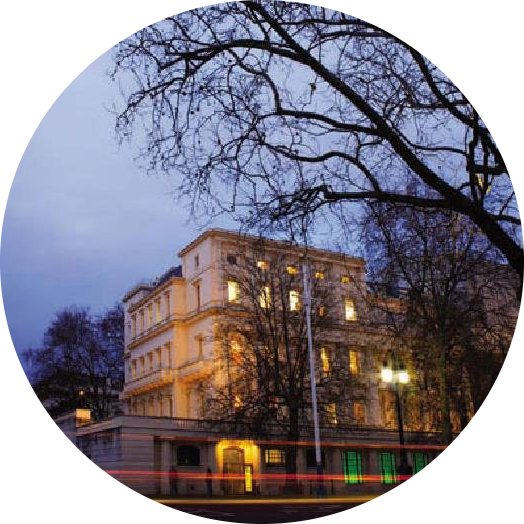 The Institute of Contemporary Arts (ICA) is London's leading space for contemporary culture. We commission, produce and present new work in film, music, performance and the visual arts by today's most progressive artists. In our landmark home on The Mall in central London, we invite artists and audiences to interrogate what it means to live in our world today, with a genre-fluid programme that challenges the past, questions the present and confronts the future. The cross-disciplinary programme encourages these art forms and others to pollinate in new combinations and collaborations. We stage club nights and film festivals, gigs and exhibitions, talks and digital art–with interplay and interaction at the core of all we do. Our history of presenting and promoting visionary new art is unrivalled in London: from Kenneth Anger to Kathy Acker, k-punk to Klein, Jackson Pollock to Jean-Michel Basquiat, Gay Sweatshop to Forensic Architecture, Pop Art to queer techno. Today, as ever, our inclusive programme reflects and represents who we are as a disparate and diverse collection of cultures and identities.

Exactly 75 years after a group of artists and poets founded the ICA as an alternative to the mainstream, we are committed more than ever to pave the way for the next generation and to platform creative voices. The ICA continues to celebrate risk and champion innovation, and experimentation across the arts – a playground and a home for today's most vital artists.

The ICA is an Arts Council England National Portfolio Organization and is supported by the DCMS Culture Recovery Fund.