In conjunction with the release of Great Women Artists, a comprehensive new volume featuring more than 400 groundbreaking women artists and their works from the past 500 years, Artspace and Phaidon have partnered with Kering, a global luxury group committed to empowering women, in the production of a portfolio of prints by Cecily Brown, Lubaina Himid, Bharti Kher, Dana Schutz, and Jenny Saville. Proceeds from the portfolio will benefit Promundo, a non-profit dedicated to advancing gender equality by educating men and boys. Available to purchase individually or en suite, these limited editions (only 100 exist of each) offer collectors the opportunity to acquire affordable works by the most celebrated women artists of our time, all while contributing to a worthy and important cause.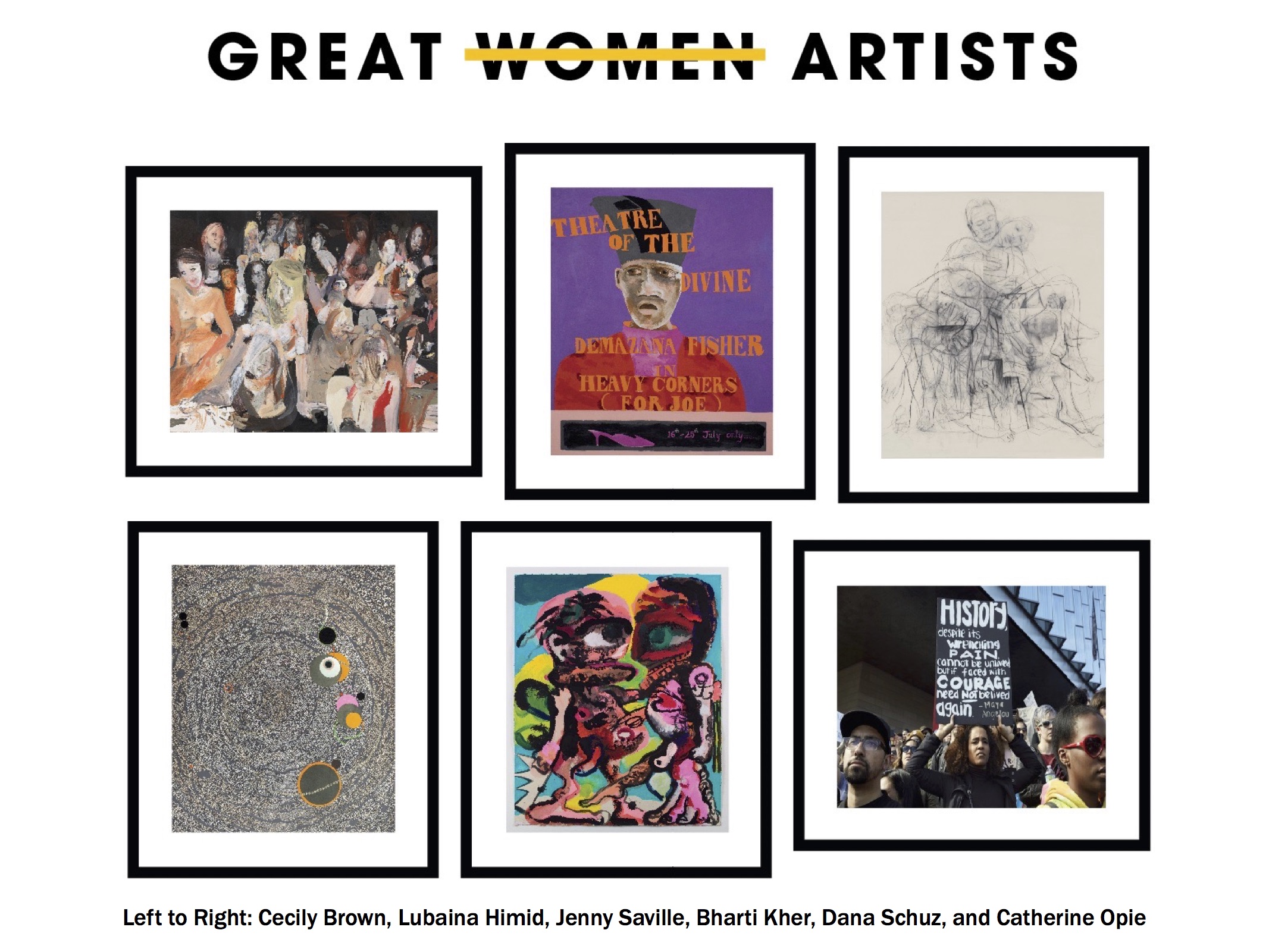 Available exclusively on Artspace
So, who are these artists, and what makes them so legendary? In today's spotlight, let's take a closer look at painter Lubaina Himid, her work, and her artistic legacy.
WHO IS SHE?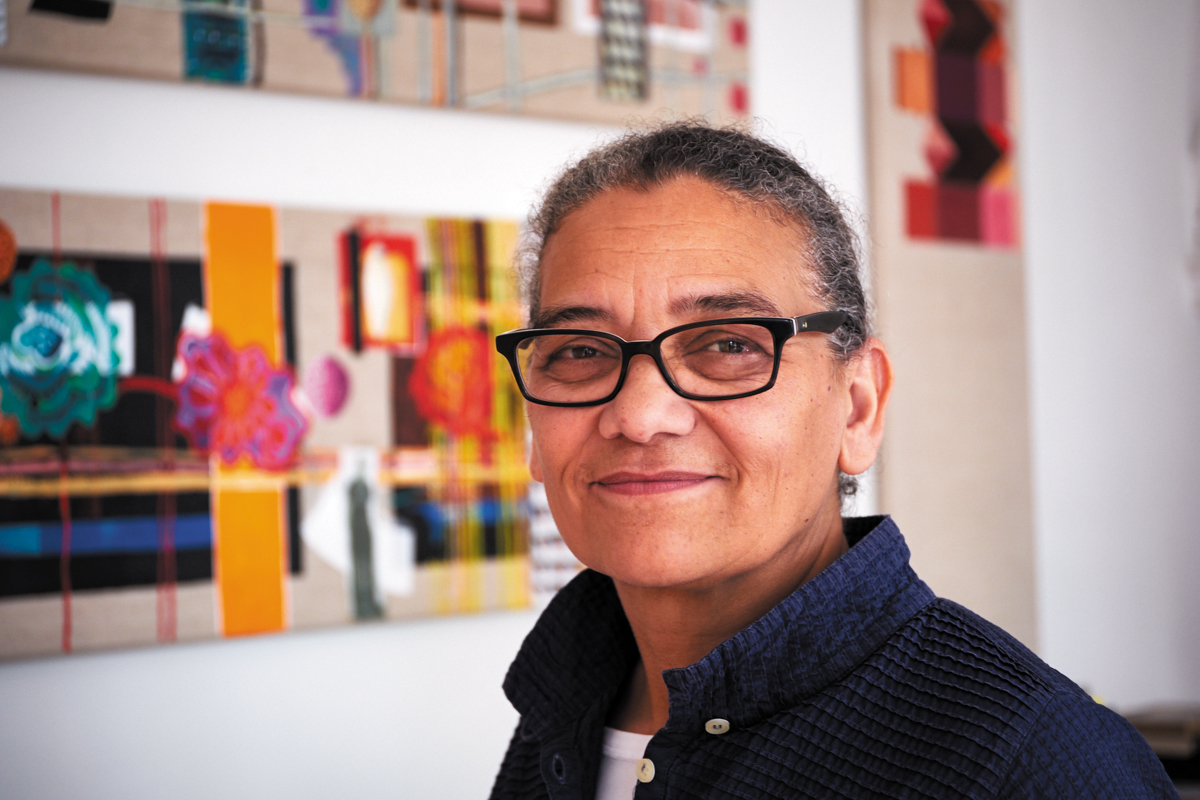 The artists via Sharjahart.org
Lubaina Himid CBE, (b. 1954) is a British artist and curator who currently works as a professor of contemporary art at the University of Central Lancashire. She was born in current-day Zanzibar and moved with her mother to Britain shortly thereafter, where she attended Wimbledon College of Art and the Royal College of Art in London for a Masters in Cultural Studies. A central figure in the UK's Black Art Movement of the '80s and '90s, Himid has long enjoyed a healthy profile in England, but her work has reached international attention within the last decade.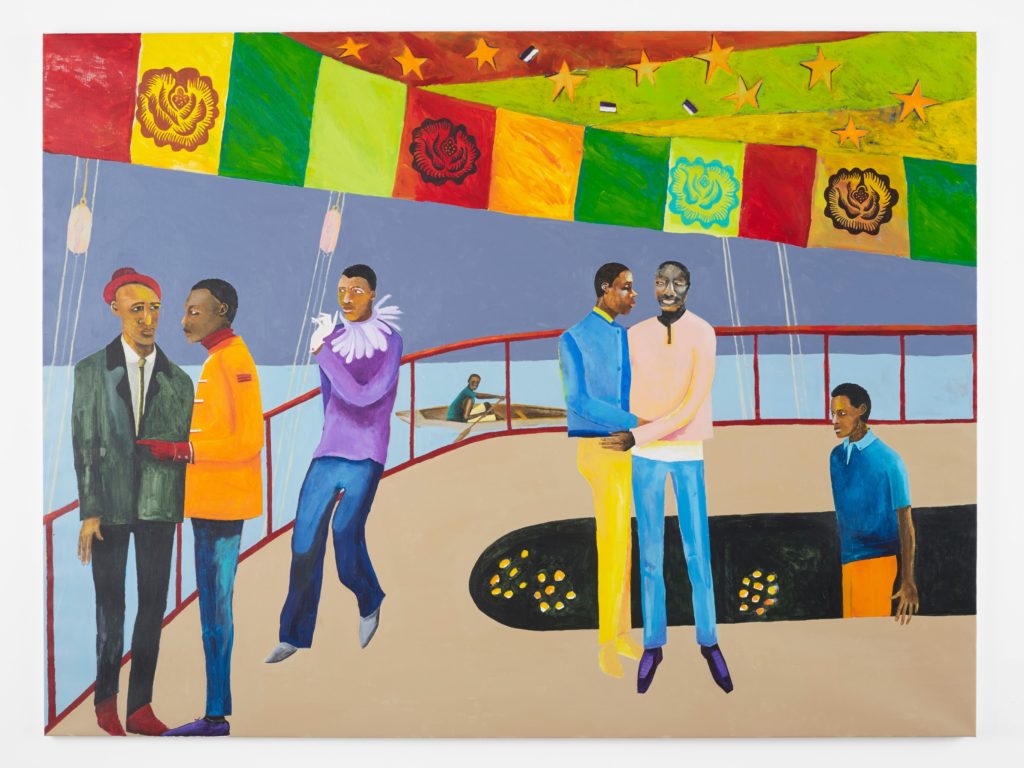 Ball on Shipboard (2018) via Artnet
It was just 2017 when Himid became the first black woman and oldest person ever to receive the prestigious Turner Prize, an honor that catapulted her to concerted art market attention. Her first major museum retrospective debuted at the New Museum in June of this year; not bad for an artist who didn't have consistent representation until 2013. While the market is still catching up to her stratospheric rise, reports from last year's Art Basel revealed steadily climbing sales figures for Himid, often manifesting to the tune of six figures. The 65-year old is a hot commodity at long last, and her star is only expected to soar.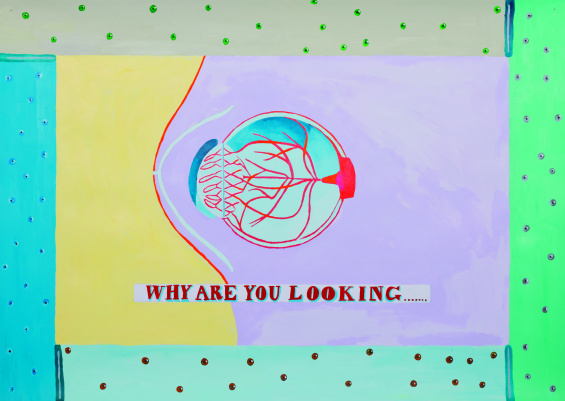 Why Are You Looking.... , (2018) via New Museum
WHY IS SHE IMPORTANT?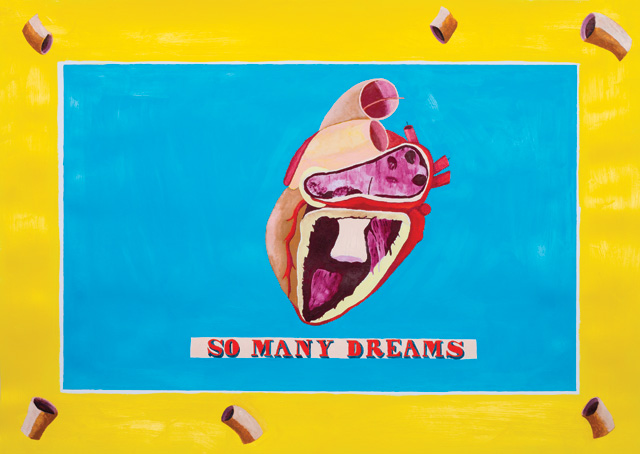 So Many Dreams, (2018) via Studio International
The daughter of an immigrant textile designer, Himid has made her name critiquing the postcolonial erasure of diasporic communities in lush, graphic color, urging viewers to consider broader historical narratives in the context of lived experience. Her work challenges the institutional invisibility of black bodies, referencing the transatlantic slave trade and its traumatic societal stain on marginalized communities. Her iconic 2004 Naming the Money series typifies her purpose; 100 life-size cut out figures depict 17th-century black domestics and laborers in vivid, individualized detail, lending her pieces an elegant sense of humanity through identification.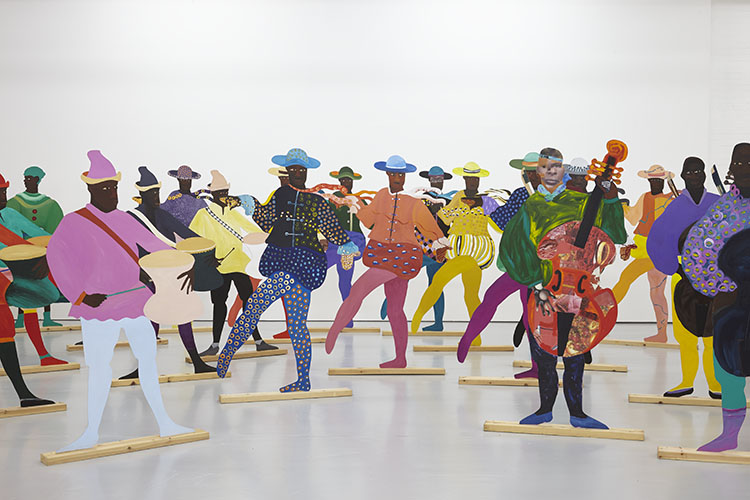 Naming the Money (2004) via History Today
Each person in the installation has been assigned a name that correlates with a distinct voice present in a soundtracked chorus of ambient speech. Some of the figures even sport collaged text, further articulating their quite literal backstories. Himid considers herself "a political strategist who uses a visual language to encourage conversation, argument, change," but this description doesn't quite do justice to her work's complex positionality—rather than portray the explicit horrors that define so much of black history in the West, she alludes to tragic events as a way to imbue her figures with the dignity and gravitas their personhood demands.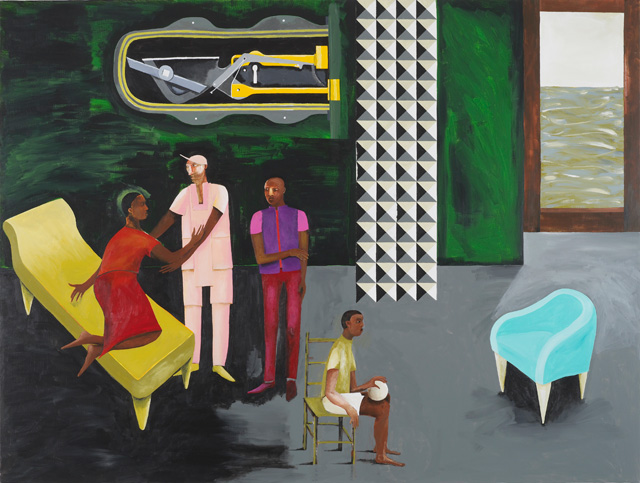 Le Rodeur: The Exchange (2016) via Culturetype
This approach is most evident in her 2016 Le Rodeur series, which explores the affectual ramifications of a 19th century murder—the African passengers of a slave ship went mysteriously blind and were systematically thrown off board by the crew, as their market value had been diminished. Himid's limited-edition Great Women Artist print (of which only 100 exist), available exclusively through Artspace, exemplifies the most resonant aspects of her practice.
Theater of the Divine, (2019) available via Artspace for $1500
Theater of the Divine combines her bright, powerful brushwork with haunting personification, imbuing the subject with the slow bloom of inner life. She conceived of the image as an advertisement for an imaginary play, featuring a protagonist played by a fictional black actor named Demanzana Fisher. While referencing the radical Theatre of the Absurd, she leaves the image's historical context ambiguous and open. The artist's oeuvre has often been referred to as "history painting," a taxonomy that underscores her relationship to activism as a function of archival energization. In an interview with Artsy, Himid cites a discursive impetus for her practice, remarking, "Painting works! Sometimes you have to paint your way into a gap." Suffice it to say, Himid has more than filled a gap; she has built a bridge for a new generation of black artists both in Britain and the world over, establishing herself as a preeminent voice in the visualization of political protest.
[gwa-module]
RELATED ARTICLES:
A 101 Guide To the Work of Jenny Saville: The World's Most Expensive Female Artist Alive
A 101 Guide To the Work of Dana Schutz: Translator of the Human Condition