Betty Tompkins & Jean-Baptiste Bernadet
OPENING:
Oct 28

|

CLOSING:

Jan 6 2018


OPENING RECEPTION:

Saturday Oct 28, 4 PM - 6 PM

79 Newtown Lane East Hampton, NY 11937, East Hampton, NY 11222

VIEW MAP

631 604 5770

Friday - Saturday, 11 AM - 6 PM
Works in this exhibition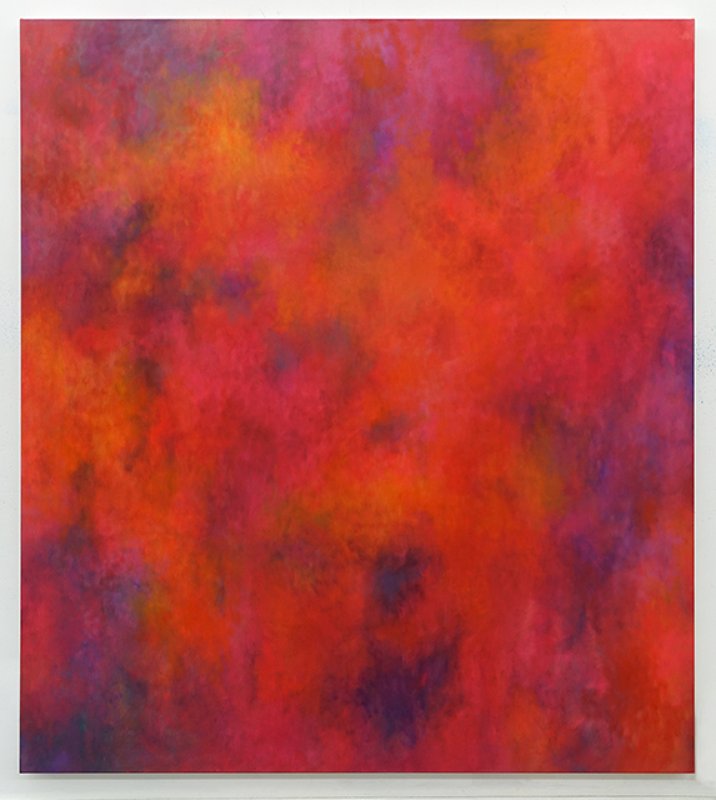 Jean-Baptiste Bernadet
Untitled (du matin)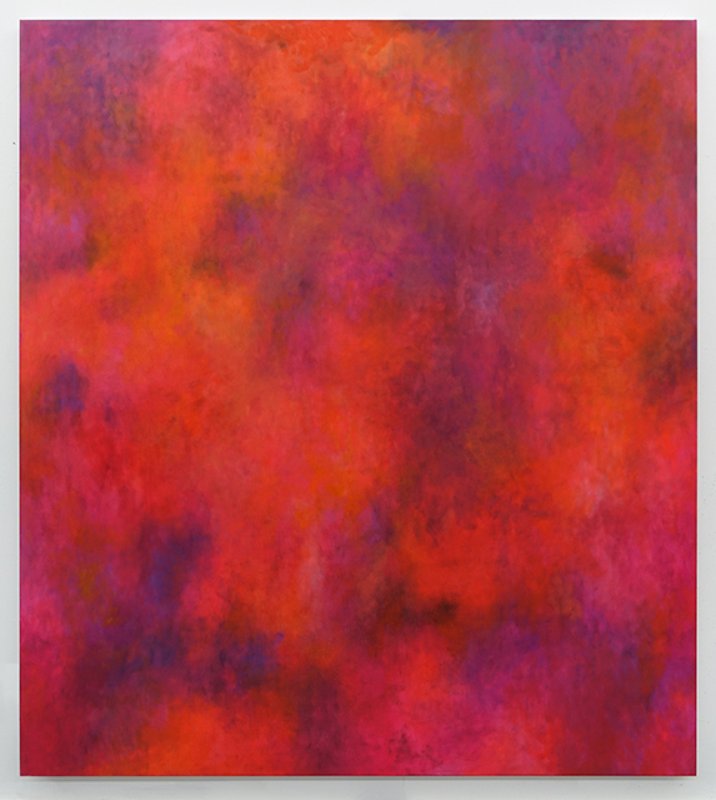 Jean-Baptiste Bernadet
Untitled (du soir)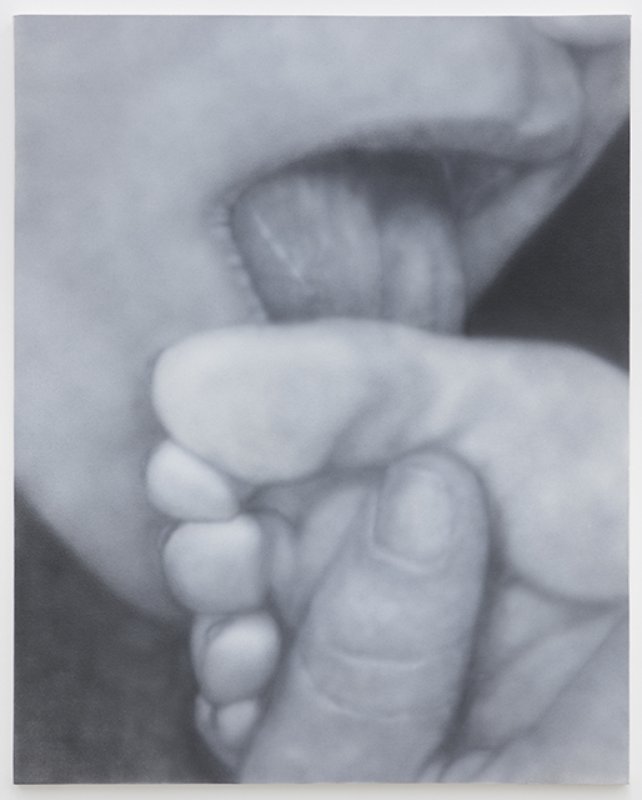 Betty Tompkins
Sex Painting #4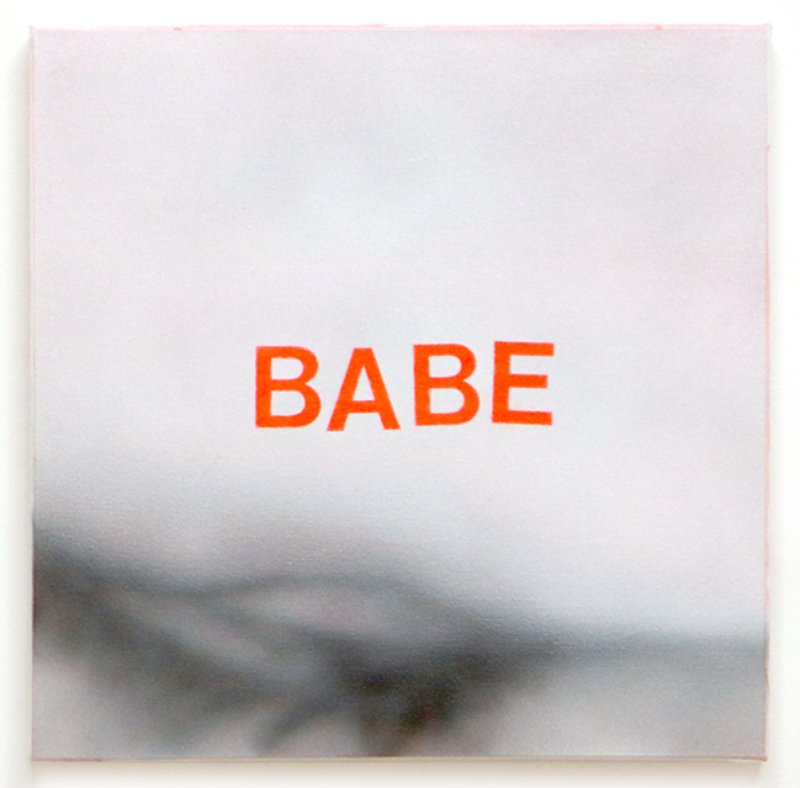 Betty Tompkins
Babe # 3
Press Release
Betty Tompkins & Jean-Baptiste Bernadet
Born in 1945, Betty Tompkins has been painting since the late 60's. After a period of experimentation in the Abstract Expressionist vein, she undertook the famous Fuck Painting series (working on it until 1974, and then again after 2003): a body of work widely unknown until a 2002 exhibition in New York. Without taking any moral position, these photorealist paintings represent genitalia and erotic acts, including penetration. They were conceived in the context of the 1970's avant-garde scene, when art history was still perceived as a kind of linear path, with various parties advancing new and exploratory esthetic propositions, indifferent to the marketplace but deeply engaged in an intense political and intellectual discussion taking place among a handful of dedicated amateurs (critics, gallerists and, principally, the artists themselves). Betty Tompkins's paintings, however, had an impact beyond the frontiers of the discipline: condemned by feminists and subjected to censure, her work faced (and continues to face) diverse forms of contestation that Tompkins accepts without compromising. "I'm 66 years old. It's not that I'm a control freak. But I've always been an outsider. I'm happy to go along with things, but sometimes I get a proposal and it just doesn't sit well with me. My father was on the left politically. When I was a kid the FBI used to follow me to school. One of my family's jokes is that as a child my first full sentence was, "Do you have a search warrant?" This was the era of McCarthy. I've always been an outsider. Even as a child."1

Born in 1978 and working as a painter since the beginning of the 21st century, Jean-Baptiste Bernadet's work has taken shape in a different context, where the idea of the end of the avant-garde has been curiously accepted, the market is sprawling and aggressive, lnstagram likes have replaced critical discussion and esthetic debate has been added to the endangered species list – in spite of spectacular charity auctions aimed at saving the planet. His paintings are no more photorealist than they are realist or even figurative – because they can also be seen as representing painting itself, taking the medium as their subject. They seek to establish a dialogue with the history of painting rather than with screensavers, and evidence a choice to address image production in a way that, according to the artist, is not personal. "I don't care especially about painting, even if this is what I'm doing and even if I like a lot of painting as a viewer like any other. There's no position in what I'm doing, I'm not defending or advertising anything. I didn't choose painting versus something else, I just probably found myself comfortable doing it in order to say what I have to say."2 In his paintings, which elicit no debate outside the field of visual arts and very little within it, an uninhibited relationship with seduction serves as a leading weapon.

Very little connects these two artists when considering the context surrounding the production of the work. 35 years separate them – much more than the oft-discussed age differences between the current presidents of France and the United States and their wives – and in the intervening decades, their discipline has changed to such an extent that their practices could appear wholly unrelated. It was Jean-Baptiste Bernadet who brought to my attention that, in the exhibition The Shell 3 that I curated in 2015, I had hung both his paintings in the show next to works by Betty Tompkins. It wasn't the fruit of some deeply thought-out strategy, but I was vaguely conscious of the choice – I am convinced that to appreciate works of art, as Catherine Millet wrote, it is beneficial to be in a state similar to that of the psychoanalyst's "free-floating" listening. However, as for specifying exactly why… The fact that everything would à priori set these works in opposition wouldn't necessarily dissuade a curator from hanging the paintings next to each other. In fact, it seemed to me that, in doing so, the disparity in their production contexts, the generational divide of the artists, and their diverging ambitions fell away, revealing two ways of painting, and two precise means of dialoguing with the history of the medium. Brutally exposing their painterly differences seemed precisely the means of emphasizing the importance of painterly craft to both. Bernadet, for example, shuns common tools of today's painters such as silkscreening and laser printing while Tompkins's paintings, when first produced, also marked a choice to go against the grain. Judging them on their appearance, the paintings from today could have been executed thirty years ago, and vice versa: they seem even more contemporary than those of Jean-Baptiste Bernadet. Both maintain what would seem to be a serene relationship with time, establishing a form of timelessness in the work, or at least an aspiration toward this state.
The blurriness in Betty Tompkins's work finds a worthy interlocutor in Jean-Baptiste Bernadet's retinal attacks: both inflict a particular, technical ocular exercise. The soft modeling of the body that results from the blurriness of the image in Tompkins's work meets a form of flagrant sensuality in Bernadet's, exacerbated by the all over composition and an apparent absence of pictorial structure. It is difficult to determine whose work is more erotic, if not voluptuous. These are paintings that turn their very douceur into a sparring weapon: both use an apparent softness as a kind of varnish that quickly reveals the violence inherent in the image underneath. As curator – with Xavier Douroux, Franck Gautherot, Bob Nickas and Anne Pontégnie – of the Biennale de Lyon4 in 2003, I decided to show Betty Tompkins's paintings with those of Steven Parrino. This is another possibility, but, in the end, exactly the same.
Éric Troncy, October 2017
Betty Tompkins was born in 1945 in Washington, D.C. and now lives and works in New York City and Pleasant Mount, Pennsylvania. Her work was the subject of the solo exhibition Sex Works/WOMEN Words, Phrases, and Stories at Gavlak, Los Angeles (2016), WOMEN Words, Phrases, and Stories at the FLAG Art Foundation, New York (2016), and Real Ersatz at the Bruce High Quality Foundation University, New York (2015). Her work was recently included in Black Sheep Feminism: The Art of Sexual Politics, a four-artist exhibition curated by Alison Gingeras at the Dallas Contemporary, Texas (2016), and The Female Gaze, Part Two: Women Look at Men at Cheim & Read, New York (2016). Tompkins' work is included in the permanent collection at the Centre Pompidou, Paris, France.
X
Jean-Baptiste Bernadet was born in Paris in 1978, he lives and works in Brussels and New York, and was artist-in-residence at Triangle Studios in Brooklyn in 2012, APT Studios in Brooklyn in 2011, and Chinati Foundation, Marfa, Texas, in 2010. His solo exhibitions include, among others, Valentin in Paris (2017, 2015), Michael Jon & Alan in Miami (2017), Almine Rech Gallery in London and Brussels (2016), Retrospective in Hudson, NY, American Contemporary in New York City, Rod Barton in London (2014), Karma in New York City (2014), Marfa Book Company in Marfa, Texas (2015, 2013), Torri in Paris, Renwick in New York City (2011), the Chinati Foundation in Marfa, Texas (2010). Since 2001, he has also participated in many group shows, including Almine Rech in Paris and Michael Jon in Miami (2015), WIELS in Brussels (2015, 2010 and 2009), Valentin in Paris, Ricou Gallery and Super Dakota Gallery in Brussels (2014), Palais des Beaux-Arts de Bruxelles (2013), Angstrom in Dallas, Texas, Klemm's Gallery in Berlin (2012), 8 rue Saint Bon in Paris, White Flags in Saint Louis, Missouri (2011), Musée des Beaux-Arts de Tourcoing (2006).
Éric Troncy was born in 1965 in Nevers. He attended the École du Louvre and the École des hautes études en Sciences Sociales. Troncy is an art critic, curator, collaborator for Beaux-Arts magazine, Numéro, Les In- rockuptibles, author of numerous catalog texts, and co-director of the Consortium (contemporary art center of Dijon, France) since 1996. He is co-founder and director of the contemporary art magazine Documents sur l'art (1992–2000) with Nicolas Bourriaud, and of Frog Magazine (2008 – present) with Stephanie Moisdon.
---
Notes
1 Interview by Julia Balestin in Purple Magazine, FW 2012, Issue 18
2 Interview by Steven Cox for Hunted Project, 2014
3 The Shell (Landscapes, Portraits & Shapes), a show by Eric Troncy, Galerie Almine Rech, Paris, January 10 – February 14, 2015
4 C'est arrivé demain, 7ème Biennale d'Art Contemporain de Lyon, September 18, 2003 – January 24, 200
Map
79 Newtown Lane East Hampton, NY 11937, East Hampton, NY 11222