Lives and Works
London, England
Education
MA Fine Art, Chelsea College of Art & Design, London, England
BA Traditional Chinese Painting, The Department of Fine Art, Central Institute of Nationalities, Beijing, China
Gonkar Gyatso Gallery Art
Galleries
Haunch of Venison, London, England and New York, NY
Permanent Collection
Museum of Fine Arts Boston, Boston, MA
Queensland Art Gallery/Gallery of Modern Art, South Brisbane, Australia
Crocker Art Museum, Sacramento, California
The Burger Collection, Zurich, Switzerland
White Rabbit Gallery, Sydney, Australia
Red Gate Gallery, Beijing, China
Wereld Museum, Rotterdam, The Netherlands
The Newark Museum, New York, NY
Rossi & Rossi, London, England
Pitt Rivers Museum, University of Oxford, Oxford, England
Immigration and Diversity Museum, London, England
The Sweet Tea House-Contemporary Tibetan Art Gallery, London, England

One of the most important contemporary artists from Tibet working today, Gonkar Gyatso, now a British national, creates work that is at once personal, political, and often humorous. Gyatso has become most known for his use of pop images and iconography within the form of a Buddha, and his work often satirizes world politics and events while also poking fun at the mundane and superfluous aspects of life. As the artist has stated, "Just as the identity of my homeland cannot be separated from religion and politics, so my own sensibility has been shaped by the undeniable bond between the two."

In Gyatso's most personal and political work, My Identity (2003), the artist presents four self-portraits, portraying himself as a traditional Tibetan, as a Chinese communist, as a refugee, and as permanent exile. Also created in 2003, Pokeman Buddha is Gonkar's first attempt at combining the Buddha with pop imagery and set the precedent for what has now become a dominant visual and conceptual trope throughout his work.

Gyatso was the recipient of a Leverhelm Fellowship in 2003 and was an artist in residence at Pitt Rivers Museum at Oxford University. His work has been exhibited in galleries and museums around the world, including the Boston Museum of Fine Arts (Boston, MA), Tel Aviv Museum of Art (Israel), The City Gallery (New Zealand), The Institute of Modern Art (Australia), the Rubin Museum of Art (New York) the Chinese National Art Gallery (Beijing), the Glasgow Gallery of Modern Art (Scotland), the Courtauld Institute of Art (London), Burger Collection (Switzerland), the Wereldmuseum Rotterdam (Netherlands), and the Queensland Art Gallery and Gallery of Modern Art (Australia). Additionally he has participated in the the 53rd Venice Biennial (Italy), the 6th Asia Pacific Triennial in Brisbane (Australia) and the 17th Sydney Biennale (Australia). His work is held internationally in public and private collections.
Click here to read our interview with Gonkar Gyatso about using Buddhism to critique capitalism.
Works Available for Purchase
Articles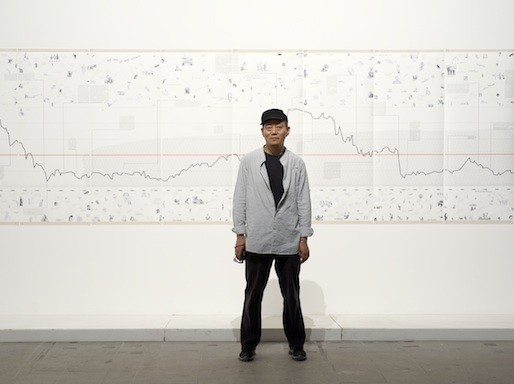 Gonkar Gyatso on Using Stickers to Battle Oppression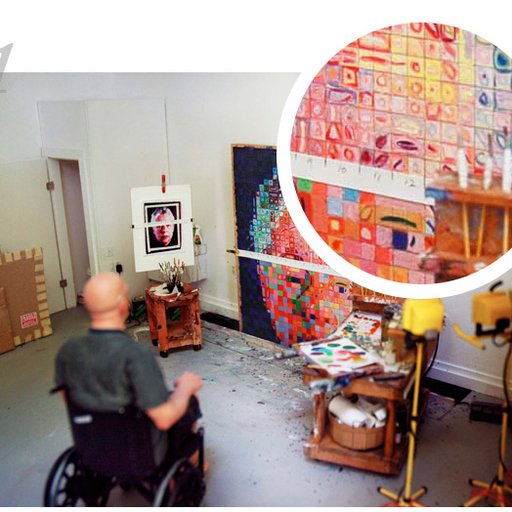 5 Artworks You'll Want to Zoom In On