Hometown
Snæfellsnes, Iceland
Lives and Works
Reykjavik, Iceland
Kristján Gudmundsson Gallery Art
Galleries
Galerie van Gelder, Amsterdam, The Netherlands
Galerie Anhava, Helsinki, Finland
i8 Gallery, Reykjavik, Iceland
Permanent Collection
The Nordic Watercolour Museum, Skärhamn, Sweden
Kiasma Museum of Contemporary Art, Helsinki, Finland
National Gallery of Iceland, Reykjaví­k, Iceland
Moderna Museet, Stockholm, Sweden
Stadisches Museum Abteiberg, Mönchengladbach, Germany
Reykjavik Art Museum, Reykjavik, Iceland
Fonds National d'Art Contemporain, Puteaux, France
Museum of Contemporary Art, Oslo, Norway
Living Art Museum, Reykjavik, Iceland
Stedelijk Museum, Amsterdam, The Netherlands
Kristján Gudmundsson is a pioneer of Icelandic conceptual art, creating intellectually challenging and sometimes humorous artworks that address issues of science, art, and philosophy. A process artist who drills the mediums of drawing and painting down to their bare essentials, Gudmundsson chooses the tools and materials that he works with very deliberately, often with the intention of exploring the nature of their physical properties themselves. The artist has said about his work: "I am trying to work within the field of tension that exists between nothing and something."

Gundmundsson was the 2010 recipient of the Carnegie Art Award, one of the largest art prizes for the Nordic countries, and in 2008 he had a solo exhibition at the National Gallery of Iceland. He also participated in the 1982 Venice Biennale.

There are currently no works by this artist.
Follow
Kristján Gudmundsson
to get alerts when new works are added!
Articles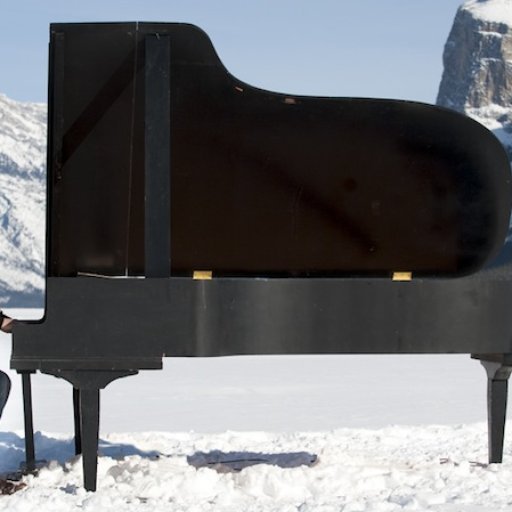 10 Icelandic Artists You Should Know