There was a moment in the early 2000s when biennials looked to be converging around a single international standard. Certain annointed artworks cycled through global circuit, attended by the same rotating cast of curators, critics, and collectors.
Today that is no longer the case. A group of rising curatorial stars who possess an acute sensitivity to place have rescued the mega-exhibitions from the international high style. Often transplants themselves, they assume the role of delegate along with artistic director, reckoning with major geopolitical forces, from Russia's occupation of the Crimea to emerging economies in Asia to censorship in the Middle East. Indeed, their responses to political tension usually make bigger headlines than their refined aesthetic choices. Here are a few examples of the new breed of global curator to watch in 2014.
KASPER KÖNIG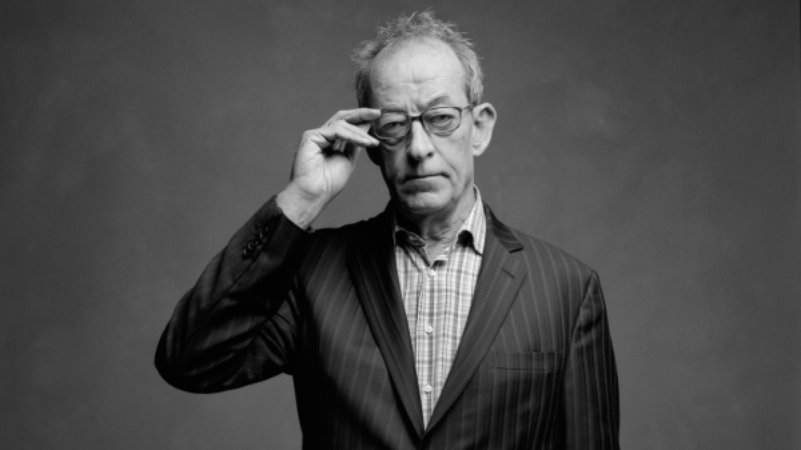 UPCOMING SHOW: König is the chief curator of Manifesta 10, the roaming European biennial that this year will be held at the State Hermitage Museum in St. Petersburg to celebrate the 250-year anniversary of the former czar palace.
REGULAR GIG: Director of Museum Ludwig in Cologne, Germany, from 2000 to 2012
KNOWN FOR: The Berlin-based curator is an icon of the German art world, known for not bending to the pressure of conservative politicians; he is also a member of Germany's illustious König art dynasty, which includes the publisher Walther König (his brother), Berlin gallerist Johann König, and New York dealer Leo König (his sons).
CURITORIAL APPROACH: Against the fraught political backdrop of Putin's Russia, König might be tempted to put on a politically provocative show. Certainly, König didn't flinch in 2006 when the mayor of Cologne ("who went berserk") called him to criticize his "gay exhibition," referring to a show called "The Eighth Square: Gender, Life and Desire in Art Since 1960." That said, König doesn't dogmatically subscribe to the radical strain of liberalism either. He recalled the lesson learned from the episode to Frieze magazine: "I think it's important to earn and to fight for one's intellectual independence, day by day."
WHAT TO EXPECT AT MANIFESTA: König's hardball game might not carry over to the Hermitage show, where he will honor artistic freedom within Russian law—somewhat restricted, of course, with the recent anti-gay decrees passed in July. In König's words, he hopes to transcend the political circumstances in order "to exhibit substantial artworks that do not resort to cheap provocations." Petitions are fluttering around the web in response, and artist collective Chto Delat withdrew from the show last month.
JESSICA MORGAN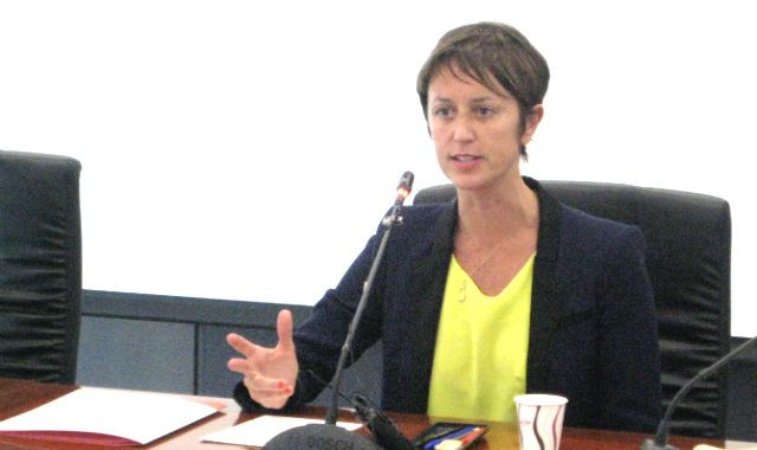 UPCOMING SHOW: Artistic director of the Gwangju Biennale
REGULAR GIG: Daskalopoulos curator of International Art at the Tate
KNOWN FOR: Since 2010, the transatlantic curator has been amassing a trove of non-Western artwork for the Tate.
CURATORIAL APPROACH: Morgan likes to cast the spotlight on artists that aren't occupying center-stage. At Tate, she organized a Gabriel Orozco show in 2011, and has commissioned Tino Sehgal, Carsten Höller, and Dominique Gonzalez-Foerster to make works for the cavernous Turbine Hall. Before London, Morgan worked as the chief curator of the ICA Boston and the MCA Chicago, where she did a landmark Mona Hatoum show with the curator Dan Cameron. Next up for Morgan at the Tate is "The World Goes Pop" in 2015, which will look at Pop art in Latin America, Europe, Eastern Europe, and Asia.
WHAT TO EXPECT: At Gwangju, a 1980s Pop anthem will meet transformative political fires in Morgan's biennial titled "Burning Down the House." Bringing together Walter Benjamin, statistics on Asia's tiger economy, and Morgan's own broad global research, the show sounds like it will be a more focused than the last Gwangju Biennial, which was received as somewhat garbled because of the six curatorial voices represented there.
NICOLAS BOURRIAUD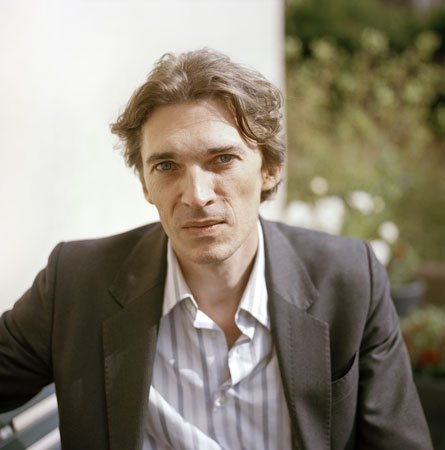 UPCOMING SHOW: Curator for the Taipei Biennial 2014
REGULAR GIG: Director of the École Nationale Supérieure des Beaux-Arts since 2012
KNOWN FOR: Relational Aesthetics, his 1998 book that coined the term describing an exceedingly hip art category that emerged in the 1990s in the hands of artists like Rirkrit Tiravanija, Philippe Parreno, and others who made audience participation and sociality key components of their work, stepping outside of the traditional confines of the gallery space.
CURATORIAL APPROACH: Instead of mimicking life, the work that interests Bourriaud exists on the life-art continuum. Bourriaud is best known for establishing the key circle of Relational artists with the 1991 show he curated with Eric Troncy and Christian Bernard called "No Man's Time." Since then, he co-founded Palais de Tokyo, where he was the co-director from 1999 to 2006, and the magazine Documents sur l'art.
WHAT TO EXPECT IN TAIPEI: More relationships: between East and West, as well as humans and machines and animals. "Art and Its New Ecosystem: A Global Set of Relations" will expand upon his famous treatise, drawing connection between radical Western philosophy and Chinese cosmology of "universal objectification."
UPCOMING SHOW: Yokohama Triennale
REGULAR GIG: Artist
KNOWN FOR: In his theatrical photographs, Yasumasa Morimura dresses up as Western cultural icons, humorously commenting upon Japan's own complex historical absorption of American culture.
CURATORIAL APPROACH: Morimura is an unseasoned curator and is critical of the traditional orthodoxies of mega-exhibitions. "Since 2000, international exhibitions have sprung up everywhere," Morimura has commented, "and there is no longer anything special or different about them. The scale is merely large." As a curator, he seeks to recover the "fading spirit of adventure" in contemporary art.
WHAT TO EXPECT: Why risk choosing an artist to head a sweeping group exhibition? The organizing committee explains that there was a dramatic shift in Japanese culture after the devastating 2011 earthquake. "An effort has been made to access the flexible concepts and views of the artists, whose attitudes and ideas have the potential to help us re-examine our way of living and thinking," a statement reads. Morimura will borrow his theme from novelist Ray Bradbury, titling his show "ART Fahrenheit 451."
JULIANA ENGBERG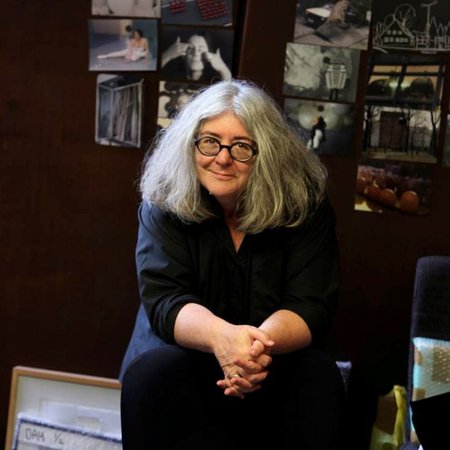 RECENT SHOW: Artistic director of Biennale of Sydney
REGULAR GIG: Artistic director of Australian Centre of Contemporary Art, Melbourne
KNOWN FOR: The winner of the Australia Council Visual Arts Award, Engberg is known for introducing Australian audiences to international artists like Pipilotti Rist, Joseph Kosuth, Barbara Kruger, and Richard Billingham.
PREMISE OF THE SHOW: "You Imagine What You Desire" is "an optimistic" exhibition, according to the curator. That got overshadowed by some controversy though in March when a major sponsor was linked to managing asylum detainment programs overseas. The biennale's chairman resigned and nearly half of the artists in the show protested, with 10 withdrawing from the exhibition, citing concerns with human-rights violations.
CURATORIAL APPROACH: In light of this, Engberg cast a different reading on her show. Describing a walled-in fantasy village made by an artist to the Wall Street Journal, she said it now, "gives us a lot of interesting conversations about the making of a community—who is in, who is out."