April showers have brought us May flowers, but this month is also bringing us a healthy dose of feminism, figuration, Afro-Futurism, and a must-watch music video that is a compelling and unforgettable work of art, whether you like it or not. It's finally officially warm out, and these artists are bringing the heat in our May artists to watch list.
FERNANDO PALMA RODRÍGUEZ
MoMA PS1, New York
April 15 - Sept 10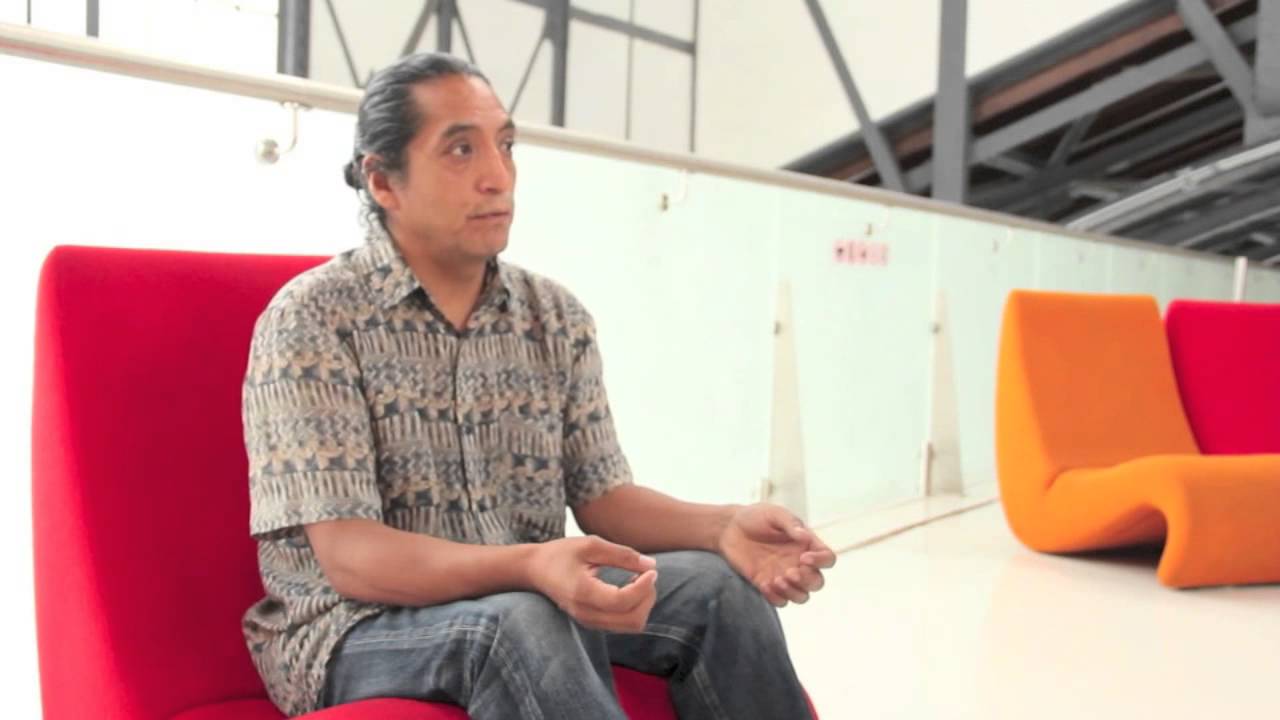 Fernando Palma Rodríguez, Image courtesy of Museo Universitario del Chopo
Last August, MoMA announced that they were bringing Sculpture Center's Ruba Kautrib on board as curator for their PS1 outpost. Bearing an actively inclusive curatorial sensibility, Kautrib's shows have included up-and-coming artists like Camille Henrot , Alicja Kwade , and Cory Arcangel alongside more established practitioners, including Charles Long and Sarah Lucas . For her curatorial debut at MoMA PS1, Kautrib presents the work of Mexican artist Fernando Palma Rodríguez for the artists first museum exhibition in the United States. Since the early 1990s, Rodríguez has been combining his training as an artist and a mechanical engineer to create poetic machines that address issues facing his indigenous Mexican community. His creations, in their careful and specific choreographies, carefully reflect on indigenous ecology, Colonialism, and heritage in a way that transcends their own robotic subtexts. Titled "In Ixtli in Yollotl, We the People," the exhibition draws heavily upon Rodríguez's own native Nahua culture and language, presenting a reality in which technology can be used to advance and embrace indigenous pasts. His work has been exhibited internationally and in 2017, Rodríguez received a solo retrospective at the Museo de Arte Contemporáneo de Oaxaca.
CECILIA SALAMA
AA|LA, Los Angeles
April 28 - June 2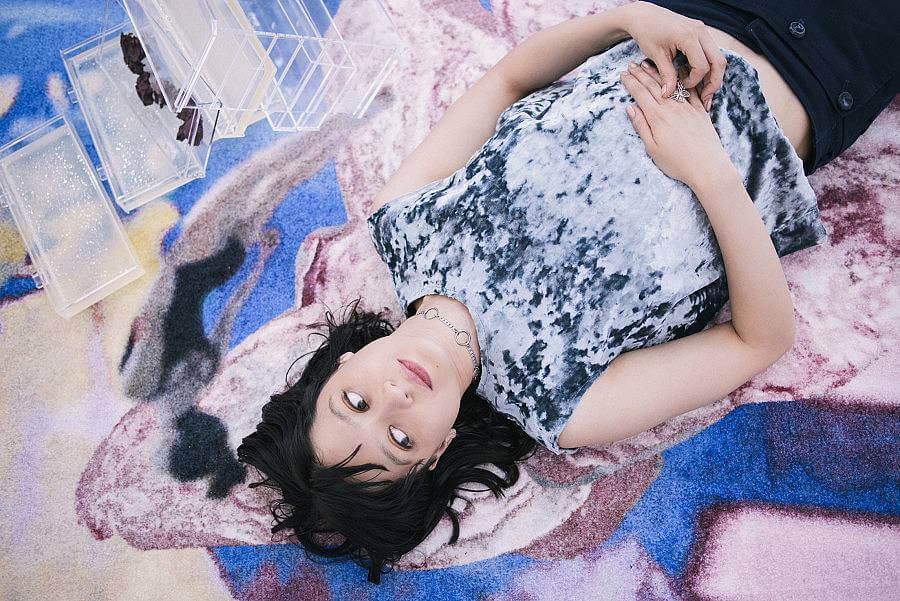 Cecilia Salama, Image courtesy of LVL3
In describing the works in her 2016 show "The Butterfly Reprise" at New York's Art + Leisure for i-D magazine, New York-based artist and curator Cecilia Salama muses on their deceptive strength: "It seems really fragile at first but these materials can withstand a lot and they change over time." That unnerving contrast between delicate and aggressive forms and the implications of hidden power remain at play in Salama's current show at AA|LA gallery, titled "in the name of love." In these works, Salama investigates how the coerced consent and involuntary transparency of our contemporary, techno-surveilled society have come to replace love, trust, and safety. The ostensible charm of Salama's feminine color palettes, playful shapes, and diminutive scale are undercut by their more complex, sinister, and invasive realities within male-dominated, peak-capitalist structures. One object in the show, titled Pleaser, alludes to the pink "pleaser" stripper shoe and the system of consensual touching at strip-clubs, which is dependent on how much a client pays. Her work has been exhibited at NADA New York, Art + Leisure Gallery, Ed Varie in Los Angeles, Anna Jill Lupertz Gallery in Berlin, 315 Gallery, and Rice University.
BASEERA KHAN
Osmos Address, New York
April 30 - June 29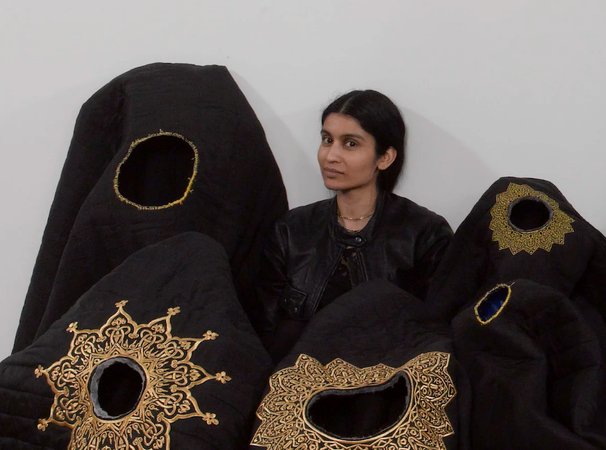 Baseera Khan, Image courtesy of Pop Montreal
Brooklyn-based Afghani/Indian-American artist Baseera Khan is most known for her multi-media process-based works that deal with themes of exile, spirituality and consumerism, and the kinship shaped by economic, pop cultural and political situations. Speaking from her experience as a queer femme Muslim American, Khan uses textiles, sculpture, installation, bookmaking, performance, and language to express notions of an internalized self-censorship learned from the vulnerable state of being surveilled and othered in a capital-driven United States. We first saw Khan's work at NADA Miami in 2017, where she exhibited her handmade "psychedelic prayer rugs," in which the repetitive patternmaking acted as a performative exploration of emigration and displacement. She has since established herself as a name to watch; with her first solo show "iamuslima" in 2017 at Participant Inc. (which has since traveled to galleries across the country), and most recently her contribution to the Sculpture Center's "In Practice: Another Echo." In the fall, Khan will be an artist in residence at Pioneer Works. In this exhibition at New York Gallery Osmos Address, titled "Precious Not Precious," the artist presents collaged textile cushions, Islamic prayer rugs and heirloom textiles alongside her personal garments, creating a space of her own orientation and defying what she calls a "manufactured identity."
ROTIMI FANI-KAYODE
Hales Project Room, New York
May 1 - June 16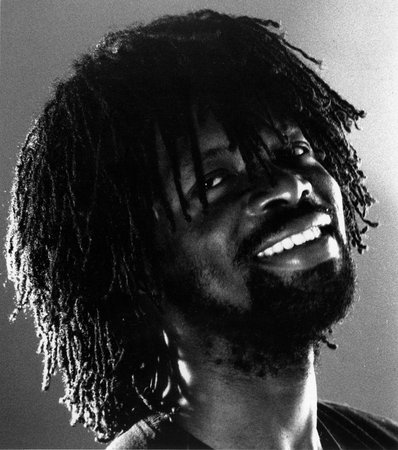 Rotimi Fani-Kayode, Image courtesy of Wikipedia
This month, Hales Gallery presents "Rage and Desire," an exhibition of the late Rotimi Fani-Kayode's black and white photographic works from the mid to late '80s, some of which have never been seen in New York. Fani-Kayode (1955-1989) is most known for his vibrant, tender and intimate portraits, predominantly of black men, which explore themes of race, sexuality, and spirituality. Fani-Kayode spent the majority of his life in exile, as his family was forced to move to England in 1966 following the outbreak of civil war in Nigeria. This feeling of displacement informed his photographic work throughout his life, his otherness being interpreted on multiple planes, from his sexuality to his exclusion from his heritage, to his choice to be an artist rather than a "professional" as his parents would have wanted. He is quoted as having said "such a position gives me the feeling of having very little to lose." During his brief but influential career, Fani-Kayode was deeply involved in the black and queer cultural movements in London and was the founding chair of the Association of Black Photographers. His photographs defy sensationalism and aim to "reappropriate the 'exploitative mythologizing of Black virility'" by constructing imagery with symbolic elements. Though his career was tragically cut short during the AIDS crisis, Fani-Kayode's work remains a major influence of contemporary photography. The exhibition at Hales is accompanied by the artist's essay "Traces of Ecstasy," and is not to be missed.
HAROLD ANCART
C.L.E.A.R.I.N.G. Gallery, New York
May 1 - June 17
Harold Ancart, Image courtesy of Vogue Magazine
The last time we saw Harold Ancart's work was at this year's Independent Art Fair, where the artist exhibited his sculptural, handball court inspired paintings. The emerging artist has been on our radar for a while now, with works included in major collections such as the Guggenheim in New York; MOCA in Los Angeles; and the Hirshhorn Museum in Washington D.C.; along with a forthcoming Public Art Fund Commission from the Public Art Fund in 2019. In his newest paintings, now on view at Brooklyn's Clearing Gallery, the New York-based artist (originally from Brussels) expresses the shared human desire to discover a sort of Utopia; a paradoxical venture toward simultaneous escapism and grounding. Working on a larger scale than we've seen in the artist's past works, Ancart abstracts the notion of a utopian landscape to its elemental forms; with figurative elements including clouds, icebergs, fires, and plantlife. Though these forms are recognizable, Ancart is not interested in representation, and has said in the past that for him, "subject matter serves as an alibi for the paint to be pushed into the canvas." His primary concern, as with his previous works, remains the inextricable qualities of image-making.
CHRISTABEL MACGREEVY
Lamb Arts, London
May 3 - June 8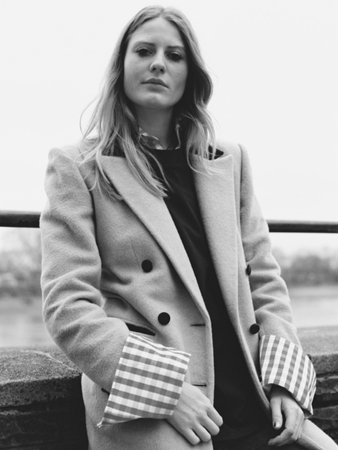 Christabel MacGreevy, Image courtesy of Anti-Agency
You may recognize Christabel MacGreevy from her modeling work, or her patch and apparel brand Itchy Scratchy Patchy, which she began with model Edie Campbell in 2015. What you may not know is that MacGreevy is also an emerging visual artist. This month, London Gallery Lamb arts presents the MacGreevy's second solo show titled "Glut," in which the artist explores notions of feminity both historically and in her own direct experience. In her newest multimedia works; ranging from charcoal and chalk drawings of sinks historical fertility statues to large-scale phallic sculptural works; MacGreevy reflects on her feelings of detachment from the parameters and signifiers of gender norms, (she identified as a boy for the first ten years of her life and now identifies as a woman). The exhibition finds a focal point with inspiration from Virginia Woolf's gender-fluid novel Orlando.
ARTHUR JAFA
Gavin Brown's Enterprise, New York
May 4 - June 10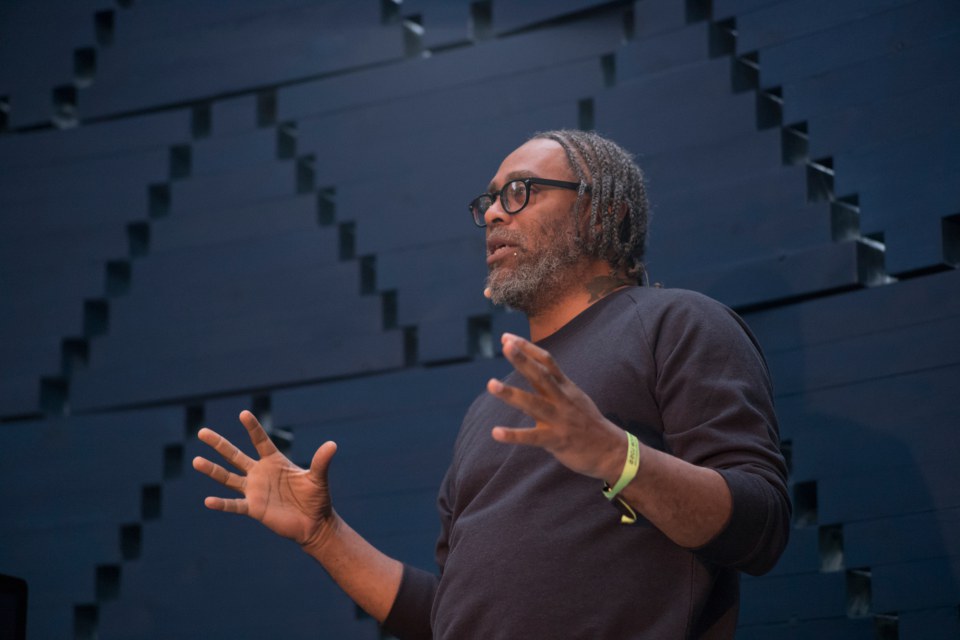 Arthur Jafa , Image courtesy of Serpentine Gallery
In a 2017 Tate Talks interview with Kahlil Joseph , the artist and filmmaker behind Beyoncé's groundbreaking visual album "Lemonade" describes what it was like to meet fellow artist and filmmaker Arthur Jafa for the first time: "There's no real North star for black filmmakers. [Meeting Arthur Jafa] was the first time I had that moment where it just clicked—there's your north star." Throughout his thirty year career, Jafa's work has steadfastly been examining and developing what he calls "black visual intonation" or "Blacknuss" as a means to address the "social stresses, weight, fissures, and breaks of being Black." In 1989, Jafa worked alongside Kerry James Marshall as a cinematographer on the groundbreaking independent film "Daughters of the Dust," directed by Julie Dash, the first African-American woman to direct a full-length feature film. Since then, Jafa has worked as a cinematographer for Stanley Kubrick and Spike Lee and has recently become a critical (if somewhat elusive) voice in the fine art world, making Art Review's Power 100 list for the first time last year.
In a recent interview with ArtNews, Jafa unpacks the baggage of being a black artist, and his own apprehensive participation in the fine art world: "it's difficult for a person who's not black to fully understand how demanding it all is—fuck the work, and the genius paintings, but how demanding and draining it is to operate as a black person in a fundamentally segregated context." Still, despite Jafa's hesitation, his work as a multimedia artist has had immediate and profound effects on how to communicate a beautifully nuanced but incredibly dynamic understanding of what it means to be African American. When artist-gallerist Gavin Brown first saw Jafa's 2016 video Love is the Message, the Message is Death , the effect was so swift and urgent, Brown looked Jafa up that week and called to schedule a show. Two weeks later, Love is the Message was playing at Gavin Brown's enterprise in Harlem, and within a year, the work had traveled internationally and has since been collected by the Metropolitan Museum of Art , MOCA Los Angeles, and the High Museum in Atlanta. This month, Jafa's work returns to Gavin Brown's three-story Harlem-based enterprise in the artists first solo exhibition in NYC since 2000. Titled "Air Above Mountains, Unknown Pleasures," Jafa's gripping return to New York includes reflections on the legacy of rhetorical violence, criminality, and judgment imposed on Black female and transgender bodies, a reclamation of car culture as an embodiment of Afrofuturism and Black Modernism, and a new video work titled akingdoncomethas .


CHILDISH GAMBINO (aka DONALD GLOVER)
"This is America"

Speaking of Arthur Jafa and the importance of establishing "black visual intonation," while we realize that this deviates from our usual gallery/museum show-based artists to watch, if you haven't seen Childish Gambino's music video "This is America," directed by Hiro Murai, you cannot really pass the cultural "go." The rapper alias of the actor, director, and writer (to put it succinctly) Donald Glover, Childish Gambino depicts the harrowing contradictions of being African American in an incredibly difficult to watch four minutes and four seconds that has every media outlet scrambling to decode all its dense symbolism (Jerry Saltz even posted a screenshot on his Instagram). "Jubilant black culture abounds not only in resistance to the lethal violence directed at its makers but also in complicity with it," writes Frank Guan for Vulture, "when Glover stages the murder of a black guitarist and a black church choir, it's not a white policeman pulling the trigger, but Glover himself, and after each killing he resumes his dancing with the same livewire energy and his rapping with the same assured flow, as if nothing had happened." The video was released on Saturday, while Donald Glover hosted and performed on Saturday Night Live and already has over 37 million views on Youtube.