Artists!
...Are y'all okay?
Did Gemini season leave you a dehydrated husk of a human with a surplus of unsaved numbers in your irrevocably cracked phone? Did your landlord sue your Dad? Did you like an Instagram post on your hot coworker's feed from four years ago at three in the morning and then feel the need to awkwardly explain yourself even though literally nobody asked? Not to worry, my precious quirky kook, because the sun officially moved into Cancer on June 22nd, and all that chaotic energy will be quickly replaced with crying. Not even sadness, just... crying. Snot-nosed, abject, baseless crying, on the subway, at the bodega, at the movies, at your job, on a first date (full disclosure, I, fake astrologer, am also a Cancer, and I'm low-key crying right now because I saw a good dog earlier). And this melancholic spin might prove a doozy, kiddo.
The duration of Cancer season this year will bear witness to a Mercury retrograde and not one but TWO eclipses, just the kind of shadowy shenanigans we don't need to get our summer started off right. Keep in mind: eclipses reveal what we'd much prefer to bury under an otherwise twinkling facade—weakness, malfeasance, toxic secrets... the works. Watch out for miscommunication in the first week of July; asking for clarification may be the difference between interpersonal success and utter disaster. Fear not, however; while the Cancer sign is notorious for emotional turmoil, there's also ample opportunity for transformation, self-reflection, and, you know... healing, icky as it sounds. Get your tissues out, call your therapist, and let's get down to brass tacks, shall we?
ARIES
March 21 - April 20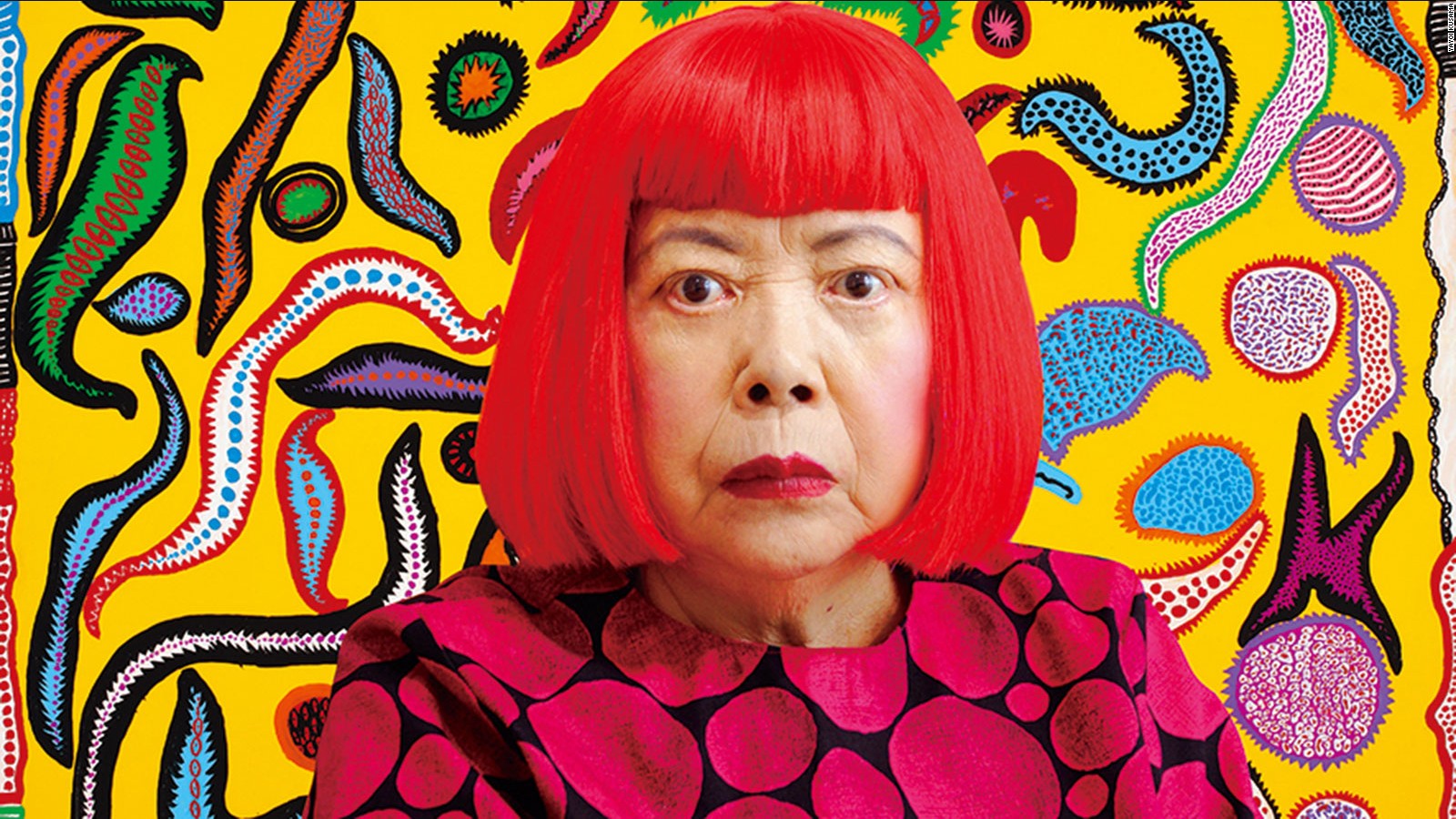 via CNN.com
Yayoi Kusama, March 22, 1929
Aries! My reckless little firework, this month is going to be all about balancing professional and familial commitments, okay? Don't go spinning off into the stratosphere because it's more convenient to be messy than reliable. Use this time to assess whether or not your day job is giving you enough space for your practice to reflect upon your relationship with your family, chosen or born. Have your actions hurt someone? Has your fractured attention compromised your integrity? Channel all that wild, weird entropy into something strategic, okay? Make a plan, kid.
TAURUS
April 21- May 21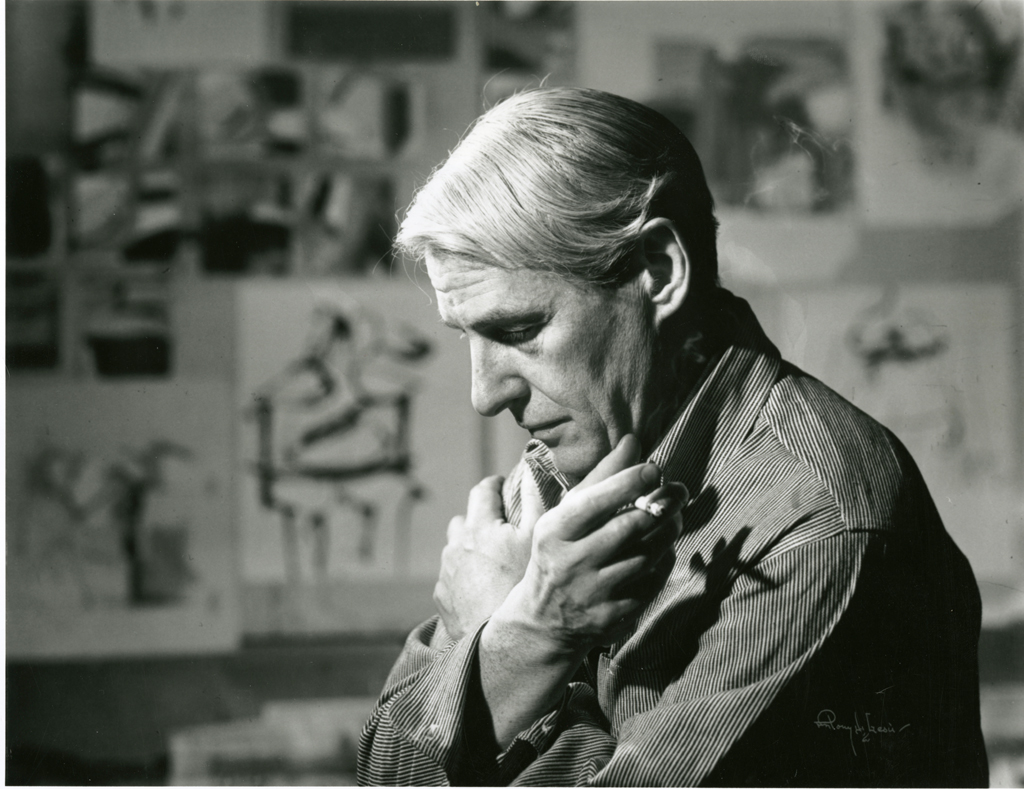 via Wikipedia
Willem de Kooning, April 24, 1904
Oh my, Taurus, you've been running yourself into the ground! Look at all those spinning plates—getting your money right, meeting your commitments, maintaining your personal dominion, and trying to churn out work in time for all these god-damn deadlines! Cancer season will provide an opportunity to take care of yourself. Concentrate on daily rituals, activities, and grounding techniques that will instill a certain sense of gravity to this wickedly busy time. You, my bovine brethren, might prove especially prone to misunderstanding this month; take a day off to clean your studio, drink some tea, and turn your phone all the way off. There's no reason to mouth off and wreck a professional connection because you're too scattered to hold your temper.
GEMINI
May 22 - June 21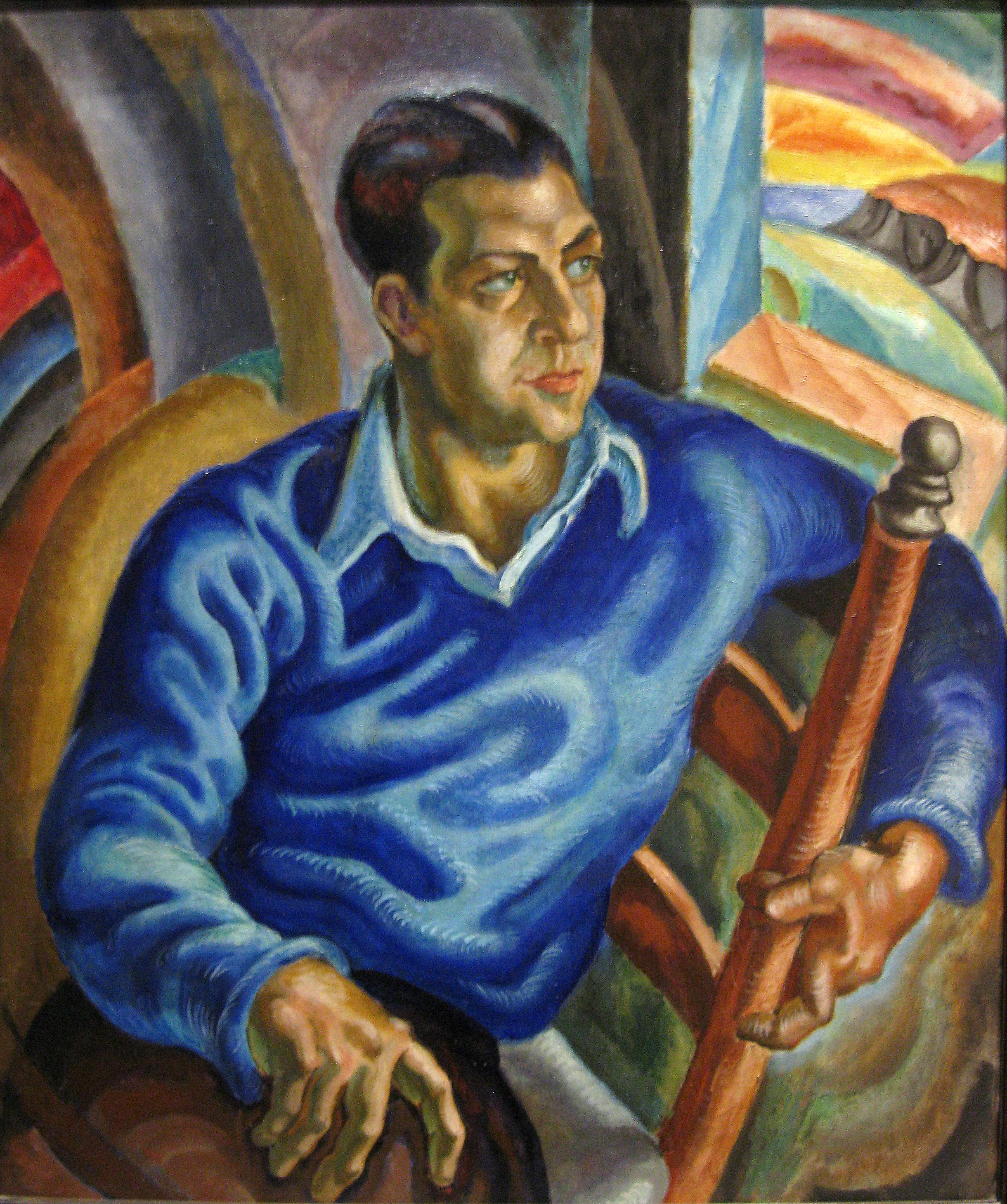 via bkrulikfineart.com
James Daugherty, June 1, 1889
My little two-faced tootsie—put your damn wallet away! Why are you spending like this? I know it feels good to accrue giant piles of stuff under the presumption that you might possibly someday use some of it to make something, but you're only staving off the inevitable mania of the crustacean duration with a barricade of crap you absolutely don't need. The sun in Cancer will shed much-needed light on your worst self-destructive patterns, financial or otherwise, and you are being astrologically encouraged to do away with coping mechanisms that are no longer serving you. Stay frugal both emotionally and monetarily; a turn towards self-preservation will serve your swirly self well for future undertakings.
CANCER
June 22 - July 22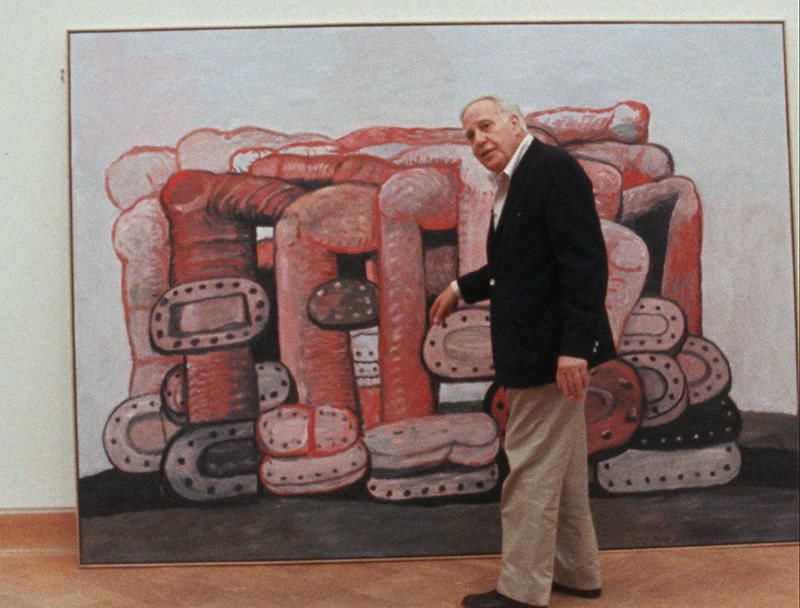 via michaelblackwoodproduction.com
Philip Guston, June 27th, 1913
It's your time, my quavering little crab! The spotlight is on you at long last, and with great power comes gargantuan responsibility. You're about to be unbelievably busy, Cancer, and all these eclipses are lying in wait with some sea-shattering realizations for your fragile heart. Buckle up AND down, my friend, because July has some enormous rewards in store for you of the artistic variety (a show? A residency? A sale?). Try to say organized, keep your head above water (so to speak), and don't let your feelings get in the way of the truth, which may not hurt, but will always deliver some sort of sting.
LEO
July 23 - August 22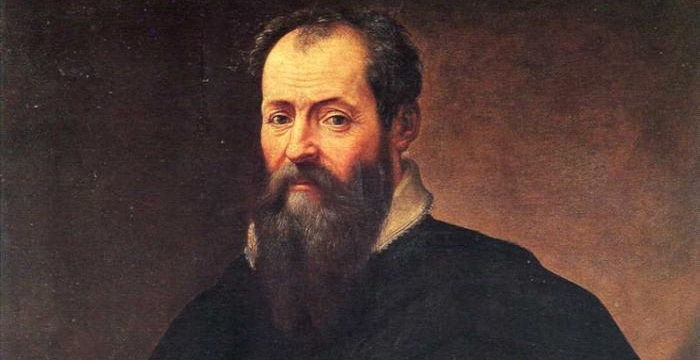 via NYTimes.com
Giorgio Vasari, July 20, 1511
My glamorous showboating-baby, what's going on with all this self-sabotage? I know you adore the center of attention, but all that glimmers is not necessarily real, darling. You want to be admired, but you have to be willing to carry off inevitable failure with as much style as you high-flying success. Forgive yourself for rejection, chalk it all up to the game, and keep pushing, Leo. Cancer season is helping you cleanse your system of bad habits and emotional dishonesty, your bread and butter when your back meets the wall. Pay attention to the way you are communicating with friends, family, and collaborators—are you boastful? Caustic? Reign it in, Leo. Don't let insecurity win. Go look at some paintings and reorient your heart in the process.
VIRGO
August 23 - September 23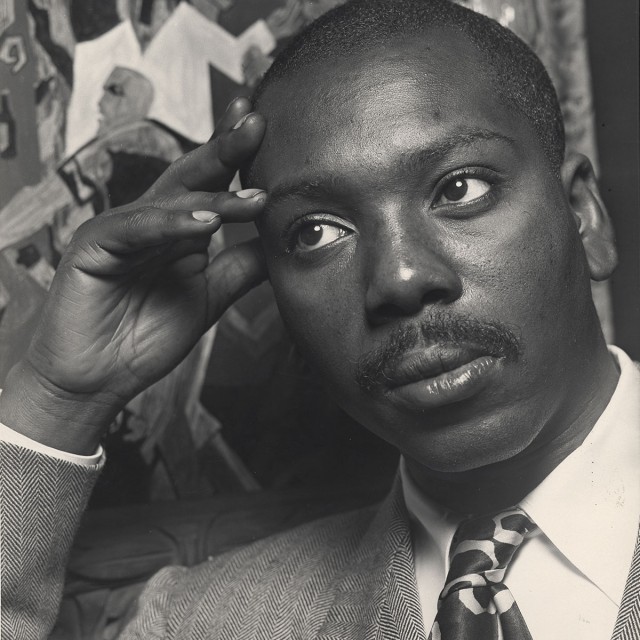 via lawrencemigration.phillipscollection.com
Jacob Lawrence, September 7, 1917
Oooh, okay, Virgo, Cancer season is all about the thorny interpersonal for you. Has your Draconian relationship to stress alienated some folks? Were some of them other artists? Did you hijack a complicated project because you "knew best"? Chill, you cranky bastard, and try being honest and forthright with your expectations and needs for a change, whether that be in the context of a friendship, love match or a gallery. Use this month to reflect on your actions and reactions, and open yourself to the possibility that internal change might beget the greatest shifts of all.
LIBRA
September 24 - October 23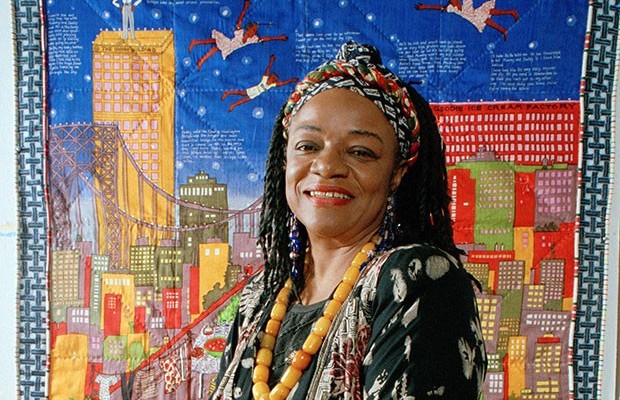 via kentakepage.com
Faith Ringgold, October 8, 1930
My scale-hawking succubus! Be proud of yourself this month, Libra. You've got some huge career activity on the horizon, but beware—whatever choices you make will have ramifications for the rest of your artistic trajectory. Don't play around or refuse to make a decision because you're afraid of being locked down. Remember, direction won't rob you of your freedom! It'll only release you from the bondage of your own self-doubt. Choose wisely, Libra. Are you going to step up to the plate or let your flightiness get the best of you? July is not the season for diplomacy.
SCORPIO
September 24 - October 23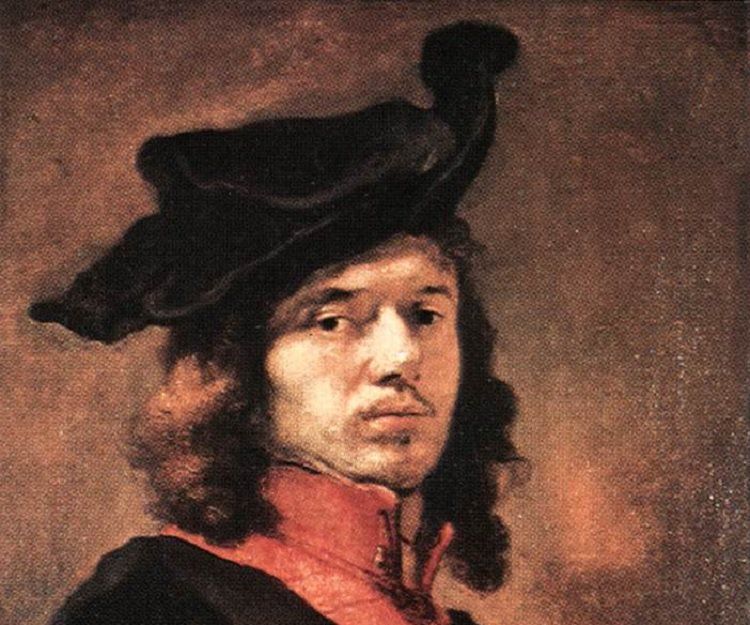 via Pinterest
Johannes Vermeer, October 31, 1632
July's crab-walk requires that you, my sizzling Scorpio, prepare to receive some good news about a grant, show, or other artistic opportunity. However, you're also going to find yourself in a supporting role to a friend and partner soon, which is not your typical style—you're a loyal sign, but not a wallflower by any stretch of the imagination. Still, the emotional generosity inherent to the Cancer ethos will help you better understand the complexities of your concurrent roles both as creative steward of your own future and a soft place to land for a worthy companion.
SAGITTARIUS
November 23 - December 22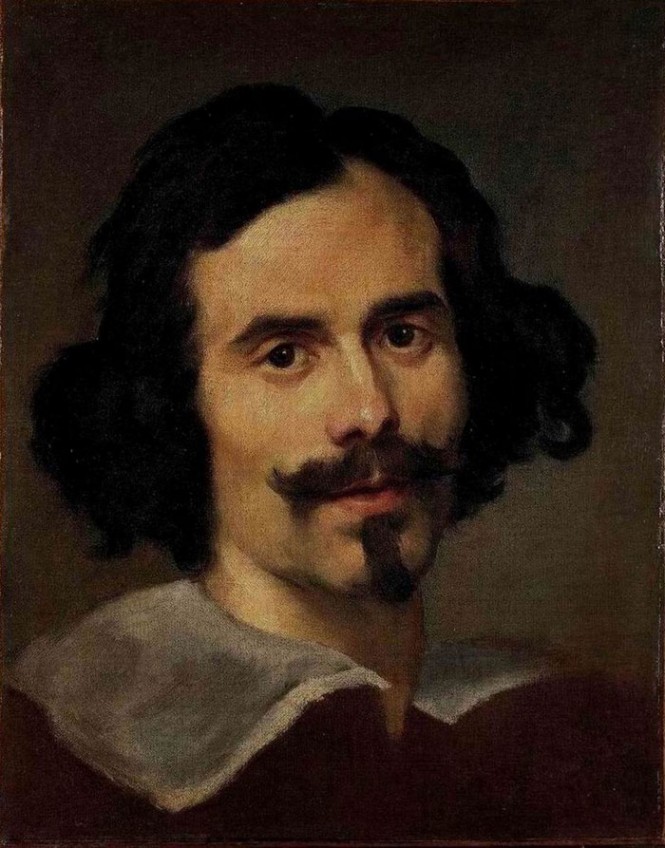 via curator.com
Gian Lorenzo Bernini, December 7, 1598
Okay, crazy: don't go making a bunch of plans you can't commit to; Cancer season is pulling you every which way, and your normal carefree attitude won't serve you well unless you focus on the raw talent that gets you noticed in the first place. Concentrate on your professional goals, not on personal favors or personal beef. There are many portions of your life that require review, my dear.
CAPRICORN
December 23 - January 20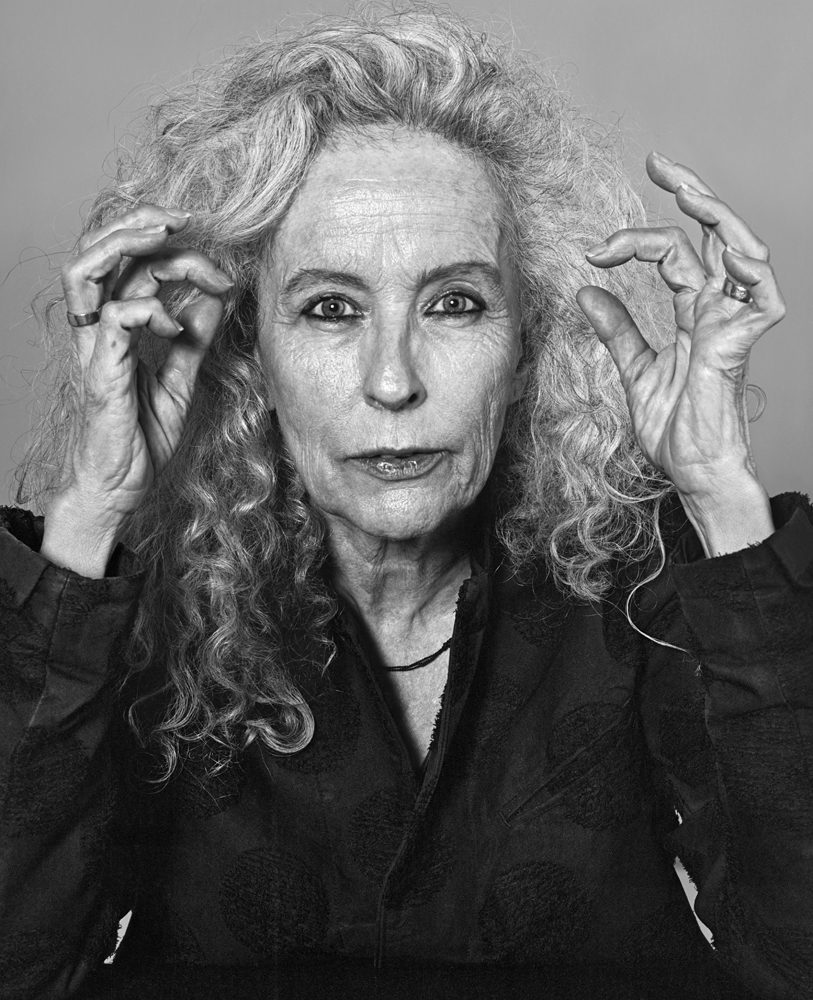 via Interview Magazine
Kiki Smith, January 18, 1954
Sea-goat of my restless soul, you've had quite a year so far, no? You've been quiet, low to the ground, deep in the swell of personal development. You're drinking water. You're going to therapy. You're calling your mother. You're healing wounds that take introspection and deep, painful effort. As a result, your studio practice has... slowed, somewhat. That's okay! Cancer season is telling you to get back in the ring. July 16th's lunar eclipse is in your sign, which means you'll feel empowered to shed identities and directions that no longer serve you. Watch your bank account, though; you might be a softer touch this month than is customary for you, and an insidious connection might try to take advantage.
AQUARIUS
January 21 - February 19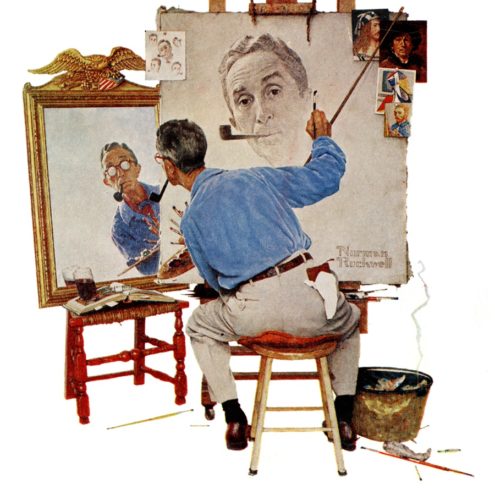 via nrm.org
Norman Rockwell, February 3, 1894
Oh, my alienesque Aquarian friend, Eclipse season is upon us, and all that emotional sludge you've been accumulating in the center of your heart has to find a way out. Clear your blockages by examining what you want out of your practice, your future, and your immediate surroundings. Are you engaging with the right people? Are you listening to the needs of others? Are you placing ridiculous standards on yourself and getting nothing done as a result? Strip your makerly impulse down to the bear bones and try a different direction. Sketch something precious without the burden of showing it. Reconnect with your hand, you know?
PISCES
February 20 - March 20
via charleslebrun.com
Charles Le Brun, February 24, 1619
Hey, squishy; do you have a plan? No, no you don't. You're not one to map out your intentions in advance, but this Cancer season might demand you start considering the role of efficiency in your life. Your existence seems set up to slow you down, which isn't helping you express yourself creatively. Clear some stuff out, Pisces, whether that means paring down your studio storage or removing the needless applications of glitter from your sculptural installation. Keep it modest, keep it spare, but don't play it safe—there's something to be learned from self-restraint.
RELATED ARTICLES:
Artist Horoscopes: How Gemini Season Will Affect Your Art Practice
Astrology for Artists: Cancers, You're In Luck...If You Toughen Up