Born in the Netherlands, Viviane Sassen studied fashion design and photography before receiving an MFA from Ateliers Arnhem, the Netherlands. Some of her earliest memories are of life in Kenya, where she spent three years as a child. When her family returned to the Netherlands in 1978, Sassen was troubled. "I didn't feel like I belonged in Europe, and yet I knew I was a foreigner in Africa," she says. She made Parasomnia, her newest body of work, in a number of intentionally unidentified African countries, featuring anonymous subjects. Her fashion work has a bold sense of color and is very similar to her dreamy, hallucinatory work in Africa. And yet, Sassen considers her fashion photography to be entirely separate from her fine art projects.
Every once in a while, there comes along an artist who is completely original. The first time I saw Vivianne Sassen's work was the James Danziger Gallery in the spring of 2010. Although I viewed her as an art photographer, I remember thinking how easily her pictures could translate to fashion.
I became reacquainted with Sassen while reading an issue of Acne Magazine, and I once again fell in love with how freshly stylized, symi was bolic, and mysterious her work is. I was hooked; I knew we needed to feature her work in Musee magazine.
Later, while interviewing Michael Hoppen for Volume 5, Issue I, Sassen's name came up again. Hoppen, who represents Tim Walker, spoke about her in exceptionally glowing terms, calling her "unequivocally the greatest fashion photographer in the world today!"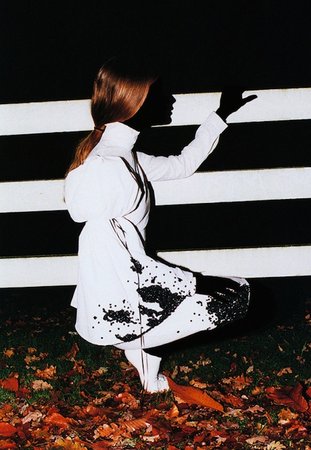 "Tim [Walker] and I talk about her endlessly, she's brilliant," Hoppen told me. "I would take Viviane on tomorrow. I think everything she does is amazing. She doesn't rely on all of the traditional avenues. She bucks all of the trends. She takes black people in the mid-day sun in the heart of Africa and lets their faces go dark and creates wonderful visual sculpture. This is a woman who is like Tim, who says: this is the way I do it. I know, in years to come, we will be looking at Viviane's work . . . I'm not saying we won't look at a lot of other fashion, but I think most of it is transitory, I'm afraid to say . . . I like to see photographers hand making things like Viviane does, like Tim does, like Sarah [Moon] does."
Sassen's work is everything I love in fashion photography—that is, it transcends fashion and becomes art. She uses color brilliantly. She uses space, she uses the body as a form. Sassen just cares about making a compelling photograph!
Sassen spent a segment of her childhood — between three and six — in Kenya, and then returned to the Netherlands. On arriving in Holland she recognized that neither country could entirely be home again. Memories from early years are often simultaneously vivid and obscure.
Sassen has worked extensively in both fashion and fine art for two decades, Photography's art/fashion border can appear soft and prone to drifting.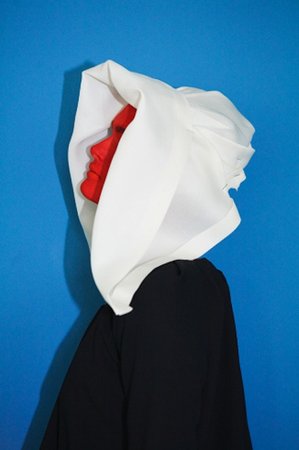 However, as Sassen recently discussed in The British Journal of Photography, for her, fashion photography is a 'puzzle' with specific goals, which is absolutely distinct from her approach to fine art. As such, mixing the contexts of finished work can be problematic. At Huis Marseille she chose to project — rather than print and hang — many of her images, creating a 'disposable' quality, presumably because this is more aligned with the ephemeral nature of magazines. Another fundamental difference is that while she works independently on her fine art, fashion shoots encompass an entire team of professionals.
Distinct categorization notwithstanding, multiple interviews with these professionals (many of which can be found on Huis Marseille's website) confirm that Sassen's approach to fashion is light years away from the norm. A common lament is that fashion photography has become aesthetically repetitive. Sassen doesn't follow prescribed scripts—not even her own. Her working method is characterized not by rigorous planning and logic, but by instinct and spontaneity. In attempts to convey this method, references to explosions tend to come up, as does a sense of being made to feel alive. In many cases, she deeply connects with her models and stylists in an exchange of energy and a collaborative flow. Although she may be influenced by personal memories, her work is often noted for being uniquely future-focused; she has no interest in restaging great fashion moments of the past. Sassen is not 'The Next Avedon,' she is a vivid new entity.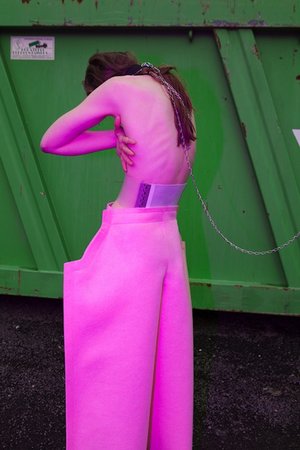 Faces are often obscured in Sassen's images. In these constructions, an underlying current of her work becomes particularly apparent. Sassen's work is more about the intelligence of the body in relation to forms and colors, rather than being just another rotation of the far too easily spun exchange between sexuality and consumption. Which is not to say her models are never erotic, quite the opposite, but the eroticism tends to be conveyed as a raw, abstract, personal, moment, rather than one con-structed for the sole purpose of turning you on and stoking your object lust. She allows for, maybe even (re)con-structs, the possibility that fashion has more to say to the world than 'buy me', and this 'more', this parallel realm of experience, will become increasingly relevant over the next decades.
Musée magazine is the editorial project of the veteran fashion and fine-art photographer Andrea Blanch. To read more article from the publication, visit Musée magazine here, and collect Blanch's photography here.