Danish art advisor, philanthropist and super-collector Jens Faurschou recently debuted the Brooklyn branch of his international foundation, a series of private museums with locations in Beijing, Copenhagen, and Venice. The inaugural exhibition, "The Red Bean Grows In The South", makes his decades-long investment in promoting Asian artists explicit, pairing work by Chinese legends including Ai Weiwei and Cai Guo-Qiang with Western heavyweights such as Anselm Kiefer, Edward Kienholz, Robert Rauschenberg and Paul McCarthy. His project reflects a wider curatorial shift towards Asian artists, who, for all their recent market viability, still remain somewhat under-represented in Western exhibitions. Here are 6 Asian artists from the Artspace collection, established and emerging, who we think are quietly changing the international art landscape.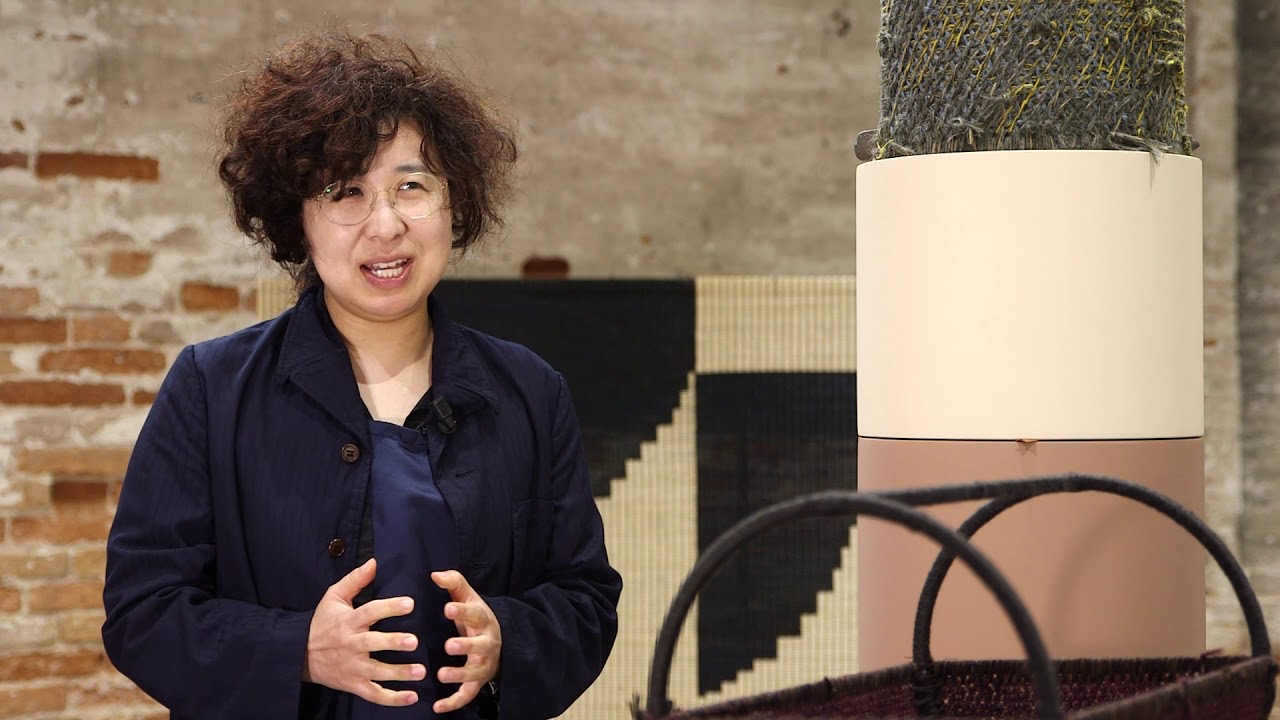 Suki Seokyeong Kang via Biennale Arte 2019's Youtube Channel
Seoul-based Korean artist Kang uses the human body as a vessel for movement and a liaison for installation, concentrating on immersive environments that fuse choreography and a minimalist ethos. Her projects ruminate on the grid, minding the history of pre-modern Korea in both emotional and tangible terms. Kang's debut at the 2016 Gwanju Biennale was met with spectacular reviews, and her first U.S. institutional solo exhibition at the Institute of Contemporary Art, Philadelphia put her on the map in America. Winner of the 2018 Baloise Art Prize in Switzerland and the Bloomberg New Contemporaries Prize in the UK, Kang's unique vision sets her apart as queen of module interiority.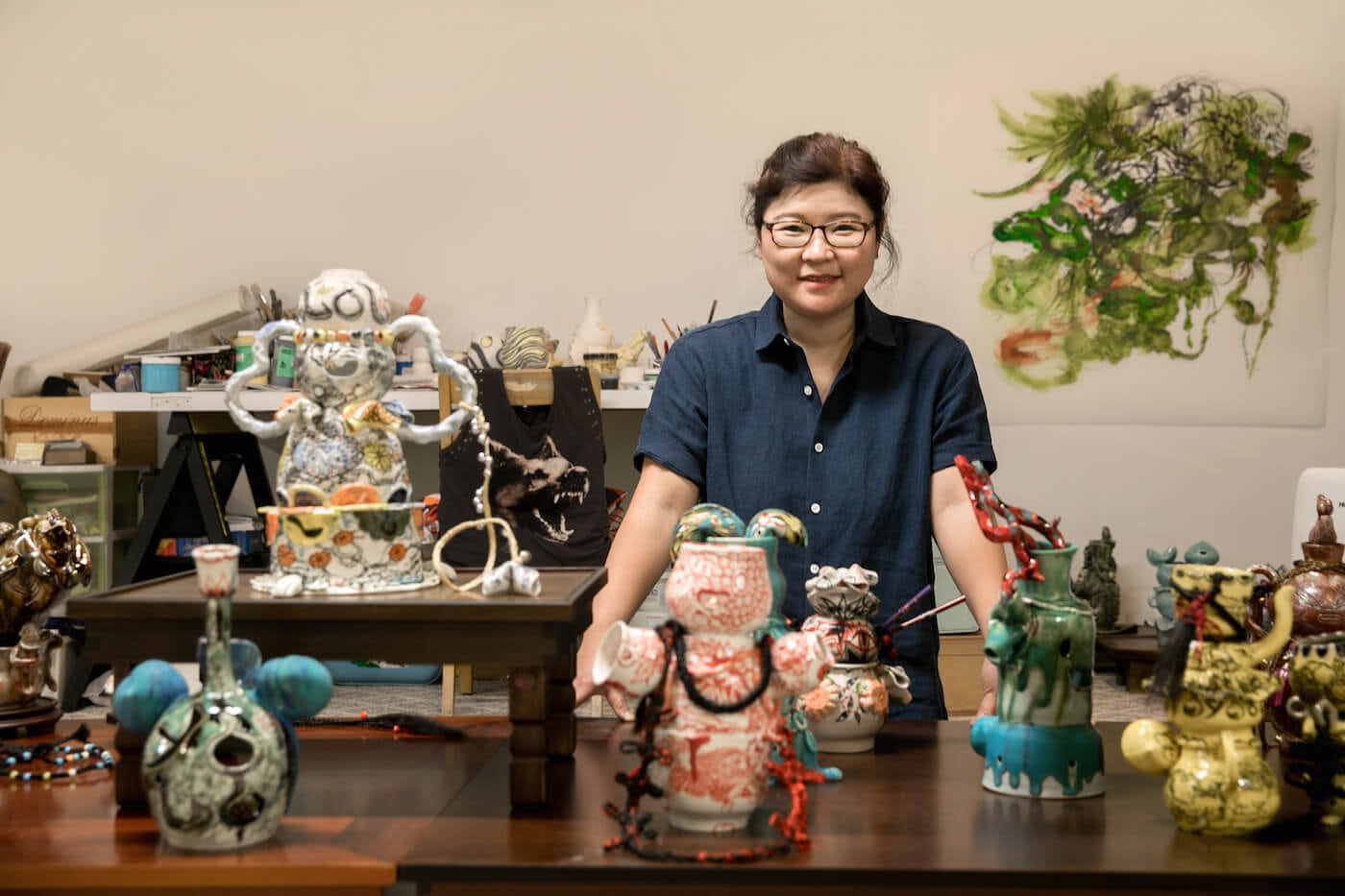 Jiha Moon via Art & Design GSU
Korean-born Moon, who is based in Atlanta, Georgia, makes mixed media paeans to her bicultural experience. Drawing on a wide range of media, reference and inspiration, Moon's otherworldly ceramics and hanji paper reconfigurations transport calligraphic storytelling into three dimensions, remixing recognizability in the process. Moon obtained an MFA at EWHA University in Seoul before moving stateside and studying at the University of Iowa. She's participated in residencies at The MacDowell Colony, the Fabric Workshop and Museum, and the Singapore Tyler Print Institute through the Asia Society. She's a recipient of the Joan Mitchell Foundation painters and Sculptors Grant and the Museum of Contemporary Art of Georgia's Working Artist Project grant.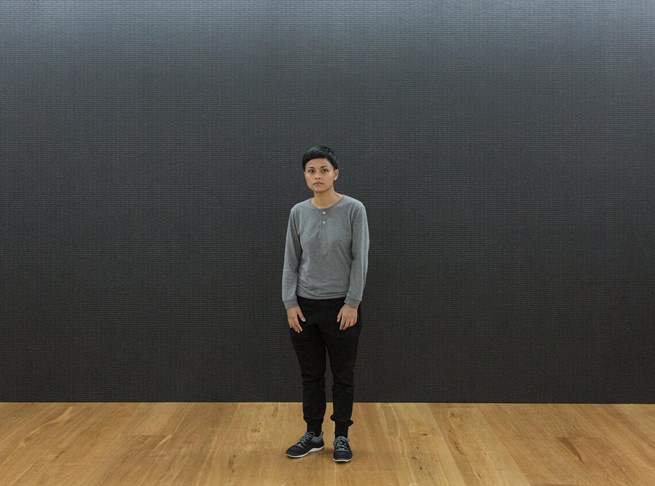 Maria Taniguchi via Ocula Magazine
Filipino artist Taniguchi transforms her daily practice into a deliberate, meditative canon of systematically produced paintings, simultaneously monolithic and eerily resonant. She uses varied ratios of water and acrylic to achieve texture with the exactitude of a brick layer, creating constructive embodiments of architectural affect in numerous dimensions. Taniguchi won the Hugo Boss Asia Art Award in 2015, and her work is included in a number of prestigious collections, including the Kadist Art Foundation in Paris, the Burger Collection in Hong Kong, and the K11 Art Foundation in Shanghai.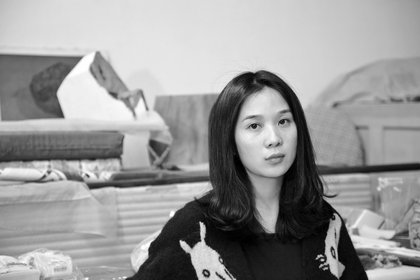 Hu Xioayuan via Tate.org
Xioayuan is a Chinese artist whose obsessive installations and paintings reinterpret process in haptic terms, eschewing symbology en route to elaborate, stylistically fluid investigations into space, form, and aesthetic. Her work is a linguistic of experimentation, constantly imagining new configurations of meaning and shape. Xiaoyuan has shown her work at a variety of high-profile spaces, including the 2012 New Museum Triennial, the Kunstmuseum in Basel, Switzerland, and Documenta 12 in Kassel, Germany.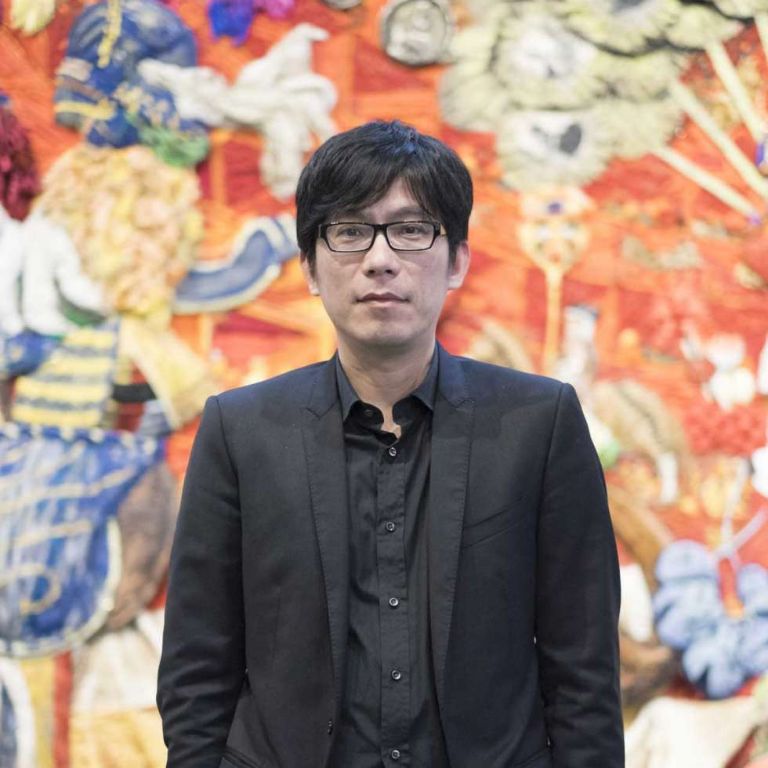 Xu Zhen via Fondation Louis Vuitton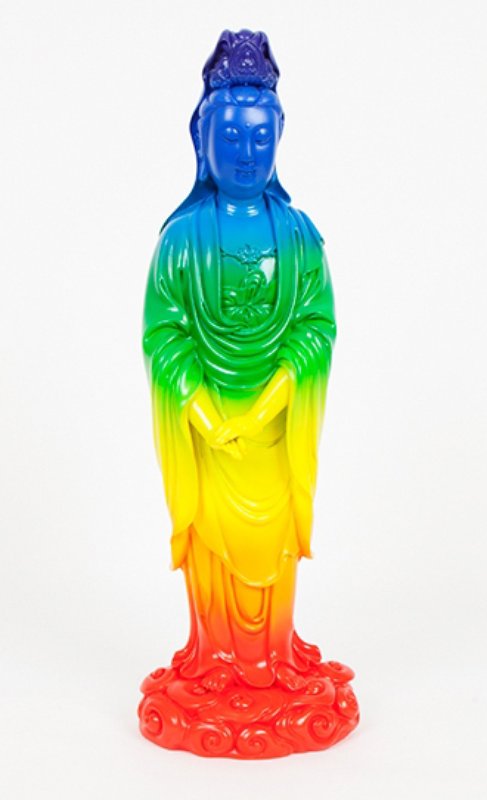 Xu Zhen - New, 2016
Zhen is a master of irreverent institutional critique, and made his name in the late 90's with "Shouting", a piece in which he bursts into screams in the middle of the busy Shanghai streets. A similarly jarring video involving a man being beaten on the back by an abstracted hand won him a place at the 1998 Venice Biennale; making him the youngest artist ever included. His current practice concentrates on fusing Chinese and Western values in single art forms, allowing for smart, sly, ambitious cultural conversation. Zhen has exhibited internationally at museums and biennales, including the Lyon Biennial, the Asia Pacific Triennial, the Guangzhou Triennial, the Museum of Modern Art, and Tate Liverpool.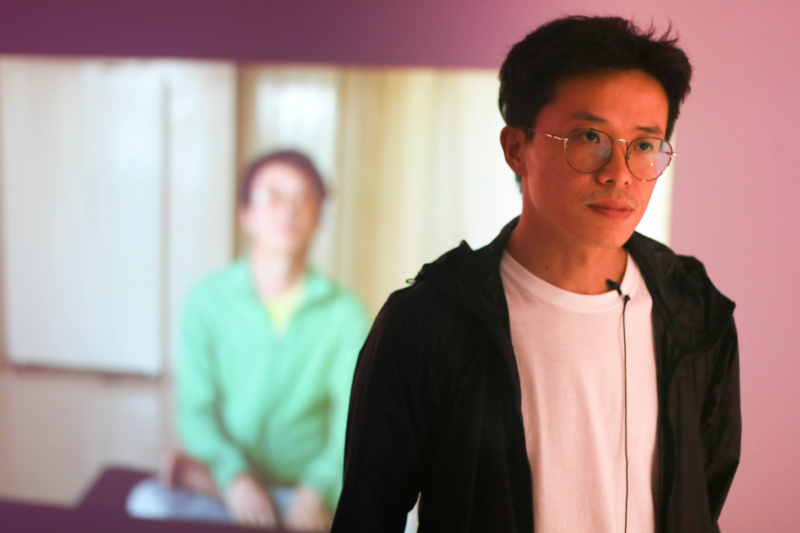 Lin Ke via CoBo Social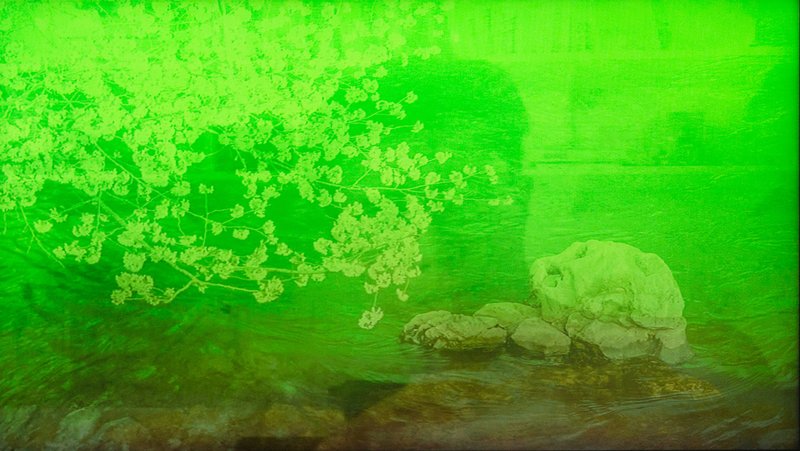 Lin Ke - Once, 2016
Shanghai-based artist Ke makes himself the guinea pig in his own studio-centric behavioral experiments. His fraught, searching relationships with interface, digital exploration, and conversion takes on the cultural and personal ramifications of surveillance in the modern age. Ke won the OCAT-Pierre Huber Art Prize in 2014 and the Chinese Youth Artist Award of the 9th AAC Art 2015, after which his star began to soar—his work as been shown at ZKM, Berlin, the Folkwang Museum, the Mori Museum of Contemporary Art, and Power Station of Art, Shanghai.

Want to know more about Asian art and artists? Buy Phaidon's The Chinese Artbook and Korean Art from 1953: Collision, Innovation, Interaction and take a look through our module of Asian Art to buy on Artspace now.
[asianartists-module]
RELATED ARTICLES:
Why Zhang Enli Isn't A "Chinese Artist"
What's Happening in Hong Kong? A Breakdown of the Current Political Situation & The Artists Who Address It