Amidst all the wonderful ways one can embrace the progressively warmer weather, heading out of the city seems to be a choice option for many New Yorkers. Any given weekend after Memorial Day seems to offer itself up as an opportunity to get comfy in another Pinterest-worthy Airbnb and explore the vastness that is New York State. One of the most popular destinations for art lovers on these lush summer days is undeniably Storm King Art Center in Mountainville. While this 500-acre sprawl of Calders, Maya Lins, Noguchis, and Nevelsons is absolutely worth a visit (if you're living in New York, reading this article, and have never gone, we actually have to insist that you stop reading right now and start making plans to visit), it does kind of have a bit of a monopoly on the New York State sculpture park scene. It also doesn't allow dogs.

It's time to let these other fantastic outdoor art institutions get some time in the sun! Here are seven of our favorite lesser-known sculpture parks, many of which do allow your four-legged friend to get cultured. We highly recommend renting a car or finding a rideshare. And for those of you who can't get out of the city for their fix of arboreal bliss, check out Phaidon's "Green Escapes," a guide to secret urban gardens around the world.

NASSAU COUNTY ART MUSEUM
Roslyn Harbor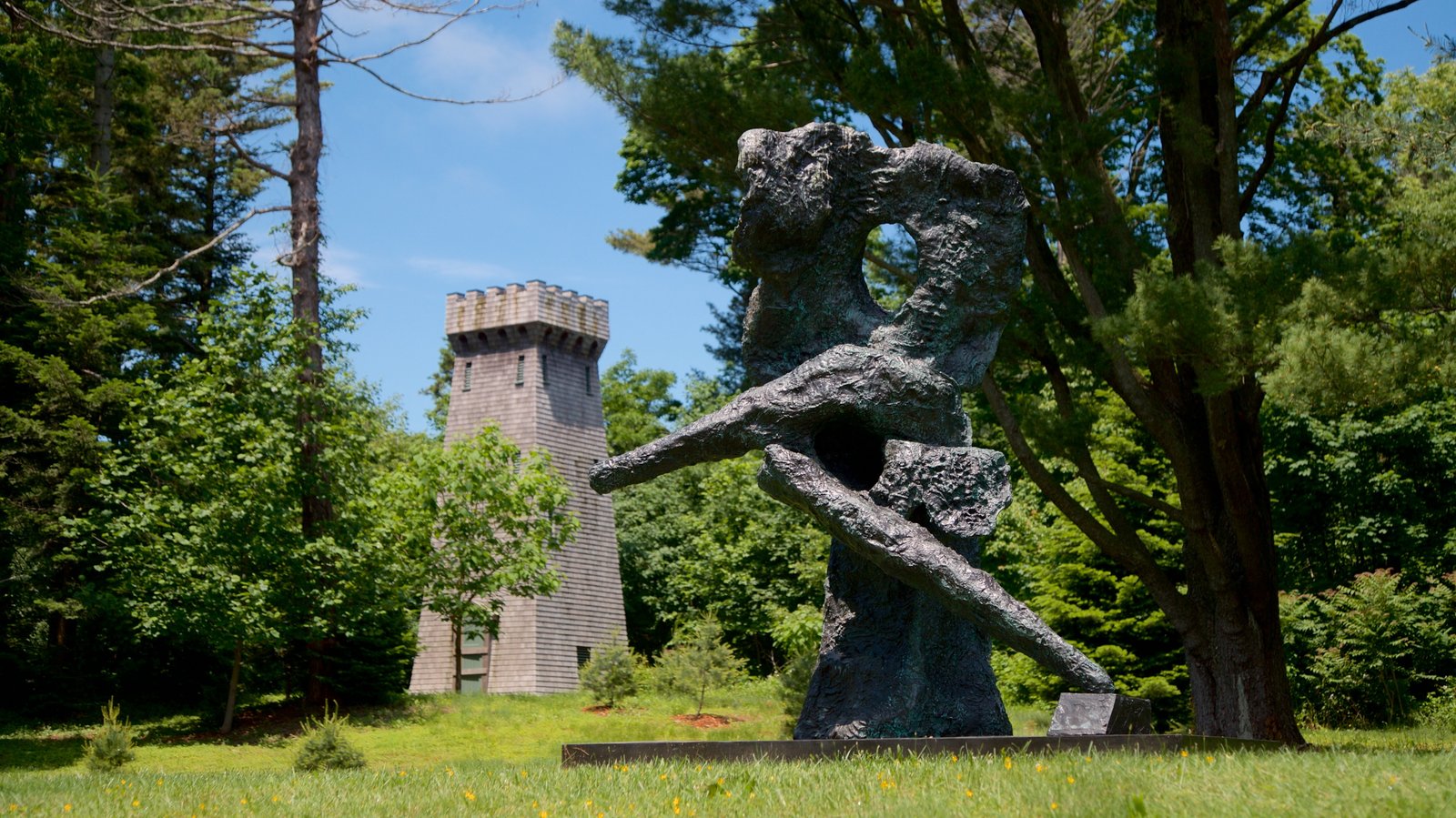 Image via Expedia
Getting there from the MoMA: From Penn Station, take the Oyster Bay LIRR to Roslyn, or the Port Washington LIRR to Manhasset. It's a five-minute cab ride from either.
Travel Tips: On Saturdays, the Museum's Manes Family Art and Education Center offers free, all ages art classes from 11 AM to 4 PM. Also, be sure to pack lunch! There is no museum cafe.
Located just a forty minute train ride from Penn Station (plus a short five minutes in a cab), it's a wonder that more city dwellers don't know about this incredible 145-acre sprawl of outdoor art-viewing magnificence right in the heart of Long Island's Gold Coast. Designed by the famed landscape architect Marian Cruger Coffin, the property's meandering trails and gardens were considered some of the groundbreaking designer's "finest creations" by Coffin herself. The sculpture park boasts an impressive collection of over thirty iconic sculptural works by Richard Serra, Tom Otterness, Fernando Botero, Mark DiSuvero, and Masayuki Nagare, to name a small few, all placed with careful consideration on the expansive property. Should the weather take a turn for the worse, you can also visit the main museum building to check out their permanent collection and rotating exhibitions of less outdoor-friendly masterpieces. You can also visit their Manes Center building, whose facade was recently blessed with a freehand Kenny Scharf mural. Museum admission is $12 for adults, but the sculpture garden is free.
LONGHOUSE RESERVE
East Hampton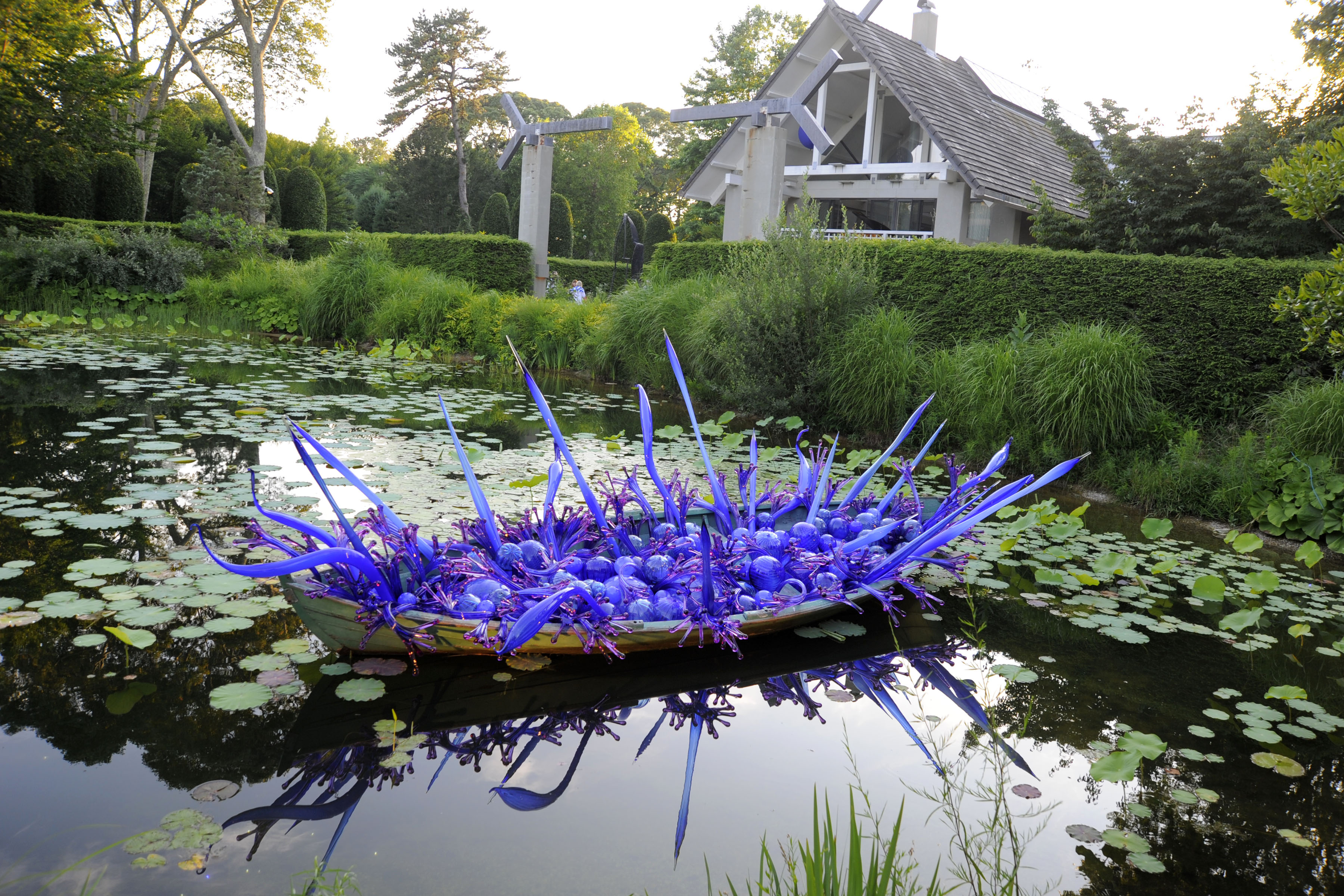 Chihuly at the LongHouse Reserve. Image via KDHamptons.
Getting there from the MoMA: A two-hour drive
Travel Tips: Visit the nearby Pollock Krasner House to pay homage to the pioneering AbEx couple. We also recommend stopping to smell the lavender at Lavender By the Bay, a wonderfully aromatic 17-acre lavender farm.

"LongHouse is not as big as some sculpture parks outside New York City," writes New York Times art critic Benjamin Genoccio, "nor does it have artworks by the A-list of outdoor sculptors, especially heavy metal masters like Richard Serra or Mark di Suvero. But what it does have is individuality and a finely wrought sense of style. It also offers the element of surprise; I love visiting this place because I never know what I am going to find." A hidden gem of the Hamptons, this modest 17-acre property is craft and care at its finest, with over 60 works from Longhouse's permanent collection or on seasonal loan, thoughtfully arranged through meticulously manicured gardens. It's a fantastic synthesis of fine art and horticulture, and a stunning example of artful living. One can see glass installations by Chihuly, ceramics by Takaezu, de Koonings, Ossorios, LeWitts, Buckminster Fullers, and Yoko Onos among many, many others. Founded by internationally renowned textile designer, author, and collector Jack Lenor Larsen to exemplify how to best incorporate art into daily life, the LongHouse museum building is Larsen's original home. The reserve is only open on Wednesdays and Saturdays from 2-5 PM, and the house only viewable upon request. Admission is $15.


THE FIELDS SCULPTURE PARK (ART OMI)
Ghent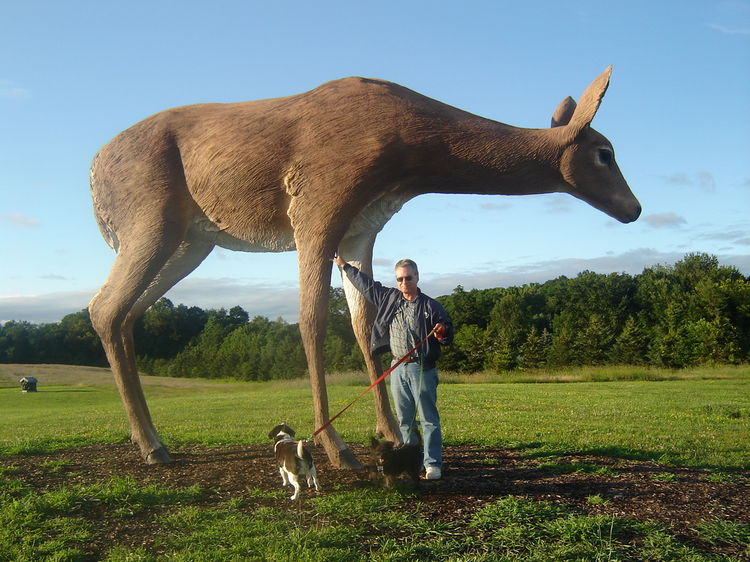 Image via Oldies 93.5
Getting there from the MoMA: A two and a half hour drive
Travel Tips: Pack a cooler! The Hudson Valley is home to some of the best farms in New York State, making Ghent one of the best places to stock up on farm-fresh groceries. Pick apples at Love Apple Farm, get locally raised, Animal Welfare Approved pasture-raised meats at Kinderhook Farm, or stop by the farmer's market at the Chatham Berry Farm.

We get that Storm King is super Instagramable, but will they let you cross-country ski across their pristine acres? Because Fields Sculpture Park will! For all non-ski seasons (or non-ski people), you can also rent out bicycles or even their golf cart if you call enough in advance. Oh, and did we mention you can bring your four-legged, canine friend too? Part of the prestigious not-for-profit arts organization Art Omi, The Fields stretch across sixty acres of property, with over 60 works on view by artists including Nari Ward, Sara Greenberger Rafferty, Jennifer Wen Ma, and David Shrigley. It also exhibits architectural structures such as Alex Schweder and Ward Shelly's kinetic ReActor and Craig Shillitto's Barbacoa. The works exhibited on The Field bolster Art Omi's fantastic residency program and facilities, which has hosted over 2,000 artists, musicians, writers, architects, and dancers from over 100 countries. The Field is open to the public every day, during daylight hours.

TACONIC SCULPTURE PARK
Chatham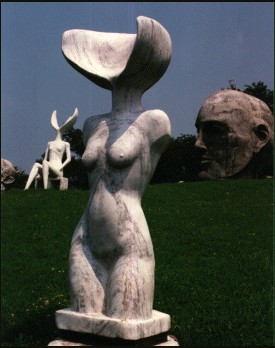 Image via Upstater
Getting there from the MoMA: A pleasantly wooded two and a half hour drive up the Taconic State Parkway
Travel Tips: Located just a 15-minute drive from The Fields, the Taconic is the perfect place to stop by, either en route to or from the city.

"It appears as an apparition," reads the website's "About" section, "a stand of glittering marble and limestone forms in a pasture surrounded by forest." Overlooking the winding Taconic State Parkway, this strange, surreal sculpture park is the singular vision of sculptor Roy Kanwit who, for the past 30 years, has devoted his life to creating "what he sees in his mind's eye" in marble, steel, and cement. The result is sort of like if all of René Magritte's allegorical figures lived in Pepperland (the fictitious Beatles-inspired paradise in "Yellow Submarine")... sort of. However you spin it, you're bound to come away from this trip with some very intriguing photos from this fantastic wonderland. The park is free and open seasonally on weekends from 9 AM to 5 PM but you can also arrange a "special trip" by calling or emailing. Dog-friendly status is unknown.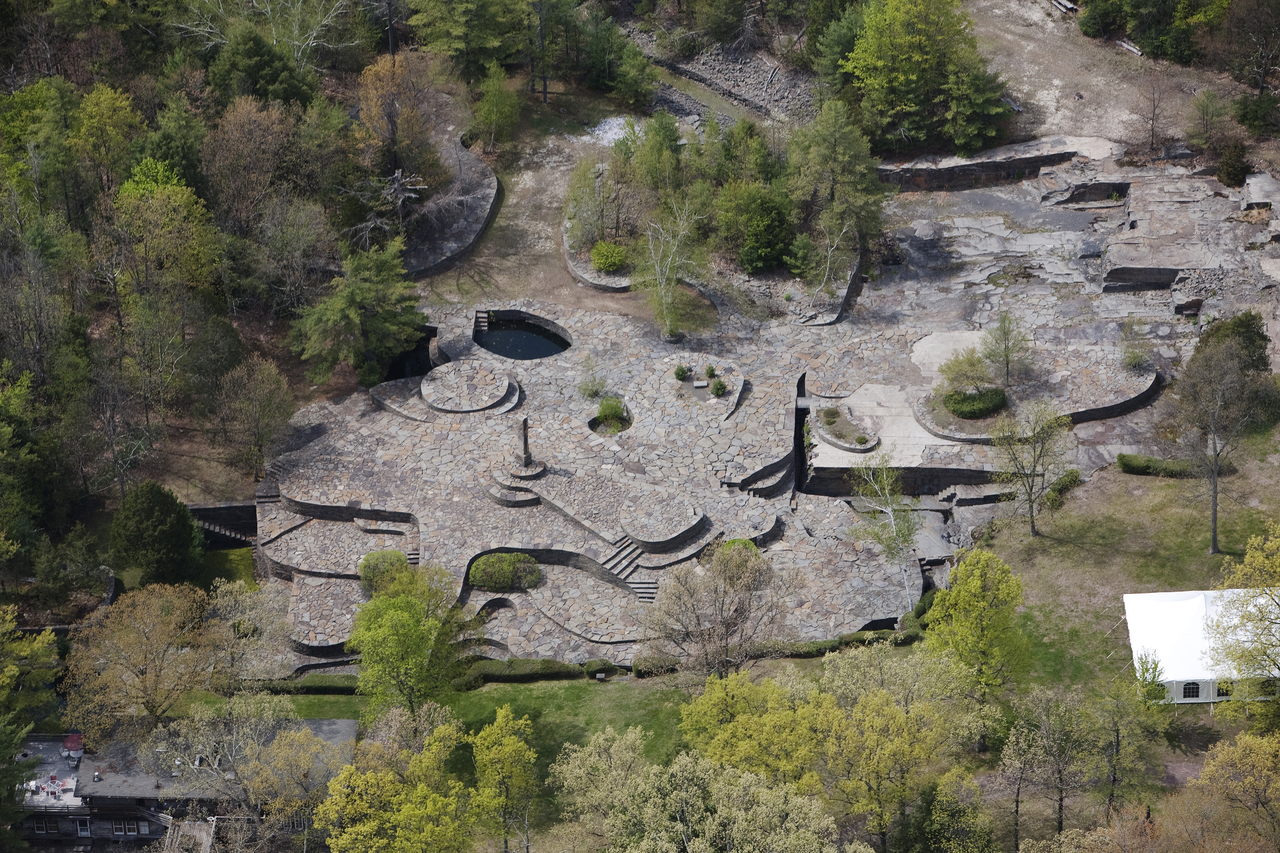 Image via I Love NY
Getting there from the MoMA: a two-hour drive
Travel Tips: Stay at the Saugerties Lighthouse Bed and Breakfast.

While most sculpture parks have many works for you to walk amidst, Opus 40 has but one—and you walk into, around, and out of it. Wandering through the serpentine curves of this gargantuan structure, it's truly awe-inspiring to think of how sculptor and quarryman Harvey Fite built the entire work simply by laying slabs of local bluestone down, one after the other. A professor of sculpture and theater at nearby Bard College, Fite spent nearly 40 years building his site into the walls of an abandoned rock quarry. Construction only stopped upon his death in 1976, after 37 years of work. Though Fite wasn't a part of the Land Art or Earthworks movement of the 1970s, he received recognition as one of its forefathers. In a 1989 edition of Architectural Digest, critic Brendan Gill called Opus 40 "one of the largest and most beguiling works of art on the entire continent," and "the greatest earthwork sculpture I have ever seen." Fite's breathtaking work is open for viewing seasonally beginning May 24th and is open Thursday through Sunday, as well as holiday Mondays. Admission is $10, but is free on Saturdays.


STONE QUARRY HILL ART PARK
Cazenovia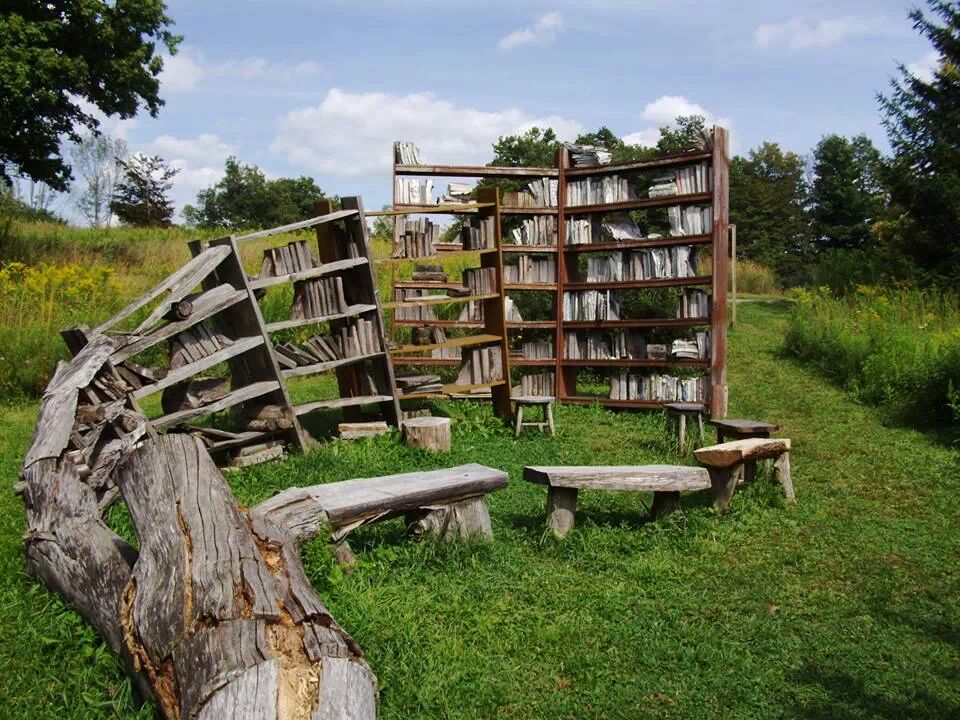 Image via Museeum
Getting there from the MoMA: A four-hour drive
Travel Tips: Grab some picnic fare at the Cazenovia Farmers Market and some ice cream at Carter's Creamery!

This year, during the month of June, Stone Quarry Hill's artist-in-residence Martin Hogue is opening up the art park for camping! That's right! Camping! Participants can pitch their tents in one of four unique campsites, depending on the weekend. Reservations are $50 per site for a Friday and Saturday night's stay, with a communal campfire lit at the top of the hill every evening and morning. During your weekend stay, you can immerse yourself in the not-for-profit institution's rotating exhibition of outdoor sculptures. Founded as an art park in 1991 by artist Dorothy Riester and her husband Bob, Stone Quarry Hill received second place in National Geographic's "Top Ten Sculpture Parks and Trails" in 2011. Current exhibiting artists include Christine Navin, Dariusz Lipski, Alastair Noble, Lila Katzen, and Reiko Aoyagi. The park is open every day from dawn to dusk with a $5 admission fee, and like The Fields at Art Omi, dogs are welcome!



GRIFFIS SCULPTURE PARK
East Otto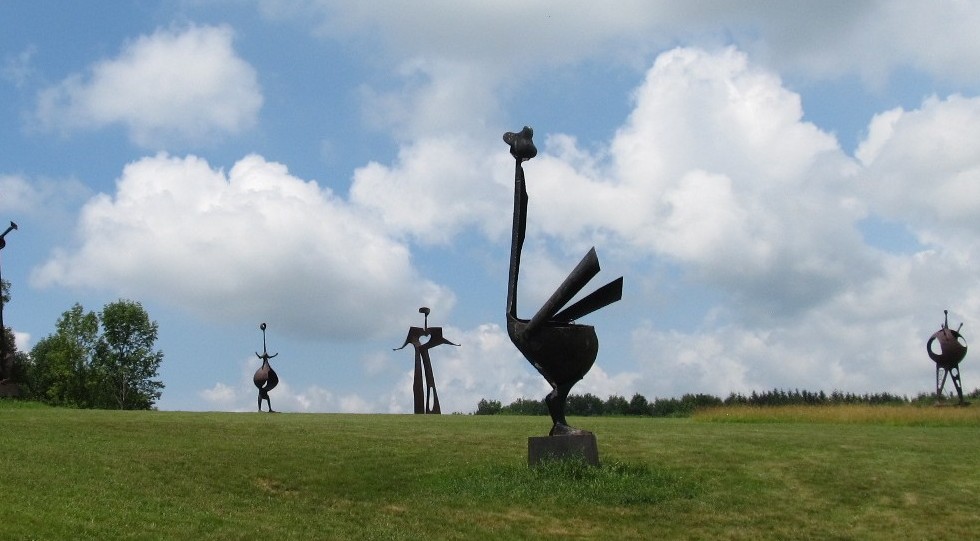 Image via Maniacs

Getting there from the MoMA: A six-hour drive
Travel Tips: Given the distance, Griffis Sculpture Park is a great pit stop for those traveling up to Buffalo, Niagara Falls, or Toronto.

Though little known, this 450-acre property is one of the largest and oldest sculpture parks in the country, establishing itself in the 1960s with visionary Larry Griffis's steel sculptures. Inspired by Roman ruins, Griffis wanted to create a haven that allowed people to physically interact with artwork in an always changing natural setting. What started out as 125 acres of farmland gifted from Larry's mother eventually expanded to incorporate the vast swath of land it occupies today. Traversing its rolling hills, woodlands, and waterways, one can enjoy over 250 sculptures, many of which are Griffis' own. The park is open from May 1 to October 31 with $5 admission and is canine friendly.


RELATED ARTICLES:
Art Road Trip! 10 Public Sculptures Worth Driving Cross-Country For
6 Stops to Make on a Summer Art Road Trip Out West
Destination: Bentonville, AR—An Art Lover's Guide