As 2018 comes to an end, we're looking forward to a whole new round of museum exhibitions next year. Here are some of the solo exhibitions we're most exited to see, in chronological order beginning with the soonest to open.
"Implicit Tensions: Mapplethorpe Now"
Guggenheim, New York
January 25 – July 10; July 24 – January 5, 2020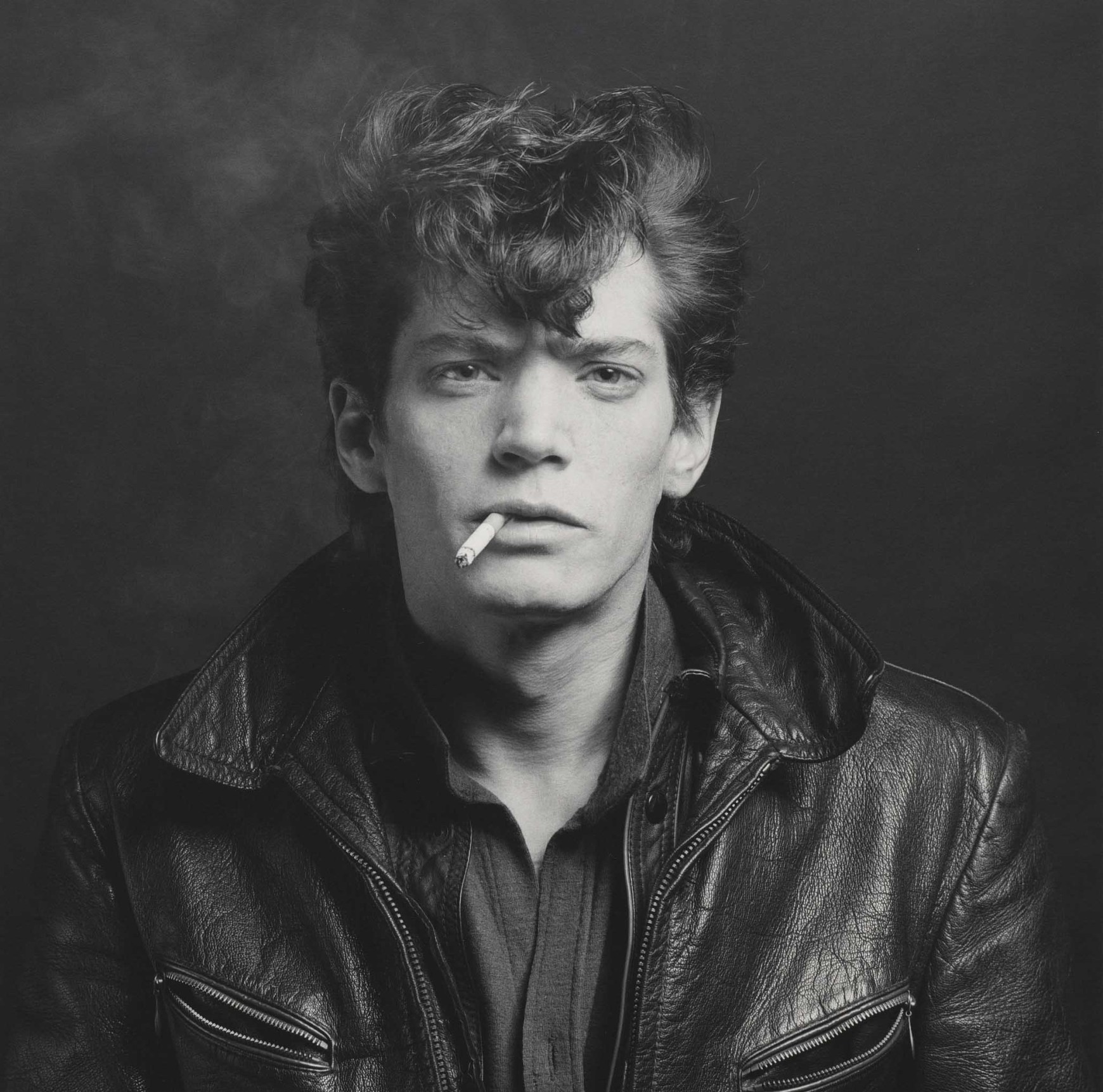 Robert Mappelthorpe, Self Portrait, 1980. Via Solomon R. Guggenheim.
With the Mapplethorpe biopic coming out in March (Matt Smith was praised for his portrayel of the artist), and the 30th anniversary of the artist's death (he died in 1982 from AIDS-related causes at the age of 42), 2019 seems like the year of Robert Mapplethorpe. (Unless, of course, you live in Los Angeles—in which case the year of Robert Mapplethorpe was in 2016 when LACMA and the Getty Center staged a two-venue retrospective.) In New York, the Guggenheim will present a year-long, two-part exhibition: one that pulls from its collection of hundreds of Mapplethorpe photographs; and a second that exhibits other artists whose practice has been greatly influenced by Mapplethorpe—artists like Lyle Ashton Harris, Catherine Opie, Paul Mpagi Sepuya, and Rotimi Fani-Kayode.
"Theaster Gates: Amalgam"
Palais de Tokyo, Paris
February 2 - May 12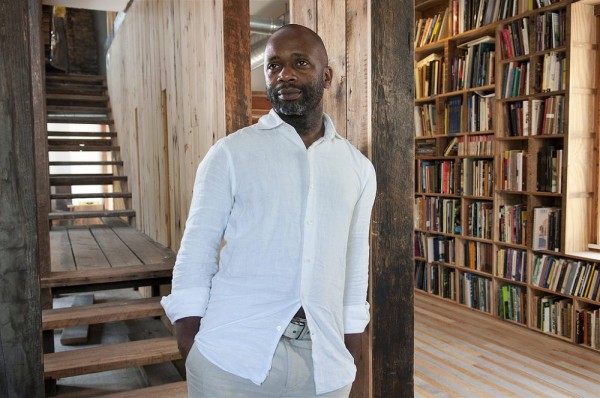 Image via artnet News
Chicago-based artist Theaster Gates's socially engaged practice often acts as a catalyst for political change. Known for frequently working with architects, researches, and performers, the artist extends his practice far beyond the studio and gallery to interact with the community. For instance, he founded the Stony Island Arts Bank in Chicago, which functions as part library, part gallery, part community center. Gates will be having his first solo show in France at self-described "anti-museum" Palais de Tokyo. Says the press release: "The starting point of this exhibition, entitled "Amalgam," is the story of Malaga Island, a small isle in the state of Maine, in the USA: In 1912, the governor of the state of Maine had all of its inhabitants expelled. This poor population, made up of an interracial, mixed community of about 45 people, considered to be "indolent" by many of the local inhabitants, was forced to spread out through the region, some of them even being condemned to psychiatric institutions."
"Frida Kahlo: Appearances Can Be Deceiving"
Brooklyn Museum, New York
February 8 – May 12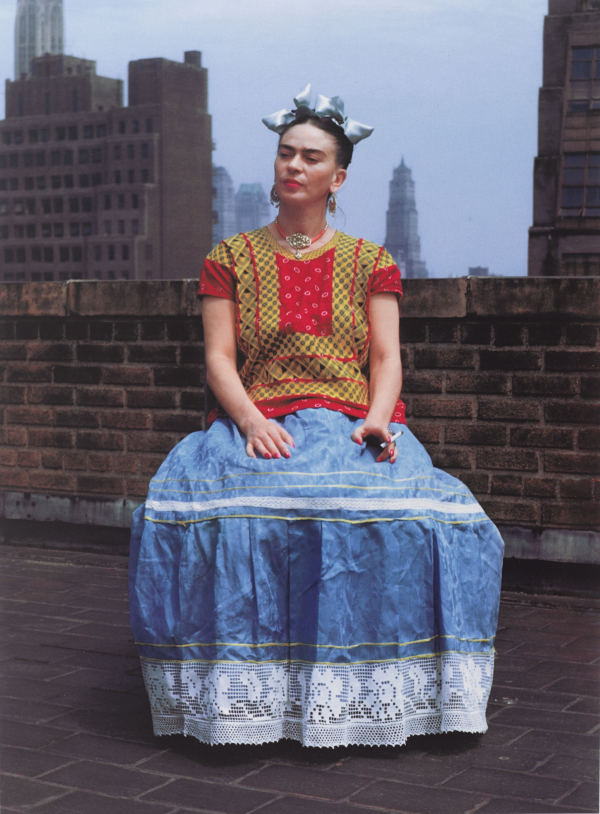 Nickolas Muray, Frida in New York, 1946; printed 2006. Brooklyn Museum; Emily Winthrop Miles Fund, 2010.80. © Nickolas Muray Photo Archives. Photo: Brooklyn Museum.
We recently wrote about "Frida Kahlo: Appearances Can Be Deceiving" at the V&A London; now we get to see it with our own eyes when it comes to the Brooklyn Museum this February. The largest U.S. exhibition of the artist's work in ten years, the exhibition will also display a collection of the Kahlo's clothing and personal possessions, which were locked away—at her husband Diego Rivera's request—from the time she died in 1954 until 2004, when they were rediscovered and inventoried. From her famous hand-painted prosthetic boot and her colorful corsets to her pre-Colonial jewelry and Tehuana clothing, the exhibition reveals how Kahlo's "unique and immediately recognizable style was an integral part of her identity."
"Laurie Simmons: Big Camera/Little Camera"
MCA Chicago, Illinois
February 23 – May 5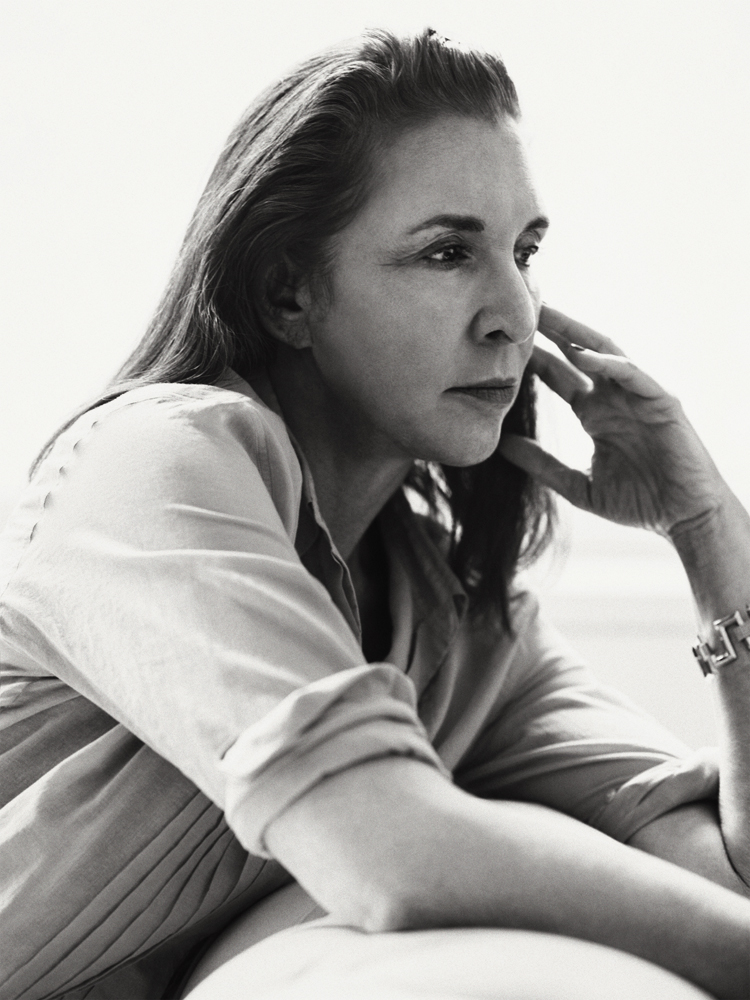 Laurie Simmons. Image via Interview Magazine
"Laurie Simmons: Big Camera/Little Camera" is a major retrospective of the artists work, spanning more than four decades of photographs, in addition to three videos, two of which star the artist playing the character of an artist frustrated with her lack of recognition—ironic considering Laurie Simmons is recognized as one of the most important pioneers in feminist photography. Using dolls and props of varying scales, Simmons has been making fictional scenes from the '70s that comment on "the American dream of prosperity and feminine domesticity." The exhibition was originally organized by the Modern Art Museum of Fort Worth.
"Allen Ruppersberg: Intellectual Property 1968-2018"
Hammer Museum, Los Angeles
February 10 – May 12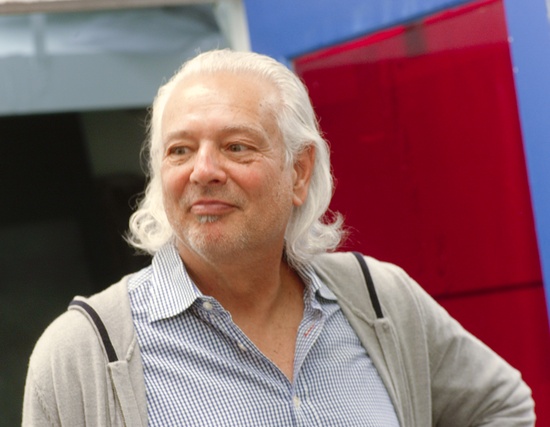 Image via Gemini G.E.L.
The first comprehensive U.S. survey of the Conceptual artist's work in over 30 years, "Allen Ruppersberg: Intellectual Property 1968-2018" exhibits more than 120 works made in the past 50 years, and spans the wide range of materials and media the artist uses, like assemblage sculpture, collages and drawings, immersive installation, and photo works that combine text and image. Coming up in Los Angeles in the mid-1960s with the likes of John Baldessari, Ed Ruscha, and William Leavitt, Ruppersberg consistently followed several key themes throughout his practice: "movement between places, presence and absence, the book as object and subject, memorials, and self-portraiture"—all of which will be charted in the exhibition.
"Nari Ward: We the People"
New Museum, New York
February 13 – May 26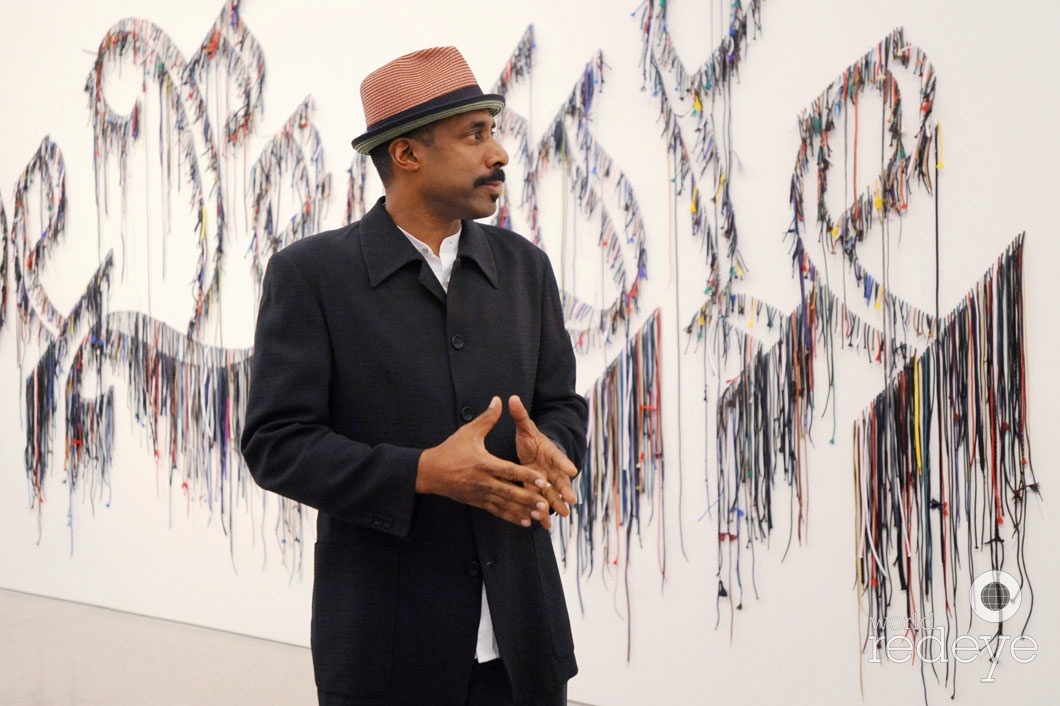 Image via World Red Eye
Jamaican-born artist Nari Ward will be mounting his first museum survey at the New Museum in February. His practice is rooted in material—recycled material—which he repurposes and accumulates to ultimately reveal the relationship between a place and a culture. Often scavenged from the streets of Harlem, objects like bottles, shopping carts, strollers, and fire hoses reference histories and traditions of individual people—as well as larger and more complex political and social realities, like gentrification.
"Hugo Boss Prize 2018: Simone Leigh"
Solomon R. Guggenheim Museum, New York
April 19 - August 4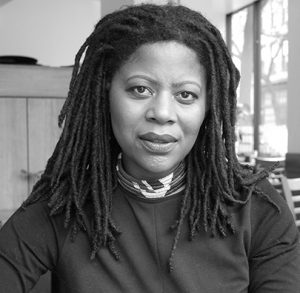 Image via A Blade of Grass.
Every two years, the Guggenheim awards an artist the Hugo Boss Prize for "significant achievement in contemporary art." The award comes with $100,000 and a solo at the Guggenheim—not to mention some seriously enviable art-world clout. The last prize went to Anicka Yi (remember her bacteria-infested Guggenheim show last year?) and previous participants include the likes of Matthew Barney (1996), Douglas Gordon (1998), Pierre Huyghe (2002), Rirkrit Tiravanija (2004), and Tacita Dean (2006). This spring, the Guggenheim will mount an exhibition by the 2018 winner Simone Leigh, a New York-based artist born to Jamaican parents who explores black female subjectivity and ethnography through her sculptures and videos, often using materials and forms traditionally associated with African art.
"Julie Mehretu"
LACMA, Los Angeles
November 3, 2019 - May 17, 2020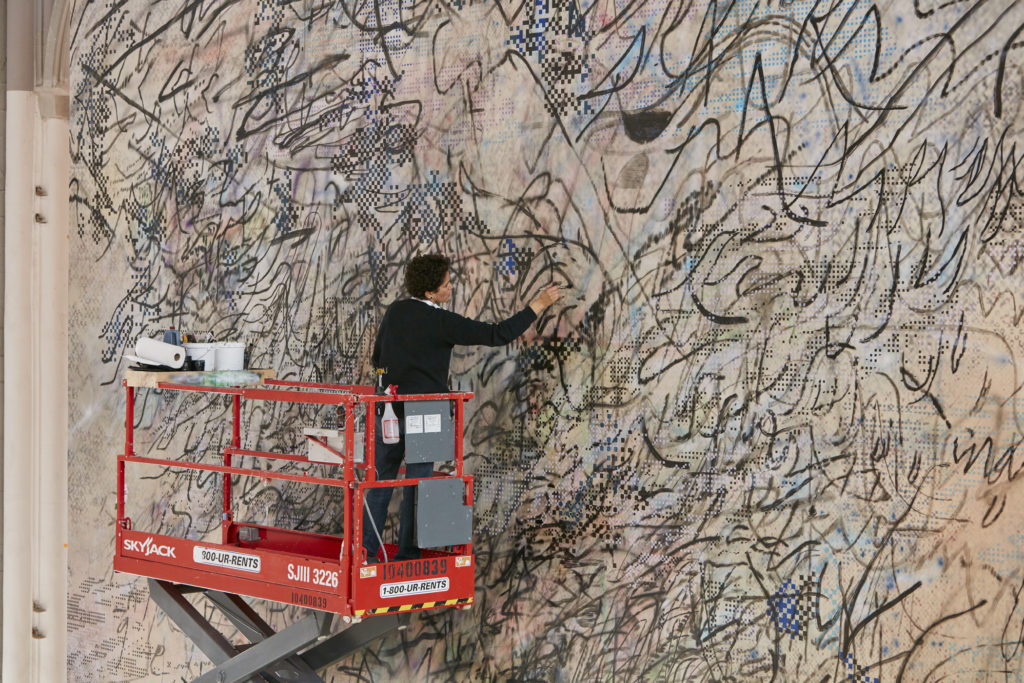 Image via Artnet News.
Ethiopian-born Julie Mehretu will have her first-ever comprehensive retrospective in 2019, exhibiting roughly 30 paintings and 32 works on paper produced from 1996 until the present. The mid-career survey is co-organized by LACMA and The Whitney Museum of American Art, and it will also travel to the High Museum of Art in Atlanta and the Walker Art Center in Minneapolis. The MacArthur Genius had a solo show of new works at White Cube earlier this Fall, and we're looking forward to seeing so many of her (massive) works together in one space. (We're just wondering how they're going to fit!)
[related-works-module]