The London-based art-world multitasker Omar Kholeif, tapped to curate the Armory Show's geographic "Focus" section this year, is testing the parameters of so-called Arab art. His section extends the Middle East to North Africa and the Mediterranean under the acronym MENAM, a regional, cultural, and conceptual grouping rarely seen in projects of this scale. Produced in conjunction with the artistic cultural-exchange platform Edge of Arabia, the section on Pier 94 features special projects by internationally recognized artists such as Lawrence Abu Hamdan and Socratis Socratous in addition to a variety of films, installations, and gallery presentations from artists and venues around the region.
An expert in both contemporary Middle Eastern art as well as video and new media works, Kholeif is a curator at the Whitechapel Gallery and a senior editor at Ibraaz, the leading journal for art and visual culture in the Middle East. Artspace caught up with him over email in the days leading up to the fair to discuss the rising interest in MENAM art worldwide, the "red herring" of Qatar's market power, and the need to redraw the curatorial map of the region.
Let's begin by talking a bit about the geographic category of MENAM: the Middle East, North Africa, and the Mediterranean. How did that category evolve, and what characterizes the kind of work being done there?
Rather than consider entrenched boundaries of what constitutes the Middle East, I made the decision to anchor the program around the Mediterranean, suggesting a new artistic cartography that links the art of Southern Europe to Western Asia and North Africa. In this proposed cultural sphere, shared histories of migration, colonization, and social and political reform start to materialize. Trade routes, common languages, and religious and communal traditions are made visible.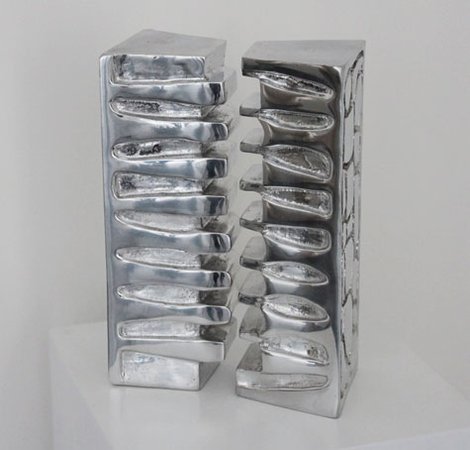 Saloua Raoda Chocair, Repetitive Duals, 1988-1990
In your research, did you come across any artistic trends or commonalities in this area?
I have been involved in working on art in this so-called region for over a decade. The aim in mapping this terrain is not to consider a definitive scenario of what art in the region might look like, but instead to challenge notions of tradition, territory and geography. This is not a space for tired social documentary, but rather a forum where intricate gestures by an historic Lebanese artist such as Saloua Raoda Chocair can sit alongside the work of her contemporaries, Saba Innab and TANBAK, while resonating with the sophisticated abstract drawing of Egyptian Susan Hefuna.
One of the pitfalls of doing a show based on a specific region or demographic is that many contemporary artists bristle at the idea of being confined to a specific identity. What are your thoughts on the limitations of shows like this one?
This isn't about artists having to embrace specific identities. The context of the Armory focus is that it takes a particular geography and explores the limits of the artists who live, work, or originate from there.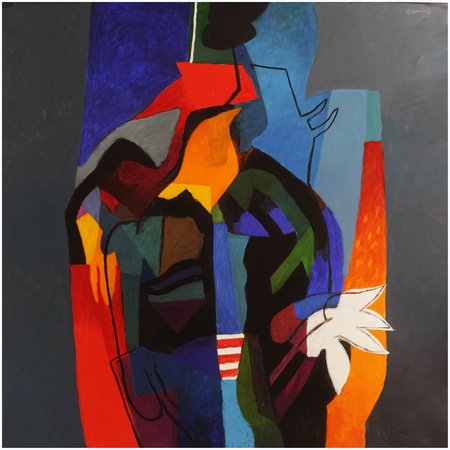 Dia al-Azzawi, Blue Bird, 2013
Middle Eastern art has long been marginalized in Western art institutions. However, you're now following on the heels of a major New Museum survey of the region, in addition to a general increase in Western awareness of artists from the Arab world. What would you ascribe this change to?
The focus was planned and decided before the New Museum's "Here and Elsewhere" show, which was something very different from this. That was a show that literally divided artists by region, so Gulf artists were next to Maghreb artists et cetera and there was a real focus on social documentary practices. I don't see them necessarily as parallel narratives. What do I ascribe this interest to? Well, as I have mentioned throughout the years, the art world has always had an urge and need to look South, and now it finally is.
Moving on to the market a bit: Wealthy Middle Eastern art buyers were the talk of the art world a couple years back, with Qatar said to be the world's biggest spender on contemporary art. What is the current state of the art market in the Middle East, in terms of acquisitions?
I think focusing on Qatar is a bit of a red herring—it creates a skewed picture because they have made some very large acquisitions from the Western context. I would say that acquisition of art around the MENAM is very healthy, with a whole range of foundations, museums and private collections now making their work ever increasingly public in order to share with the public the MENAM's rich artistic history and its divergent and thrilling genealogies.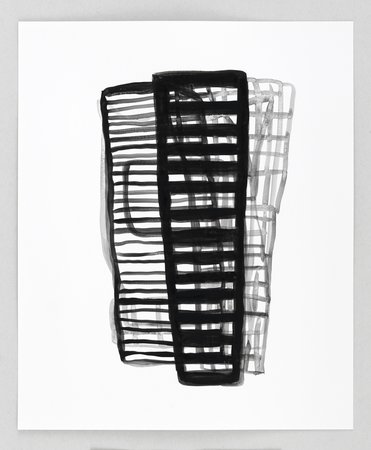 Susan Hefuna, Cairotraces, 2014
What do Western collectors look for in Middle Eastern art, and vice-versa?
I can't generalize about such a thing. Every museum and collection has its own specificities and is formed to complex and sophisticated acquisition strategies, which often involve large committees and groups of intelligent and educated individuals.
What would you say is the key to a well curated show?
Great works of art that tell a great story.