A couple whose eye for emerging artists has proven more than prescient over the years, Michael and Susan Hort have earned a reputation as particularly influential patrons of young talent, both through their collecting and their Rema Hort Mann Foundation, a nonprofit they set up in honor of their late daughter. Visiting Paris for FIAC this year, the Horts also managed to fit in the David Altmejd show at La Musée d'Art Moderne de la Ville de Paris ("comprehensive and well put together, a history of his career," according to Michael) and the survey of Duchamp's paintings at the Pompidou ("very good because it explains where he came from as an artist, and the artist he influenced in his time"). 
Here, below, Michael Hort discusses several of the artworks that they bought at the fair this year, and why.
MATTHIAS WEISCHER
Tajan Art Studio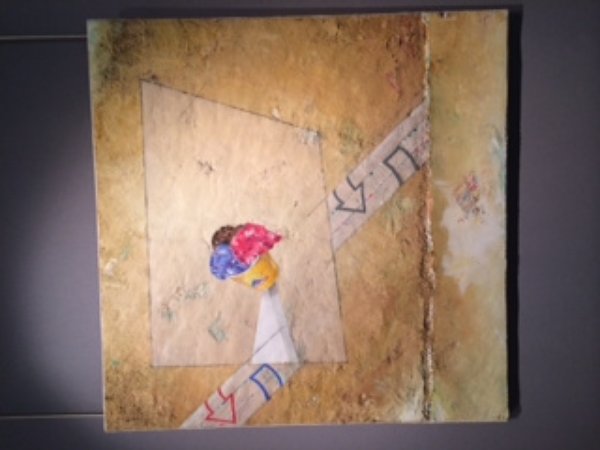 Matthias Weischer has a fantastic new show at Tajan Art Stuio, which is a gallery that's a part of an auction house. It does a show every year—last year it was of Romanian artists—and this was Matthias's first show in France, and a major highlight. He fell off the bridge for a while and you didn't see anything of his for a couple of years, but now he's back with a vengeance with these paintings. We discovered his art the first time we visited Leipzig about 16 years ago, and while the Leipzig school is a load of bullshit—there are just a couple good artists there—it's the same with Hunter College: a good artist is a good artist. We bought this painting, and it's an amazing painting—if you look at it there appear to be crevasses and breaks in the paint, but it's actually all gradients on a flat surface. It's very meticulous. We've collected him, and we continue to collect him. 
CLAIRE TABOURET
Galerie Bugada & Cargnel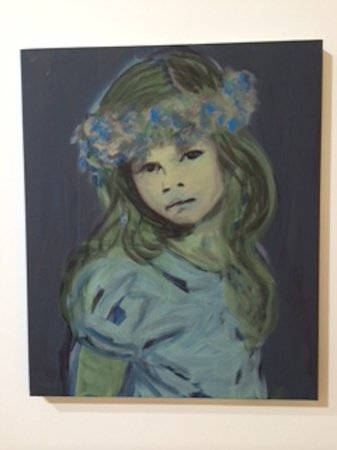 Claire Tabouret is a brand new artist to us, and we discovered her the first morning we were at the fair. She does these portraits from photographs of schoolchildren in prom dresses and they're quite beautiful—they remind us a little of Marlene Dumas. The ones we bought were small paintings and they're all very, very well done, with the girls all looking perplexed and not smiling, so you don't know what they're thinking. She also had some drawings with dress materials collaged at the bottom. She's 33 and lives in Paris, but she's moving to Los Angeles in January, and Pinault recently bought some of her work too. Her gallery is new to us too, but they show some some interesting people though, like Ryan Estep, who is one of these hot young people. 
JON PESTONI 
David Kordansky Gallery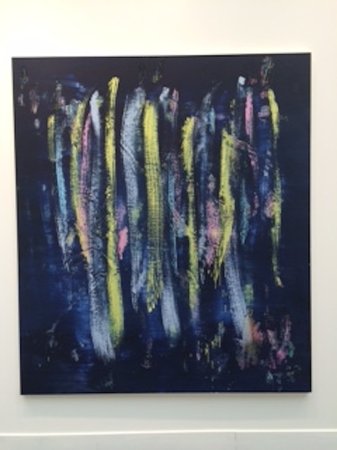 Jon Pestoni is one of our favorite painters, and he's a terrific guy. This is the first time that he's really been exposed in Europe and there was a lot of buzz about him at the fair—a bunch of galleries want to show him, and when we asked people what they liked at the fair, they said Jon Pestoni. The paintings all sold out, and they're fabulous. We also like Kordansky a lot—he has terrific people both in the gallery and in terms of the artists he works with, and he has a brand new big and beautiful space in Los Angeles. Pestoni should really get an upscale gallery somewhere in Europe too. We first encountered his work about seven years ago at Lisa Cooley when he had a show there with Zak Prekop, and now we collect Zak's work too. 
WILHELM SASNAL
Johnen Galerie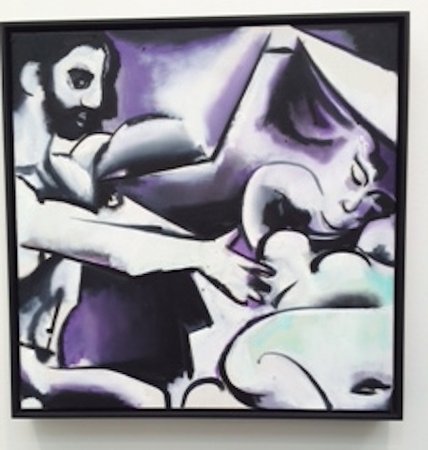 This was fantastic. We collect Wilhelm Sasnal—we have 10, maybe more—and this one was tucked away on the other side of a wall and we had to make an effort to find it. We saw it early but didn't do anything because we wanted to see what was around, but the last thing we did was come back to the booth and buy it. It's about Picasso and the way he treated women as meat and had lots of wives and all the rest—you can see the flesh and the curves and it kind of makes you blush. The first time we bought Sasnal was at Liste from Foksal Gallery, and he didn't have any money and so the painting was a little warped. Years later he came to New York for an Anton Kern show and he came by and fixed the painting himself. He's a phenomenal painter with a terrific imagination, and it's not like he has just one idea—his paintings are really different, and much of it is personal. We've collected a lot of his work over the years from Anton, and one is in our bedroom, kind of permanently.
MATTHIAS BITZER
Galerie Kadel Willborn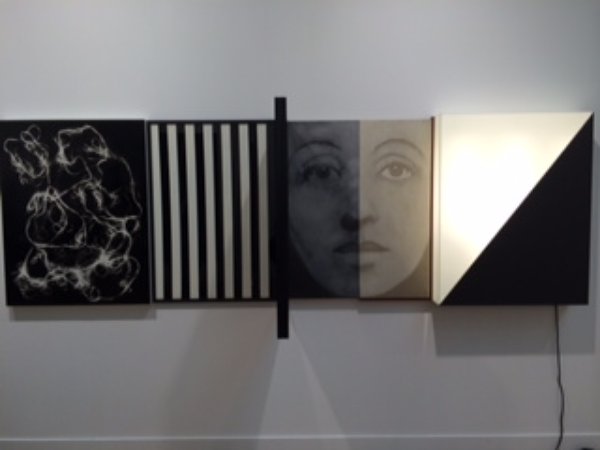 We've bought a lot of Bitzer from many people, and the first one was from Galleria Francesca Minini. We had that hanging in our house and he came and drew a stripe on it to bring it all together. He makes beautiful conceptual work, and the thing we bought is a compilation of different parts of his oeuvre, like a mini retrospective—it has the mirrors and a portrait and his other motifs. He's also an absolutely nice guy, and he gave a painting to the foundation. We first read about him a few years ago in a magazine, where we saw a picture of his work at FIAC.
N. DASH
Mehdi Chouakri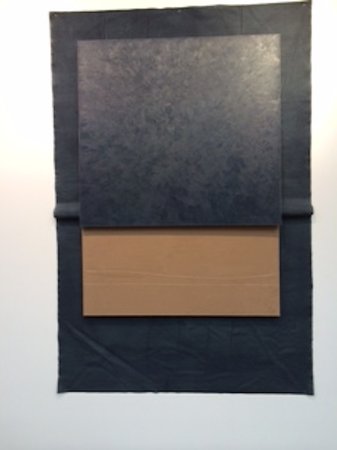 N. Dash is one we love, and we've been collecting her for a long time. Her work is very minimalistic, and she uses all kinds of textiles and objects, like cloth and wood. We discovered her at Untitled gallery, and she just gets better and better. She has a new show at the Hammer Museum, and it's fabulous.