New York-based interior designer James Huniford - known to all as Ford - doesn't limit himself to furniture showrooms and antiques fairs when looking for inspiration or materials he uses for his projects. He is known for creating elegant rooms, comfortable reflections of their owners' personalities and lifestyles, in a way that is both empathetic and intuitive. Blending and new, high and low, formal and casual, with a skill that makes these contrasts look utterly effortless, each of his projects is different, and each is an authentic response to its place and its occupants.
Crosby Kitchen and bar from James Huniford: At Home
In his new monograph, James Huniford: At Home , he details the way in which everything from found objects to works by favorite artists inform his work. How does the art fit in? Well, in this selection of pieces available on Artspace, he choses works he would gladly have in his own Manhattan apartment or summer house – or use in the homes of his clients.
Huniford's only real rule for selecting art for yourself is that you should have a strong reaction each time you look at it. "It's your call whether that's joy, anger, pleasure or something else," he says.
Matisse Jazz Wall from James Huniford: At Home
When designing a home, his goal, he says, is to create "a modern sensibility of calm." Of special interest is his ability to create artworks out of objects he finds, compositions of tools, baskets, or metalwork that become compelling wall sculptures or freestanding pieces.
In James Huniford: At Home , examples are drawn from a wide variety of projects—elegant Upper East Side apartments to raw lofts on the Lower East Side to contemporary condominiums in new 'supertalls' in Manhattan, country houses in Connecticut, upstate New York, and Martha's Vineyard, and across the country in Nashville and Marin County, California.
Special insight into his process can be gleaned from his own homes, a loft in Tribeca, and a historic house in Bridgehampton that he readily admits are laboratories for his ideas.  Here, he picks some pieces on Artspace he thinks would make any living space an infinitely better one. "How would you respond to these works finding a place in your home?" he asks.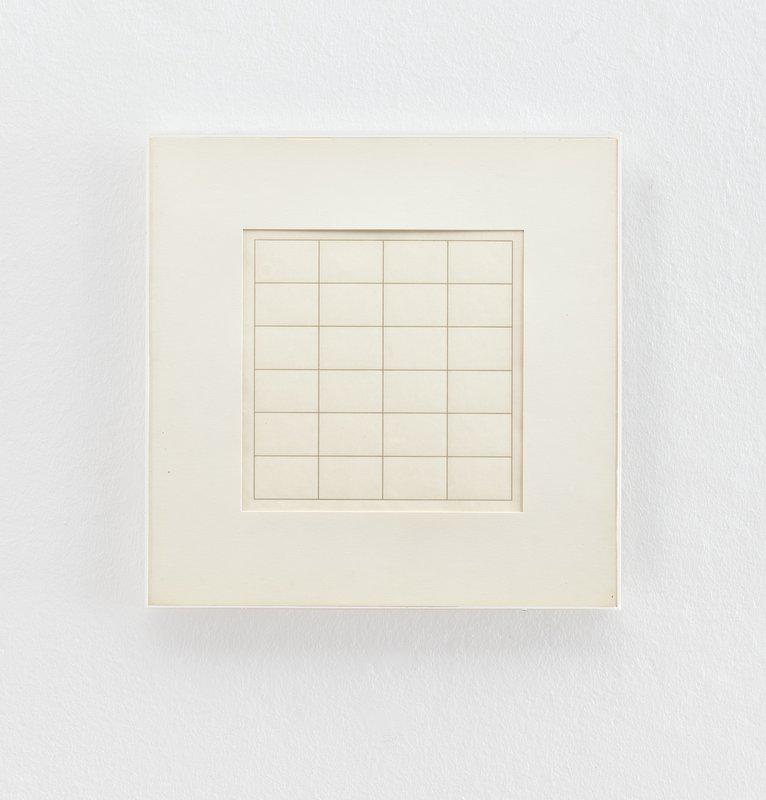 Agnes Martin, Untitled , 1973 Screenprint in grey on Japanese rag paper with full margins in the original window-mount, 8.27" x 8.27" (unframed)  Edition of 50. Signed and numbered.
Saskatchewan-born Martin worked for many years in an assisted living facility in Santa Fe, employing a narrow range of pinks, blues, and yellows in her paintings––a consistency I appreciate. I would place this work in the library of an apartment in the West Village, where the grid and simplicity would combine perfectly with a Swedish geometric-pattern rug I am planning on installing there. A graphic piece adds visual texture without competing with other elements,  allowing me to subtly layer and juxtapose, rather than relying on sparkly bits or jarring colors.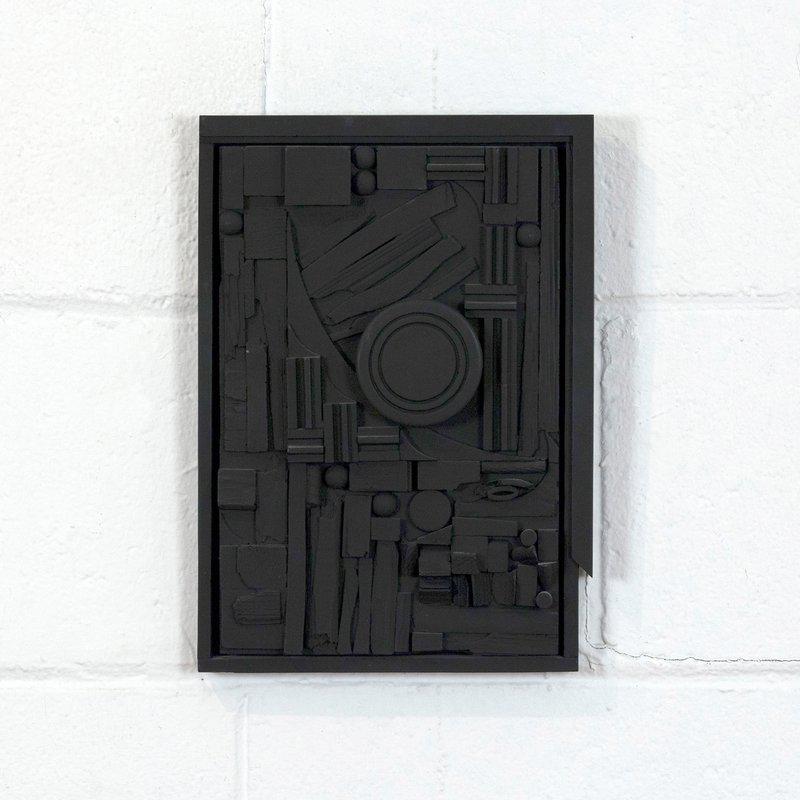 Louise Nevelson, City-Sunscape , 1976, cast resin and enamel, 13.00" x 9.50", Edition of 150.
Contemporary artworks placed in a more traditional setting provide exciting contrast, each one picking up and amplifying the strengths of the other. Nevelson 's use of found objects in her wooden assemblages such as this one echo my own aesthetic. (Huniford is known for placing sculpture-like objects on walls, on tables, next to sofas, mixing the blue-chip with more humble items.) That's what makes a great space, that kind of freedom and flow. With its urban references, City-Sunscape would be perfect at the end of the hallway in an apartment on Park Avenue.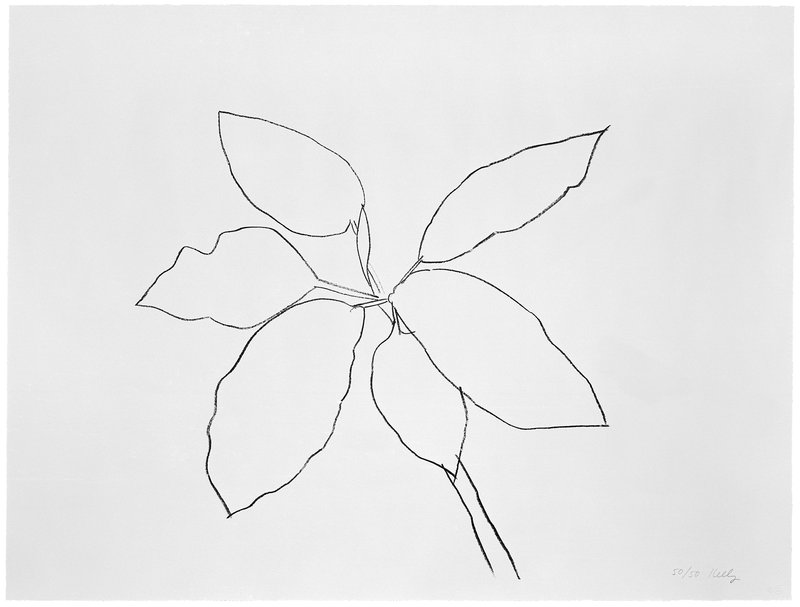 Elsworth Kelly, St. Martin Tropical Plant, 1981, 1-color lithograph, 26.00" x 34.00", Edition of 50
One of the photos in my new book shows a kitchen in North Salem, New York, where a trio of Kelly lithographs line one wall and preside over an unexpected mix of furnishings: an English walnut chair, a 19th century wine tasting table, and a 1940s Italian light fixture. Kelly is able to bring these elements together in a way that makes total sense. For the entry hall of a residence in Rhode Island, I would use this work's simple lines as a contrast to a room otherwise filled with bright colors.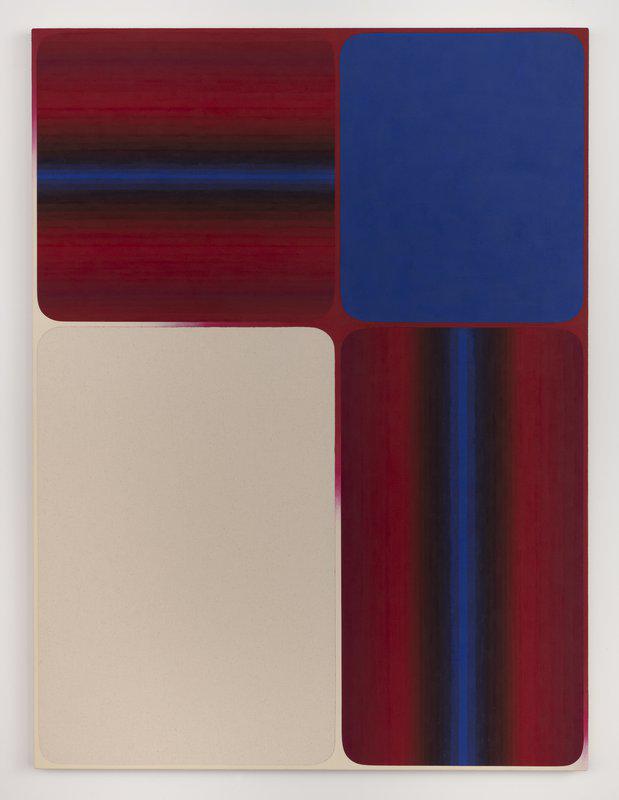 Audrey Stone, By Heart , 2020, acrylic on canvas, 40.00" x 30.00", unique work
Boldly colored pieces can add drama in a more subdued room, and I love this painting's mix of near-primaries with off white. The strong angle also brings a moment of tension, giving the eye somewhere to linger as one passes through the entry hall of a residence in upstate New York. It would set the tone for what is to come in the adjoining rooms and throughout the house, but without giving too much away.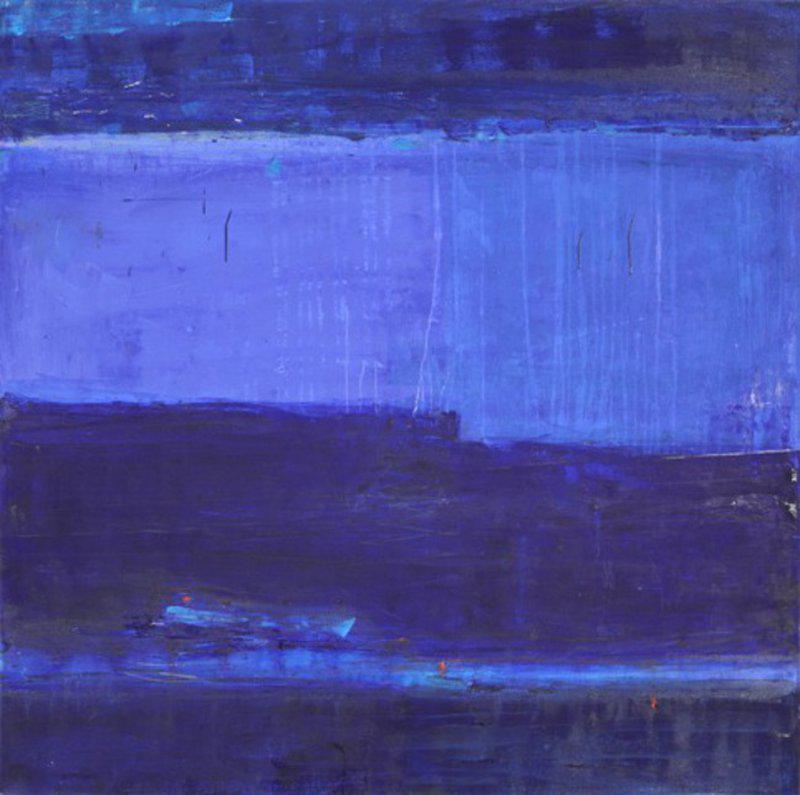 Katherine Parker, Asunder , 2015, oil on canvas,  68.00" x 64.00" x 4.00" unique work, signed on the verso
For as long as I can remember, I have been drawn to water – the colors, the movement, the way it changes with the current or when a storm comes in. (The walls in my house in Bridgehampton are painted a dusky white of my own creation called Foggy Summer Squall.) For a waterfront home in Sag Harbor, I would choose this piece because it will reflect the colors of the water surrounding the peninsula on which the lot is set.
Bond Street from James Huniford: At Home
James Huniford: At Home is an in-depth look at the design process of James Huniford renowned for his skill in juxtaposing opposites - contemporary with traditional, rustic with refined - to create a timeless whole. You can get a copy here .
[Huniford-module]