This article is part of a series of spotlights on upstart gallerists at Mexico City's 2016 Material Art Fair.
Last year, when the two Los Angeles-based UCLA grads Isaac Resnikoff and Michael Dopp decided to open an artist-run space out of Resnikoff's Cypress Park studio, they decided to buck as many gallery conventions as they could imagine.
Instead of just displaying work in the space, they had their friend Joakim Dahlqvist, an architect who had worked for Rem Koolhaas, design a white stucco outdoor pavilion for their backyard where they could hang their shows (they built it themselves); instead of creating press releases, a Facebook page, email invites, and a checklist, they opted to spread word about their shows by simply sending text messages to their friend group and letting the news get out from there; and instead of just serving drinks at openings, they brought on another friend, the mixologist Nick Fisher, to brew a custom beer and devise a new cocktail for each event.
The artists called the space Arturo Bandini, after the down-and-out-yet-grandiose writer protagonist of John Fante's cult L.A. novels, and debuted with "Zombo Italiano," a group show of "good Zombie Formalism, if you know what I'm saying," according to Dopp. (It included Sara Gernsbacher, Thomas McDonell, and six other local artists.) They have since had seven shows, each tackling "big themes" like landscape photography and figuration.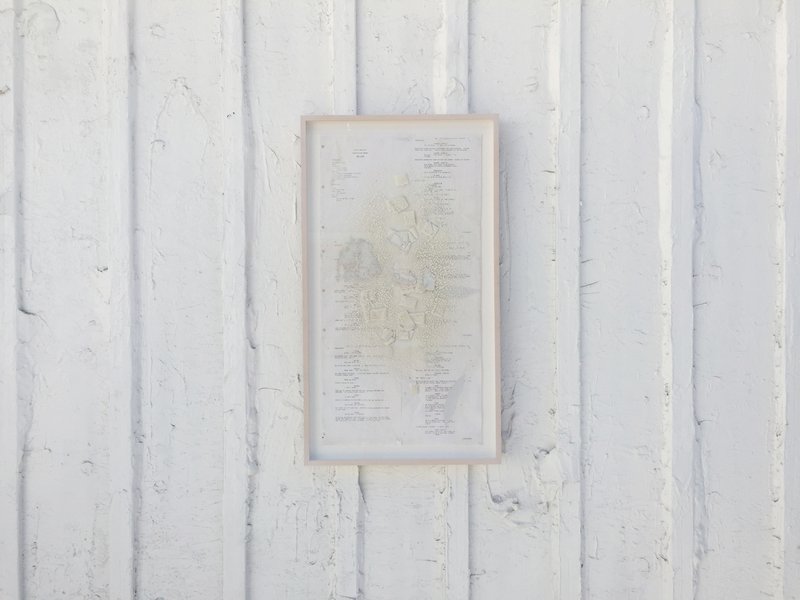 Thomas McDonell's Oh my god. It Burns!
Things are going very well for Arturo Bandini. Thanks to the pair's extensive friend network drawn from across the local art schools, the gallery's openings have become mobbed destinations for the city's up-and-coming art scene, and during Art Los Angeles Contemporary and Paramount Ranch last month they produced their own version of an art fair, ARTBandini, with exhibitors from Night Gallery to Louis B. James to other artist-run spaces. It was the freshest of the bunch, and MOCA even set up a membership table there.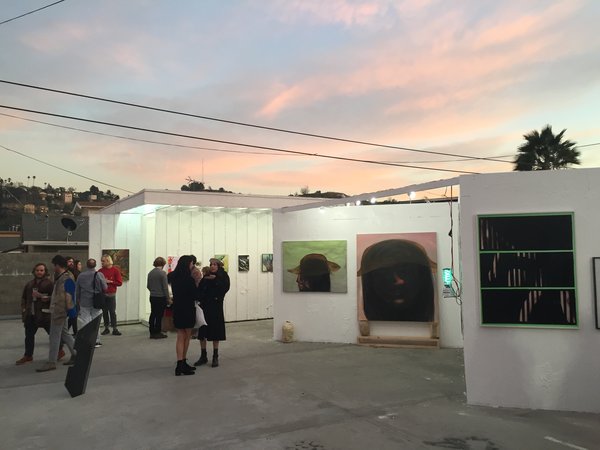 The Art Bandini fair in January
Material, however, was the gallery's first proper fair, and for their booth they recreated a wall from their stucco pavilion and brought work by Nevine Mahmoud and Thomas McDonell, plus an open suitcase full of drawings—all $500—by everyone from Mungo Thomson to the high-schoolers who interned at the gallery. (The bartender, it turns out, can draw pretty well too.) "We're not gallerists, but we are at the same time," Dopp says. "Basically we consider Arturo Bandini an artist project in some larger sense."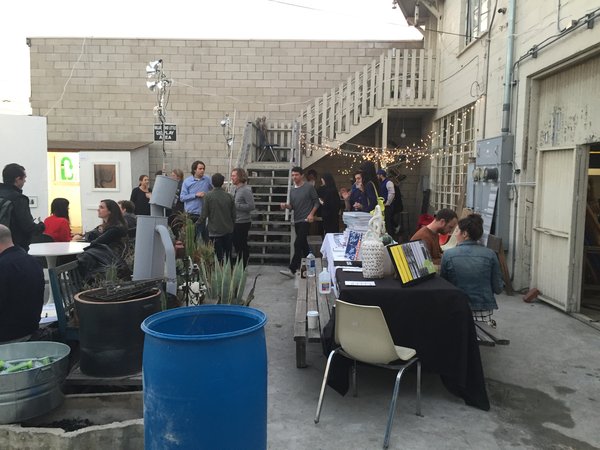 Another view of Art Bandini
Others do too. Recently Laura Owens's 356 Mission space had Resnikoff and Dopp create a secret piano bar (called "Tickles") in the back of the gallery, where everything—even the cups and napkins—are made by artists, and now Ballroom Marfa has commissioned the two to build an exact replica of their outdoor pavilion over there and curate two shows to accompany an upcoming exhibition mixing work by Dan Colen and the Transcendental Painting Group. Not bad for a gallery named after a luckless L.A. striver who can't catch a break.
RELATED LINKS:
Meet The Dealers: Bogotá's Carne Gallery Invents A New Economic Model For Artist-Run Spaces
Meet The Dealers: Corrado Folinea's Galleria Acappella Brings An Edgy Artist's Voice To Naples
Meet The Dealers: New York's Kimberly-Klark Gallery Finds A Space For Emerging Artists To Breathe In Queens
Meet The Dealers: Kosovo's LambdaLambdaLambda Gallery Provides An Outlet For A Generation Of Artists Weaned On War
Meet The Dealers: How London's Bosse & Baum Gallery Turned A Former African Church Into A Temple Of Collaborative Art
Meet The Dealers: Baltimore's Springsteen Gallery Fuses Low-Fi Art With Technological Experimentation