This article is part of a series of spotlights on upstart gallerists at Mexico City's 2016 Material Art Fair.
After looking around his hometown of Naples and seeing that while there were some museums and two big international galleries (Lia Rumma and AlfonsoArtiaco) there were no alternative spaces, the onetime artist Corrado Folinea decided to do something about it.
So, in 2011, he set up a wooden shed in his garden and called it the Museo Apparente. Operating it as part experimental space, part residency, Folinea invited artists like Sara Clendening and the German-French collective International Surplus to stay in his house and put on a show. People started to pay attention, and last year he decided to branch out and pair this space with a new white-cube gallery in the city, lavishly floored with antique Neapolitan tile.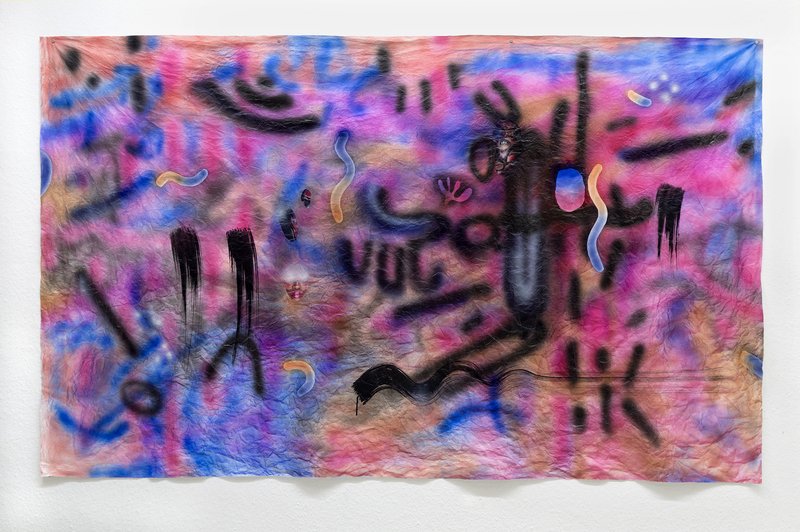 Katharina Fengler's HIGHLIGHTING/CONTOURING #1 (IT WAS A RAINY DAY BUT I GOT THINGS DONE)

Bearing a striking resemblance to a mustachioed Roman Polanski, Folinea has dedicated these spaces to the search for a "new language" of contemporary art. He named the gallery Acappella to reflect his belief that the pure voice, unembellished by distracting accompaniment, is the "strongest proof of an artist." His roster, meanwhile, is drawn mainly from Italy, Berlin, and Los Angeles, where he spent some time and attended fellow Neapolitan Piero Golia and Eric Wesley's Mountain School of the Arts in Chinatown.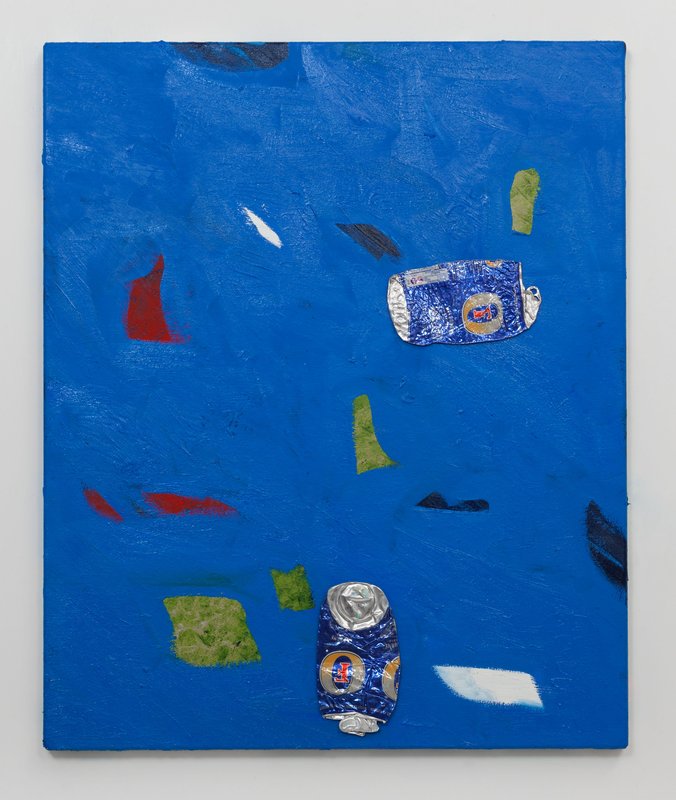 Oliver Rafferty's Beer Can Painting, Fosters

For his Material booth, Folinea brought a set of works by Clendening (which may inspire a case of happy déjà vu among those who saw a similar display at last month' Paramount Ranch) as well as a large canvas by Katharina Fengler and a few fetching beer paintings by Oliver Rafferty. Naples, while not your most obvious art city, seems to have a potent allure for these artists. "It's a city that is not as established as Milan or Berlin, but Naples has very good light," the dealer notes. "There's an old tradition of artists coming from elsewhere in Europe to work in the city and use the light. So there's a history there."
RELATED LINKS:
Meet The Dealers: L.A.'S Arturo Bandini Hits The Big Time By Breaking All The Rules
Meet The Dealers: Bogotá's Carne Gallery Invents A New Economic Model For Artist-Run Spaces
Meet The Dealers: New York's Kimberly-Klark Gallery Finds A Space For Emerging Artists To Breathe In Queens
Meet The Dealers: Kosovo's LambdaLambdaLambda Gallery Provides An Outlet For A Generation Of Artists Weaned On War
Meet The Dealers: How London's Bosse & Baum Gallery Turned A Former African Church Into A Temple Of Collaborative Art
Meet The Dealers: Baltimore's Springsteen Gallery Fuses Low-Fi Art With Technological Experimentation