One of the world's richest men, Adrian Cheng has successfully married commerce and art with his flagship K11 Art Malls in Hong Kong and Shanghai, which sell art and design objects by local creatives. But while Cheng has filled the gap between fashion and art, he's also identified another more concerning gap: between Chinese artists and the international art world. His solution? The nonprofit K11 Art Foundation, which supports art villages in Wuhan and Guiyang, China, helping young artists find a path from the local art scene to the international stage through academic exchanges and international exhibitions.
The Armory Show's "Focus: China" fits just that nationalistic mission, featuring 17 Chinese galleries curated by Philip Tinari, the director of the Ullens Center for Contemporary Art. We walked through the special section with Cheng to get his insights into the most compelling Chinese artists at the fair. Here are his picks, in his own words.
ZHAO YAO at Beijing Commune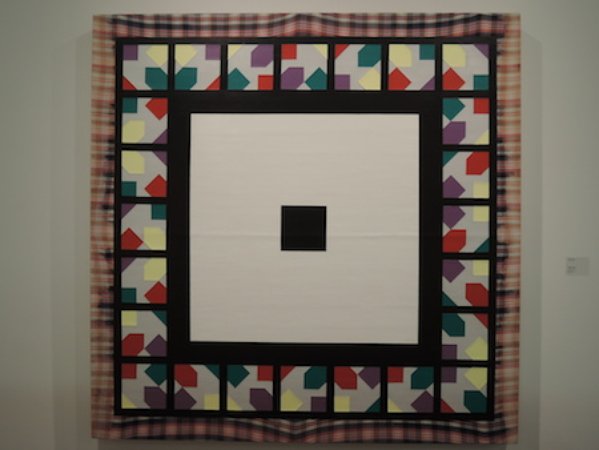 "The artist Zhao Yao is very interesting, because if you look at his work it's clearly geometric—influenced by Mondrian—but it also uses daily objects like fabric. Here, it's a used cloth that he found while traveling."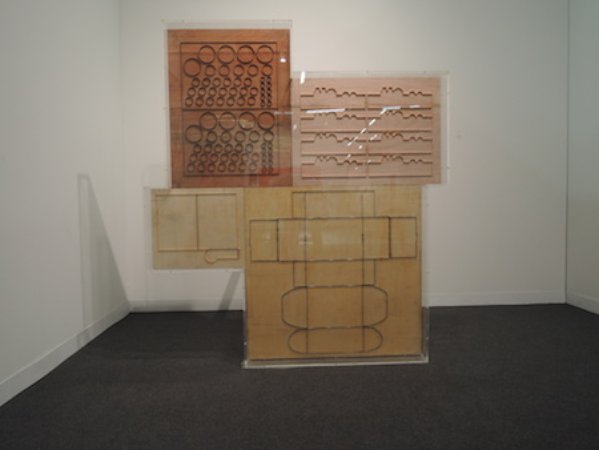 "Then, over here, The Form of the Ten Thousand Things basically creates a module of the old cities of China. But the form doesn't mean anything—it's so abstracted. His choice of material is also interesting. He uses blades to create these forms and geometries influenced by some of modules in past dynasties of the cities."
ZHANG DING at Galerie Krinzinger and ShanghArt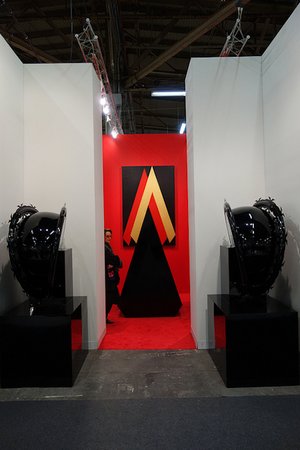 "Zhang Ding is very young and absolutely fabulous. He used to do a lot of photography and theatrical work as a base for his art pieces, but here he clearly already has figured out how to curate a space. Entering, it isn't like going into a booth—it's like going into an exhibition, with the painting over here in dialogue with this sculpture. He creates a kind of mythology. These two sculptures flanking the door are also quite Chinese. It's typical to have two big sculptures framing the entrance. People will think, "Oh, this must be a lion," because in China you see these big lions at entryways. But instead he's put in these big sculptures that are actually very sadistic."
DOUBLE FLY ART CENTER at Space Station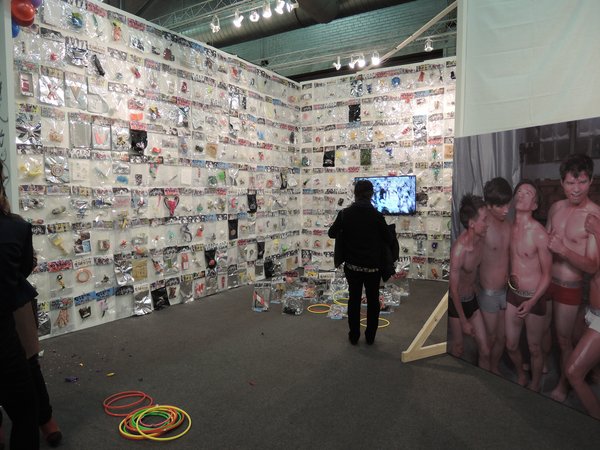 "The artist in this collective are very fun, but also engaging. This piece plays with a lot of props and has an element of community engagement."
XU ZHEN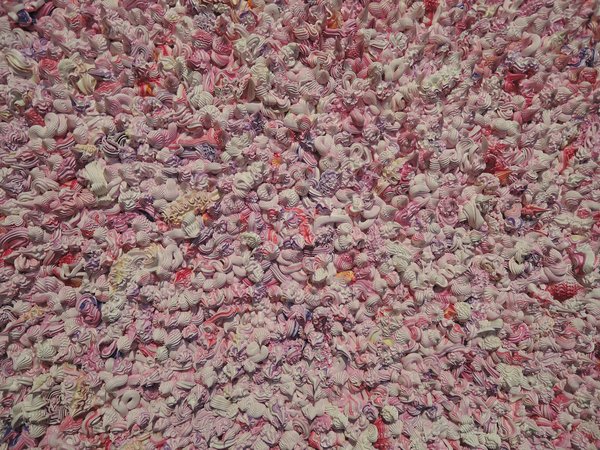 "Xu Zhen is the commissioned artist and you see the pattern of this painting all over the fair, since it's used in all the Armory Show's public materials. The artist has a big global vision, looking at different cultures and how Ancient history and current history connect across time. And, you know, he did the fake Middle Eastern show. If you look closely, the peaks of the paint look like the rooftops of Middle Eastern mosques. Maybe that's just my interpretation, but it's interesting that he can layer so much meaning into this beautiful icing- or cream-like surface."
LI SHURUI at Aike Dellarco

"Li Shurui is a really interesting painter. She does optical illusions, which was also a trend in America in the 1960s and '70s. She's been collected by a lot of big collectors."