The artist Marianne Vitale is having a breakout spring, with a massive sculptural installation in the Frieze Art Fair's Frieze Projects section—an excerpt of an old tobacco barn she sourced from upstate New York, bringing an emblem of rusticity and the frontier to the blue-chip proceedings—paired with a new show at Zach Feuer Gallery, "Diamond Crossing," that places railroad tracks in a crisscrossing pattern throuhout the space. Prior to the debut of these shows, we stopped by her spacious Long Island City studio for a view of her work in progress, and a glimpse of her raw and aggessive artistic process.
Click here to read our interview with Marianne Vitale.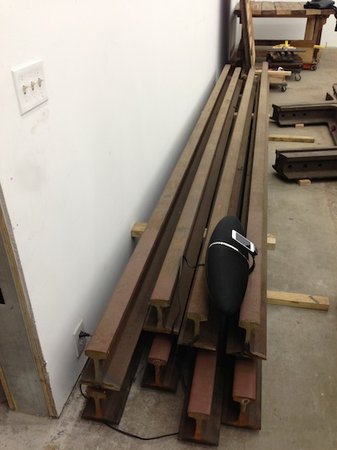 Railroad tracks from Vitale's new Zach Feuer show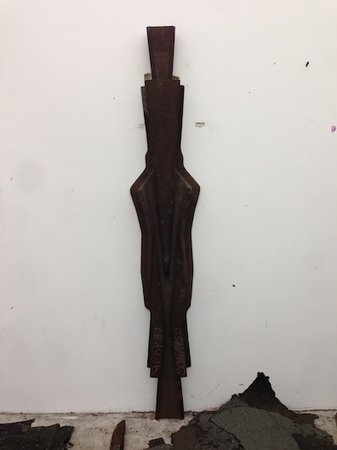 Another new sculpture in process relating to the "Diamond Crossing" show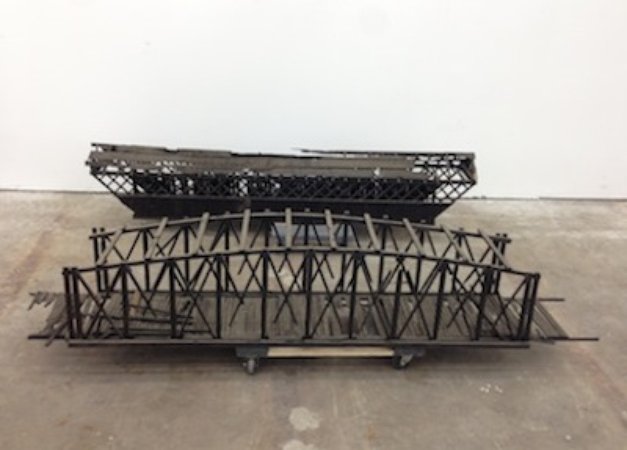 A miniature version of the full-sized sculptures of torched covered bridges from Vitale's Burned Bridges series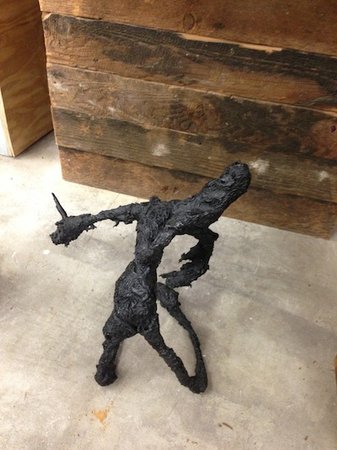 A cast-bronze demon from one of Vitale's earlier sci-fi-inspired series.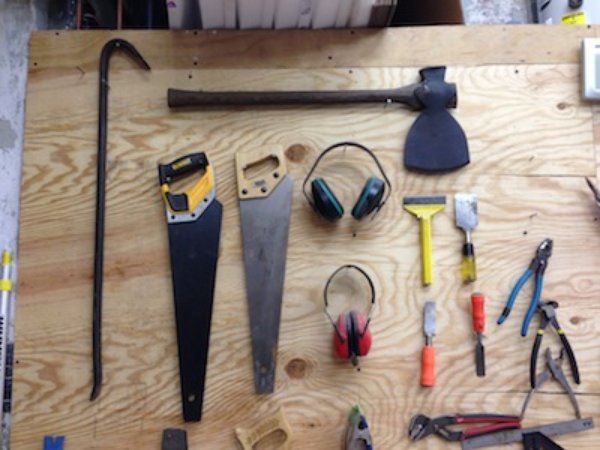 The rude tools of the trade.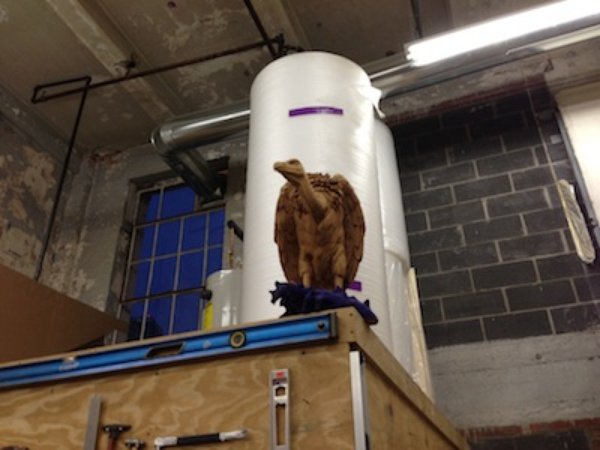 A buzzard, feared symbol of the Western frontier, watches over the proceedings.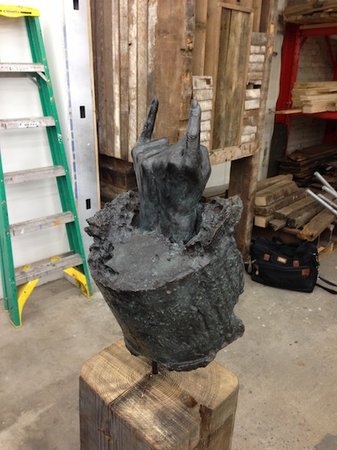 From a new series in progress, a sculpture cast from the artist doing a "too-much-Satan-for-one-hand" heavy-metal salute.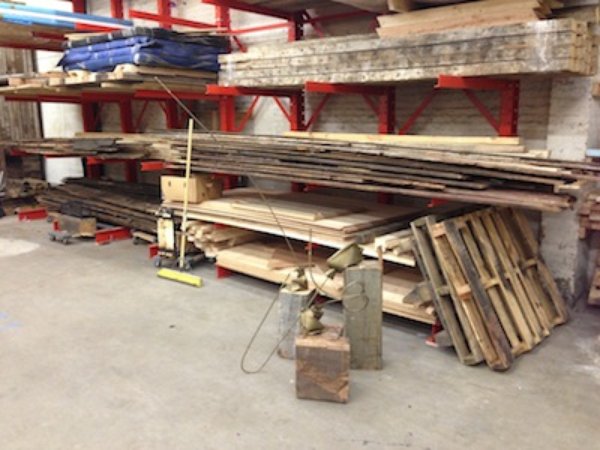 More raw material, with a trio of Douche Bag sculptures in the foreground—bronze casts of the unfairly maligned hygienic device.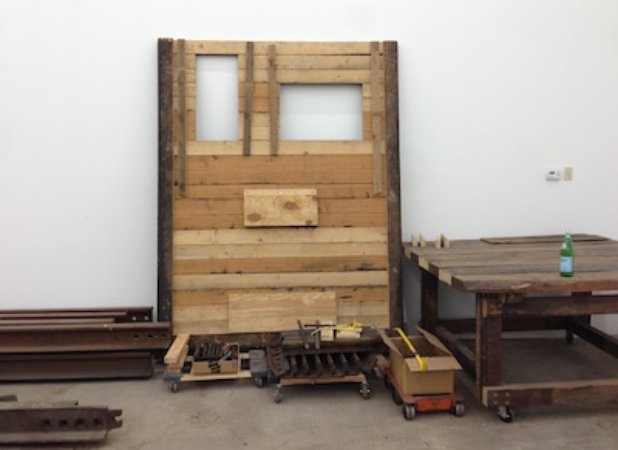 One of the artist's much-in-demand wall pieces—combining the forms of painting, sculpture, and, yes, a barn door—in progress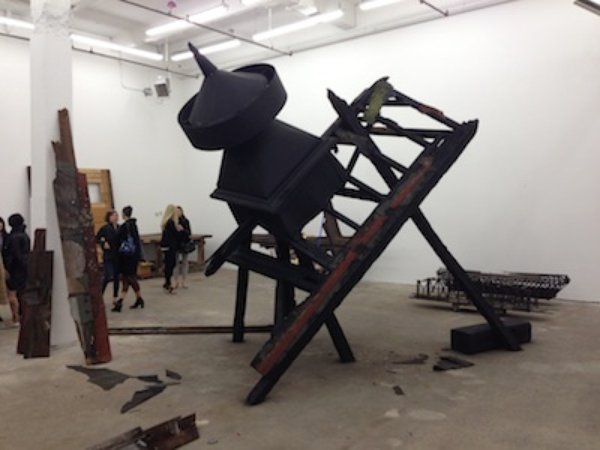 A partial view of Vitale's Frieze Projects sculpture as she was adding the finishing touches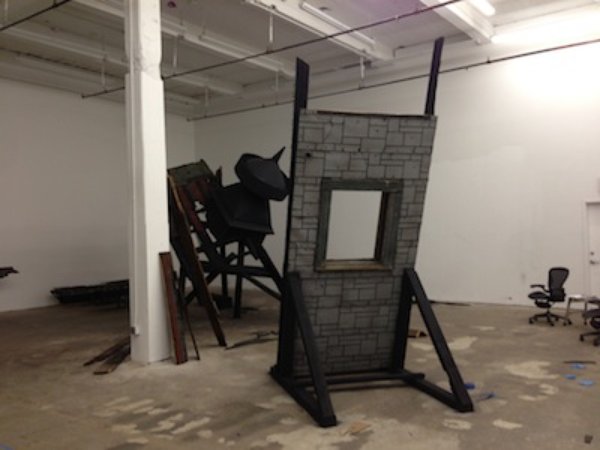 Another view of the Frieze Projects piece in the studio.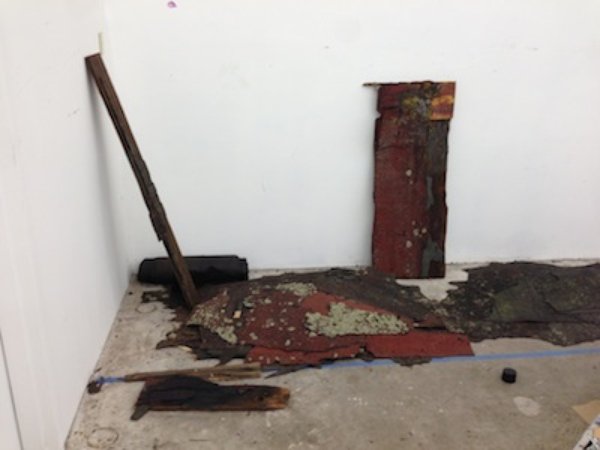 Old shingles pried from the tobacco barn lie in a corner.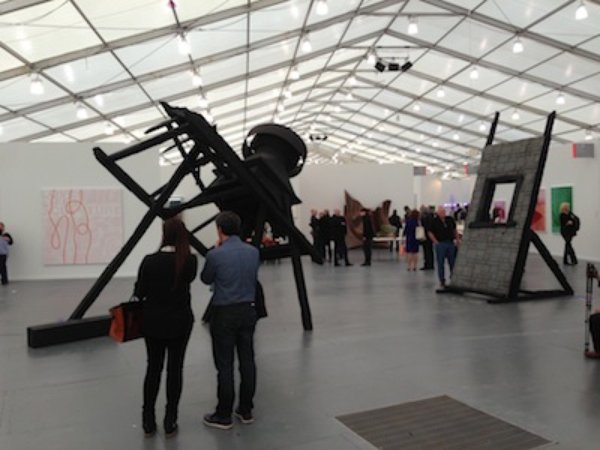 Marianne Vitale's sculpture as installed at the Frieze Art Fair