In a region dominated by brutal battlegrounds, the messy fallout of the Arab Spring, and negative media stereotypes, the Gulf stands apart, a sandy bubble seemingly unaffected by much of the geopolitical turmoil going on around it. Indeed, the Gulf in general is often singled out for the blinginess of its mall culture and, in recent years, its ambitious investment into such headline-grabbing arts projects as Abu Dhabi's Saadiyat Island and the ever-expanding Qatar Museums Authority. It is not uncommon for coverage of events like Art Dubai to include a smattering of the "super" buzzwords: superrich, supercars and superyachts (sometimes all in the same breath). But while the Gulf's art scene is still perennially characterized—somewhat condescendingly—as "burgeoning," or "nascent," it is in fact already home to some two dozen contemporary galleries, two international art fairs, and a fast-expanding grassroots arts scene.
This is where Alserkal Avenue, a creative hub in Dubai, comes into the picture. The brainchild of Emirati entrepreneur Abdelmonem Bin Eisa Alserkal (a scion of the family that founded the expansive Alserkal Group, which encompasses real estate, tourism, and cultural initiatives), this sweeping warehouse complex sits within the dusty confines of Dubai's Al-Quoz area, an industrial zone that flanks the city's main highway.
Lured by cheaper rent and large spaces, galleries such as Total Arts Gallery and the Third Line— the latter now a staple on the global art-fair circuit—set up shop in Al-Quoz in the mid-to-late 2000s. Then, in 2007, Alserkal Avenue opened and quickly became one of the city's main gallery hubs (the other being the office park known as the Dubai International Financial District). Where the DIFC is slick and architecturally impressive (it's where Christie's has its offices and Sotheby's holds its previews), Alserkal's amalgam of warehouses and industrial spaces feels a bit like New York's SoHo. (It isn't actually an "Avenue," but several streets wind through the enclosed space).
This November, Alserkal will officially inaugurate an ambitious $14 million expansion, doubling its space to welcome four new galleries to join the twelve that already call it home in addition to other creative businesses, community workspaces, and an ambitious residency program. (There's also an ongoing roster of local and international projects, film screenings, talks, and other events.) "By encouraging art-making that is collaborative, participatory, and ephemeral," Abdelmonem Alserkal explains, "Alserkal Avenue looks to further strengthen the art ecosystem by ensuring artists have opportunities to make work not easily supported by the regional market." In light of this, the new expansion will also include live-in artists' studio spaces.
So what does the future of Dubai's art scene look like? Here is a breakdown of the cultural components that make up Alserkal Avenue.
GALLERIES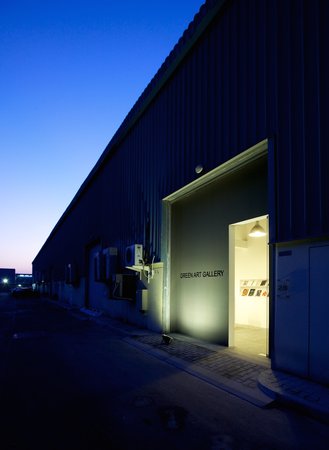 The Green Art Gallery

The heart and soul of Alserkal Avenue is its collection of galleries. Early on it welcomed Ayyam Gallery, which has one of the largest exhibition spaces in the Avenue (as well as branches in the DIFC, London, and Beirut) and has long showcased the best of Syrian contemporary art alongside other major Middle Eastern names. Green Art Gallery, one of Dubai's most venerable contemporary salesrooms at two decades old, relocated a few years back from its original space in the city's Jumeirah district; in doing so, it effectively recalibrated its program as well to encompass younger, emerging artists as well as a multigenerational roster that spans the Middle East, North Africa, Turkey, and even South Asia. Other galleries of note include Lawrie Shabibi, which represents artists such as Wafaa Bilal, Nadia Kaabi-Linke, Adel Abidin, Nabil Nahas, and Nathaniel Rackowe.
Representing a Western-inflected roster, Carbon 12 features such artists as Andre Butzer, James Clar, Sara Rahbar, and Michael Sailstorfer. Other galleries include Satellite,Grey Noise, Mojo Gallery, and Isabelle van den Eynde, which showcases many of the region's most experimental Iranian artists, including Rokni and Ramin Haerizadeh, Hesam Rahmanian, and Bita Fayyazi alongside the likes of Idris Khan and Hassan Sharif, the forefather of UAE contemporary art.
Added to this commercial mix is also the Salsali Private Museum, founded by Iranian businessman and art patron Ramin Salsali to showcase his collection and to host large-scale exhibitions—a valuable service considering the absence in Dubai of a contemporary art museum.
THE HOMEGROWN PROGRAM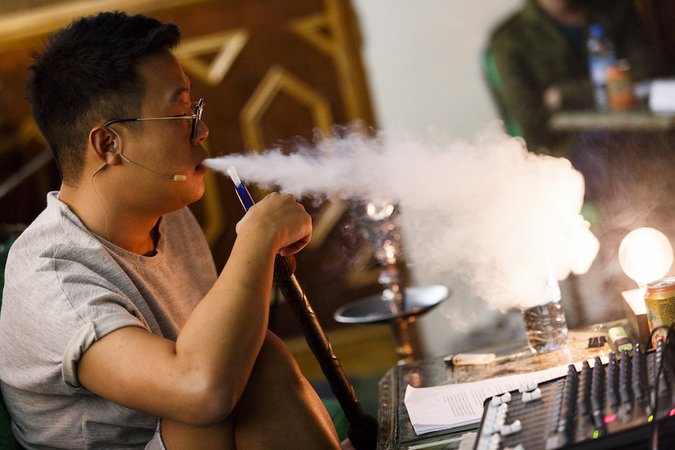 Lantian Xie's performance Turn the Cold Weather Into Sun and Fun

In March, Alserkal Avenue announced a new "homegrown program" dedicated to creating and supporting local and international projects and residencies. Under the guidance of an international programming committee featuring such art luminaries as Aaron Cezar of the Delfina Foundation and Nadia and Rajeeb Samdani of the Samdani Art Foundation, it was created to support the production of performance, public art, and social practices.
Open to artists living and working within the MENASA region, it seeks out projects that are "collaborative, participatory, and ephemeral,"explains Tairone Bastien, Alserkal Avenue's programing director. "The homegrown program will provide artists with additional platforms for engagement—from special commissions and exhibitions to future artist studios and residencies."
To date, the program has produced a series of site-specific installations during Art Dubai as well as the Safina Radio Project, which saw a boat take to the canals of Venice during the opening week of the Biennale in May to host a series of artist and curator talks that were then turned into podcasts. It has also teamed up with the Delfina Foundation for Turn the Cold Weather Into Sun and Fun by artist Lantian Xie, held as part of London's Shubbak Festival in July.
Blurring the lines between performance art and artist talk—and mixing references to David Lean's Lawrence of Arabia with in-jokes like the particular music that UAE late-night fast-food delivery places play when you're on hold—Xie read out various texts while puffing on a hookah pipe, presenting Dubai as a sort of Wonderland (or in this case, a "Dubailand") for the untethered expat progeny who dwell there. Refreshingly, he managed to sidestep the subjects of war, female oppression, and violence that have come to characterize so much celebrated art from the region to present something slightly run down, old school, and actually entertaining.
URBAN MARKET & FESTIVALS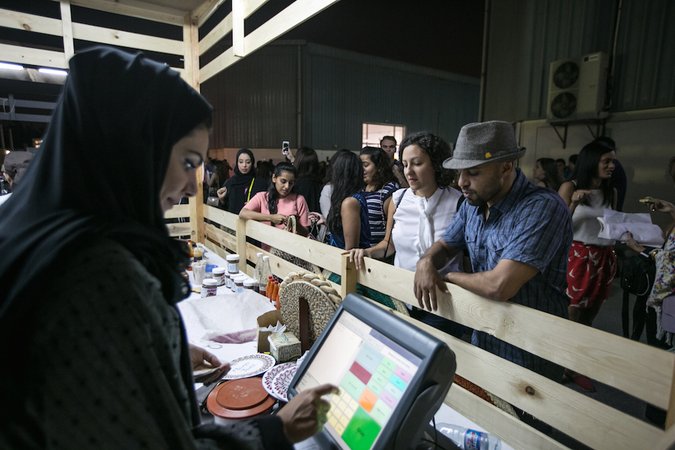 A scene from the Urban Market

Supplementing the complex's gallery programming, a wide range of events also take place in the space. These include the Quoz Arts Festival, an all-day celebration featuring exhibition openings, guided tours, and talks at resident galleries as well as pop-up spaces, musical performances, and shopping. There is also Galleries Night, during which the Avenue's art venues collaborate to hold their private views at the same time (the next will be held on September 14).
Although it's an art hub first and foremost, Alserkal is also home to a host of other entities; last year saw the launch of the Urban Market, a boisterous event with market stalls, food, interactive performances, DJ sessions, and gallery events. The Avenue's A4 Space, meanwhile, provides a communal environment and hub in which both Alserkal Avenue's team and other creatives can meet to exchange ideas and work.
EXPANSION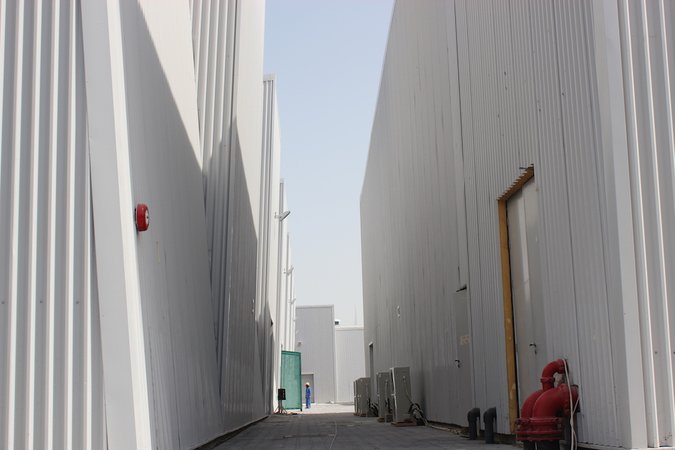 A view of Alserkal Avenue currently
This November Alserkal will officially inaugurate its expansion, adding 76,200 square meters to effectively double its size. The additions include a 3,353-square-meter events center, new spaces for rent, and an outdoor courtyard known as the Yard that's designed to host artist performances, talks, and campus-style meetings.
Newcomers include New York's Leila Heller Gallery, which will open a branch in Alserkal with a program of contemporary Western and Middle Eastern artists, and Stephane Custot Gallery, which is opening with an exhibition of works by Marc Quinn; a community black-box theater, the Junction, will move in too. Others are joining the fold, such as existing community arts space thejamjar. Meanwhile, the neighborhood veteran Third Line is moving from its existing space across the street into a new one within the Avenue.
Alserkal mixes local and global artists—and new and older art—with a DIY entrepreneurial spirit. Its manifold programs and personalities point a way forward for Gulf art, dismantling clichés about the region's art scene while burrowing deep to form local roots.