We know no one wants to hear this, but summer is already halfway over. And while mid-July brings severe anxiety to some, other optimists see it as an opportunity to still take that much needed summer vacation. A simple Google search will reveal 2018's most popular summer destinations. We've done our research, and because we know how much you love art, we've compiled a list of summer destinations with the hottest art scenes. Pack your bags; it's time to go.
CAPE TOWN, SOUTH AFRICA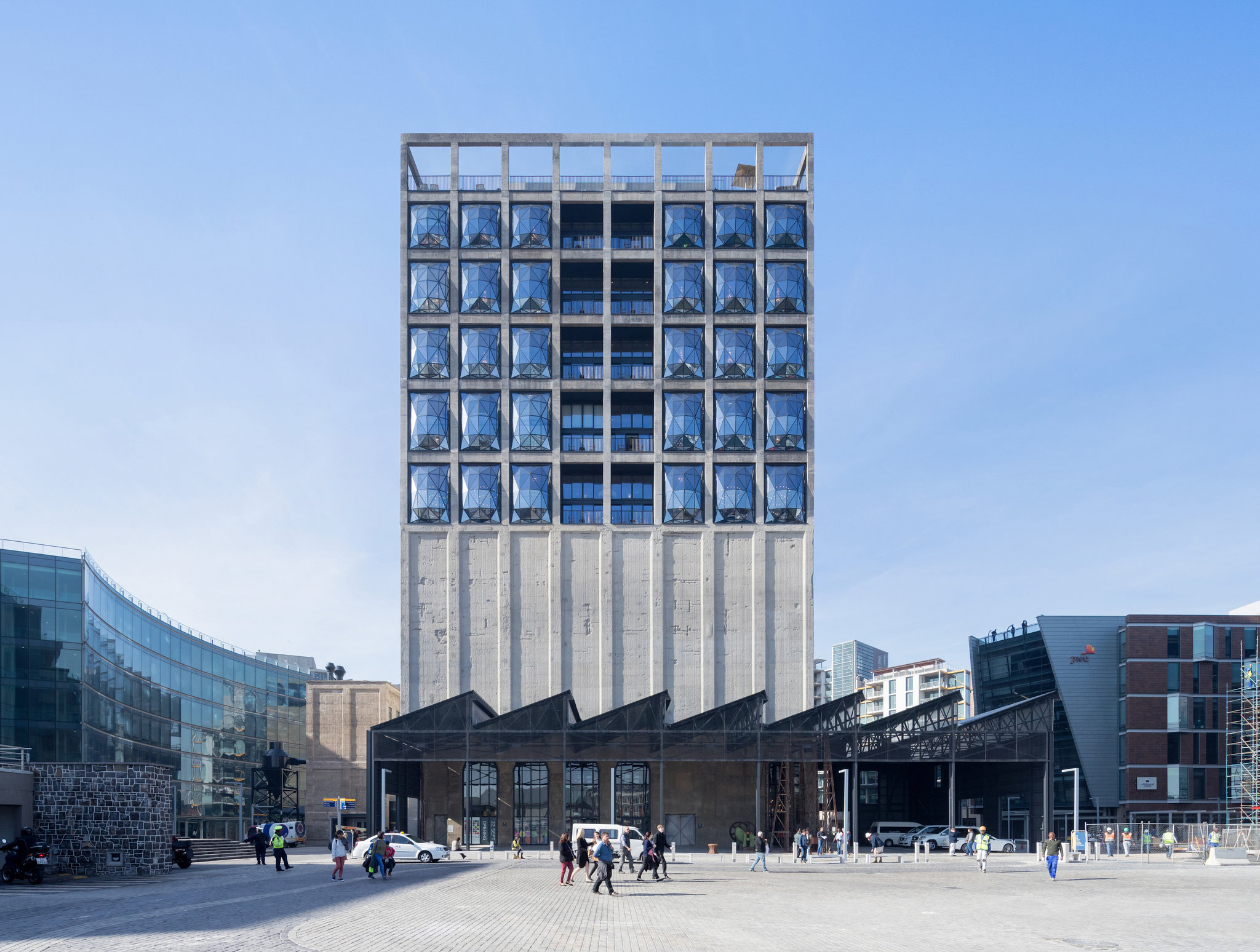 The front view of the Zeitz Museum of Contemporary Art. Image via The New York Times.
Located on South Africa's southwest coast, Cape Town has been a popular tourist destination for years—and according to global luxury travel network Virtuoso, it's still trending. Although the city's been repeatedly praised for its arts and culinary scene, the Zeitz Musuem of Contemporary Art Africa (Zeitz MoCAA) opened this past September, and it's likely to attract visitors to Cape Town like the Guggenheim boosted tourism in Bilbao, Spain. Zeitz MoCAA houses the largest private collection of contemporary art from Africa and it's Diaspora (owned by Jochen Zeitz, former CEO of Puma). The grandiose museum comprises 100 galleries scattered over nine floors, with a boutique hotel at the top.
ABU DHABI, UNITED ARAB EMIRATES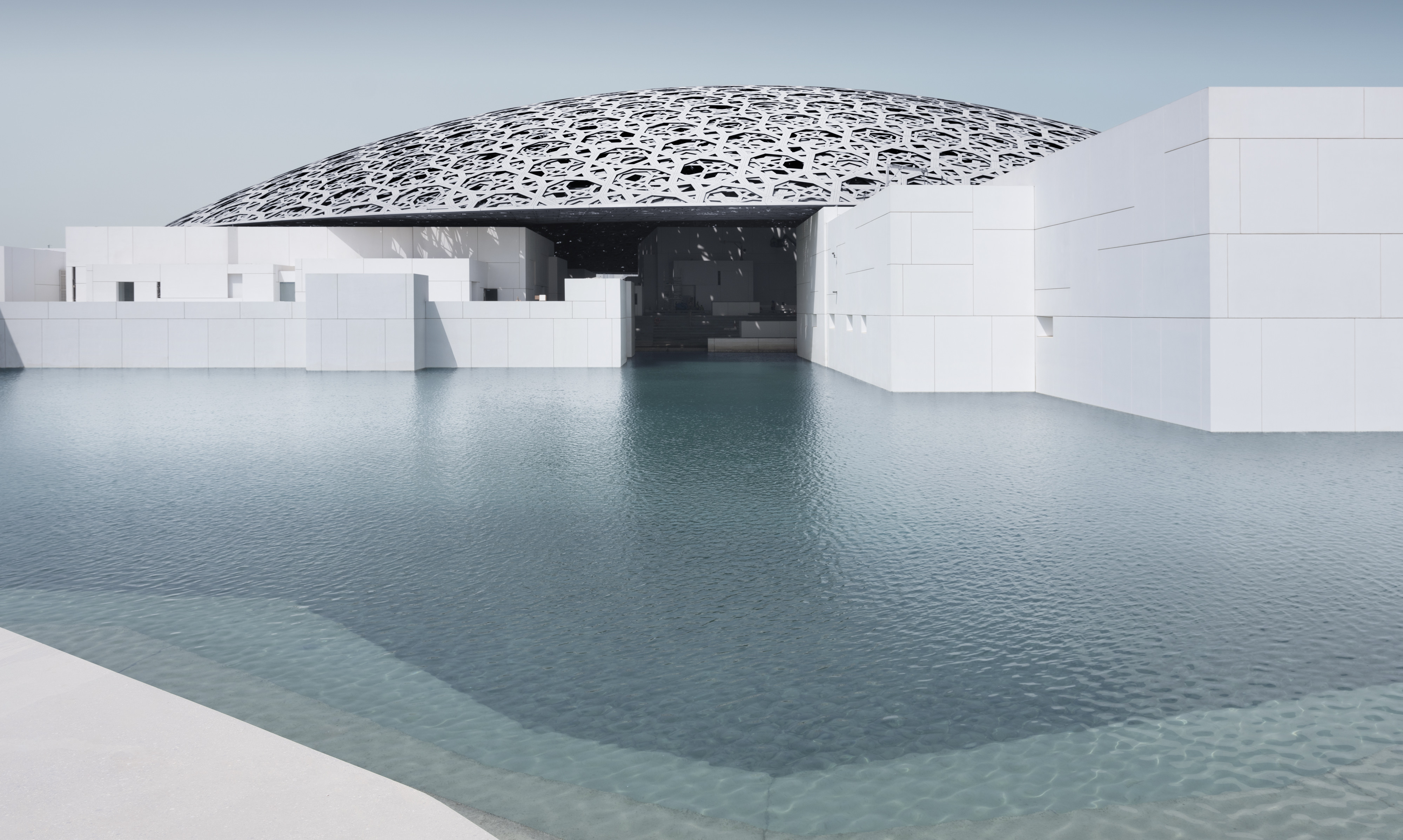 The Louvre Abu Dhabi. Image via CNN.
Speaking of new lavish museums—after 10 years in the making, the Louvre in Abu Dhabi officially opened to the public on November 11th, 2017. Designed by French architect Jean Nouvel, the museum houses hundreds of works from all over the world and across time periods. The large-scale project was no doubt extremely expensive, and the government of Abu Dhabi signed a $525 million agreement with the Louvre Museum in Paris just to use the "Louvre" name for 30 years. With stunning pools surrounding the architectural beauty, we'd love to see Jay-Z and Beyoncé go "Apeshit" in this Louvre next! Along with the Louvre Abu Dhabi, several stylish galleries and a recurring international art fair (Abu Dhabi Art), makes this top vacation destination an art lover's dream.
SANTA FE, NEW MEXICO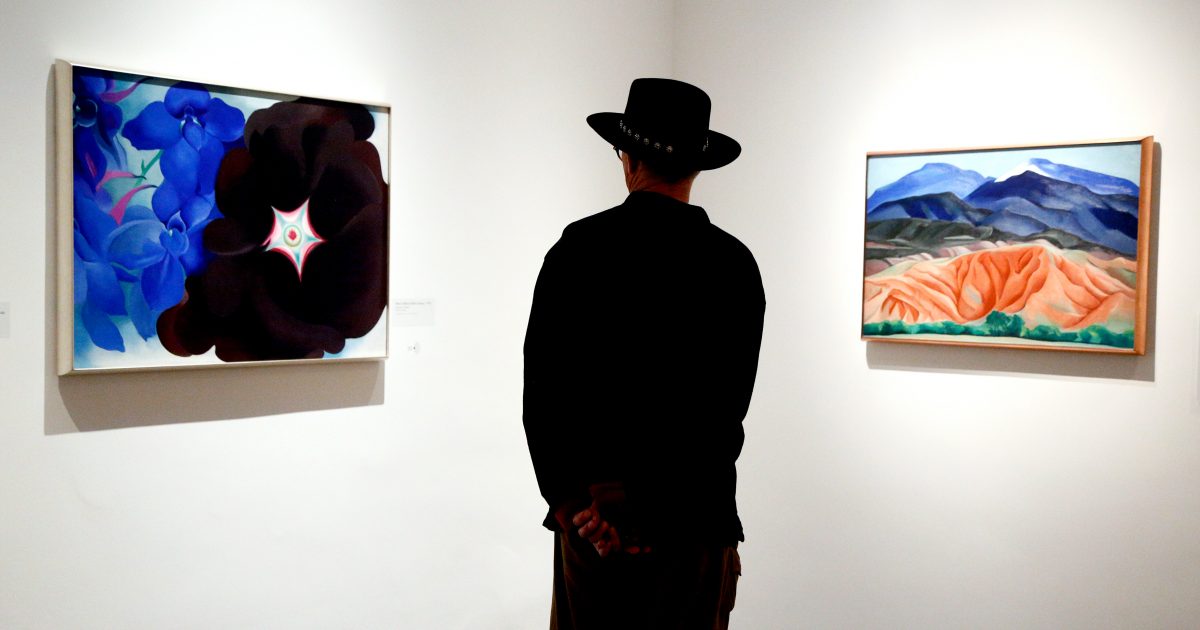 Image via The Georgia O'Keeffe Museum.
In 2017, Condé Nast Traveler ranked Santa Fe as one of the best cities internationally for "soaking in culture and finding inspiration in the arts." The city certainly inspired the great American artist Georgia O'Keeffe, who made a name for herself painting the New Mexico landscape. O'Keeffe moved to Santa Fe in 1984 and the Georgia O'Keeffe Museum opened in 1997. The museum honors the artist's achievements and legacy, housing more than 3,000 of her drawings and paintings—the largest permanent collection of O'Keeffe's work in the world. While you're joining everyone and their mother in Santa Fe this summer (seriously, everyone's vacationing there!) make sure you swing by the Georgia O'Keeffe museum to see this iconic artist's sweeping repertoire that includes so much more than vagina-esque flowers.
MOSCOW, RUSSIA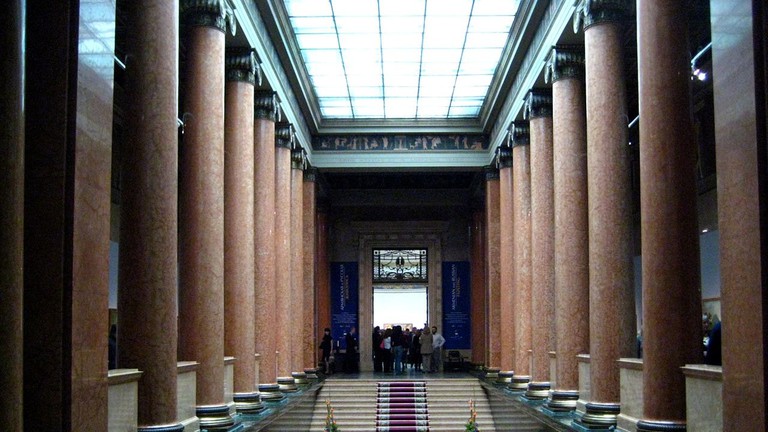 Pushkin State Museum of Fine Arts. Image via The Culture Trip.
It's no surprise that Moscow is a hot destination this summer with Russia hosting the 2018 FIFA World Cup. If you're a soccer fan and art lover (a few do exist) be sure to stop by the Pushkin State Museum of Fine Arts. It's the largest foreign art museum in Moscow, and its main building includes works by Renaissance masters like Botticelli, Tiepolo, and Rembrandt. There's also an adjacent gallery of European & American art housing Impressionist and post-Impressionist paintings. If you want to check out some old-school Russian art, visit the Tretyakov Gallery—it's home to one of the largest collections of Russian art in the world.
HELSINKI, FINLAND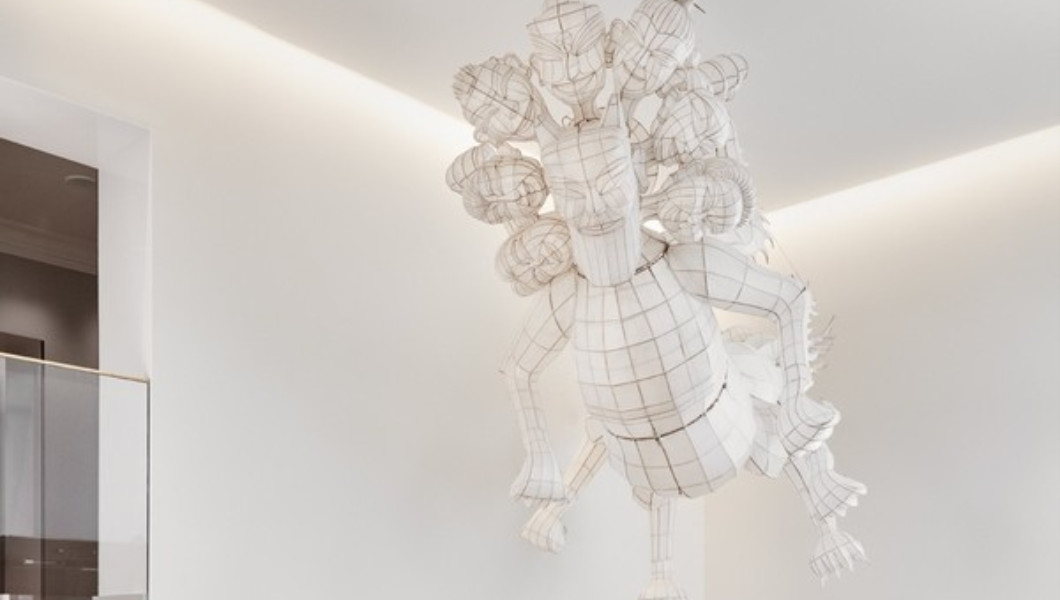 Ai Weiwei's Tianwu in Hotel St. George. Image via Destinations of the World News.
The FIFA World Cup also contributed to Helsinki being a top destination this summer (Oneworld member FinnAir offered free Helsinki stopovers if you were enroute to St. Petersburg). This capital city also happens to be artsy AF. Between turning their metro stations into art exhibitions in the spring of 2018 (banner ads were replaced with art provided by citizens) and the new Amos Rex underground art museum opening in August, Helsinki definitely gives art junkies their fix. You can even stay at the city's new Hotel St. George, which houses an impressive art collection of over 300 pieces, including a sculpture by Chinese artist Ai Weiwei.
MIAMI, FLORIDA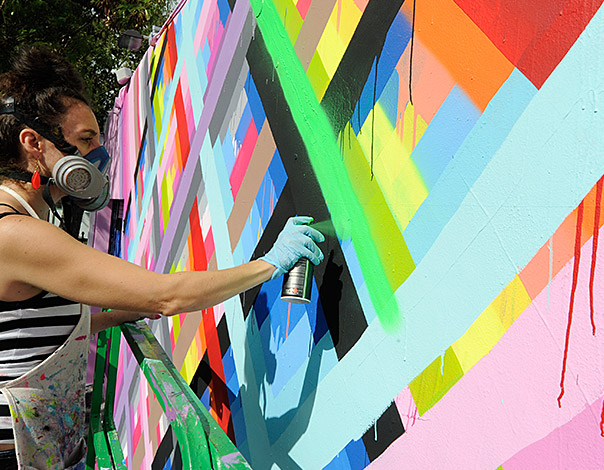 Artist Maya Hayuk. Image via The Wynwood Walls.
We couldn't tell you why everyone's going to Miami this summer (it's so damn hot), but for some reason it's on Google's list of top trending destinations for summer 2018. Miami has quickly become a major scene in the art world—it's pretty much been an annual stop for collectors since Art Basel Miami debuted in 2002. The Design District attraction at the Institute of Contemporary Art opened in December, and features a sculpture garden. If the endless galleries you can peruse throughout the city overwhelm you (Dorsch Gallery, Bakehouse Art Complex, David Castillo Gallery, Rubell Family Collection, Locust Projects to name a few), check out The Wynwood Walls: 80,000 square feet of vivid street art by 50 artists representing more than 16 countries.
SHANGHAI, CHINA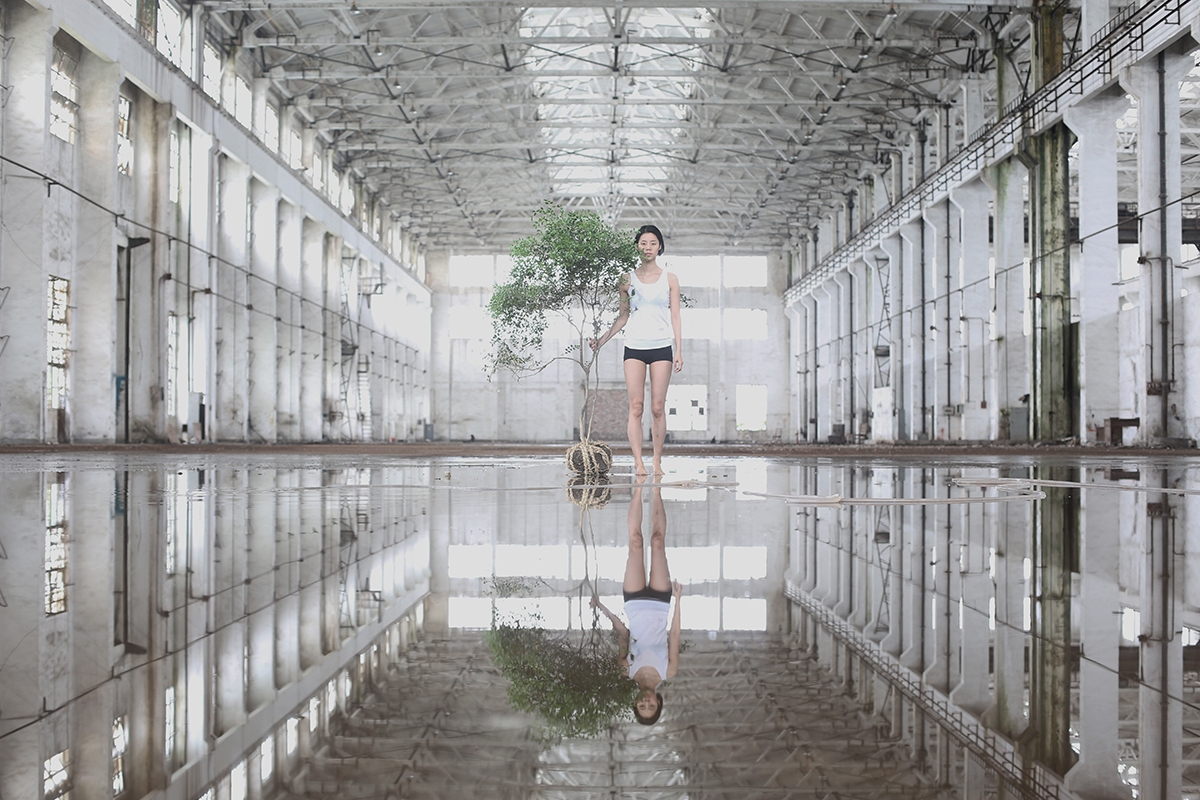 West Bund Art Center. Image via Randian.
Shanghai, China's economic boom began in the 1990s, and it's now one of the richest cities in the world. Immense wealth brings top-notch culture and culinary attractions, and Shanghai truly seems to have it all. Regarding Shanghai's art scene, within the past few years, large-scale art museums have opened up on both western and eastern sides of the city—predominantly, the Yuz Museum, Long Museum, Fosun Foundation, and Modern Art Museum. Along with the West Bund Art Center which hosts the annual fair West Bund Art & Design, The Oil Tank Art Center on the West Bund riverfront is ready to open soon. For this space, the city transformed deserted oil tanks into an extensive arts complex, complete with a gallery, education center, and parks. The city's rapid growth shows no signs of slowing down soon, and upcoming museums to lookout for include Pearl Art Museum, HOW Art Museum, and the Silo of 80,000 Tons (the museum gets it's name from being literally an 80,000 ton silo—formerly the largest in all of Asia).
THE BERKSHIRES, MASSACHUSETTS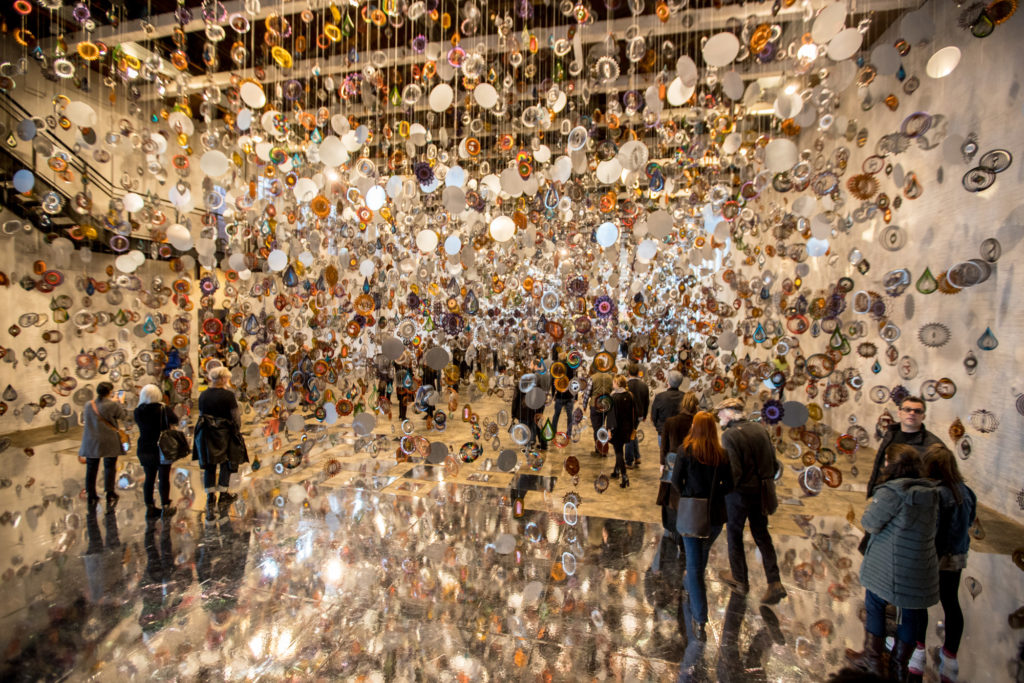 Nick Cave's 2017 MASS MoCA installation. Image via Artnews.
In the mountains of Massachusetts, a cluster of quaint rural towns makes up The Berkshires. This region has attracted summer tourists for a long time due to its beautiful landscape, farm-to-table culinary scene, it's renowned annual festivals at Lenox's Tanglewood Music Center, and it's proximity to New York City (it's a two-and-a-half-hour drive from the upper west side). Also, since the opening of the Massachusetts Museum of Contemporary Art (MASS MoCA) in 1999, it's become a popular art destination. The museum is housed in an old textile mill in North Adams that dates back to the 1800s. Last summer, they expanded in a major way (by over 130,000 square feet) and are now the largest contemporary art space in the country, and they host long-term installations by artists like James Turrell, Louise Bourgeois, and Jenny Holzer. North Adams has two new museums in the works: the Global Contemporary Art Museum which will commission site-specific pieces, and the Extreme Model Railroad & Contemporary Architecture Museum which will showcase works by Frank Gehry and Zaha Hadid.
MORNINGTON PENINSULA, AUSTRALIA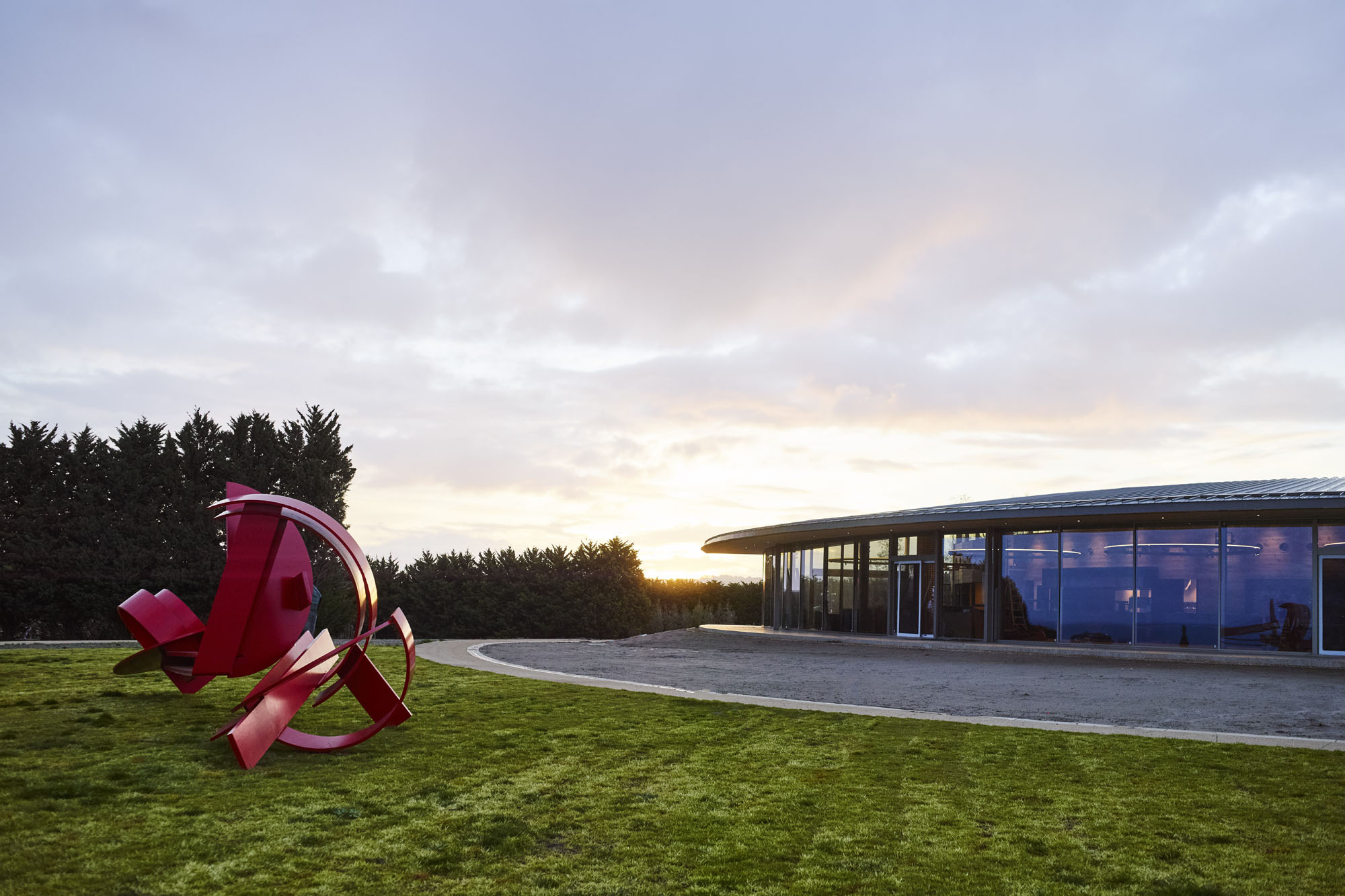 Point Leo Estate. Image via Underground News.
While the Mornington Peninsula is well known to local Melbournian's (it's about an hour drive from Melbourne), foreigners don't seem to have it on their list when they visit Australia. However, the destination has gained more international buzz this year with the launch of Jackalope, a luxurious boutique hotel filled with artworks by artists like Rick Owens, Rolf Sachs, and Emily Floyd. Another new attraction putting the peninsula on the map is Point Leo Estate. The 330-acre idyllic winery is also a fine-dining restaurant and sculpture park, with more than 50 works by Australian and international artists like George Rickey and Inge King. When traveling to Melbourne, Australia, don't forget to carve out time for the Mornington Peninsula.
RELATED ARTICLES:
Art Road Trip! 10 Public Scultpures Worth Driving Cross-Country For
Destination: Bentonville, AR—An Art Lover's Guide
6 Stops to Make on a Summer Art Road Trip Out West