It's safe to say that, at 67, Paul McCarthy has been recognized well beyond his role as the art world's orphan sculptor of the abject. As you may have heard, the artist has just mounted exhibitions at both of New York's Hauser & Wirth galleries, installed outdoor sculptures at Frieze New York and the Hudson River Park, and, next month, plans to debut two more interpretations of his favorite German fairy tale, Snow White, in Chelsea and at the Park Avenue Armory. On a recent morning, McCarthy took some time out from this busy installation schedule to discuss his latest bodies of work.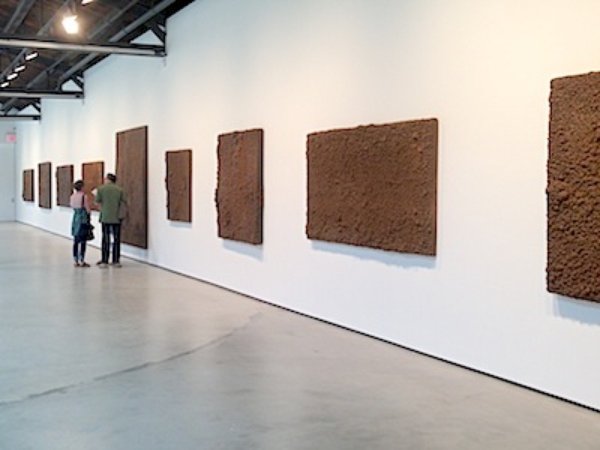 "I've always loved monochromes," said McCarthy of the nine lumpy brown canvases on view at Hauser & Wirth Chelsea. Of course, his versions offer a scatalogical spin on the classic color scheme, their textured surfaces formed from the foam "droppings" left behind during the construction of artificial trees. Those trees are now headed to the Park Avenue Armory for the installation White Snow, opening June 19.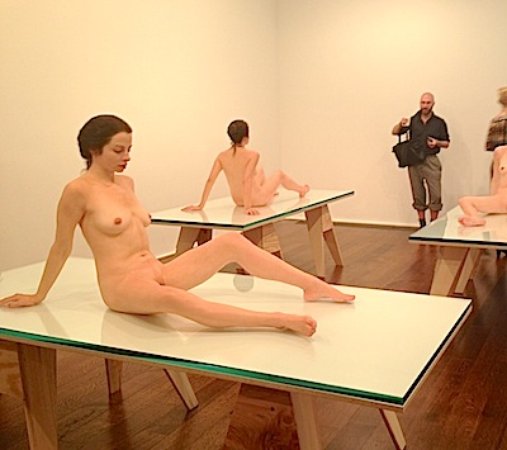 The four perfectly cast silicone nudes at the Upper East Side Hauser & Wirth exhibition are suffused with a little too much humanity to actually be beautiful. But beauty is rarely McCarthy's goal. Instead, the series is an exercise in representation, a test of what scientific expressions of the body can teach us about seeing. "What will happen to the human body in the next 50 years?" McCarthy wondered. "They can grow tissue now, within a period of time they'll grow a face. There is a layer of sculpting that's the growing of human tissue."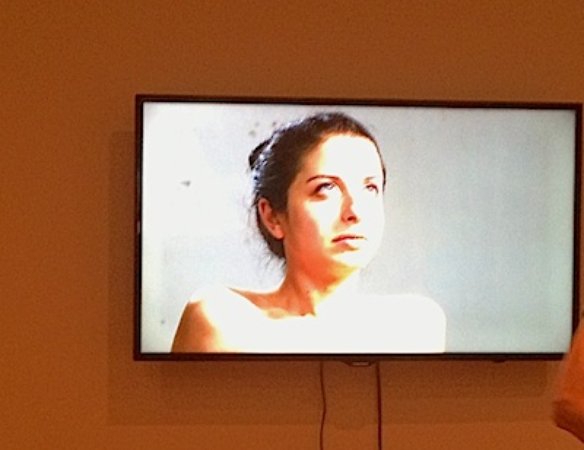 Upstairs, a four-channel video documents the molding process. McCarthy said he has waited to realize the "Life Cast" series for more than a decade, in part because he hadn't found the right model. "$10,000 will buy you anything. The world is full of people who would do it, but I was looking for someone who understood it," he said of model Elyse Poppers. "Same with finding the person to make it, you're not just looking for another fucking technician. You're going deeper. I'm not making a sex doll."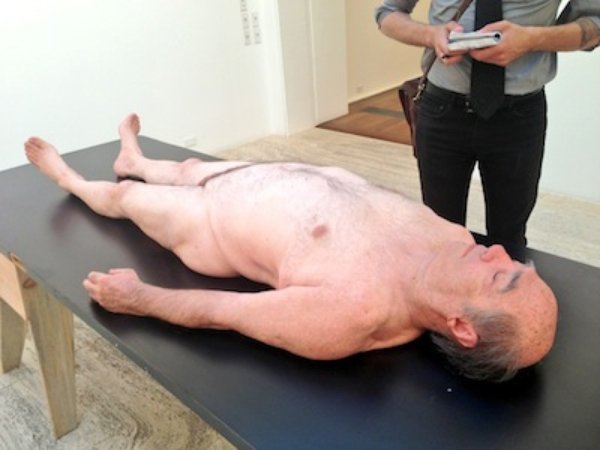 Slight variations to the female nudes' positions suggest movement—and reference McCarthy's longstanding interest in performance—but McCarthy arrests all signs of life in this deathly (and less hairy) version of himself, Horizontal (2013).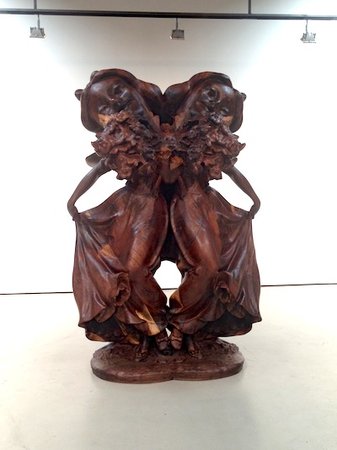 In the last two years, McCarthy has begun digitally mapping and carving monuments to Snow White out of massive blocks of black walnut. The process is an update on the bronze Snow White figurines he has made in the past, such as the outdoor sculpture Sisters, which has just arrived on West 17th Street and the Hudson River.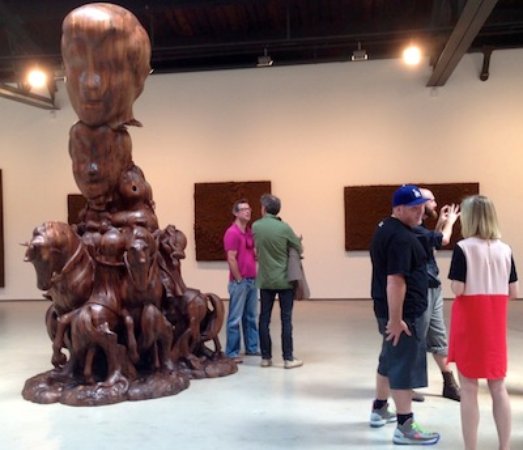 McCarthy has been collaborating with his son, Damon McCarthy, at right, for the past 10 years. The duo recently shot the video installation Rebel Dabble Babble, starring Popper and James Franco, which is set to open at Hauser & Wirth Chelsea on June 20. They have gone on to film around 350 hours of footage in the last month for the forthcoming White Snow installation at the Park Avenue Armory.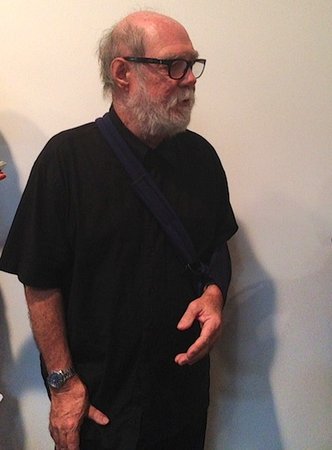 Find works by one of Paul McCarthy's latest collaborators, James Franco, at right.