Frieze kicked off in London last week, and despite political turmoil swirling around Britain, those inside the tents saw firm handshakes and business as usual. Overall, sales were on par with the previous, pre-Brexit years. Below we write about six artists whose works sold for large sums at Frieze, including sold-out shows, and sales well above the six figure mark.
ELIZABETH PEYTON
Colin, 2018
$3,000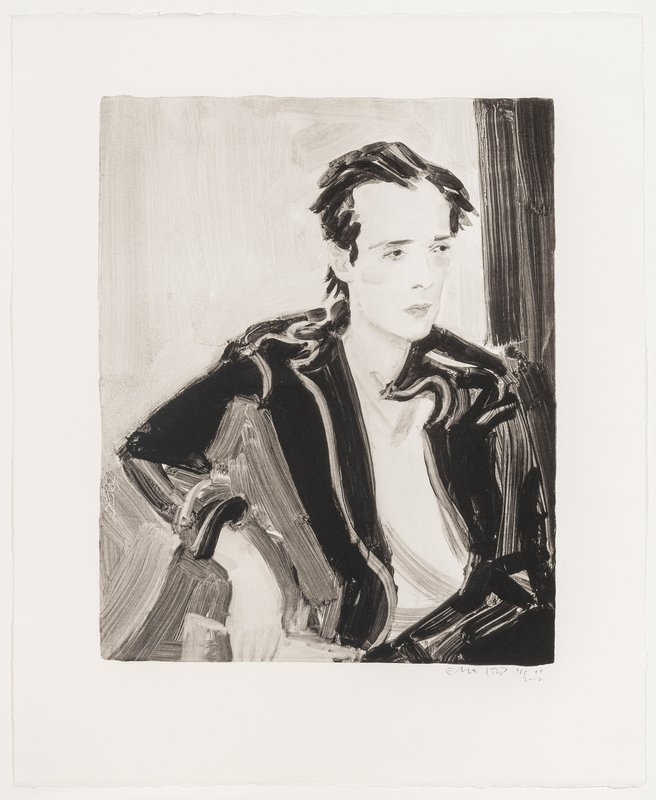 Galerie Thaddaeus Ropac had a good run this past week, reporting sales of over two dozen works before Wednesday, according to Artsy. Of these works, Elizabeth Peyton's Kiss (2019), sold for $575,000. The 54-year-old artist's exhibition "Are and Angels" opened October 3rd at London's National Portrait Gallery, and includes portraits of subjects ranging from Nirvana frontman Kurt Cobain, characters from the teen drama Twilight, and Napoleon. Here on Artspace is the opportunity to acquire a signed lithograph (with the small edition size of 30) depicting Colin de Land, the late New York art dealer who ran Vox Populi and later American Fine Arts, Co.
STERLING RUBY
Deep Orange, 2016
$3,500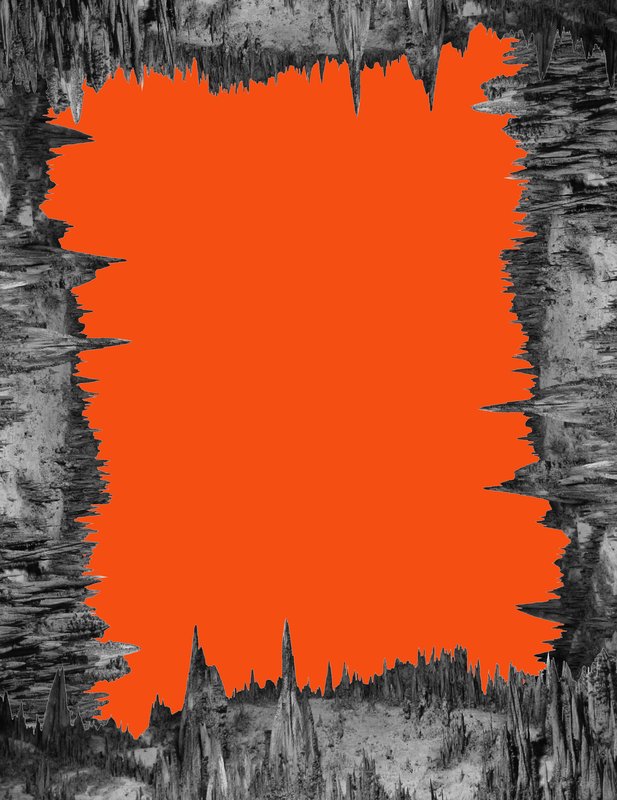 According to artnet News, Sterling Ruby's solo booth at Gagosian completely sold out—and each work was priced around $325,000 each. The artist, whose works often center around controversial social or political issues, has been making headlines as of late for his flirtatious courting of the fashion world. The artist debuted his own fashion label (S.R. Studio LA. CA.) at the prestigious menswear showcase Pitti Uomo in Florence this past June. But while he may be dividing his attention across disciplines, Ruby is clearly demanding competition for his works, which span glossy polyurethane sculptures, drawings, collages, richly glazed ceramics, graffiti-inspired spray paintings, and video.

BHARTI KHER
Grey not Black, not White, 2017
$1,500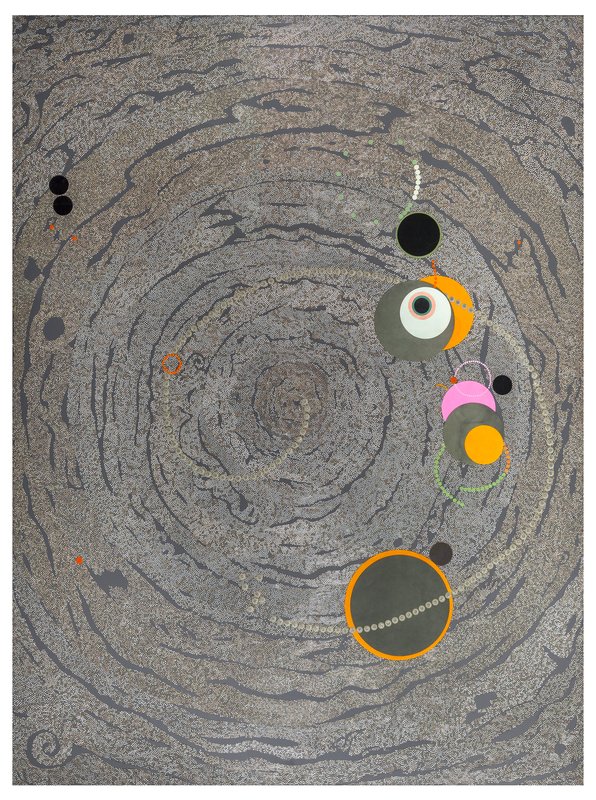 Following Bharti Kher's first solo exhibition at Hauser & Wirth Somerset, which opened September 27, the gallery sold her 2018 piece Algorithm for tectonic regroupings and divergent boundaries at Frieze for $132,000, according to artnet News. Kher's works layer references to "the mythological and scientific, secular and ritualistic, physical and psychological," according to Hauser & Wirth, and spans a variety of materials and mediums: sculpture, installation, paintings, and prints. Kher was one of 400 artists (from 54 countries and 500 years) featured in Phaidon's new book GreatWomenArtists, and is one of six artists that Artspace, with the support of Kering, worked with to develop a limited edition print to commemorate the momentous publication. Proceeds from the sale of this work will benefit Promundo, a global leader in advancing gender equality, preventing gender-based violence in partnership with men and boys. Collect the print (or the entire Great Women Artistsportfolio!) and support a great cause while you're at it.
RITA ACKERMANN
Fire By Days Mono A/II, 2011
$3,000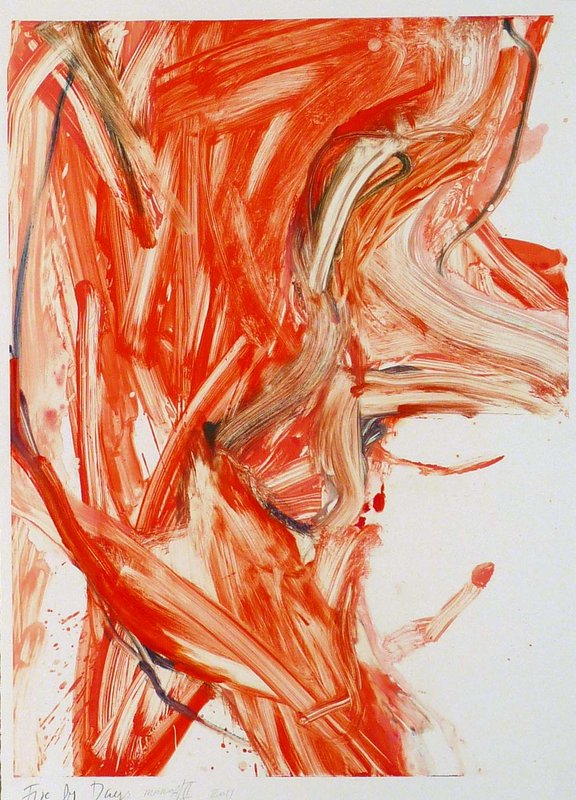 Another Hauser & Wirth artist, Rita Ackerman got her initial recognition as a '90s cool kid, hanging out with the likes of Harmony Korine, Chloë Sevigny, and Michael Stipe, becoming known as an indie artist who wasn't afraid to push buttons with sexually explicit or taboo content. Now, her work still exudes irreverence and attitude, but it's pushing all the right buttons when it comes to the art market, which his stronger than ever for the Hungarian-born artist. Her 2019 work Mama-MJ with Gypsy kids in Brazil sold at Frieze for $165,000. Here, browse a number of signed, unique, one-of-a-kind works for only $3,000 a pop. Don't hesitate to check out—once it's gone, it's gone.
PHILIP GUSTON
Scene, 1981
$6,000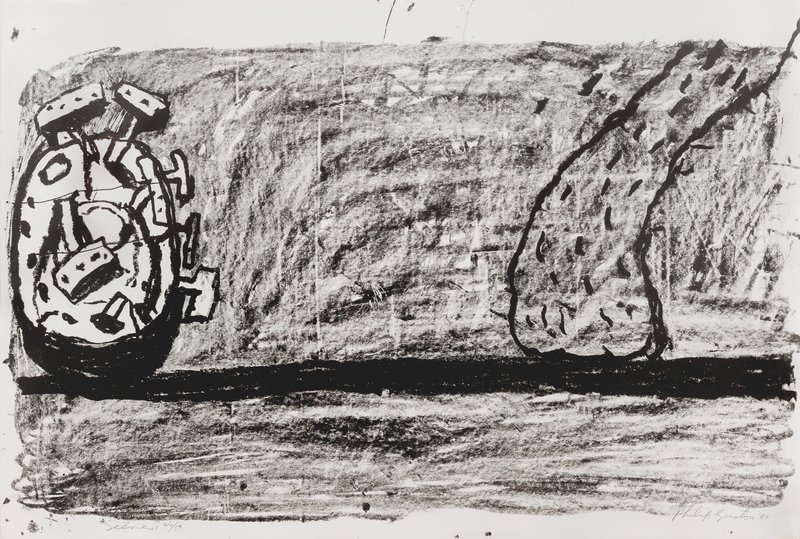 Always a favorite at whichever art fair, the work of Philip Guston will seemingly always be in high demand. Guston's paintings, drawings, and prints are unparalleled, honing their own cartoon-style realism, combining elements of gestural abstraction with a return to figuration. (Guston began his career as a social realist painter.) Hauser & Wirth, which took over representing the artist's estate in 2015, sold the 1979 painting Arm at Frieze in the range of $5 million, according to Artsy. Considering Guston's work can sell for upwards of $25 million at auction, a lithograph (in an edition of 50) for $6,000 is truly a steal.
GÜNTHER FÖRG
Untitled (from the Pi-Portfolio), 1995
$3,800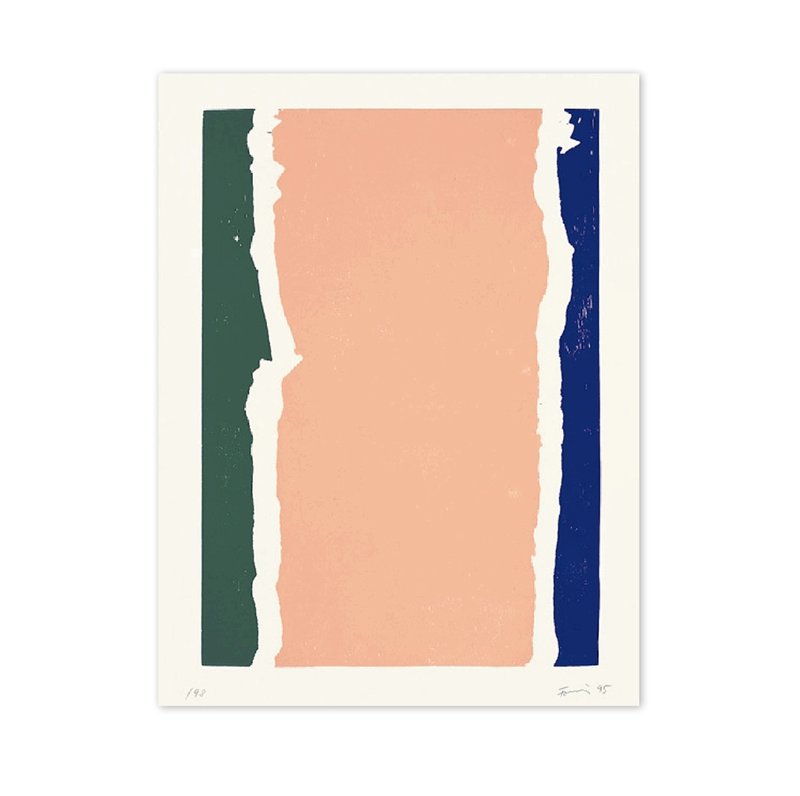 A contemporary of Martin Kippenberger and Albert Oehlen, the work of Günther Förg is a great choice for collectors looking for an abstract painter who has passed the test of history to prove his abstraction isn't just a flash in the pan (I'm looking at you, zombie formalism). Förg came of age in the postwar era in Germany, when Modernist aesthetics were tainted with the memory of fascism. His art, like theirs, is marked by an attempt to create a vital new iconography for the contemporary era while simultaneously reflecting on the horrors of the past. At Frieze, an untitled work from 2007 sold for $416,000, according to artnet News. It's hard not to like everything about this hand signed, numbered, and dated woodcut by the artist—especially its price: $3,800.
[frieze-related-module]
RELATED ARTICLES:
Investment Hack: Collect Hauser & Wirth Artists—Affordably
Gilliam, Richter, Schutz, & More: 8 Prints to Invest In
On View, Fall 2019: 7 Works by Blue-Chip Artists to Invest in This Month