Susan and Michael Hort don't miss out on an opportunity to expand their already-extensive holdings of works by exciting young artists, making New York's Armory Week a particularly convenient time for making new discoveries and catching up with old favorites. Between attending the fairs and hosting their own open-house exhibitions of their collection, the philanthropic pair found time to send us a few of their favorite works from the fair. If you're attending the Armory Show or Volta New York, keep an eye peeled for these exceptional pieces.
THE ARMORY SHOW

JANNIS VARELAS
James Fuentes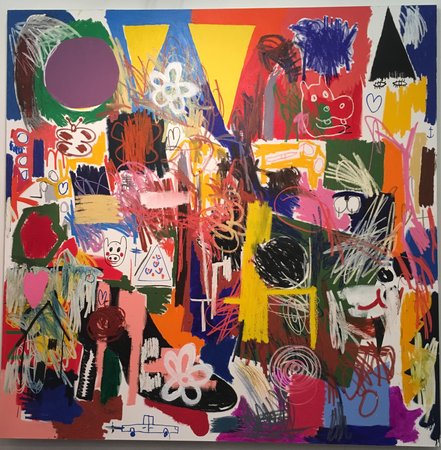 We first met Jannis a few years ago when he donated a piece to the Rema Hort Mann Foundation benefit auction. His paintings are big, bold, beautiful, and stronger than ever. They are also very personal and full of both obvious and less overt symbols.
CLAIRE TABOURET
Bugada & Cargnel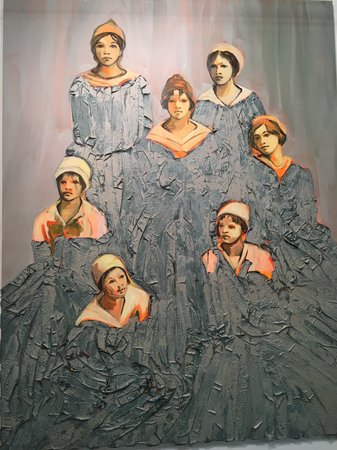 Claire Tabouret uses fabric collage on her paintings. The women seem stuck in the quagmire of their dresses. Perhaps Claire is trying to show that it is a man's world and these young girls are imprisoned by their gender. The pieces are very painterly and the fabric makes them very lush.
ANNIE LAPIN
Josh Lilley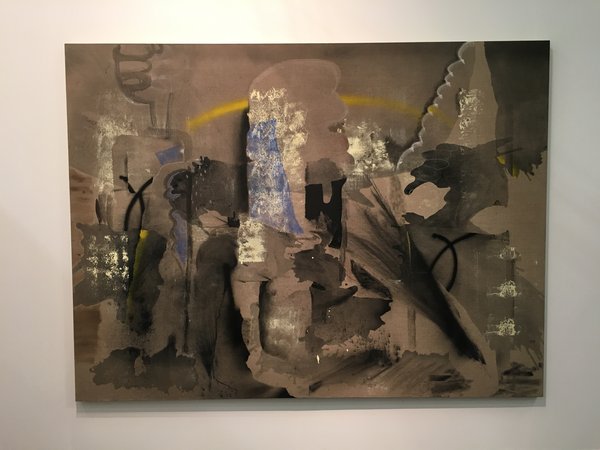 We have collected Annie Lapin for many years, but her beautiful new paintings are more serious and less romantic. It's hard to believe that she lives in Los Angeles.
MATTHIAS BITZER
Marianne Boesky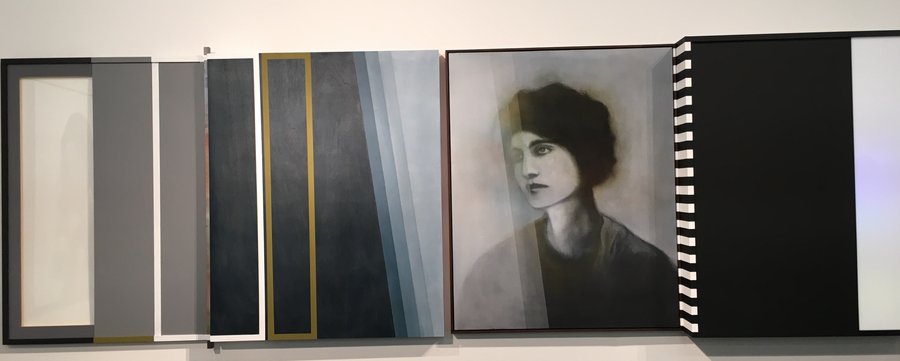 We walked into the art fair, and there it was. It was haunting, beautiful, and showed many examples of the artist's repertoire that meld together to make a beautiful piece. We collected him for many years and first discovered him in Paris.
VOLTA NEW YORK
WILLIAM BRADLEY
Galerie Kornfeld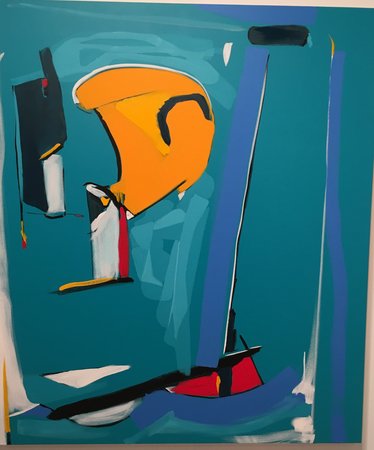 William Bradley makes colorful abstract paintings that we've collected and shown for many years since we discovered him in Volta Basel. His works are more colorful and painterly than when we first discovered him—William has developed his own signature. The paintings are beautiful and mysterious.
DAWIT ABEBE
Kristin Hjellegjerde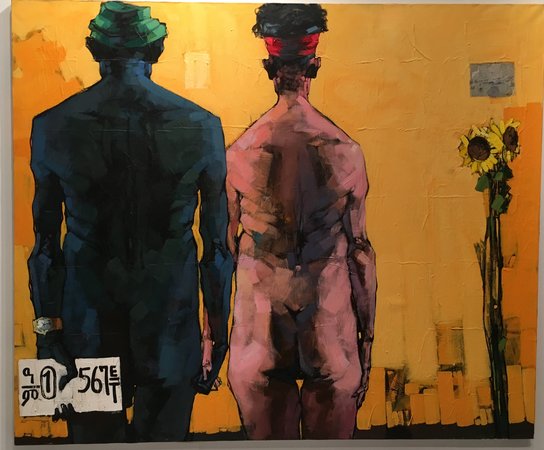 We first discovered Dawit Abebe at Kristin Hjellegjerde Gallery in London. He is an Ethiopian artist who shows the unimportance of the individual by painting the back of the figure, often with a license plate as well. The paintings are dramatic and beautifully rendered.