Michael and Susan Hort are among the most influential art collectors in New York. Between their ubiquitous presence at shows and fairs and their grant-giving (and cancer-fighting) charitable endeavor, the Rema Hort Mann Foundation, the pair has catalyzed the careers of many artists (especially those of emerging painters). Their approach to collecting, as detailed in our two-partinterview from earlier this year, centers around cultivating close relationships with artists and buying only what they love (often in bulk). Here, the Horts return to Artspace to give us their top picks (and pics) from this year's Basel fair week, including selections from Liste, Volta, and the big daddy of them all, Art Basel.
LISTE
CHADWICK RANTANEN at ESSEX STREET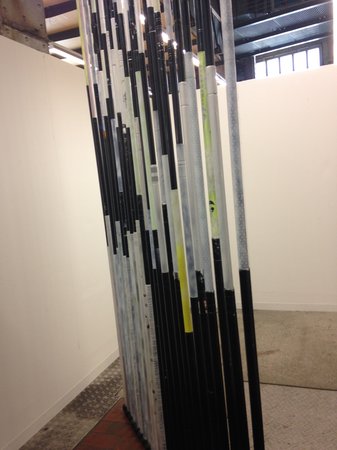 The poles in this piece go up at different heights, so the tops are higher at some places than others. It's really quite an impressive installation. Visually, it's very unusual—the poles are very crude-looking. It's an interesting piece.
KORAKRIT ARUNANONDCHAI at CARLOS/ISIKAWA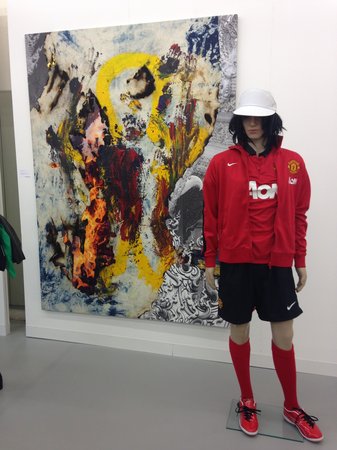 The painting and the mannequin are part of the same piece. It's a performance piece, actually. He did a whole performance in London with a bunch of these. Korakrit also won a grant from the Rema Hort Mann Foundation.
CLAIRE TABOURET at GALERIE BUGADA & CARGNE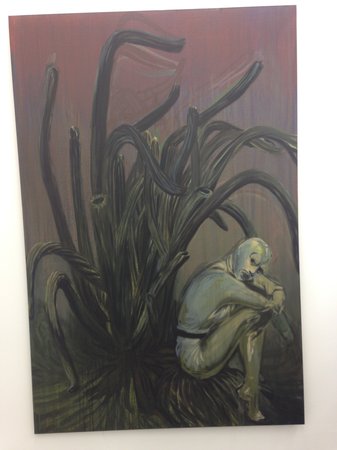 We have some of Claire's works up in the house right now, actually. She's a painter from Paris who's now working in Los Angeles. She likes heroic women. This piece is from a new series that we hadn't seen before. The ones we have are much sunnier.
VOLTA
TOM ANHOLT at MIKAEL ANDERSEN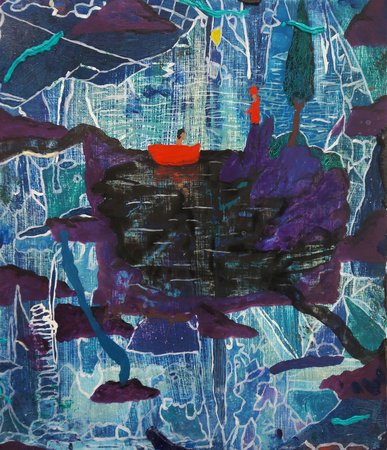 Tom is a young artist from London that we discovered at the fair. We'd never seen him before. He looks very, very interesting—we'll see.
ALEXANDER KROLL at GALERIE KORNFELD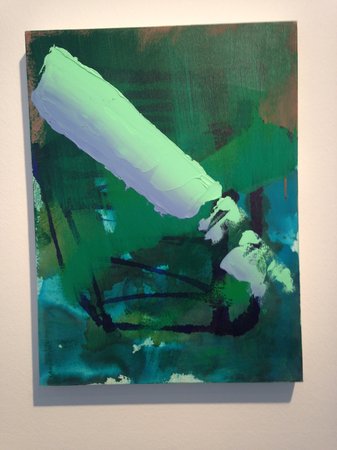 Alex lives in Los Angeles, and Kornfeld is in Berlin. We have a lot of his work up right now, and I love what he's doing with this one. It's really, really good.
ABOUDIA at ETHAN COHEN GALLERY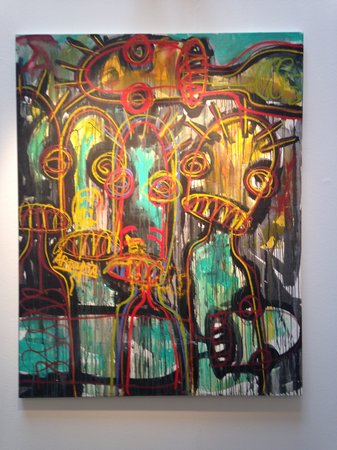 Aboudia is from the Ivory Coast. This painting is a little more contemporary—some of them are just too traditional for me. We liked this one that seems a bit fresher.
ART BASEL
EBERHARD HAVEKOST at ANTON KERN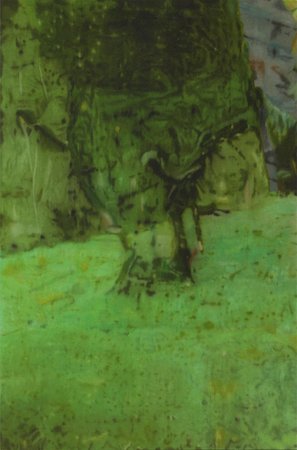 This is a beautiful green painting. We have about 15 of them. We walked into the fair and BOOM! We saw this painting. We were there for one minute when we bought this one. He's a terrific painter.
ARMIN BOEHM at MEYER RIEGGER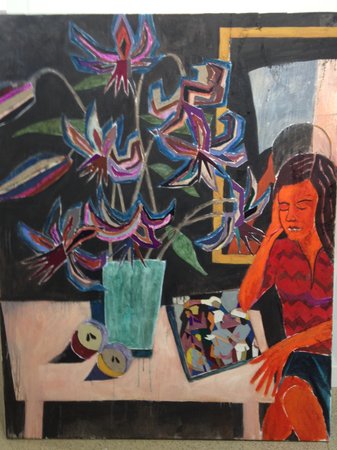 This is a beautiful painting, and it's different from his other ones. He's going in a different direction. The faces are a little more figurative, maybe—a little clearer. The painting itself is a little less cluttered, not that that's a bad thing. I like the other paintings too. They have more going on, and this one has less. It's quite beautiful. We have a lot of his work, more than 10 paintings. He actually did a portrait of some members of our family.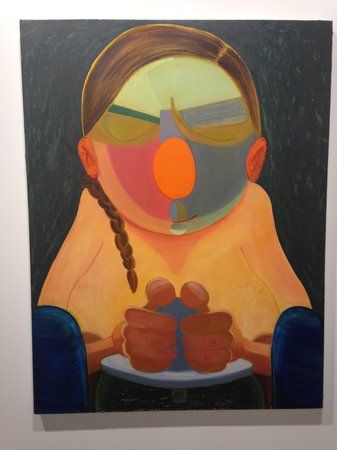 We've collected her for a long time now. We bought stuff from her first show at Trial Balloon on Broadway, more than 20 years ago. We have a lot of her work. She's a great painter.
JAKUB JULIAN ZIOLKOWSKI at FOKSAL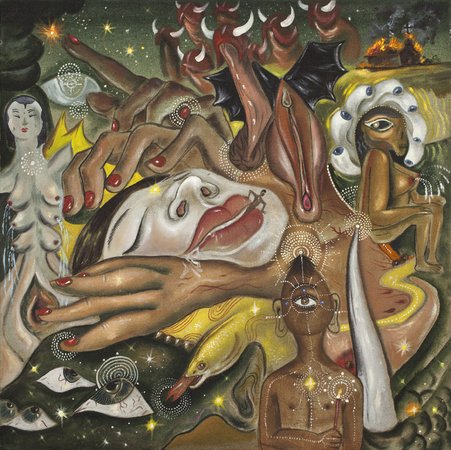 This is a really sexy painting. Penises and cunts—Dream, it's called. It's a man's dream, not a woman's. It's like Hieronymus Bosch, almost. Very sexy, very well painted, very juicy. We've also collected about 20 of his paintings over the years. He's at Unlimited this year also, with a big, huge box of paintings that reminded us of when we went to visit his studio in Krakow about 10 or 12 years ago—he had this small studio with lots of work, and he pulled one piece out at a time for us. It was great.
JANNIS VARELAS at KRINZINGER GALLERY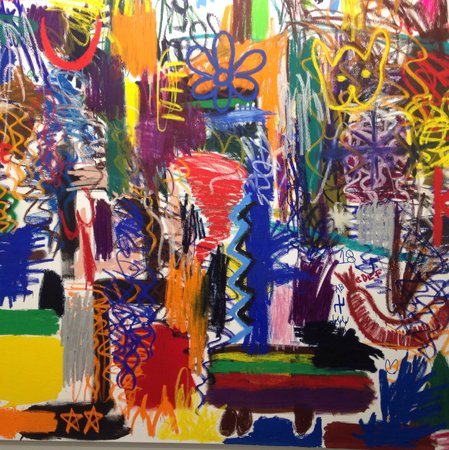 Jannis Varelas is a great artist. He will be showing in March at James Fuentes gallery in New York. Jannis career was derailed because of the Euro and one of his dealers pushing his price too high, but he's back on track and making better paintings than ever. His work is personal, with symbols from his life and the current world. We have 8 of his paintings in our current installation.