Here are the top headlines for the week of June 25, 2018:
Not Famous? Then You Aren't Allowed to See This L.A. Mural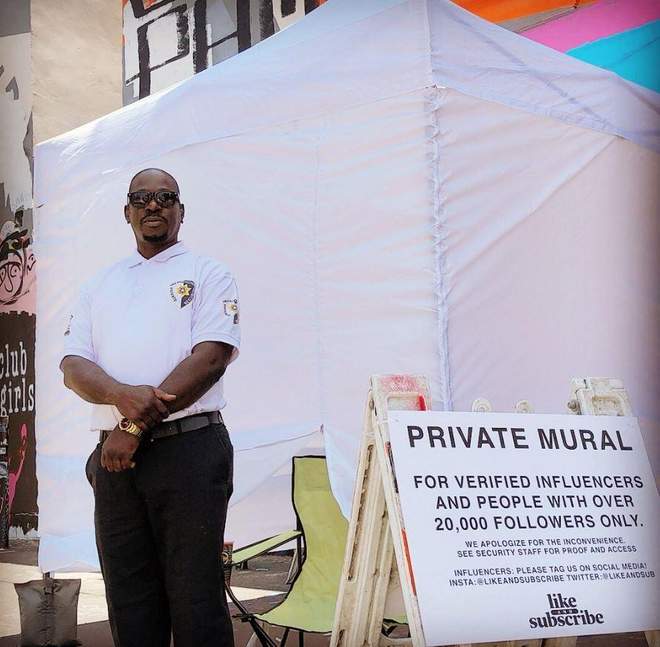 Image via the Independant.
While there is no shortage of angel wing murals in Los Angeles (it's the city of angels, get it?), there's one in particular that's been making headlines this week. Sure, the whole point of graffiti is that it's made to be seen in public and is accessible to "normal" people who don't spend all their free time in galleries and museums... and yet a recent angel wing mural is completely out of view—unless you have at least 20,000 followers on Twitter. Yeah. The group behind the mural seems to be a social media account Like and Subscribe (@likeandsub) which ironically only has 10.3k followers, making them ineligible to see their own mural, which is guarded by security. There are rumors, however, that this may be a stunt by Dillon Francis, an EDM musician. Whether or not it's a tongue-and-cheek critique, or just a bad PR campaign, this totally mediocre mural has gotten all the attention it aimed for—even if it's far from complimentary.
Art Dealer Arrested for Refusing to Remove a Giant Heroin Spoon in Front of Purdue Pharma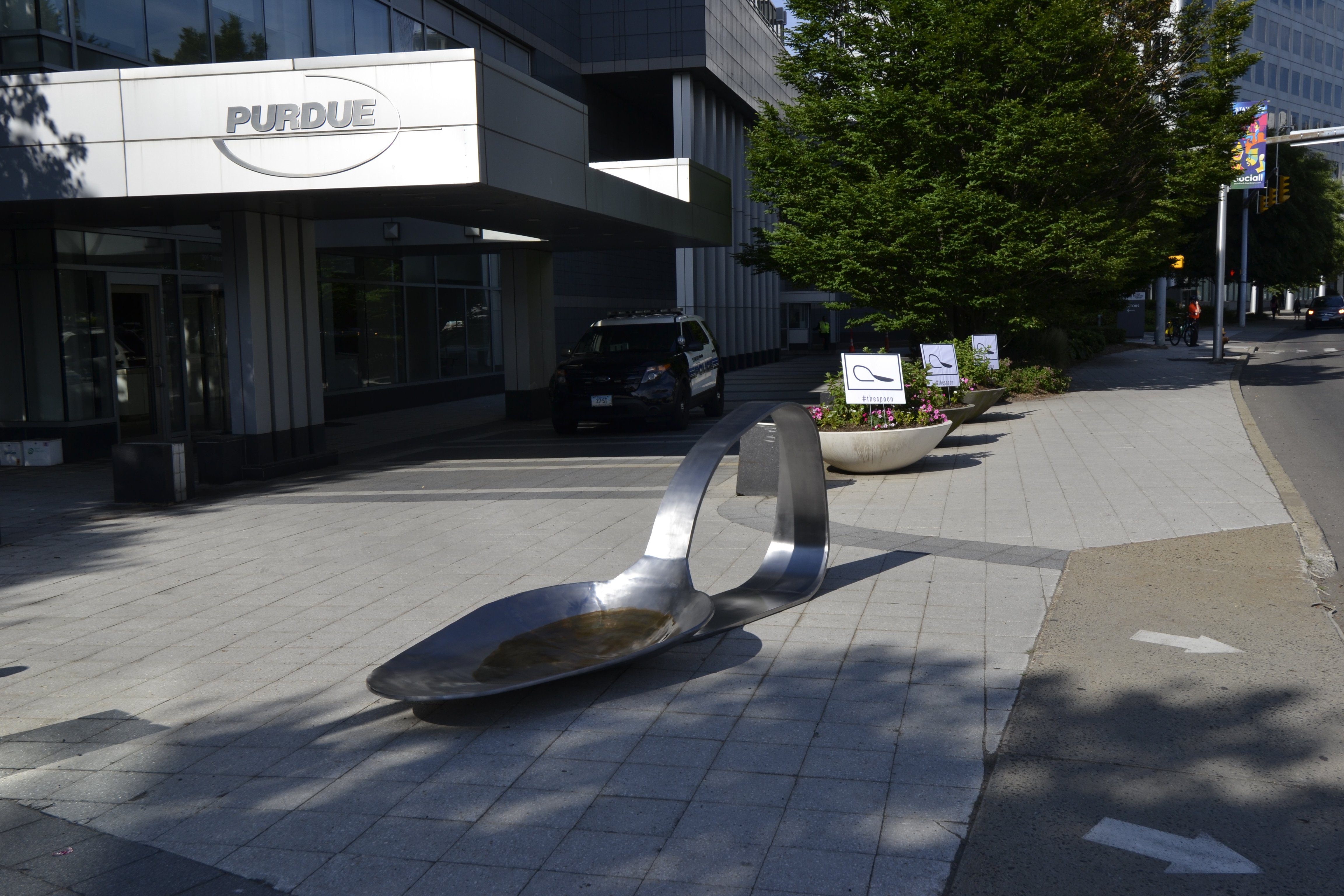 Image via Time.
In protest of Purdue Pharma—which produces Oxycontin, a drug that's largely responsible for the nation's opioid crises—art dealer Fernando Luis Alvarez installed a massive, 700-pound sculpture in front of the company's headquarters in Stamford, Connecticut. The gesture comes after Nan Goldin, renowned photographer and recovering opioid addict, has been criticizing the Sackler Family, which own a majority stake in Purdue, along with the museums and institutions that have received money from the family. The sculpture, made by artist Domenic Esposito, is a gigantic burnt heroin spoon—and because Alvarez refused to remove it when police instructed him to, he faces a misdemeanor charge for obstruction of free passage, and a felony charge for failure to remove it, according to Artforum. Plus, he may be charged for the removal and storage of the massive artwork.
Remember Botched Jesus? Another Whack Restoration Job in Spain Gives the Internet Meme Ammo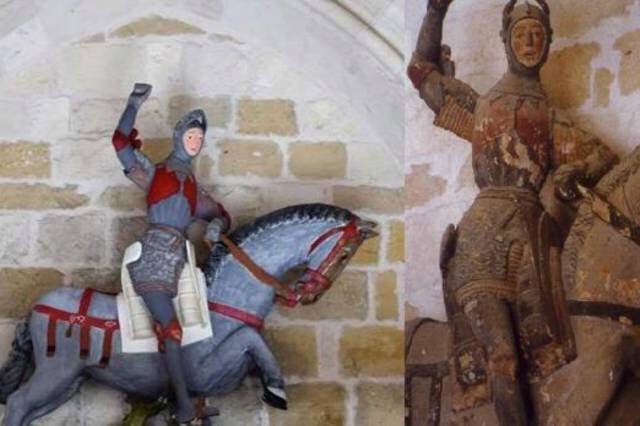 Image via Twitter.
Who can forget when, in 2013, a failed restoration of a century-old fresco of Jesus at a Spanish church was so terrible it went viral, uniting forever-scarred art historians and internet-addicted meme lords alike. Now, and again in a Spanish church, a 16th-century wooden figure of St. George was "restored" by a local workshop. The results horrified the church authorities, and provided the internet with jokes likening the sculpture to the Tintin cartoon or a Playmobil character.
Victoria Beckham Is Selling Old Master Paintings in Her London Boutique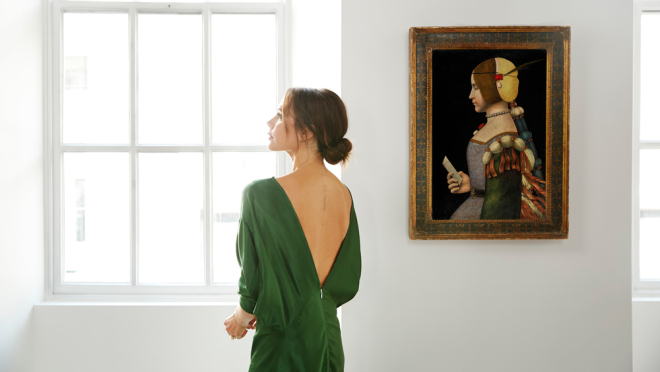 Image via Robb Report.
In what seems like a marketing ploy by Sotheby's ahead of their July 4 London evening sale, the auction house has teamed up with pop star-turned-fashion-designer Victoria Beckham to hang 16 old master portraits in Beckham's store. Included in the selection is Portrait of a Bearded Venetian Nobleman by Sir Peter Paul Rubens from around the 1620s and estimated to rake in $4.2 - 5.8 million; and Portrait of a Man with a Spotted Fur Collar from 1508 painted by Lucas Cranach The Elder, estimated at $2.1 - 2.8 million. While the star has worked with artists before (she hosted an in-store exhibition by Martin Creed in 2015), she only recently became interested in old master paintings. "It was my first visit to the Frick in New York last year that really opened my eyes to old masters," she tells Robb Report. "And [the Frick] is where my fascination began."
The NRA is Sued by Anish Kapoor For Using the Artist's Work in an Ad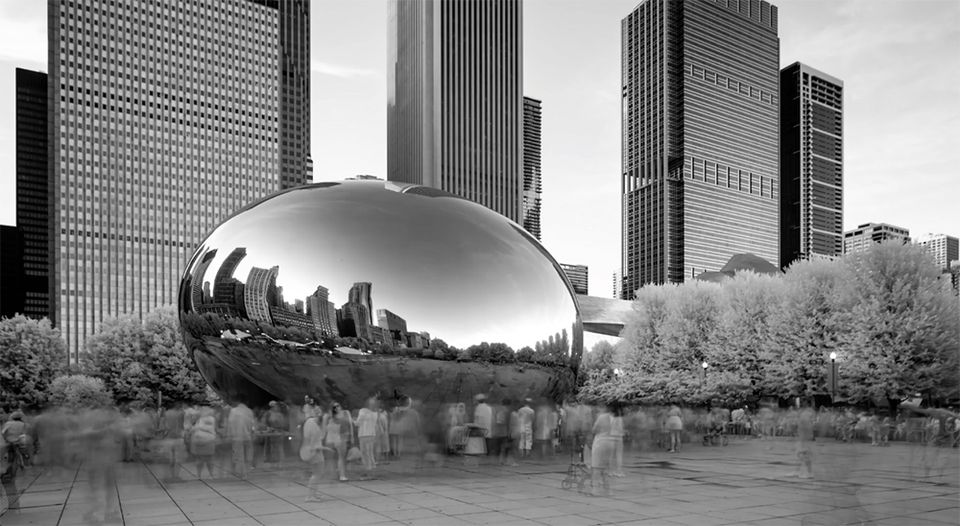 A screenshot from the NRA video showing Kapoor's work. Image via The Art Newspaper.
Cloud Gate, more commonly known as "The Bean," is Anish Kapoor's most well-known artwork, and one of Chicago's most iconic public sculptures. It was featured in a video produced by National Rifle Association as part of their "The Violence of Lies" campaign, which aims to expose "lies" made by liberals and the media. Set to dramatic music and narrated by right-wing commentator Dana Loesch, the video shows shots of violent skirmishes between protestors and police, along with a clip of people walking in front of Kapoor's Cloud Gate. In March, Kapoor penned an open letter to the organization, asking that they remove an references to his work from the video. After three months and no signs of compliance from the NRA, the artist has filed suit, seeking $150,000 plus attorney fees for each copyright infringement, and a percentage of profits made from the ad.
Art Thieves Left Clues to the Location of a 15th Century Masterpiece—Now Ghent Authorities Are Begging Citizens Not to Dig Up a Belgian City Square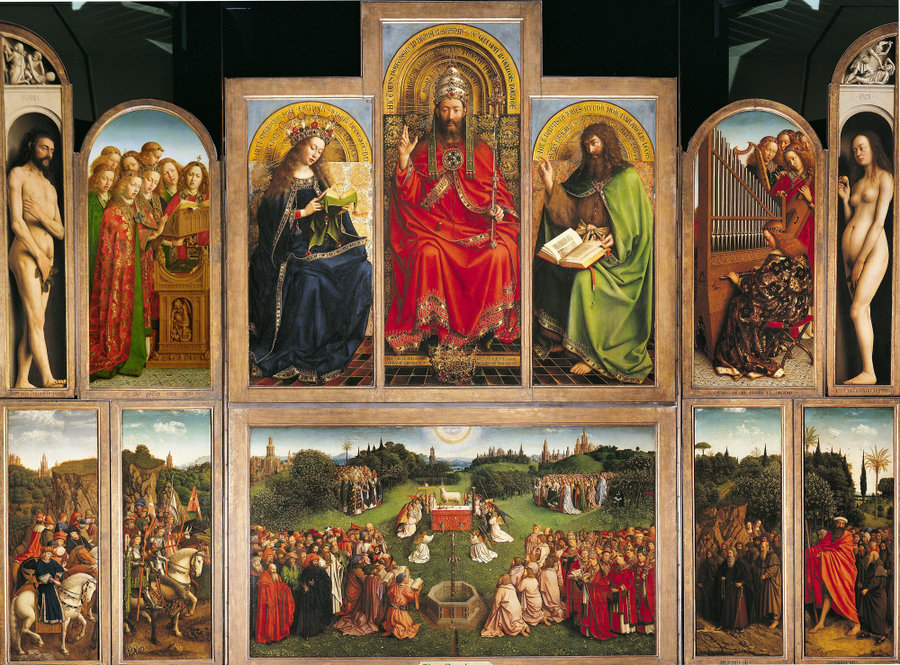 "Adoration of the Mystic Lamb." Image via NPR.Eighty-four years ago, panels of a 1432 masterpiece called Adoration of the Mystic Lamb were stolen in one of the greatest art heists in history. Though one of the pieces was returned by thieves demanding one million Belgian francs, the other was never found. Now, a writer named Gino Michael says that he's deciphered clues left in a note that one of the robbers left as he lay on his deathbed decades ago. The note, which has baffled authorities for years, simply listed six words and the number 152. Michael says he's determined the location of the missing panel: buried underneath Kalandeberg Square in the heart of Ghent, exactly 152 yards from six points referenced by the six words in the note. Authorities are taking Michael's "discovery" seriously and are begging treasure hunters to resist taking a pick axe to ground in search of the famed missing artwork.
Plus... read the latest stories from Artspace Magazine:
How This Year's Manifesta Biennial Is Combatting the Rise of Neo-Fascism and Xenophobia in Italy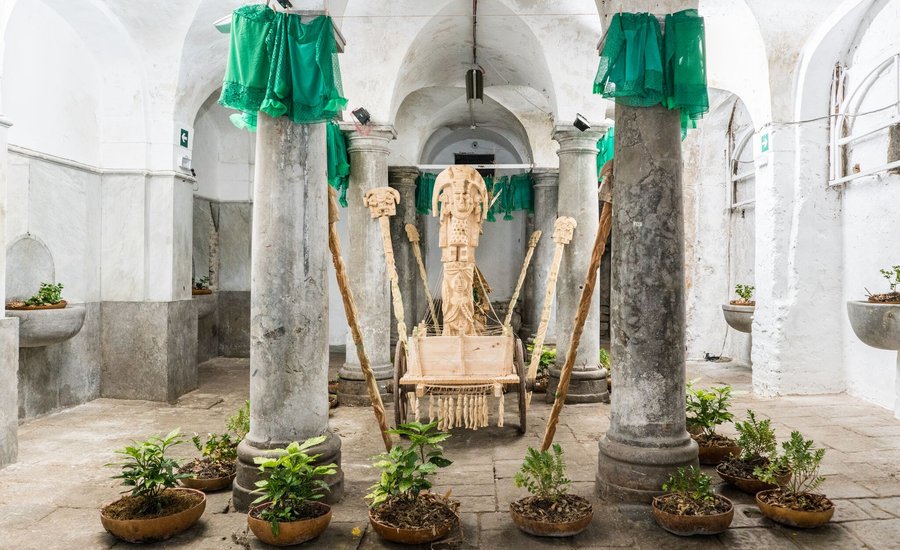 Now in its 12th installation, the nomadic European biennial tackles some of the world's most pressing issues in the Italian city of Palermo, Sicily, promoting diversity, cohabitation, and a deeper understanding of where we all come from. Read more...
Impressionist and Modern Art Is Losing Value at Auction—Could This Be A Good Thing?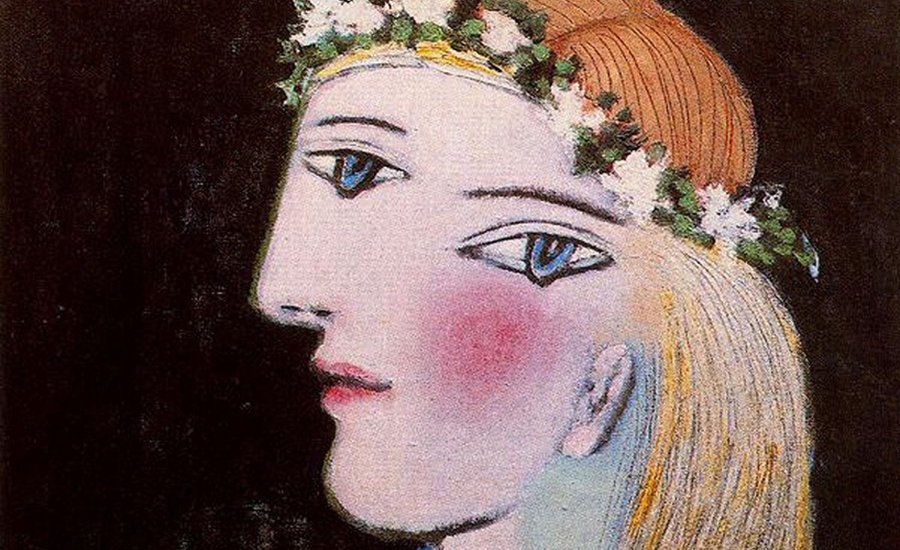 We talk to art market experts and economists to explain why the recent Sotheby's and Christie's Modern auctions were less profitable than expected—and what this could mean for living contemporary artists who depend on patronage. Read more...
Collecting Strategies: Invest in These 10 Recently Represented Artists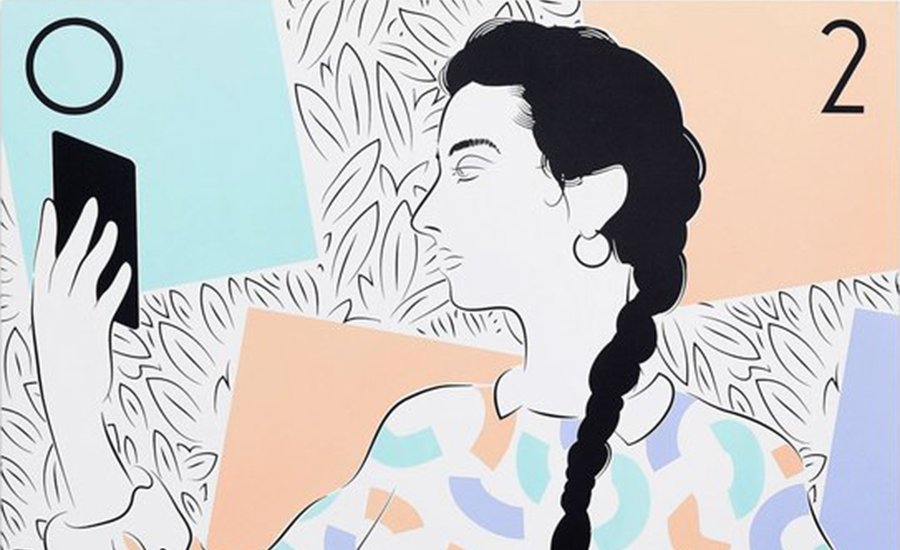 We scoured gallery announcements from the last six months to find works by artists recently added to the rosters of some of the most reputable galleries. Collect them while you still can—here on Artspace. Read more...
Do You Have What It Takes To Pose For A Masterpiece? Models Describe Sitting for Lucian Freud, Alex Katz, Kehinde Wiley, and More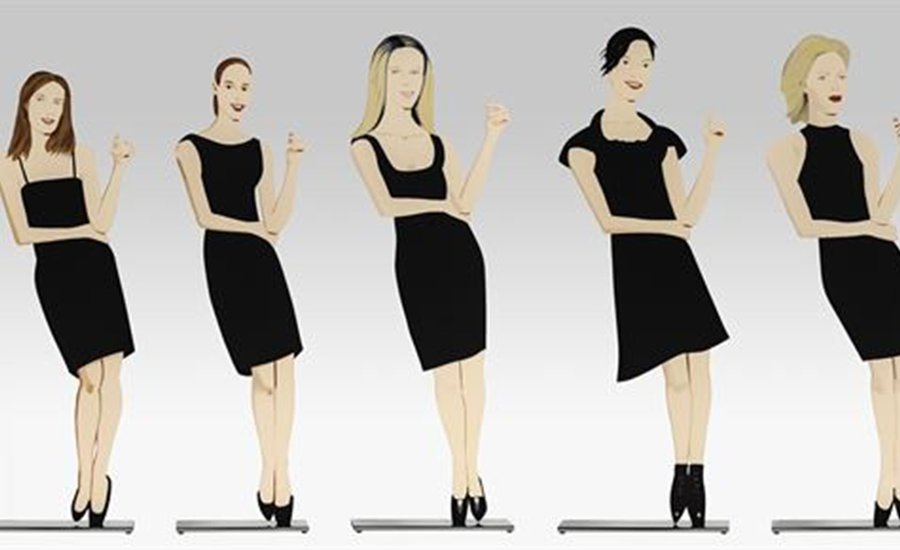 Here, we've compiled individual accounts by models to reveal the actual people behind famous works of art. The experiences show that no artistic process is identical, and that models have more influence in the relationship than they're typically given credit for. Read more...