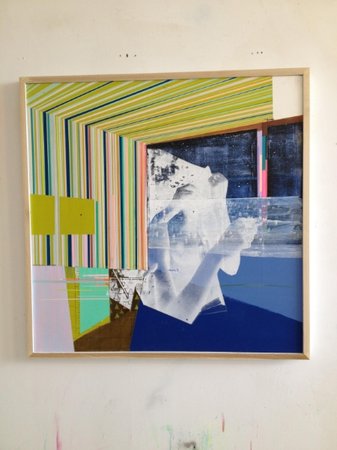 While trekking through Bushwick Open Studios we came across the open studio of Brooklyn-based Artspace artist Kristen Schiele, who creates colorful landscapes interspersed with strips of solid color.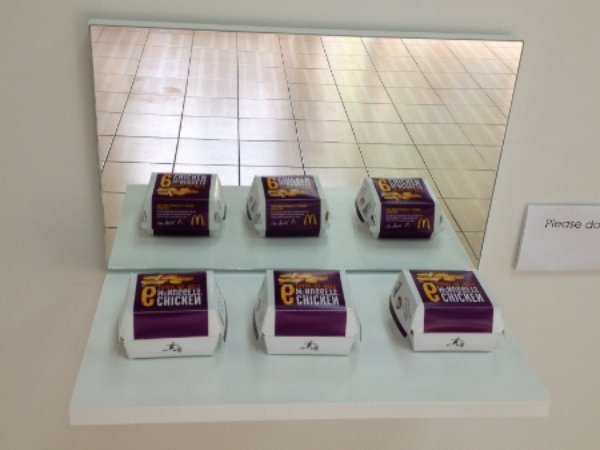 As a part of the Bushwick Open Studios hub OUTLET Fine Art's recent exhibition, "▲: ENLIGHTENMENT", Joseph Moore displayed his devilishly clever installation Jabberwocky: Chicken McNuggets (2010).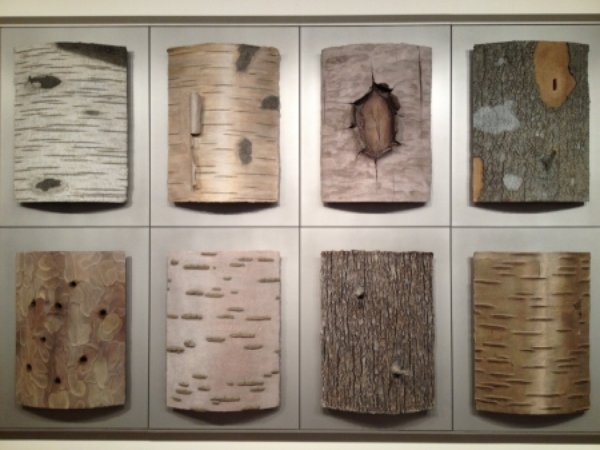 Eric Lindveit's enlarged sculptural recreations of assorted tree barks were a huge hit at this year's Bushwick Open Studios.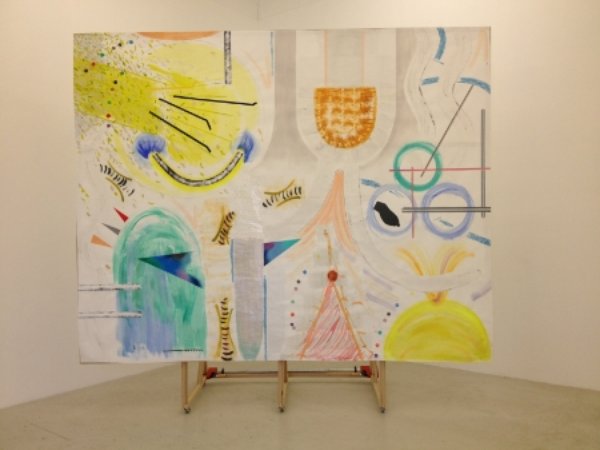 New York and German-based artist Anna K.E.'s large scale painting Mathematics is a Young Man's Play No. 1 (2013) from her exhibition "I Suppose My Doctor Is Dead" at Interstate Projects in
B.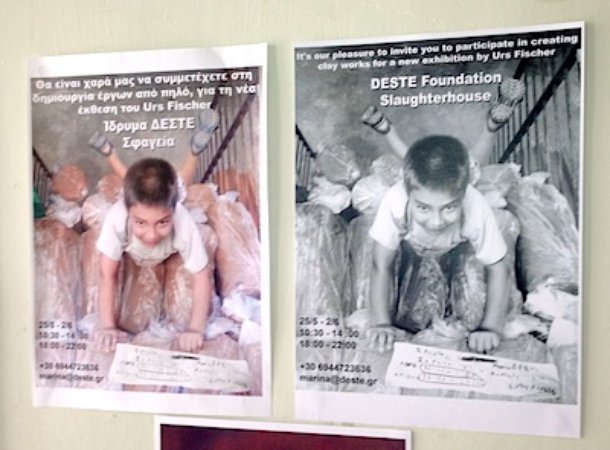 An ad hanging in an ice-cream shop in Hydra invites visitors to sculpt a clay work for Urs Fischer's new exhibition on the Greek island.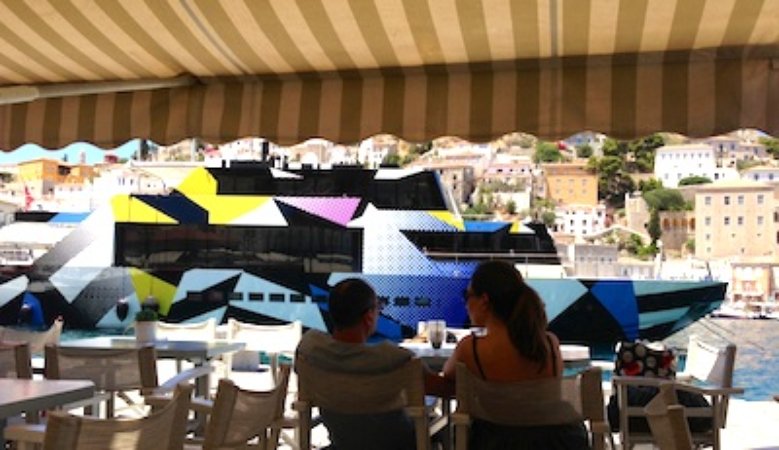 Cypriot collector Dakis Joannou docks his Jeff Koons-designed yacht "Guilty" at Hydra for the Urs Fischer opening.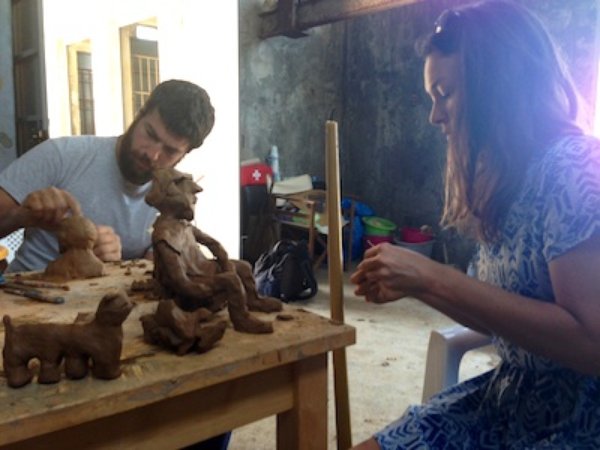 A local man sculpting a bust of his mother and art writer Stephanie Bailey at the DESTE Foundation's project space on Hydra.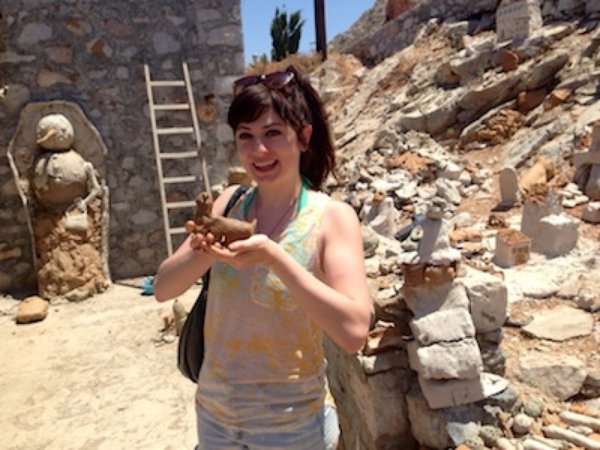 Artspace's Rachel Corbett made a clay dog for Urs Fischer's Hydra exhibition.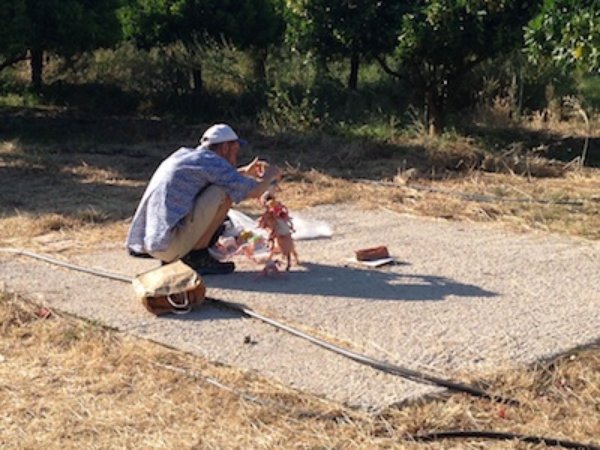 An artist arranging dolls for his contribution to the Lustlands "The Great Eastern" performance series and exhibition on the Peloponnesian peninsula on Tuesday.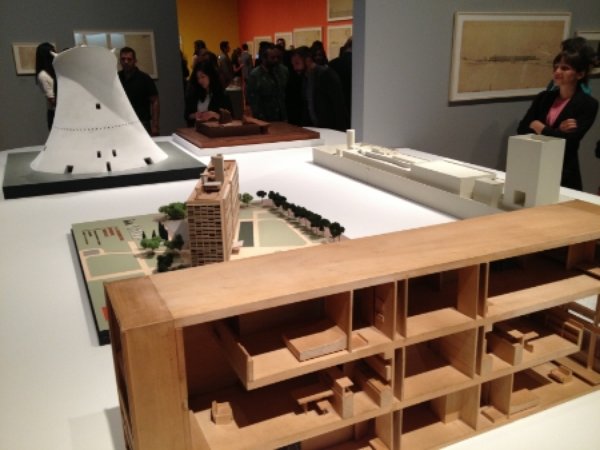 Architectural models by Le Corbusier from the new exhibition "An Atlas of Modern Landscapes" at the Museum of Modern Art.