Lives and Works
New York, NY
Education
BFA, Pratt Institute, Brooklyn, NY, 1971
Terry Winters Gallery Art
Galleries
Matthew Marks Gallery, New York, NY
Permanent Collection
Collezione Maramotti, Reggio Emilia, Italy
Museo Nacional Centro de Arte Reina Sofí­a MNCARS, Madrid, Spain
MIT List Visual Arts Center, Cambridge, MA
The Detroit Institute of Arts, Detroit, MI
The Modern Art Museum of Fort Worth, Fort Worth, TX
Museum of Contemporary Art San Diego, La Jolla, CA
The Museum of Contemporary Art, Los Angeles, CA
David Winton Bell Gallery, Providence, RI
Broad Contemporary Art Museum, Santa Monica, CA
The artist Terry Winters has been exploring the expanded field of abstraction in his paintings since the 1970s, using forms of figuration drawn from the natural and technological worlds as sources of inspiration. Throughout his career, he has explored abstraction in terms of complex formulas of layers, patterns, and symbols. "My approach," Winters once said of his working process, "uses construction to provoke unpredictable, surprising images that emerge and become recognizable."

Initially, Winters created works based on botanical imagery such as seeds, cells, and spores; later he became inspired by biological processes and scientific and mathematical theories. His art is highly process-driven and speaks to the interaction between technology and the human mind. Though symbolic, his images are consistent with the Modernist legacy of physicality and non-narrative abstraction.

In his 2012 exhibition at the Matthew Marks Gallery, Cricket Music, Tessellation Figures & Notebook, 11 large-scale, richly hued, and layered paintings create complex patterns and grids. These paintings—such as Notebook 64, where a translucent, multicolored shape hovers over the patterns of reflective water and sky— mirror tessellated structures found in the natural world, like honeycomb. In another painting, Spinning, the canvas is divided into three squared sections rendered mostly in vibrant blues and reds. Each section creates its own pattern: one contains four spheres; another a net-like, criss-crossed grid; and the last 16 blue squares, each containing variations of a similar shape.

Winters has had solo exhibitions at the Tate, the Whitney Museum, the Whitechapel Art Gallery, the Metropolitan Museum of Art, and the Irish Museum of Modern Art. His work has also been featured in group shows at such institutions as the Museum of Modern Art, the Museum of Contemporary Art in Miami, the Museum of Contemporary Art in Los Angeles, and the Museum of Fine Arts in Boston.
Works Available for Purchase
Articles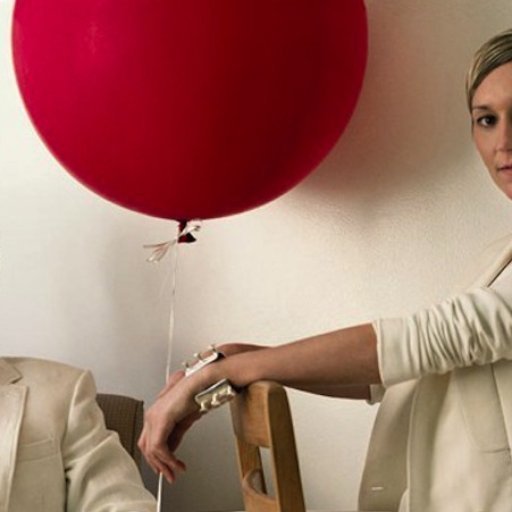 The Art Lovers: Power Couples of the Art World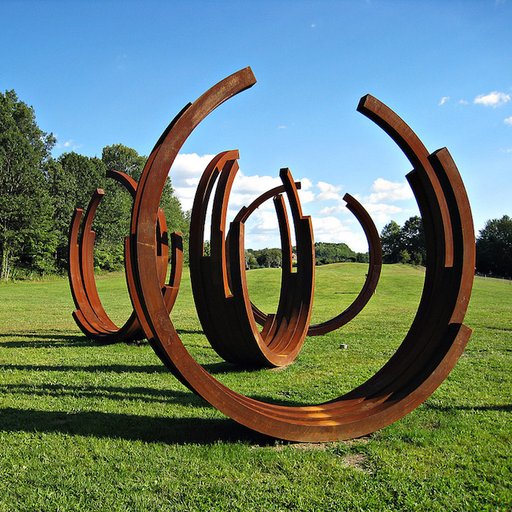 6 Hudson Valley Art Destinations You Don't Know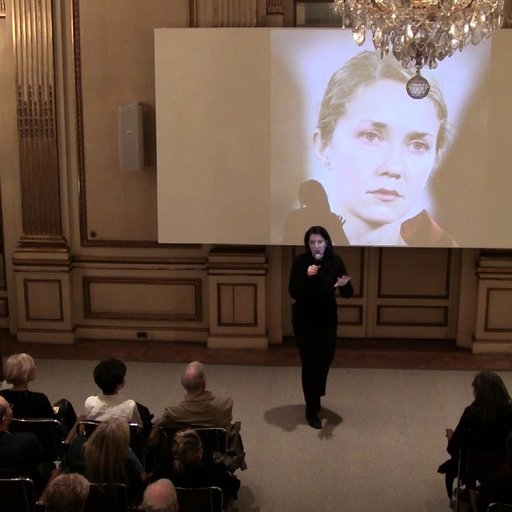 DIY MFA: 8 Places in NYC to Learn About Art for Free (or Almost F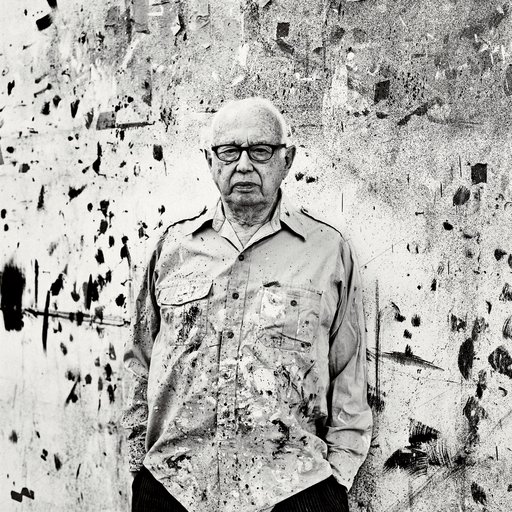 Richard Serra on Ellsworth Kelly