You may have noticed that our recent survey of 10 of the world's most influential MFA programs was heavily focused on the United States. That's because we're patriots. But there are numerous other art schools around the world that have also made enormous impacts on the history of art, yielding generations of exalted alumni, boasting world-class faculty, and operating on a totally different scale and historical timeframe from schools of the U.S. model. (To give some perspective, the Staatliche Kunstakademie Düsseldorf, included in the list below, opened 14 years before the Declaration of Independence was written.)
While Europe certainly has more than its fair share of art schools with major institutional gravitas, newer institutions in emerging contemporary-art centers—like China, for example—are pushing cutting-edge programs that upend traditional notions of what an art program should be. With that in mind, we've compiled an addendum to our original list that considers the most influential, prominent, and respected graduate-level fine-art programs outside the U.S. Not all of them are technically Masters programs—but given the international scope we've considered any school that either grants an MA degree or has an equivalent post-graduate program.
STÄDELSCHULE HOCHSCHULE FÜR BILDENDE KÜNSTE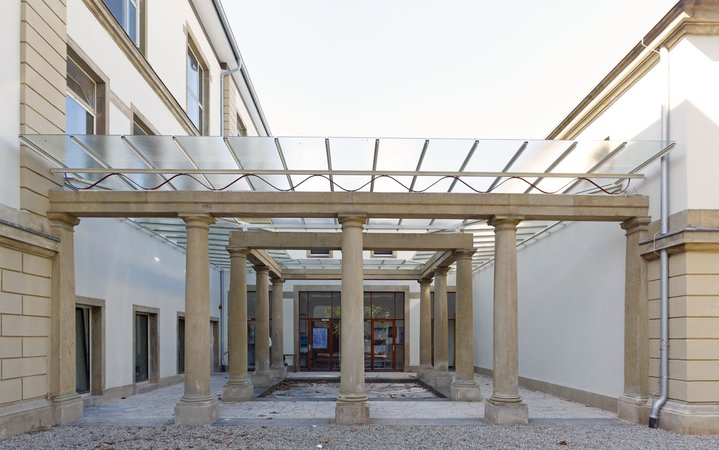 LOCATION: Frankfurt am Main, Germany
NOTABLE FACULTY: Judith Hopf, Douglas Gordon, Isabelle Graw, Michael Krebber
FAMOUS ALUMNI: Anton Burger, Nora Schultz, Maria Loboda, Wolfgang Winter, Sergei Jensen
TIME TO DEGREE: 4 years
SELLING POINTS: The Städelschule, as it's known, was established in 1817 by a foundation set up by Johann Friedrich Städel to house his art collection and to establish the school. Forty percent of the student body comes from abroad, making this one of the most international art schools in Europe. The school's contemporary exhibition venue Portikus was opened in 1987 by the school's director, noted art historian and curator Kaspar König, adding to the Städelschule's reputation for progressive initiatives. We should note that the school doesn't technically grant either Bachelors' or Masters' degrees—at the end of their studies students receive the title of Mesterschüler(in) (literally "school master"), a special honor.
AALTO UNIVERSITY, SCHOOL OF ARTS, DESIGN, AND ARCHITECTURE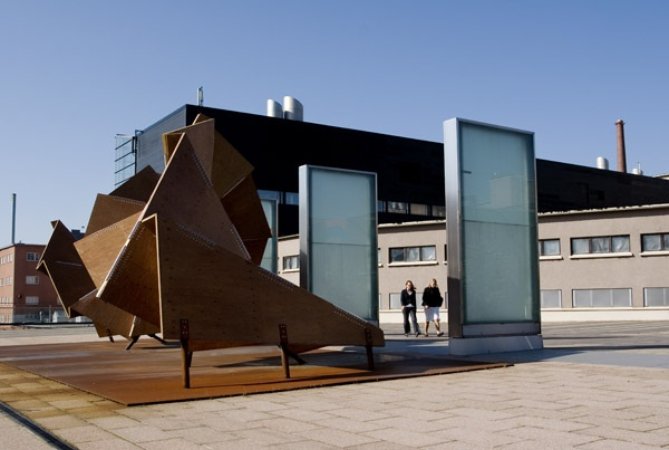 LOCATION: Greater Helsinki, Finland
NOTABLE FACULTY: Irit Rogoff, Peterri Nisunen, Nora Sternfeld
FAMOUS ALUMNI: Marita Liulia, Magnus Charmanoff, Helena Hietanen, Klaus Härö
TIME TO DEGREE: 2 years
SELLING POINTS: Named for Alvar Aalto, prominent Finnish architect and designer, Aalto University was founded in 2010 by merging Helsinki's University of Technology, School of Economics, and University of Art and Design (formerly known by the abbreviation TaiK). The school's Pallas Fine Arts degree program launched in 1994. Based on the interdisciplinary nature of art and the linkages between art and science, Aalto's highly individualized program mixes fine art, art history, and theory, taught by professors who are all working artists in the fields of painting, sculpture, visual composition, environmental arts, and art history. As a contemporary answer to the Bauhaus's combination of the fine and applied arts, Aalto's faculty also includes lecturers in drawing, color theory, printmaking, design history, theory, and aesthetics.
OSLO NATIONAL ACADEMY OF THE ARTS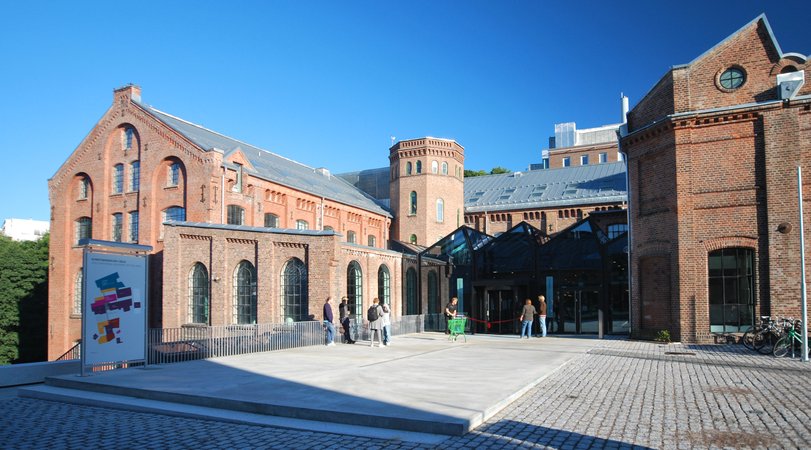 LOCATION: Oslo, Norway
NOTABLE FACULTY: Ingjerd Hanevold, Hans Hamid Rasmussen, Ellen Kjellberg
FAMOUS ALUMNI: Dag Hol, Karen Holtsmark, Svein Nyhus, Aase Texmon Rygh
TIME TO DEGREE: 2 years
SELLING POINTS: Oslo's National Academy of the Arts offers specialized programs in the textile, metalwork, graphic art, ceramics, and ever-popular "interdisciplinary" tracks. The school's structure acknowledges that contemporary artists have to be trained at the intersection of several fields—an approach exemplified by the school's new pilot program, the Masters in Art and Public Space, a two year program starting in fall 2014 that focuses on art in spaces outside of the traditional museum or exhibition institution.
STAATLICHE KUNSTAKADEMIE DÜSSELDORF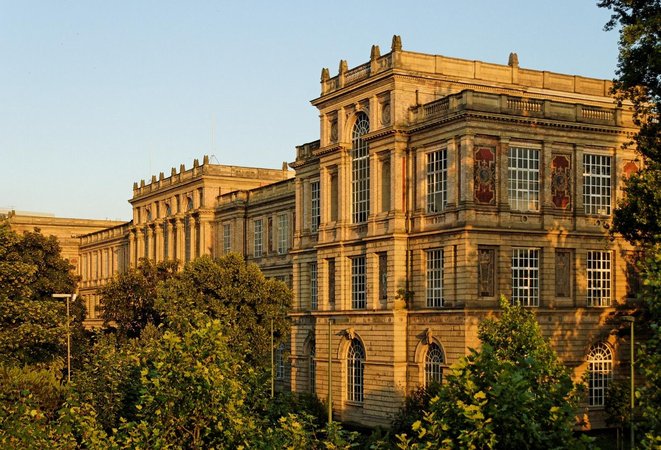 LOCATION: Düsseldorf, Germany
NOTABLE FACULTY:Tomma Abts, Peter Doig, Max Dudler, Katharina Fritsch, Rosemarie Trockel, Rebecca Warren
FAMOUS ALUMNI:Thomas Ruff, Joseph Beuys, Sigmar Polke, Andreas Gursky, Thomas Demand, Gerhard Richter
TIME TO DEGREE: 4 years
SELLING POINTS: Düsseldorf's famous academy—which incubated the talents of the now well-established artists like Thomas Ruff and Sigmar Polke in the 1960s—was originally founded as a school for drawing in 1762. It became world-renowned in the 1850s when the genre and landscape painting associated with the "Düsseldorf School"—a century's worth of painters including Peter Behrens, Hans Dahl, and Otto Hupp, among many others—gained widespread international attention, attracting students from the United States, Scandinavia, and Russia. Then, in the postwar era, another Düsseldorf School was born in a different medium, when the famed teachers Bernd and Hilla Becher ushered in a new era of documentary-style photography through such students as Ruff, Candida Hofer, and Andreas Gursky.

ROYAL ACADEMY OF ARTS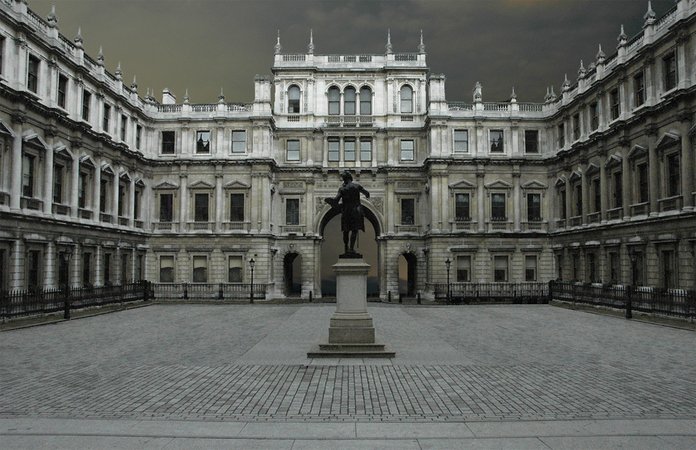 LOCATION: London, England
NOTABLE FACULTY:Fiona Rae, Richard Wilson, Dara Birnbaum, Marc Camille Chaimowicz, Brian Dillon, VALIE EXPORT, Haroon Mirza
FAMOUS ALUMNI:Richard Hamilton, William Blake, William Heath Robinson, Sandra Blow
TIME TO DEGREE: 3 years
SELLING POINTS: One of Britain's most competitive and well-respected art schools, the Royal Academy of Art accepts only 17 students per year for its three-year program, the only one of its kind in Europe. Student painters, sculptors, and draftsmen enjoy access to state-of-the-art facilities including a digital media suite, sculpture workshop, video-editing suite, printmaking studios, and world-class library. 
CENTRAL ACADEMY OF FINE ARTS, SCHOOL OF FINE ART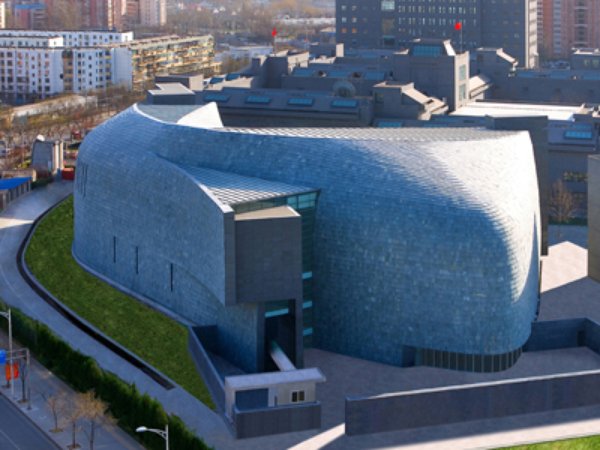 LOCATION: Beijing, China
NOTABLE FACULTY: Yu Hong, Xu Bing, Liu Xiaodong, Zhan Wang
FAMOUS ALUMNI: Zhang Dali, Zhang Huan, Fang Lijun, Jin Shangyi
TIME TO DEGREE: 3 years
SELLING POINTS: The only art academy of higher learning directly under China's Ministry of Education, the Central Academy of Fine Arts (or CAFA) was founded in 1950 by incorporating the National Beiping Art College and the Fine Arts Department of Huabei University. The school drew international media attention during 1989's protests in Tiananmen Square, when CAFA students created a plastic-foam-and-papier-mâché statue they called the "Goddess of Democracy" as part of their demonstration. The school's graduate programs get incredibly specific—for example, students can enter with a concentration in "research on the expressive language of concrete oil painting." (That's within the Oil Painting sub-department.) There are also departments for Mural Painting and Experimental Art, among many others. Despite its wide variety of specializations, CAFA is highly selective, turning away 90 percent of its applicants every year.
EMILY CARR UNIVERSITY OF ART AND DESIGN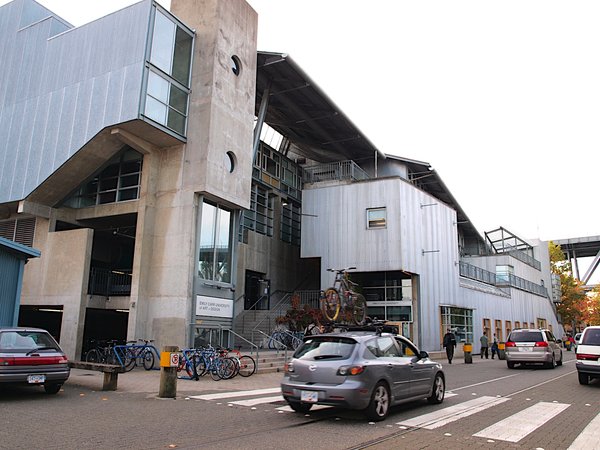 LOCATION: Vancouver, British Columbia, Canada
NOTABLE FACULTY: Paul Mathieu, Richard Clements, Keri Smith, Julie York
FAMOUS ALUMNI:Terence Koh, Michael Snow, Neko Case, Stan Douglas
TIME TO DEGREE: 2 years
SELLING POINTS: Of Canada's four standalone art and design universities, Emily Carr has received the highest number of major awards for students and alumnus across Canada over the past five years. The school (the namesake of artist Emily Carr was formerly known as the Vancouver School of Decorative and Applied Arts) offers Masters of Applied Arts programs in Visual Arts (subdivided into Animation, Film/Video, Illustration, Visual Arts, General Fine Arts, and Photography), Design, and Media.
ÉCOLE NATIONALE SUPÉRIEURE DES BEAUX-ARTS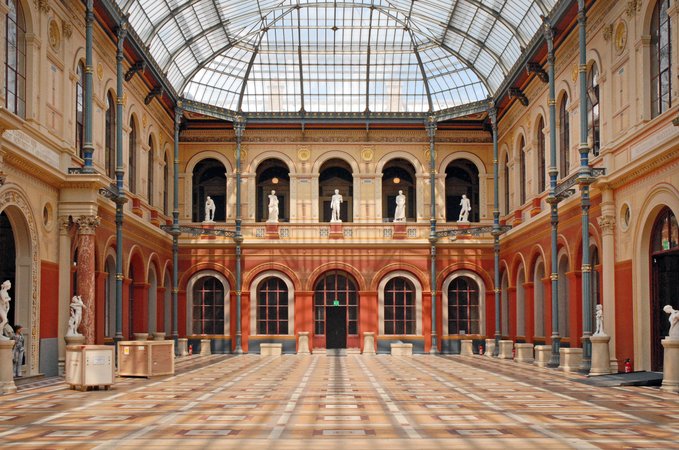 LOCATION: Paris, France
NOTABLE FACULTY:Christian Boltanski, Marina Abramovic, Richard Deacon, Jean-Marc Bustamante, Annette Messager
FAMOUS ALUMNI:Bernard Buffet, Edgar Degas, Henri Matisse, Pierre-August Renoir, Hubert de Givenchy, Ouattara Watts
TIME TO DEGREE: 3 years
SELLING POINTS: Of the many Écoles des Beaux-Arts across France, Paris's is the original. You'd be hard-pressed to find an institution with a catalogue of alumni comparable to the École's, which includes many of the foundational figures of European Modernism as well as major figures in the fashion and contemporary art worlds spanning its 350-year history.
UNIVERSITY OF THE WITWATERSAND SCHOOL OF THE ARTS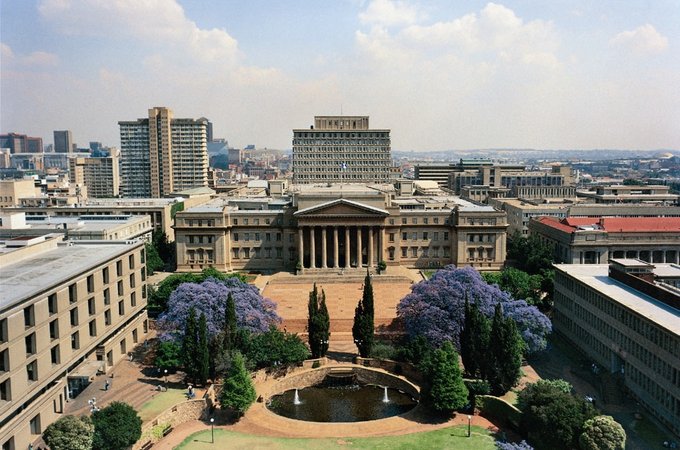 LOCATION: Johannesburg, South Africa
NOTABLE FACULTY: Jo Ratcliffe, Donna Kukama, David Andrew
FAMOUS ALUMNI: Robyn Nesbitt, Kendell Geers, Sandile Zulu
TIME TO DEGREE: 1-2 years
SELLING POINTS: As part of South Africa's University of the Witwatersand, located in the industrial and commercial heartland of South Africa, Wits School of the Arts (as it's known) is a major hub for artistic development across the country, the continent, and internationally. The school offers graduate programs in the digital, dramatic, and fine arts.