The Belgian master of floral art and design Daniel Ost certainly has a way with stems, leaves, and petals, creating revolutionizing organic works that have elevated traditional, purely decorative floral arrangement since the 1980s. With the quintessential subject of vanitas as his medium, Ost captures the fleeting and ephemoral nature of flora in perfectly arranged moments that further enhance its natural beauty.
Excerpted from Phaidon's comprehensive monograph Daniel Ost, here are ten arrangements and installations that breathe new life into foyer bouquets and parlor potted plants. 
BOLÉRO IN CLAY AND LEEK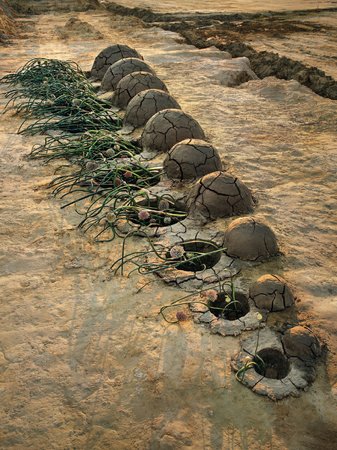 A vegetal interpretation of Maurice Ravel's Boléro at the landfill of Sint-Niklaas features
swelling clay hills and dancing leek flowers.
STRELITZIA AND LILY STRUCTURE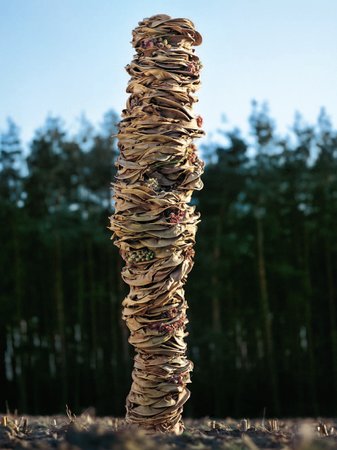 A structure built with the leaves of Strelitzia reginae and the dark flowers of the Persian lily stands in a field in the Waasland region of Belgium.
TWISTING APPLE BASKET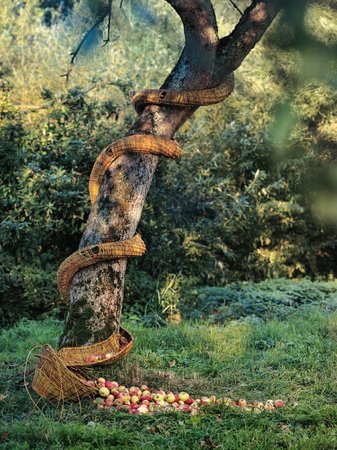 In an old orchard in the Belgian town of Weert, this installation evokes the Biblical tree of knowledge, or perhaps a cornucopia with the mouth of a reed snake and apples rolling out.
LEAF WINDOW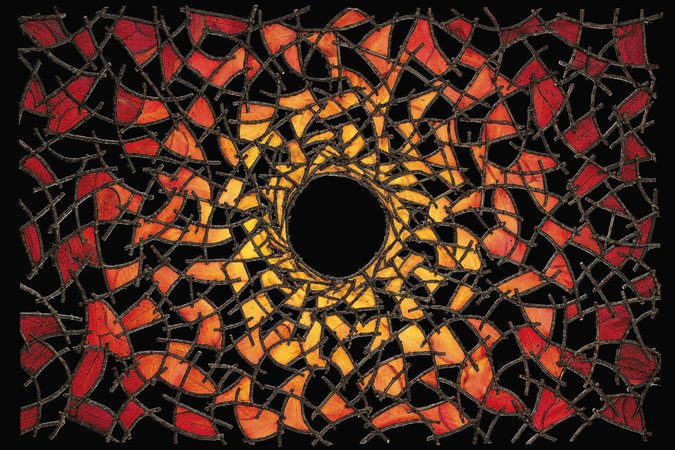 Glowing, melancholy colors of autumn are captured in Gothic "stained-glass" windows made of fallen leaves—symbolizing the coming of winter and the eventual return of spring.
STILL LIFE ON ELM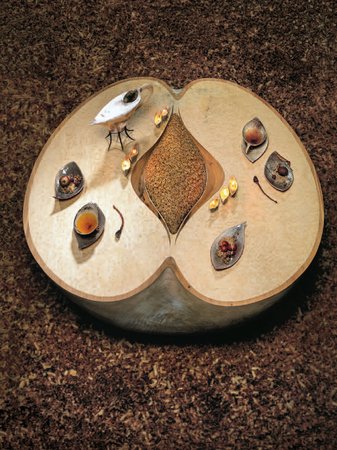 The essential forms and exquisite materials of this organic still life, set on a table crafted from a six-hundred-year-old elm tree, are reminiscent of the Japanese tea ceremony.
NARCISSUS WITH HALO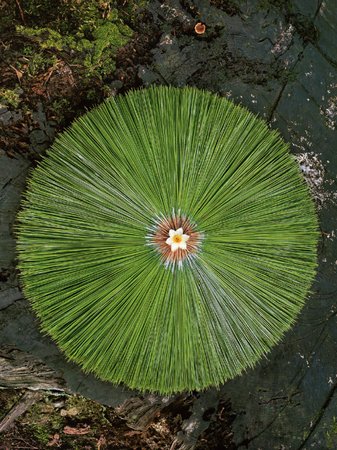 A halo with a narcissus as the bright sun.
IRIS WAVE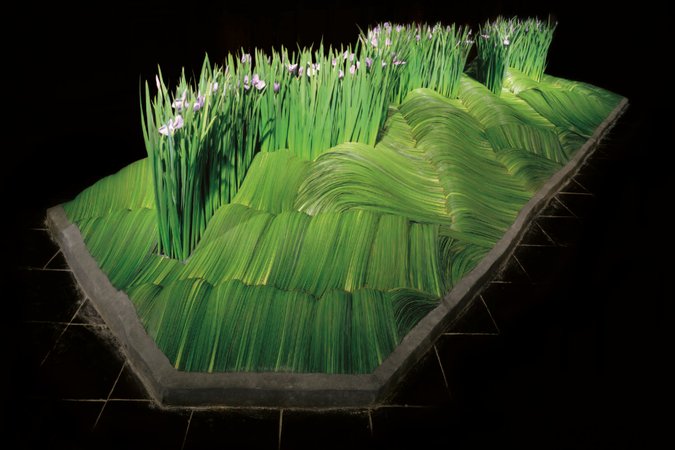 Waves of iris leaves wash ashore where the Japanese iris, Iris ensata, blossoms. This is a reference to Kūkai, the founder of the Shingon school of Buddhism, who came ashore at the Tō-ji upon his return from China.
WHITE ARUM STRUCTURE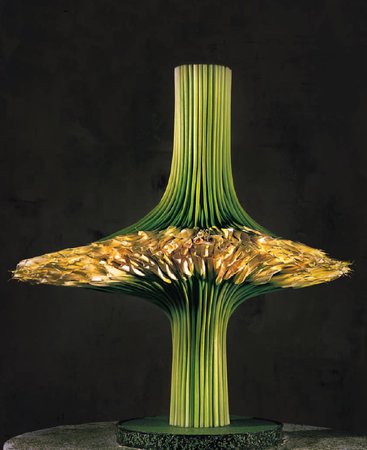 Ost transforms natural materials into evernew forms and figures with ingenuity and craftsmanship. Sometimes such precision requires trial and error: he had to start over more than ten times to achieve this structure with white arums, because the piece kept falling apart.
ORCHID AND BAMBOO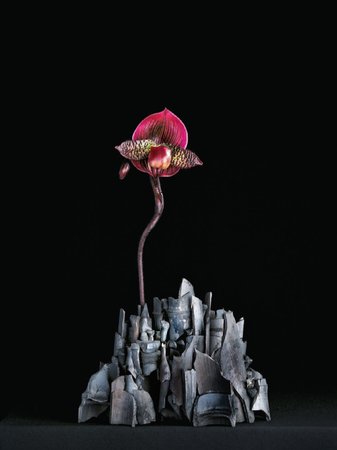 An eccentric flower rises like a phoenix from a mountain of charred bamboo. This orchid—a unique specimen of a new, prize-winning, extremely expensive cultivar—was cut by the Japanese cultivator as a gift to Ost.
LUNARIA WAVE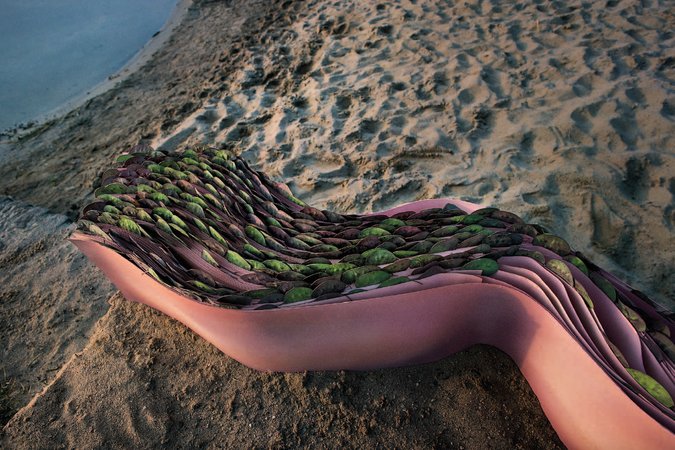 A cardboard wave movement with seed cases of honesty, Lunaria annua, enlivens the sand at De Ster, a recreation area in Sint-Niklaas.