Every month, Artspace Magazine writes about up-and-coming artists with career-boosting exhibitions on view around the world in our " Artists to Watch " articles. This week, we revisited some of our past features to see how these monthly selects are doing now. Here's a roundup of some of the standout "MVPs" to add to your collection.


BEVERLY SEMMES
Dots , 2012
$2,400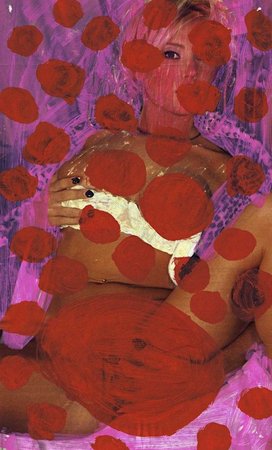 Last month, Susan Inglett 's booth at NADA New York had everyone talking about Beverly Semmes. If you don't know her work already, you're missing out. Semmes began exhibiting in New York in the early '90s, and has made a name for herself with an impressive body of works ranging from monumental installations to ceramic and glass vessels. In her "Feminist Responsibility Project," (pictured above), the artist created a series of drawings over magazine pages that deface and reclaim pornographic images. Covering the images with "lush nets, scrims, and veils of paint... what remains are cloaked organic forms that speak to the shapes in her sculpture and ceramic work." For under $2,500, grab this original, unique work (it's not a print!) from an artist we've been writing about for years.


ELIZABETH JAEGER
Blackened Plumeria , 2016
$1,500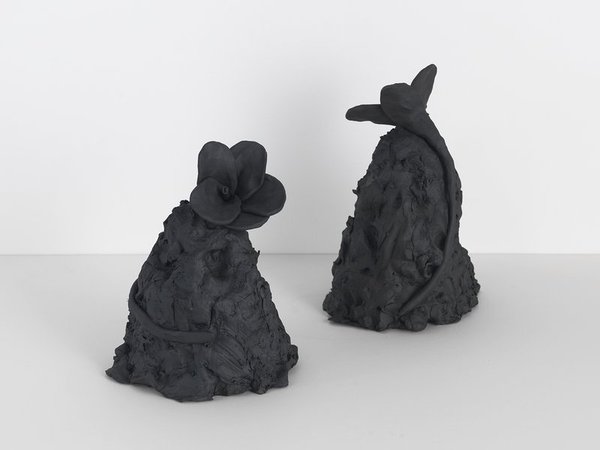 In the summer of 2016, we wrote about Brooklyn-based sculptor Elizabeth Jaeger and the work she showed alongside Darren Bader and Yanyan Huang at Plaza Mercado in San Francisco. Jaeger first made a splash with a hilarious and sexy figurative sculpture of a naked, grinning couple reveling in "the act," and a series of leashed greyhounds—again grinning in cartoonish brilliance. Since then, the artist has further developed her skills as a ceramicist, moving increasingly towards more traditional subjects and forms like vessels and flowers. The young artist (Jaeger was born in '88) has exhibited at the Whitney Museum of American Art, SculptureCenter , MoMA PS1 , and BRIC. Blackened  Plumeria (pictured above) comes in a variable edition—meaning each sculpture is unique. Contact us to see which ones are still available, and pick out your favorite one to take home!


WAEL SHAWKY
Untitled , 2016
$2,900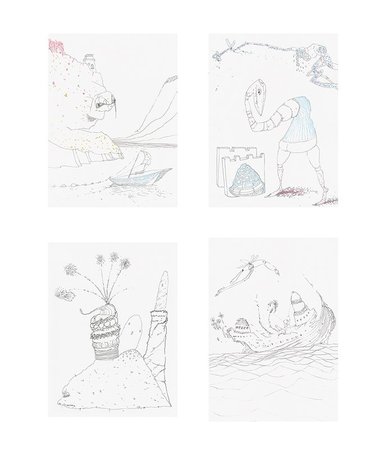 Earlier this month, Artforum wrote about "the flashes of brilliance in Wael Shawky's performance, The Song of Roland: The Arabic Version , 2017, an expensive-looking pastiche inspired by medieval Aleppo, Constantinople, and Damascus that reinterprets a racist epic poem about Charlemagne's troops battling against the Muslims in Spain." That mouthful of references is typical for the Egyptian artist, whose practice involves extensive investigatory research and poignant representations of political strife. We've had our sights on Shawky since November 2016, when we wrote about his show at Castello di Rivoli Museum of Contemporary Art: "History is a lesson in human perspective; as the U.S. continues to inflame and provoke the chasm of historical and religious wounds in the Middle East through imperialism, war, and conflict, now seems a particularly apt time for Wael Shawky's [work]." This portfolio of twelve prints is a steal if you think about it—each print comes out to about $250. Indulge in Shawky's imaginative creatures, castles, and sea-tossed ships—and collect on of today's most though-provoking political artists.
PAUL MPAGI SEPUYA
Figure (_2100597) , 2018
$6,300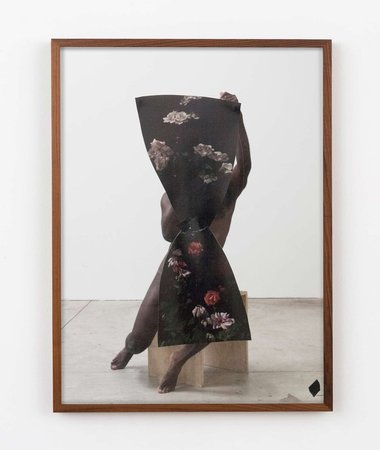 One of the standout pieces we saw at New York's Armory Fair this winter came from photographer Paul Mpagi Sepuya, a young artist who seems to shown up in just about every major exhibition or fair we've seen over the past few years, like the New Museum's  recent exhibition " Trigger: Gender as a Tool and a Weapon ." In an interview with the young artist—in which we speak about the works he showed at the New Museum, and about his personal life—we wrote: "Sepuya's photographs involve a revolving cast of friends, the majority of whom are gay men, and the interpersonal conditions that Sepuya sets up in his studio become performative—a reflection of how the boundaries between friendship and lust are not always clearly defined, at least not in the queer social space in which Sepuya operates." (Read the full interview here .) It's been a great year for Sepuya so far; his work is on view right now in MoMA's "New Photography" show, as well as an exhibition curated by Nayland Blake entitled "Tag: Proposals on Queer Play and the Way Forward" in Philadelphia's ICA . And last month, Sepuya joined the likes of Cory Arcangel , Parker Ito , Ryan McGinley , and Tabor Robak on the roster of New York and L.A.'s Team Gallery. (Sepuya will continue to work with Yancey Richardson Gallery in New York and Document in Chicago, where his second solo show, Dark Room, will open this weekend.) Collect Figure (_2100597) (pictured above)—a prime example of Sepuya's signature style, subject, and talent.
LAURA OWENS
Untitled (LO269) , 2004
$3,500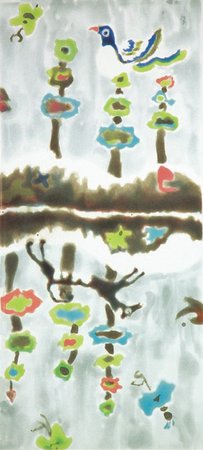 In 2013, we named Laura Owens one of our top artists to watch for the year, writing "insiders tout this widely admired painter's new works as among her best—and they'll get wide exposure when Gavin Brown opens a pop-up show for her in L.A. early this year." Now, just five years later, the LA-based artist has become one of the most known contemporary artists of today. This past February, Owens closed her mid-career survey at the Whitney Museum; a highly lauded exhibition spanning two floors and featuring over 60 works from the 1990s-present. Making bold strides to challenge traditional understandings of figuration and abstraction, Owens continually redefines what it means to be a contemporary painter; most recently exploring digital lexicons of computer manipulation through large-scale painting. Considering that her paintings have sold at auction for $1.7 million, this print for $3,500 is a steal.
MORGAN MANDALAY
C anine Guarding the Gates , 2018
$4,000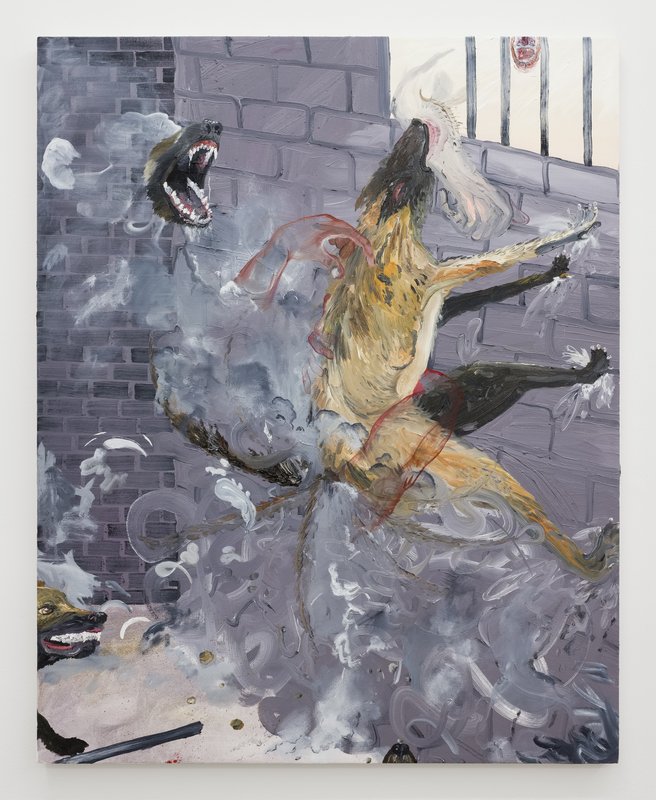 Though Morgan Mandalay flies under the radar in comparison to some of the heavy-hitting names on this list, he's been on our radar for the last couple of years. We wrote about his work in an "Artists to Watch" back in December of 2016, when he showed some of his paintings in a group show at Yautepec Gallery in Mexico City. At the time he was an MFA student at the University of California San Diego, and was running SPF15, an open-air exhibition "space"—hosted on a public beach. (Read " Q&A: Morgan Mandalay's SPF15 Gallery Avoids Gentrification by Hosting Exhibitions on Public Beaches ," a conversation between Mandalay and Artspace's Robert Grand.) Since then, he's shown at City Limits in Oakland, CAF Gallery in San Diego, and DAMA in Turin, Italy. And just last month we saw Mandalay's emotionally charged, angst-ridden canvases at Ridgewood's Kimberly-Klark gallery, including Canine Guarding the Gates pictured above. It's a large canvas, and it's an original work—any painting at this size for $4,000 is a good deal... the fact that it's a good painting is icing on the cake.
RELATED ARTICLES:
10 Artists to Watch this August
Collector and M WOODS Co-Founder Michael Xufu Huang's Favorite Works from NADA Miami Beach 2016