Bruce Nauman was pretty much a legend from the outset of his career, and his searching, multivalent aesthetic set the tone for a brand new world of conceptual wonder. A highly acclaimed and extremely prolific artist, he's been active since the early 1970s.
Working in mediums such as sculpture, video, film, installation, performance, and printmaking, he shies away from developing a single characteristic style. His work toys with both text and with fragmented images of the human body. Often provocative in nature, he connects physical realities of violence, sex, and death with visceral, spiritual messages. An early neon sign proclaimed: "The true artist helps the world by revealing mystic truths."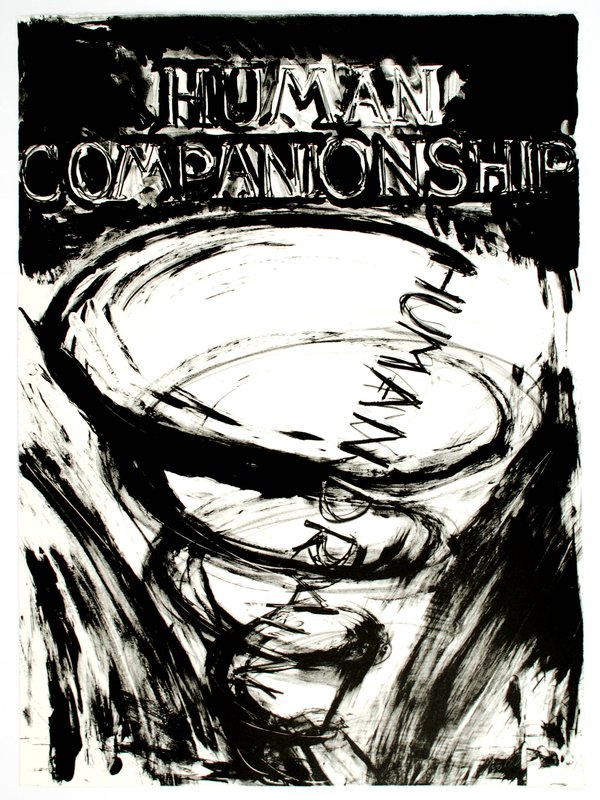 Bruce Nauman, Human Companionship , Human Drain , lithograph, 30" x 20", edition of 50, available now for $12,500
If you're a Nauman fan, check out these incredible artists from the Artspace vault, some established, some emerging, all of whom are bringing Nauman's legacy into 2020. All pieces are available to buy now from Artspace.com as are a number of Nauman's own works from the module at the bottom of our story.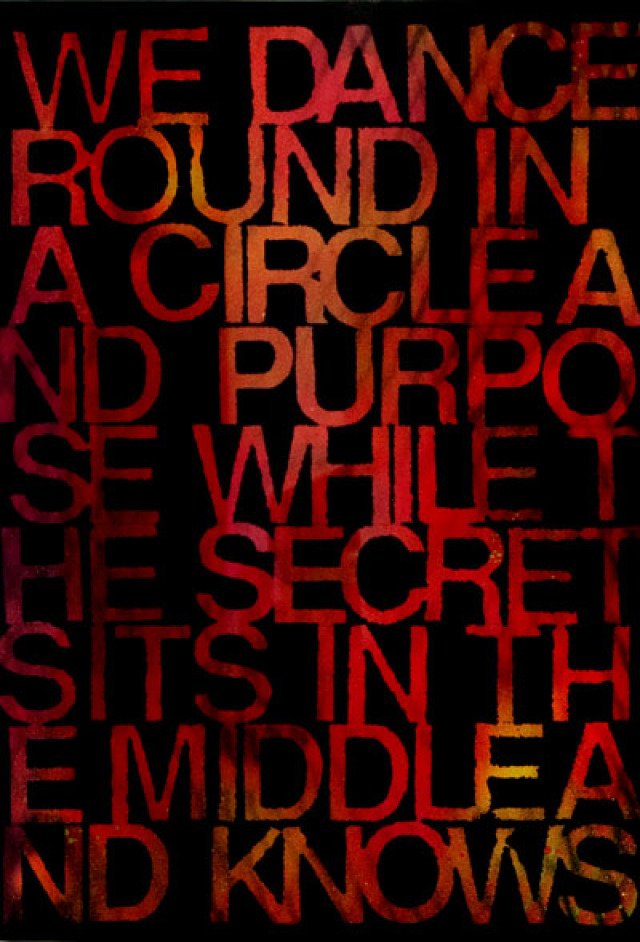 Frosty , 2010, Archival ink-jet print. 16.72" x 11.44", edition of 20, available now for $350
Michele O'Marah addresses the nearly forgotten relics of Hollywood and American media through her video art. She produces low-budget, home-style films that feature nonprofessional actors and her friends. O'Marah notes that this style serves to focus the viewer on the deconstruction of the narrative and enables her to tackle assumptions made about the characters in her works. More specifically, O'Marah questions the interpretation of fact and history as presented by mass media. O'Marah's lo-fi aesthetic has been an identifiable aspect of her work since early productions such as 2002's Valley Girl . In 2009 she was honored with an artist's grant from the Durfee Foundation and has continued to show in galleries in the United States and abroad. The Museum of Contemporary Art, Los Angeles, currently holds O'Marah's video work in its collection.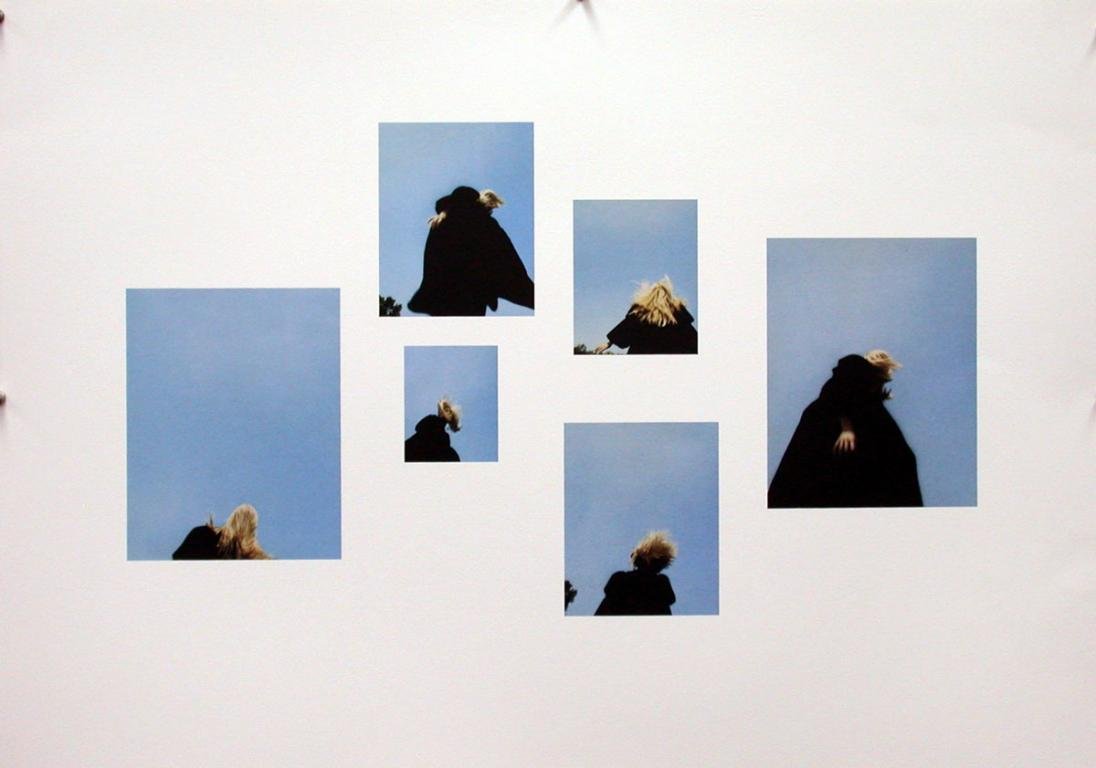 From Untitled #105 (A Short Story of Happenstance) , 2005, Photograph, 22" x 30", edition of 35, available now for $2,200
Anna Gaskell describes her work as an "elliptical narrative," as all of her series constantly change and shift with each re-telling. Borrowing heavily from Brothers Grimm fairy tales, mythology, ghost stories, and Alice in Wonderland , Gaskell is best known for her theatrical photographs of girls acting out staged scenarios. A former student of Gregory Crewdson, Gaskell's images appeal to anyone who has fond memories of the stories told to them in their childhood, as they transmit a hauntingly ominous yet  beautiful world full of mythology and nostalgic yearning. Working in both photography and film, Gaskell is the recipient of a Citibank Private Bank Photography Prize and a Nancy Graves Foundation Grant.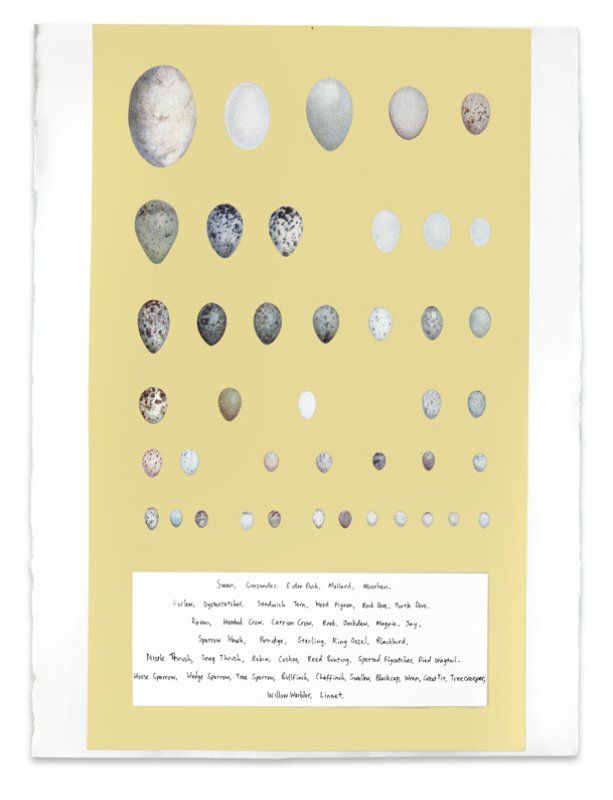 My Oology , 2009-2010, Screen print on Somerset Satin White (300 gsm paper), 29.92" x 22.05", edition of 20, available now for $449
The multi-media work of Scottish artist Graham Fagen draws from a number of historical and cultural references, particularly theatrical movements and strategies. His piece Peek-A-Jobby , 1998, arguably his most well known, is based around a Shakespearean device in which a pivotal action of the play takes place off-stage, allowing the audience to imagine the specifics. Addressing themes such as slavery, the cultural influences of music, nature and the symbolic power of flowers, and urban planning and regeneration, Fagen explores his conceptual points of departure through sculpture, drawing, printmaking, filmmaking, installation and performance.
Fagen has shown in a number of solo exhibitions and created commissions including, Artspace, San Antonio, Texas, The Fruitmarket Gallery, Edinburgh, and The Imperial War Museum. Group shows include the Scottish National Gallery of Modern Art, Edinburgh and the 2003 and 2015 Venice Biennales.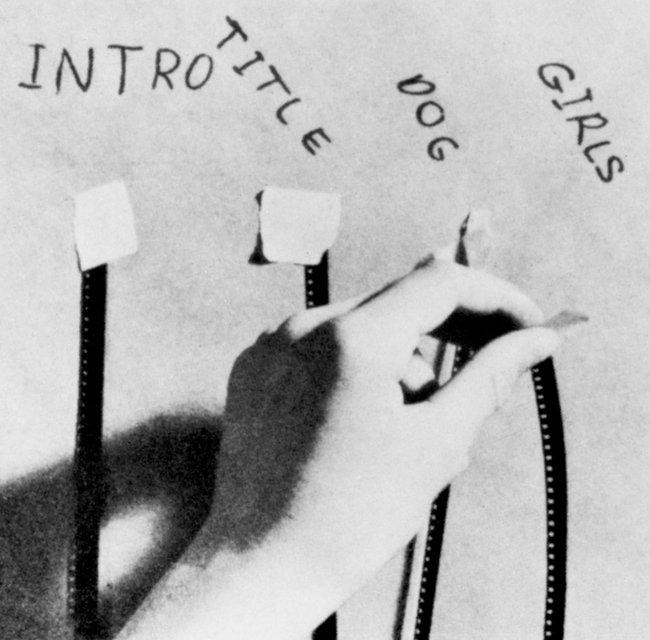 How To Make a Film (Edit) , 1973, One-color screenprint on Muscletone White, 20" x 20" , edition of 25, available now for $2,500
It's hard to overstate the impact that John Baldessari had on the art of his time, in part because  he was something of an index case for a particular breed of conceptual art that has spread to all corners of the art world. Beginning in 1970, when he took all of his paintings from his San Diego studio—a decade's worth of work—and incinerated them as part of his "Cremation Project," Baldessari systematically tested the boundaries of what can be considered art, creating strangely joyous works out of gestures as simple as hitting various things with a golf club (which he did for a series of photos), waving at ships (ditto), and placing dots over the faces of figures in old Hollywood film stills. As for how these documentations of conceptual gestures were able to function as art objects, well, Baldessari said, "the aesthetic takes care of itself."

These ideas and the resulting artworks that seethe with the tension between art and non-art—the tightrope that the artist walked throughout his mature career—spread like wildfire in the 1970s, in large part because Baldessari held sway over the cutting-edge art program at the California Institute of the Arts, better known as CalArts. As a teacher there in the 1970s and '80s, he inspired a group of students that included James Welling, Matt Mullican, David Salle, Jack Goldstein, Tony Oursler, and Troy Brauntuch (several of whom became known as part of the "Pictures Generation") with a philosophy that drew deeply on the approach of Marcel Duchamp, making direct address to the viewer's mind rather than eye.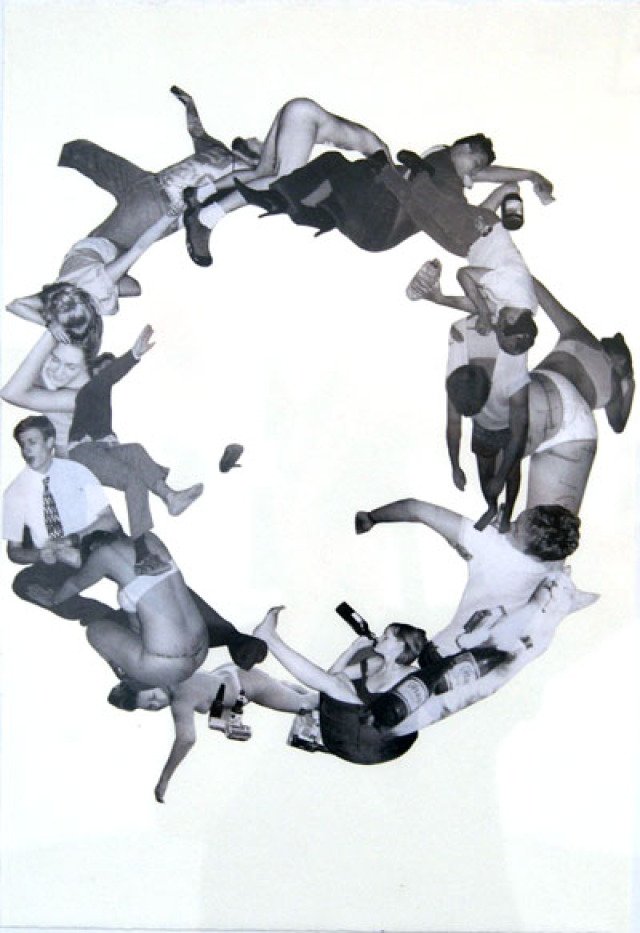 First to Come, Last to Leave , 2010, Archival ink-jet print, 16.72" x 11.44" , edition of 20, available now for $350
In her art Meredith Danluck experiments with notorious American cultural icons ranging from the Marlboro man to Michael Jackson. Her interest in American culture extends to "Drinkibility," a photo series in which she examines the intellectual's rejection of American culture as being too low brow, instead favoring European thinking. She holds a BFA in filmmaking from the School of Visual Arts in New York, but produces varied new media artwork. Her work has been featured at institutions including Liverpool Biennial, the Reina Sofia Museum, and MOMA PS1.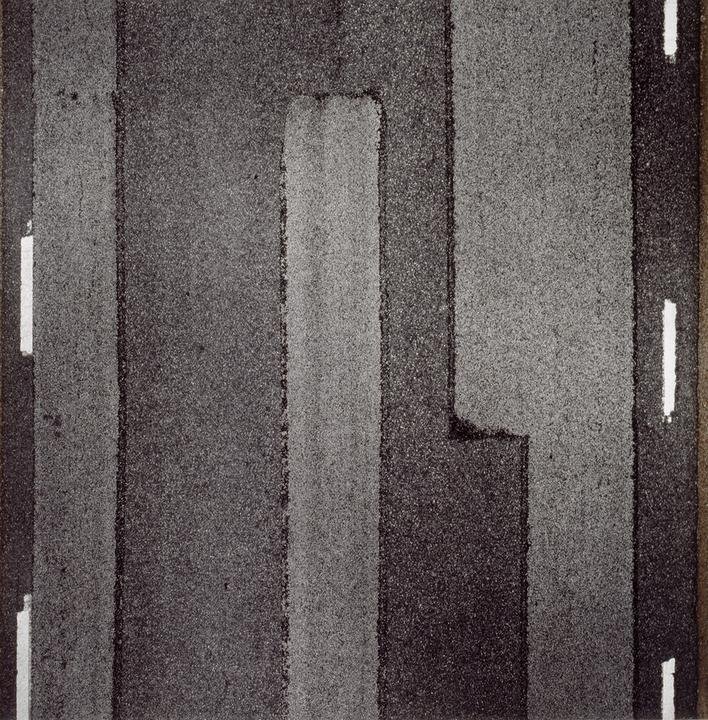 1. D Road , 2002, Gravure Somerset 300 gr., 31.10" x 30.71", edition of 24, available now for $1,550
The Swedish photographer and painter Clay Ketter uses texture, trompe l'oeil, and symmetry to make assemblages that mimic surfaces found in daily life. He focuses on what are usually perceived as undesirable for their scarified and dilapidated appearance, emphasizing the formal and social beauty of antiquated spaces and their crumbling stucco, tile, and stained concrete. Better known in Europe than in his native United States, Ketter has shown widely in France, Scandinavia, Germany, and Denmark, as well as America. His work often uses hardware-store materials: tile, house paint, concrete, and drywall, assembled into picturesque abstractions. Other times, he uses photographs of those same assemblages mounted on Diasec, an acrylic glass. This conflation of the photographic with the sculptural addresses itself to the inherent visuality of our experience of architectural space.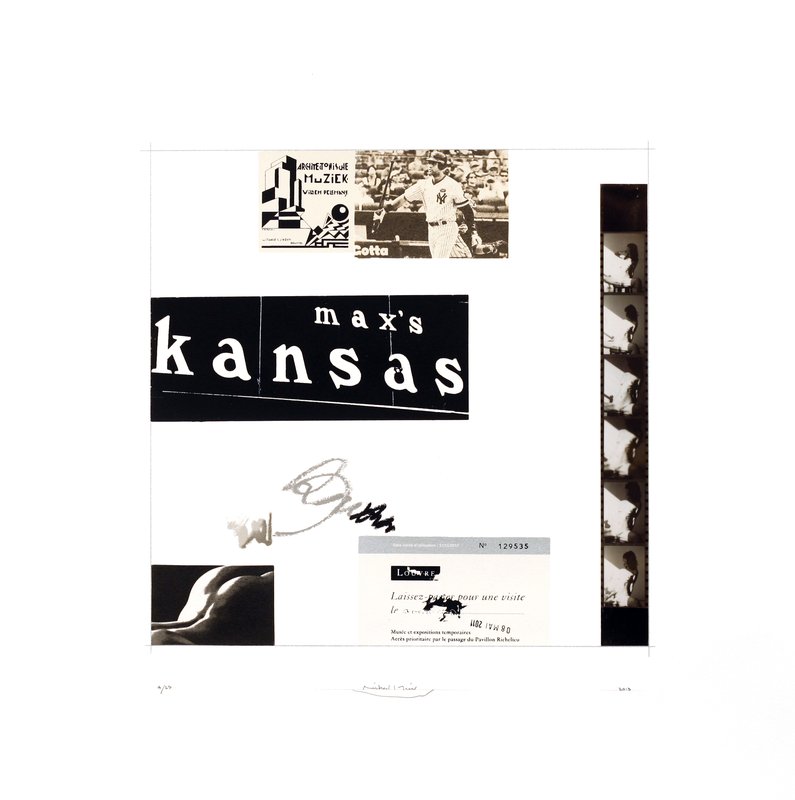 Max's, 2014, Silkscreen on 290 Gram Coventry Rag Paper, 34" x 34", edition of 25, available now for $5,000
Richard Meier is best known for designing such iconic museums as the Barcelona Museum of Contemporary Art and the Getty Center in Los Angeles. His geometric designs are characterized by openness and clarity, executed predominantly in white. But he also makes art. He has remarked, "White is the most wonderful color because within it you can see all the colors of the rainbow. The whiteness of white is never just white; it is almost always transformed by light and that which is changing; the sky, the clouds, the sun and the moon." Much of Meier's work was built using Le Corbusier's ideas, but he is also influenced by other early to mid-20th century architects such as Mies van der Rohe , Frank Lloyd Wright and Luis Barragán .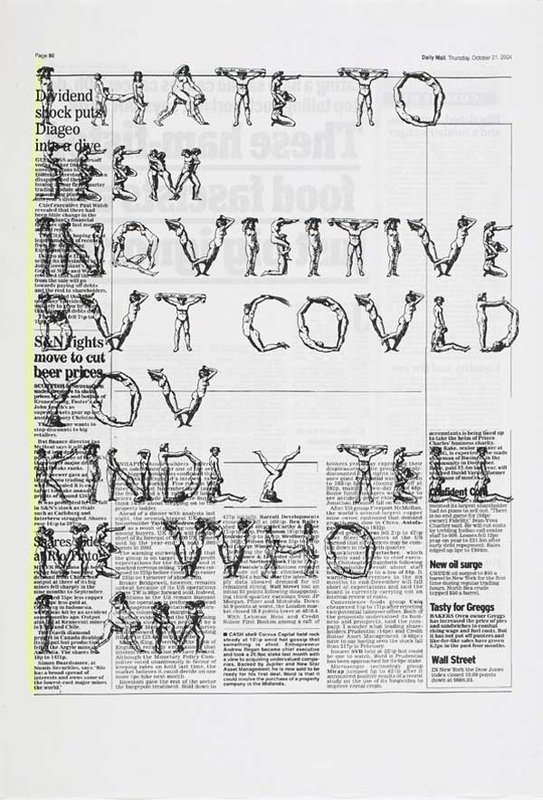 Untitled , 2010, Double-sided screen print, 18.90" x 12.99", edition of 50, available now for $833
Henrick Olesen's practice sexualizes Conceptual art, recognizing its often repressed homosexual history. The artist asks questions about sexual identity as it relates to authority, power, hegemony, and normative narratives. Through acts of sedition, often manipulating existing text and images via collage, Olesen exposes unacknowledged histories. In 2003, for instance, he inserted Tom of Finland's sadomasochistic photographs into Max Ernst's collaged novels La Femme 100 têtes (1929) and Une Semaine de bonté (1934), suggesting homosexual undertones to the Surrealist's already subversive work. The physical body plays a central role in Olesen's illuminations, often producing a fragmented figure or sourceless voice. In How Do I Make Myself a Body? (2009) , photo-text collages and sculptural objects tell the tragic history of the English mathematician Alan Turing, whom the British authorities sentenced to undergo treatment with female hormones–persecuted in spite of his achievements and patriotism. Typically heavily researched, Olesoen's work reveals the boundaries, borders, and laws that define queer spaces, sites, and bodies.
Henrik Olesen has had numerous gallery and museum exhibitions, at institutions including MoMA,  Kunstmuseum Basel, Museum für Gegenwartskunst, Warsaw's Museum of Modern Art, MACBA in Barcelona, and at the Australian Center for Contemporary Art.
Want to find out more about Bruce Nauman? Take a look at his artist page , get a copy of Phaidon's Bruce Nauman The True Artist or take a flick through the module below for the opportunity of buying some of his work now.
[Nauman-module]
RELATED ARTICLES:
How Did New York Change Bruce Nauman? Looking Back On A Radical Period In The Artist's Career