Inspired by this month's art fair and auction onslaught, resident art advisor Amanda Knuppel highlights the artworks on Artspace that stand out from the crowd (and will give you the best bang-for-your-buck). Read on to find out more about why Amanda's picks are worth the investment, and add them to your cart before she does!
POLLY APFELBAUM
Untitled , 2006
$700 or as low as $62/mo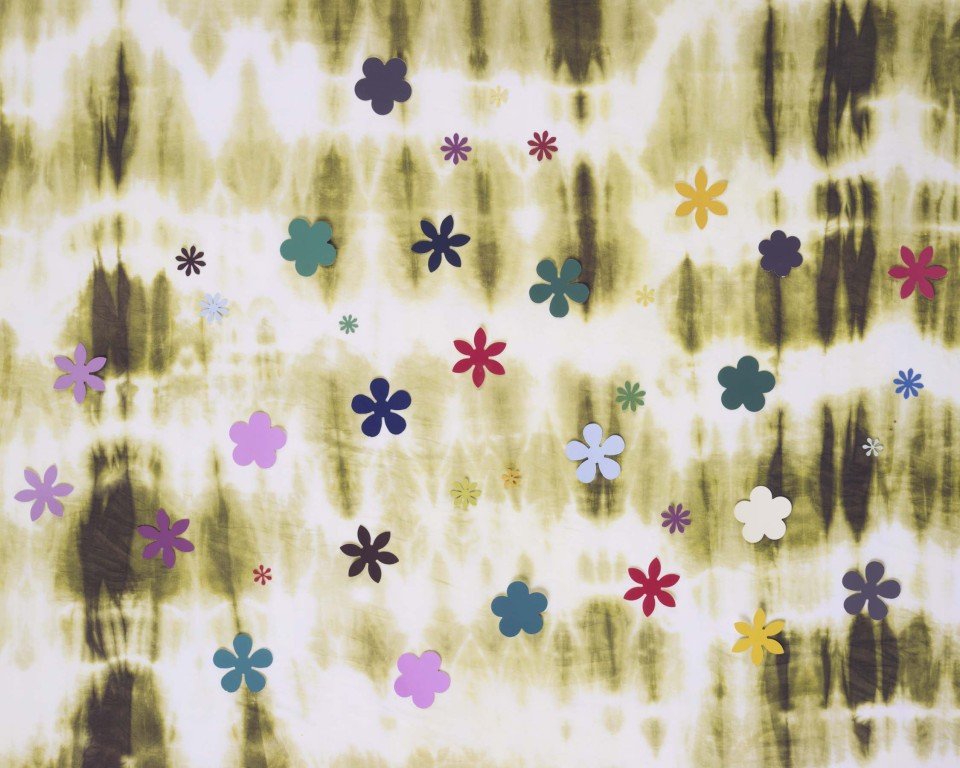 On the occasion of Apfelbaum's mid-career survey exhibition at the ICA Philadelphia in 2003, critic Lane Relyea wrote in his catalog essay; "Apfelbaum's work is both painting and sculpture, and perhaps photography and fashion and formless material process as well. It's all these things—wildly so and wildly not so." Relyea's emphasis on wildness surely refers to Apfelbaum's predilection for electric colors, unconventional media, and playful compositions. Her work often incorporates textiles, dyes, and sculptural elements; the intense hues and organic forms in Untitled (2006) imbue this edition with the same handmade sensibility that has won the artist many fans throughout her career. Apfelbaum is widely collected by museums from coast to coast, including: The Museum of Modern of Art, NY; The Whitney Museum of Art of American Art, NY; The Los Angeles County Museum of Art, CA, The Henry Art Gallery, Seattle; The Dallas Museum of Art, TX, Philadelphia Museum of Art, PA; and The Carnegie Museum of Art, Pittsburgh, PA; among others. To say that a representative work by Apfelbaum priced under $1,000 is a rare find would be a gross understatement—this deal is a steal.
MELISSA BROWN
Decoy , 2019
$6,500 or as low as $573/mo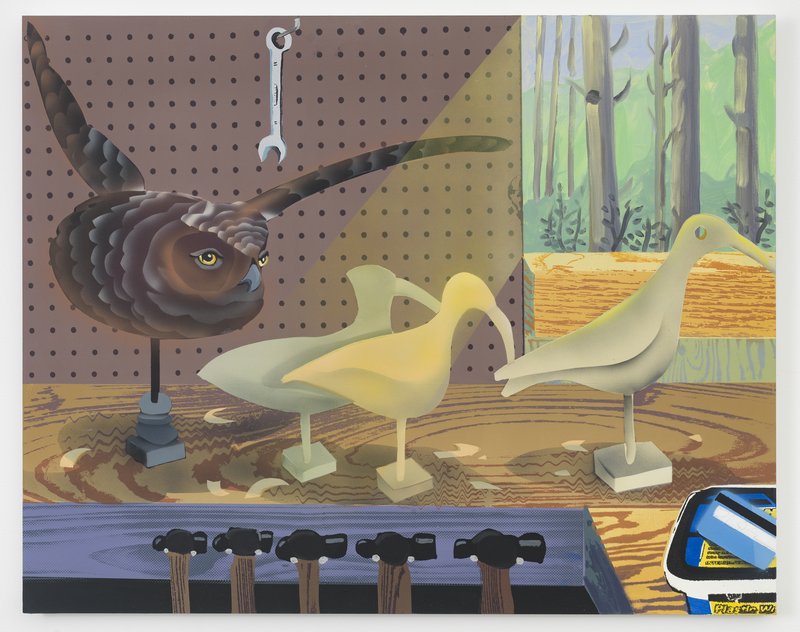 Melissa Brown's paintings make brilliant use of both historical and contemporary references to create and populate a visual world composed of representation and abstraction. In them, life as we live it and life as we view it, collide in a single plane. There always seems to be a combination of nostalgia and optimism in Brown's work, as in Decoy (2019) which mirrors the rapid clashing and recombining of visual culture's past, present, and future in real time. In the years since I started following the artist's work, she has received glowing reviews in The New York Times and Art in America , and was awarded the Joan Mitchell Foundation Grant for Painting. Every series of Brown's work charts a new journey with the viewer in the passenger seat. Her next solo exhibition at Derek Eller Gallery opens in New York later this year, and I can't wait to see where her paintings (and their prices) end up.
MIRA DANCY
F.A.W.N. // Florence Anonymous Woman Nightingale , 2019
$2,286.00 or as low as $154/mo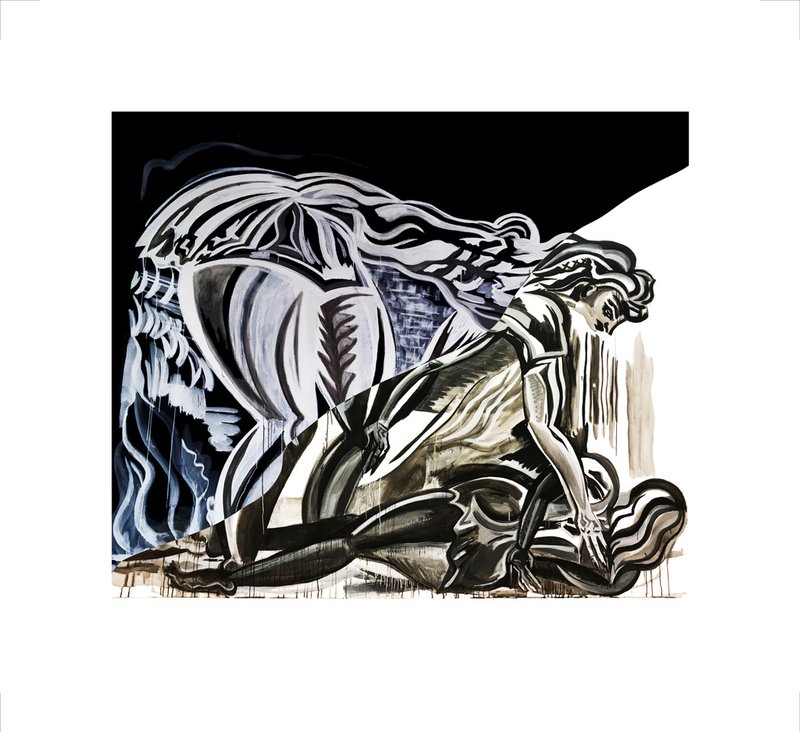 Since I first saw her work in MoMA PS1's Greater New York (2015), I have been captivated by Mira Dancy's skill at borrowing from Classicism and popular advertising to render highly stylized yet empowered female subjects. F.A.W.N. // Florence Anonymous Woman Nightingale (2018) originated as a mural in the artist's studio, later translated into this compelling, elegant print. Here, we find all the hallmarks of Dancy's iconic style: saturation, turbulence, tension, and graphic linework—but at a fraction of the cost of one of her highly sought-after works on canvas. Based in New York, Dancy has been the subject of exhibitions internationally and her work is in the collections of the Los Angeles County Museum of Art, CA, The Whitney Museum, NY, and the YUZ Foundation, Shanghai. Her work always shines in even a crowded field; Dancy's solo presentation with Night Gallery at Frieze Los Angeles in February was unforgettable. I, for one, would snatch up this edition without a second thought.
HEDDA STERNE
Untitled , 1965
$8,000 or as low as $705/mo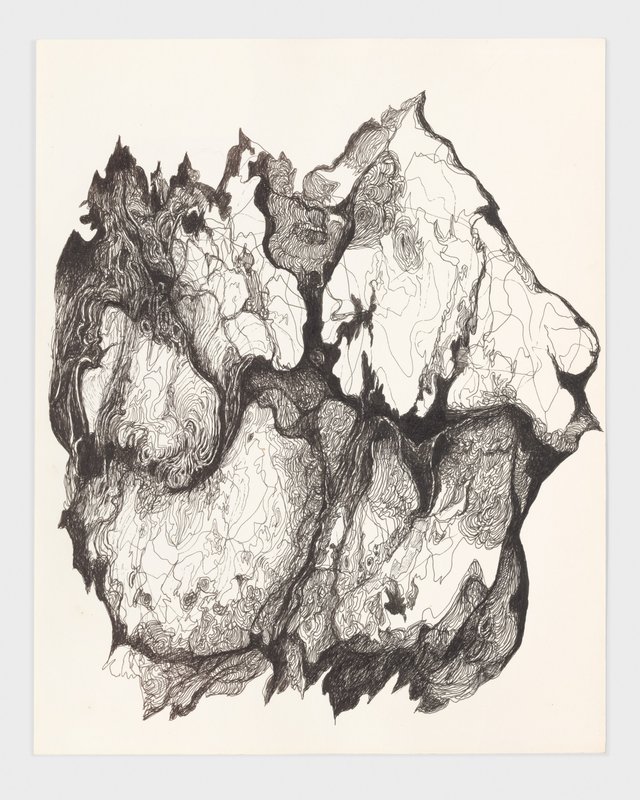 You know the lone woman pictured in Life magazine's infamous "Irascibles" photograph by Nina Leen in 1951? That would be Hedda Sterne, who can be seen standing, literally, alone above her male peers: Willem de Kooning, Ad Reinhardt, Jackson Pollock, and Mark Rothko among them. Sterne splashed onto the supercharged NY art scene in the 1940s when, after fleeing Europe, her work was included in André Breton and Marcel Duchamp's landmark "First Papers of Surrealism" exhibition. Unlike many of her counterparts, Sterne resisted codifying a 'signature' style and experimented with many diverse subjects and forms throughout her career. Despite her representation in esteemed institutional collections such as The Art Institute of Chicago, the Carnegie Museum of Art, the National Gallery of Art, The Metropolitan Museum of Art, and Tate Modern (the list goes on), Sterne remains relatively under the radar. Untitled (1965) is stunning, significant, and unique: if you're seeking to invest in museum-quality work before the market catches up, this is your chance.
JUERGEN TELLER
Food No. 15, Hotel Il Pellicano , 2010
$6,750 or as low as $595/mo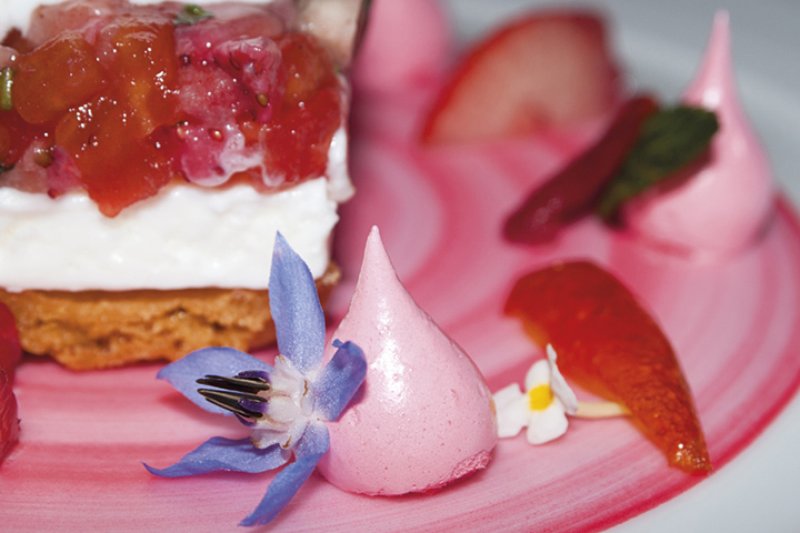 If pure eye candy is what you're looking for, Juergen Teller delivers. Part of his Hotel Il Pellicano series, Food No.15 (2010) presents a culinary landscape so sculptural and lush that it wouldn't be hard to convince me this wasn't a picture of food, at all. Known widely for his photography in both fine art and commercial fields, Teller has captured the visages of such prominent figures as William Eggleston, Cindy Sherman, Kate Moss, Vivienne Westwood, and Kanye West. Even more humble subjects (such as dessert) benefit from his mastery of light, composition, and cropping—tools Teller utilizes to elevate everyday scenes and organic flaws to iconic status. The artist's work has been included in esteemed exhibitions worldwide; for starters, he represented Ukraine as one of five artists in the 52nd Venice Biennale (2007). Museums including the Centre Pompidou, Paris, the National Portrait Gallery, London, and the Museum of Modern Art, Zurich have collected his photographs. Everyone could use a little visual escape from time to time—considering the artist's pedigree, this one may just pay you back.