Before taking the helm as editor-in-chief of the highly regarded contemporary design magazine Surface—and simultaneously stepping in as a trustee of the Noguchi Museum in Queens—the New York-based journalist Spencer Bailey worked in various capacities at publications like The Daily Beast, Vanity Fair, andEsquire while also contributing to The New York Times Magazine andBloomberg Businessweek. It's this wide-ranging practical education that's granted Bailey an unusually sophisticate and diverse set of touchstones when it comes to evaluating contemporary art. Here, Bailey lends his practiced eye to a few of the offerings at this year's edition of NADA New York, on view May 5-8 in Basketball City.
DAVID ARMSTRONG SIX
A Cry For A Shadow, 2016
Parisian Laundry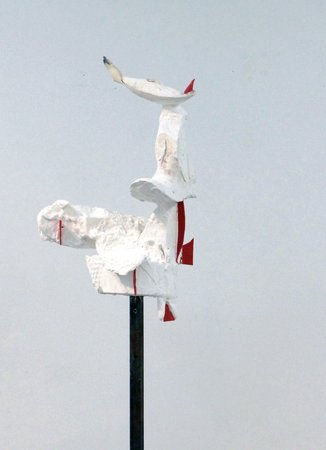 I immediately thought of Tom Sachs's "Tea Ceremony" exhibition—currently on view at the Noguchi Museum—when I saw this. The DIY aesthetic of this sculpture series is not unlike Sachs's, and in form, there's even a bit of Noguchi.
SAM CONTIS
Desert Landscape (Three Riders), 2015
Klaus von Nichtssagend Gallery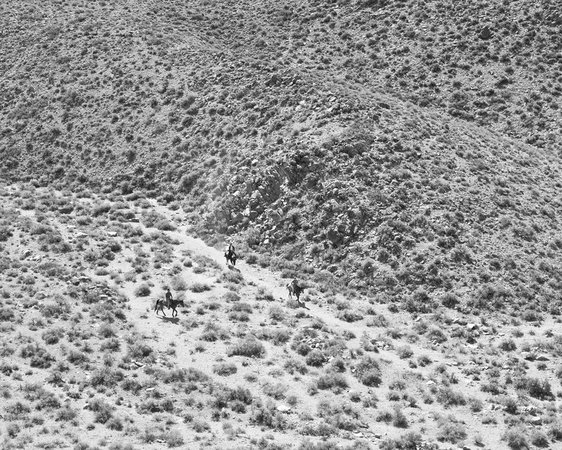 This print reminds me a lot of Frederick Sommer's 1940s "Arizona Landscape" series. I was born and raised in Denver, and coming from the West, this kind of image—an abstraction of the landscape—really appeals to me.
JOHN DANTE BIANCHI
Untitled #6 (Bruised Panel), 2016
Galerie Derouillon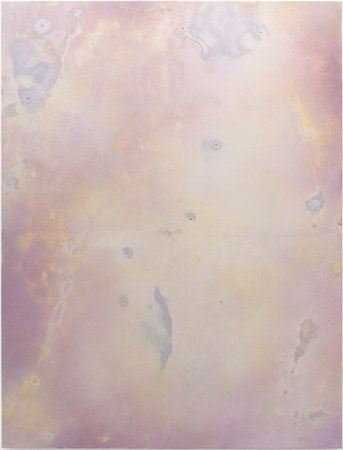 This work is so pleasing to look at, much like Alex Israel's "Sky Backdrop" paintings. I enjoy its cloud-like quality.
EDIE FAKE
SRO, 2014
The Shandaken Project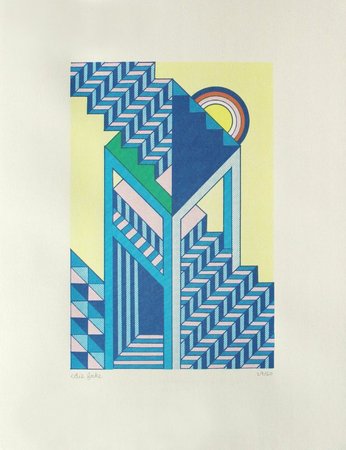 This totally reminds me of the graphic work of the Memphis Group. I'm a fan of artist and designer Nathalie Du Pasquier's paintings and drawings, and I can't help but think of Du Pasquier when looking at this.
AKIRA IKEZOE
Untitled 98, 2015
Proyectos Ultravioleta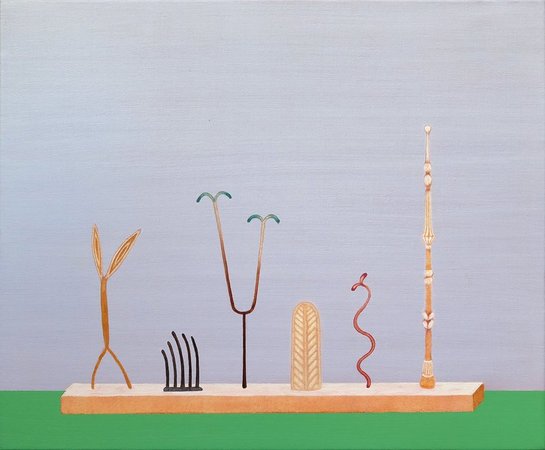 Ikezoe's paintings remind me of those of Jonas Wood, with a Japanese twist. I have a very small collection of Japanese art—photographs by Yasuhiro Ishimoto and Daisuke Yakota and a ceramic vessel by Kazunori Hamana. This would be right at home alongside those.
YOSHIAKI MOCHIZUKI
Untitled 11/11, 2015
Marlborough Chelsea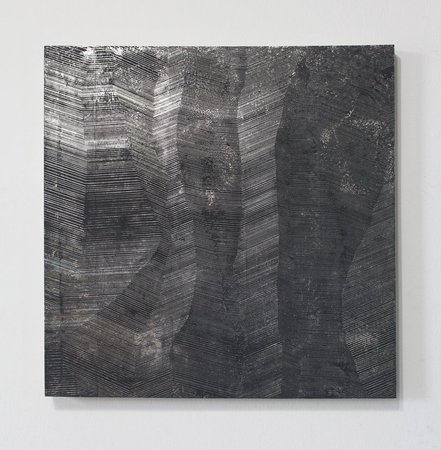 There's a quiet, meditative quality to Mochizuki's work. These are not paintings that scream out at you. I appreciate that about them.
LINN PEDERSEN
Stratus # I, 2015
Entrée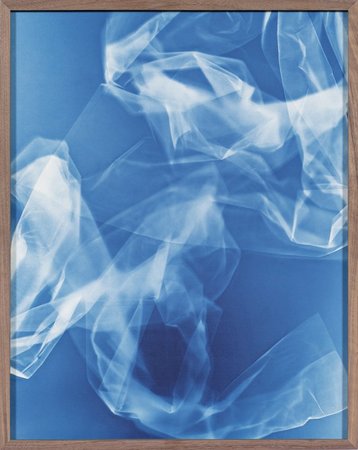 Pedersen's work absolutely blows me away. All of her prints at NADA caught my attention, but this one in particular stood out. I own one of Danish painter Kasper Sonne's TXC paintings, and this would make for an interesting pairing with it. Also, it reminds me of some of the abstract "Current Study" photographs of the Dutch photographer Sjoerd Knibbeler.