Teeny tiny artworks abound at The European Fine Art Fair at New York's Park Avenue Armory—a fair known for its expensive blue chip artworks traded on the secondary market. But if you think small means cheap, think again. Some of these artworks are so unusually small (like a 5 x 5 inch Warhol), that they're actually more expensive than their larger counterparts. 
PABLO PICASSO
Taureau, 1959
$185,000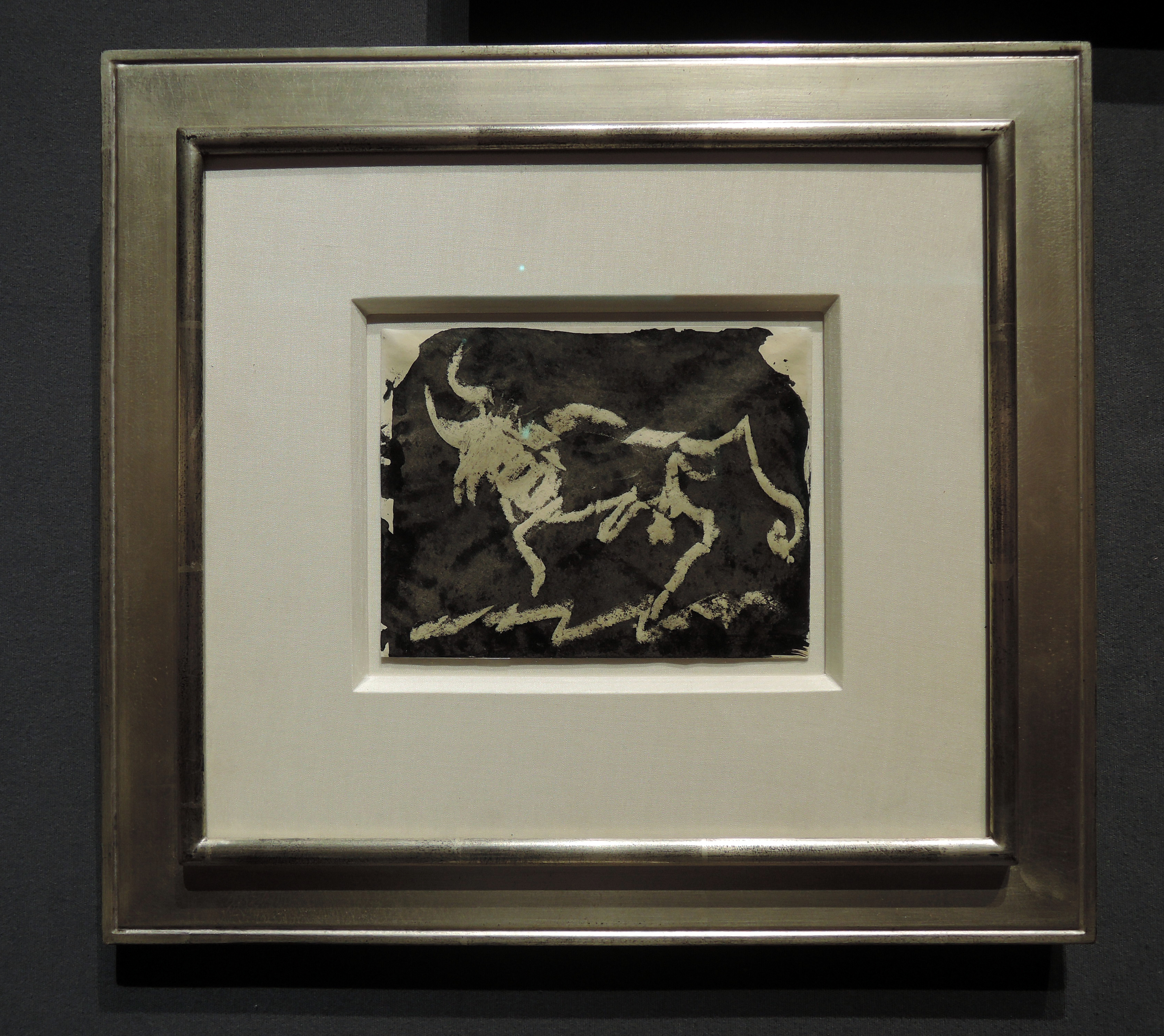 If you look close enough, you can tell that this india ink and oil pastel Picasso drawing is on the back of a paper envelope.
JOSÉ PEDRO COSTIGLIOLO
Composition Con Forma Negra (c. 1965)
$45,000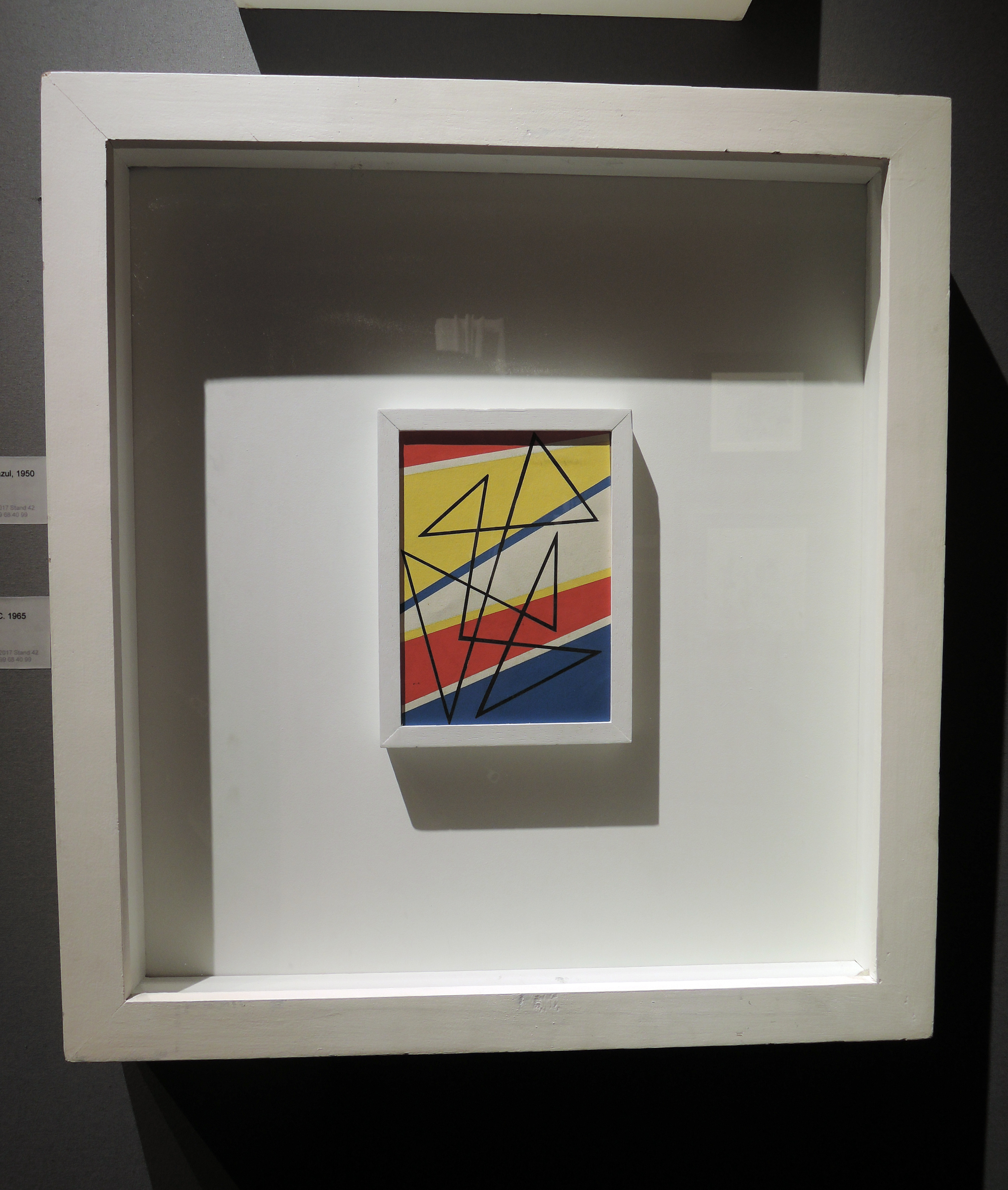 This little painting by the late Uraguayan Concrete artist José Pedro Costigliolo seems to have a Napoleon complex. The framed painting is placed within yet another, larger frame—most likely an effort to make the piece seem a bit more substantial. "The piece wasn't conceived with the frame," the dealer tells Artspace. "It was framed this way by the previous collector."
JOSEPH CORNELL
Pocket Object, 1949-50
$225,000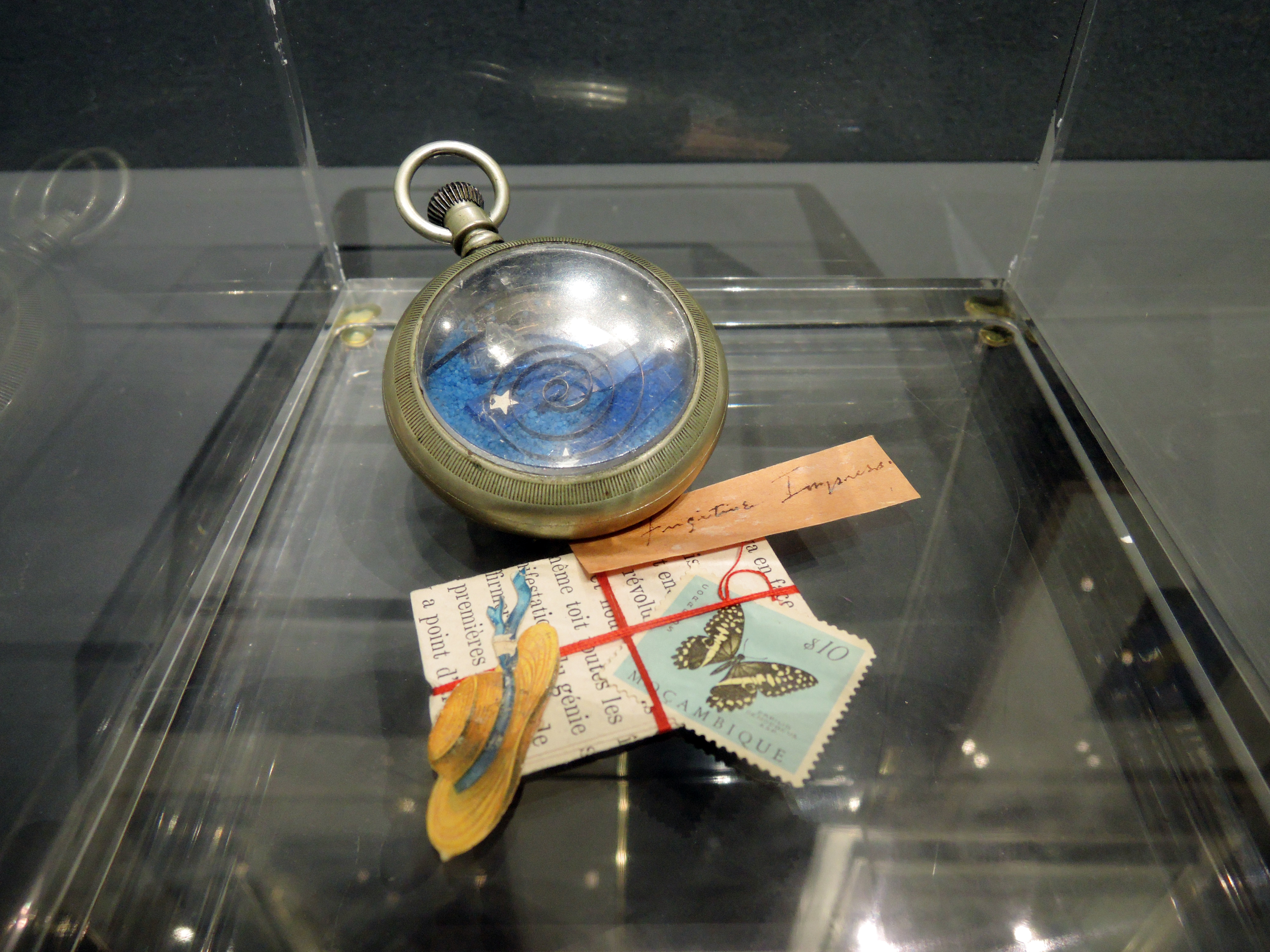 It's not too surprising Joseph Cornell makes this list—much of the artist's work is nimble. But what we can poke a little fun at is the fact that it took him two years (1949-50) to make this little guy. For a quarter of a million, this pocket watch better make your heart tick.
UNKOWN
Electrum Stargazer, 3rd millennium B.C.
Phoenix Ancient Art
$1,000,000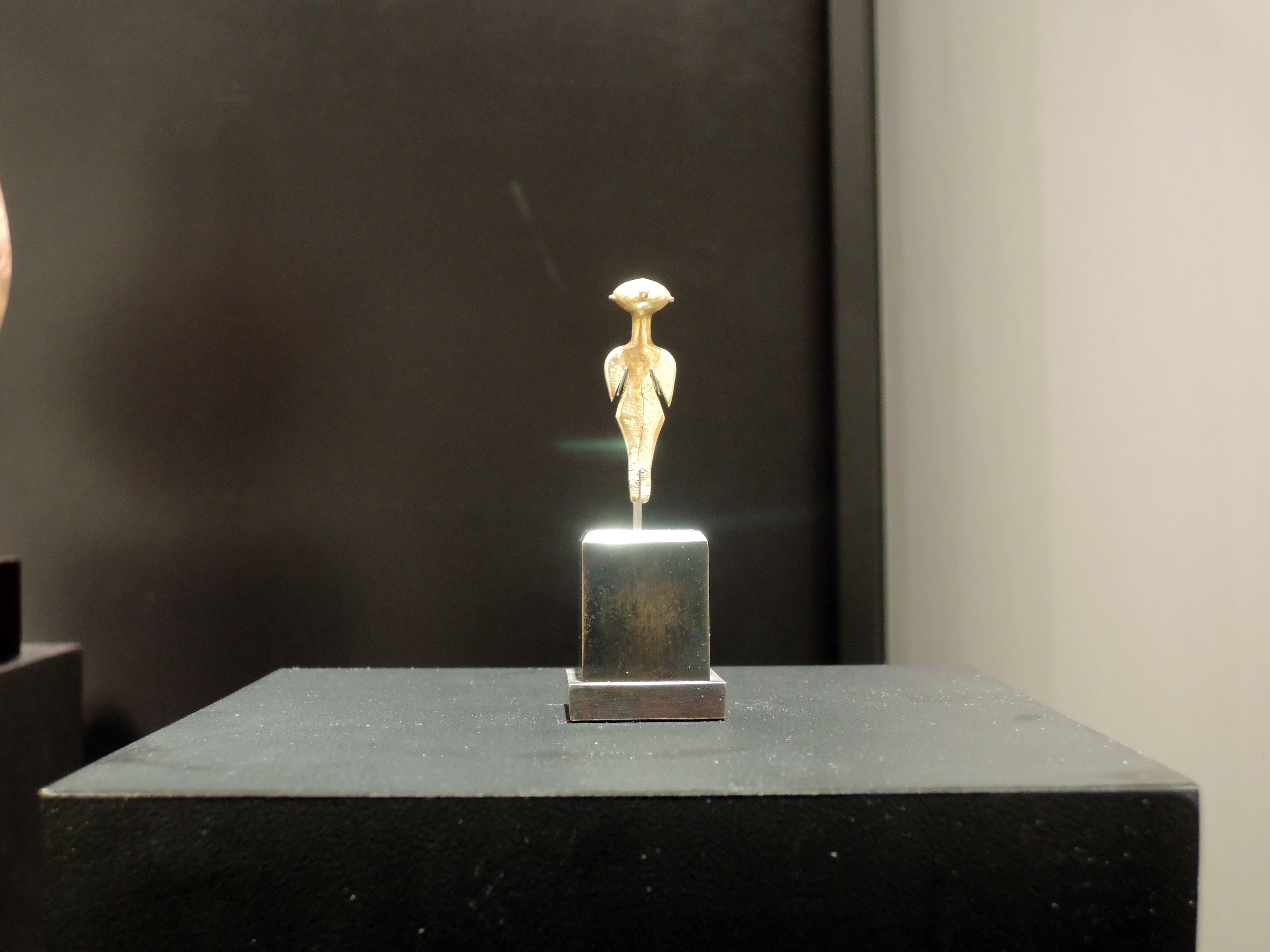 This little guy was found by the Black Sea in Turkey and it's not known whether it was used in a domestic setting or a tomb. Reaching only 4.4 cm (that's centimeters, people, not inches) this little figure is the smallest on our list… and the most expensive. 
HENRY MOORE
Family Group, conceived in 1959
Eykyn Maclean 
$400,000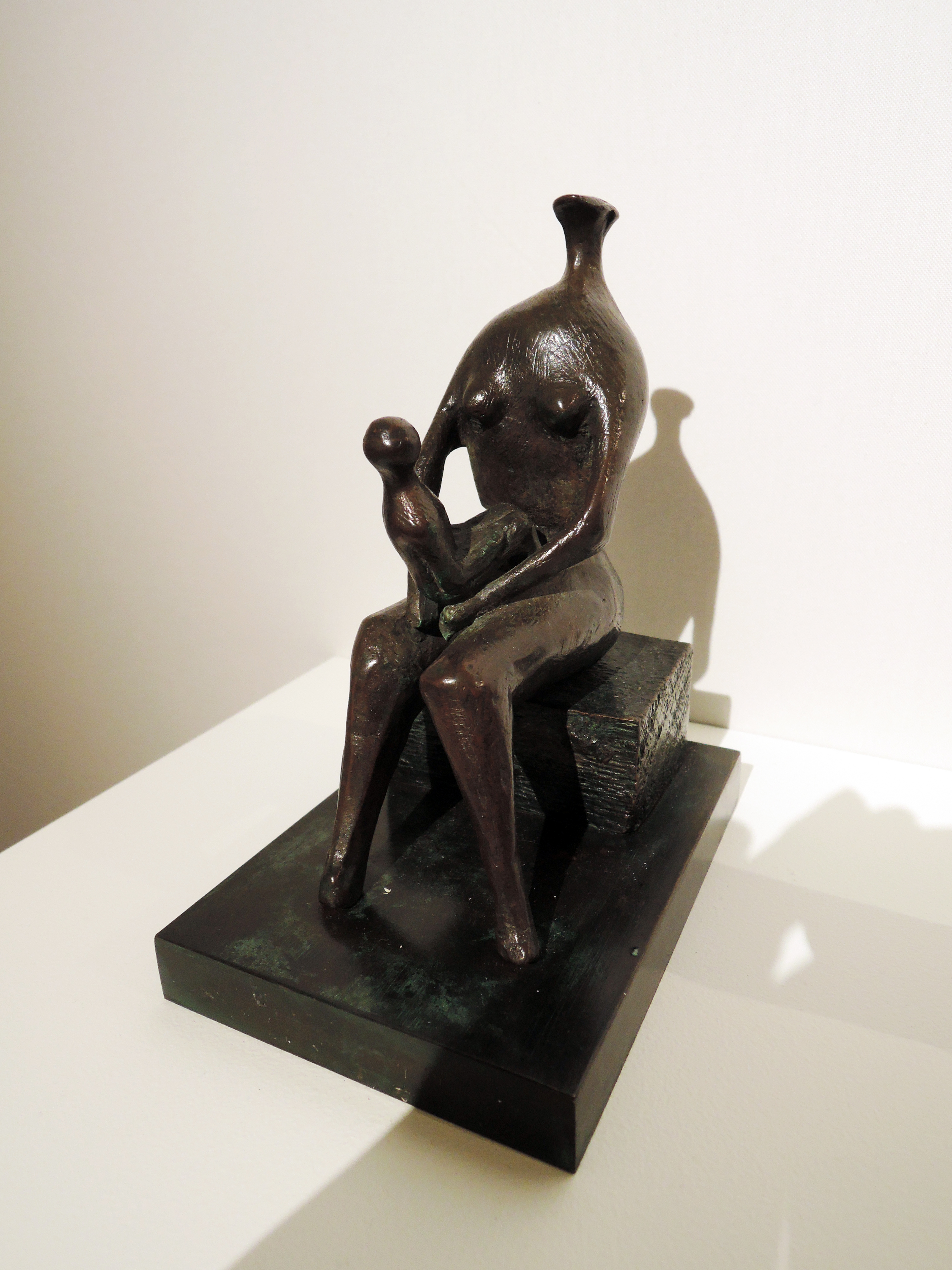 At under six inches in height, this sculpture isn't the smallest of the bunch, but it is quite puny when you consider the sculptures Moore is best known for: monumental public sculptures, measuring up to 16 feet in length.
ALEXANDER CALDER
Untitled, c. 1955
Van de Weghe Fine Art
$295,000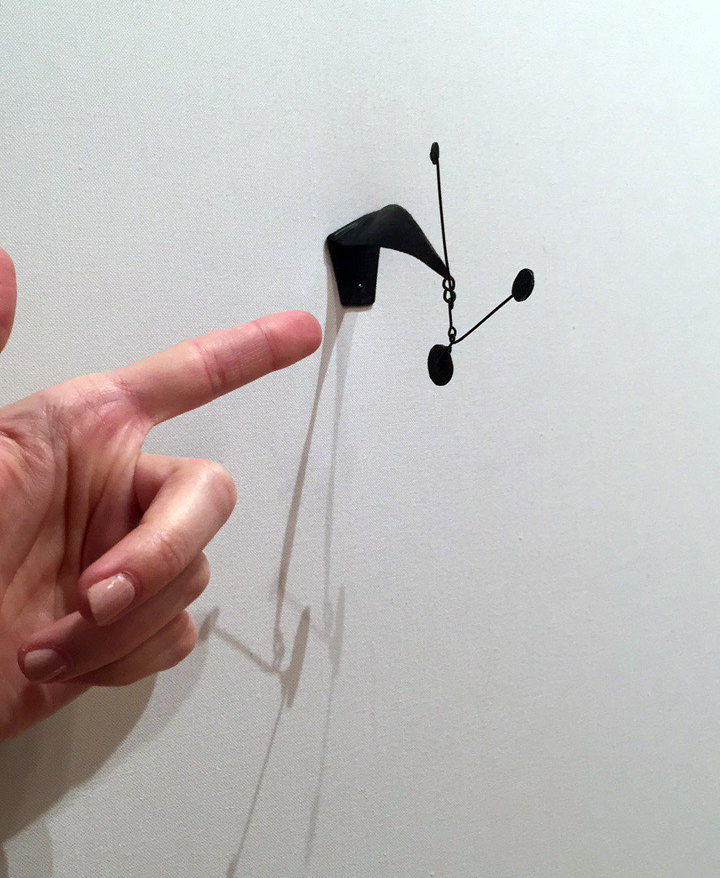 How adorable is this Calder? Measuring only 3 by 3 ¼ by 1 ½ inches, the baby mobile only has one moving part. Though Calder is best known for his mobiles, he also made jewelry (worth googling) so this lil' guy isn't even one of the famed artist's smallest works.
UNKOWN
A Stylized Male Head, 3rd millennial B.C.
Cahn International A.G.
$18,000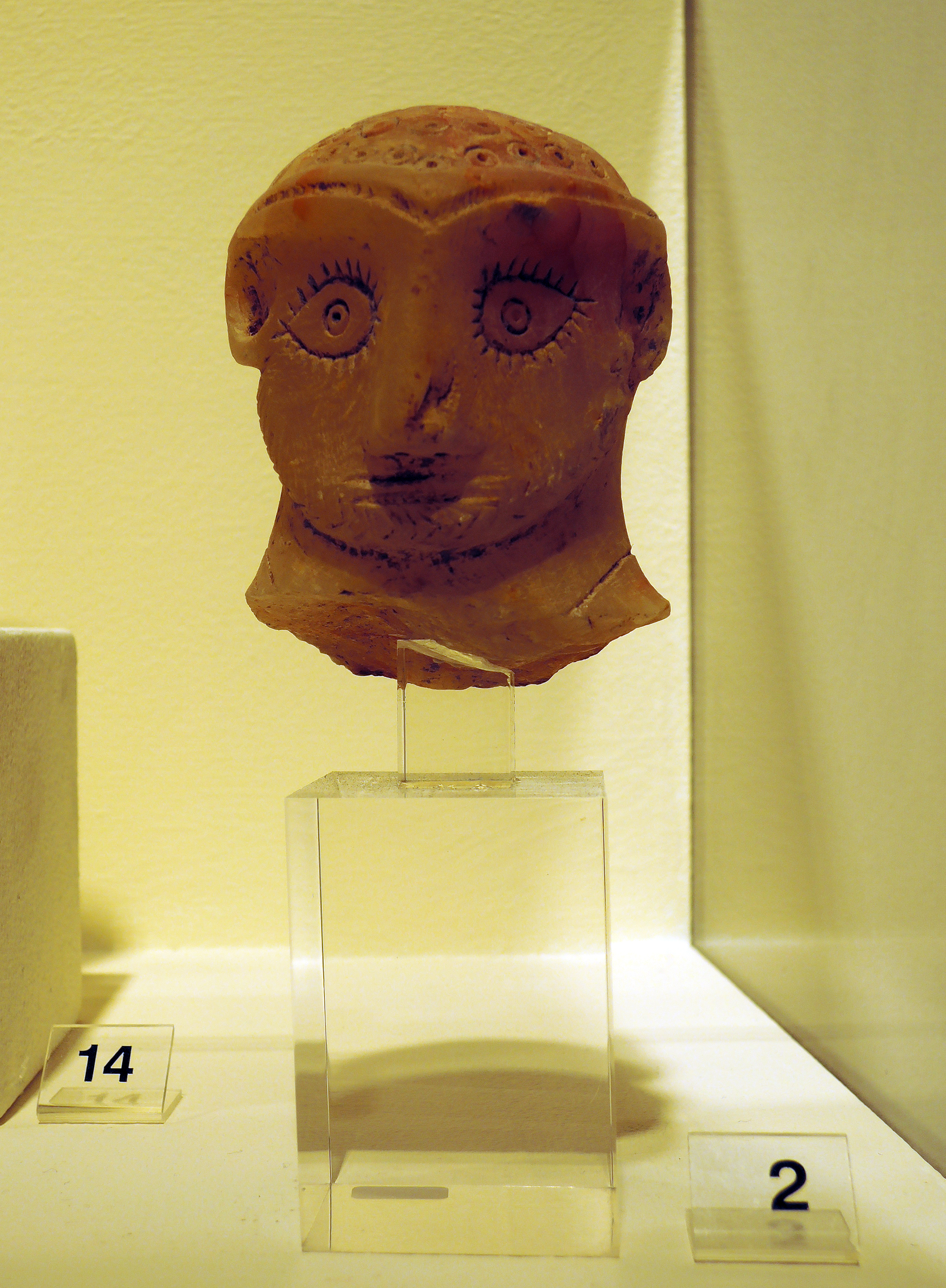 It's a bit unfair to call this three-inch head a tiny sculpture, since it was originally much larger (the head broke off and the body is missing.) 
ANDY WARHOL
Flowers, 1965
Van de Weghe Fine Art
$210,000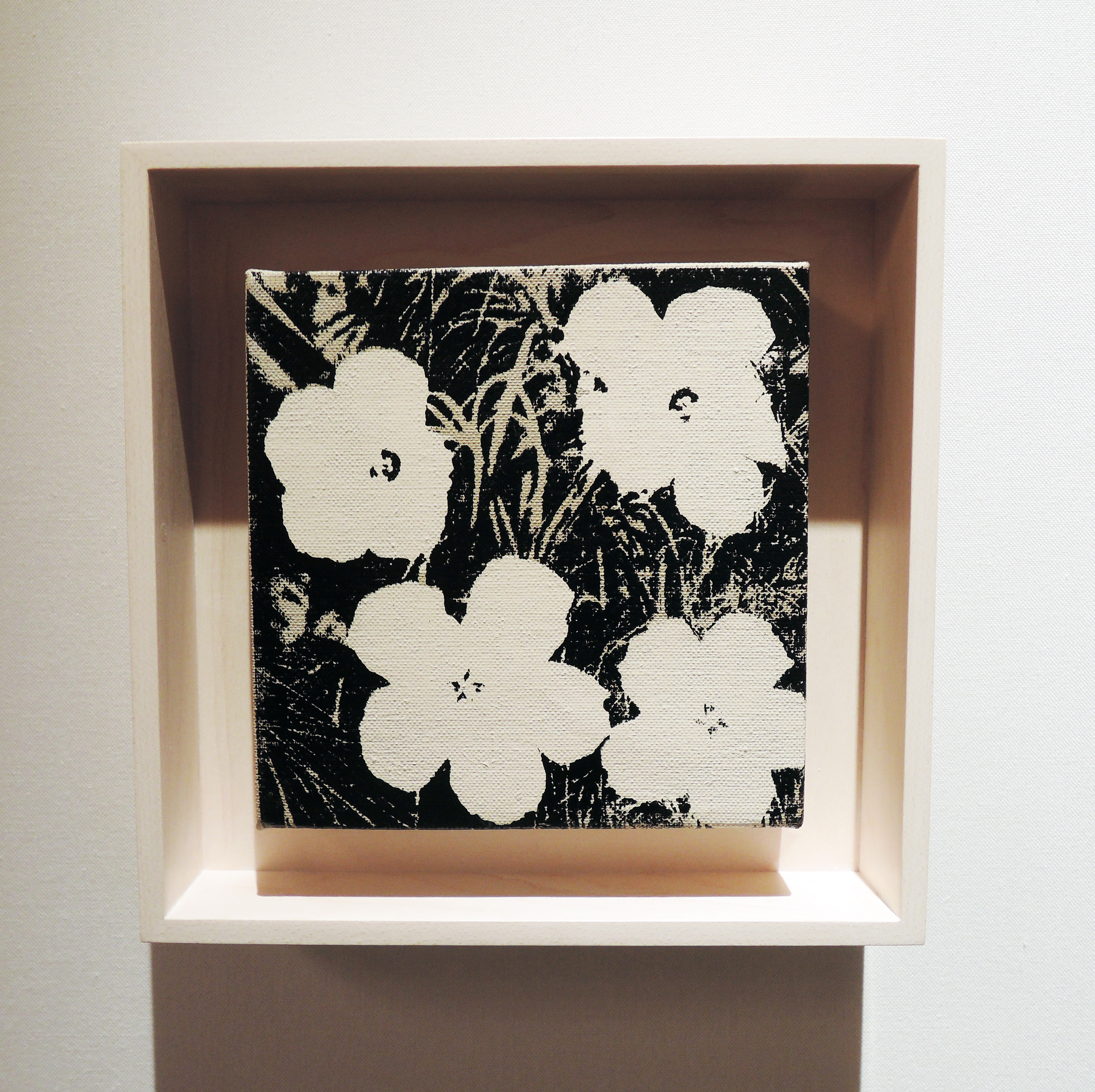 Though a 36 by 36 inch Flower silkscreen from the '70s generally goes for $50,000, and on Artspace, we have a 23 by 23 inch flower lithograph for $28,000, this tiny 5 by 5 inch Flower "painting" (it's a silkscreen on canvas) from 1965 is valued at $210,000. 
JOHN CHAMBERLAIN
Untitled, 1997
Tina Kim Gallery
$120,000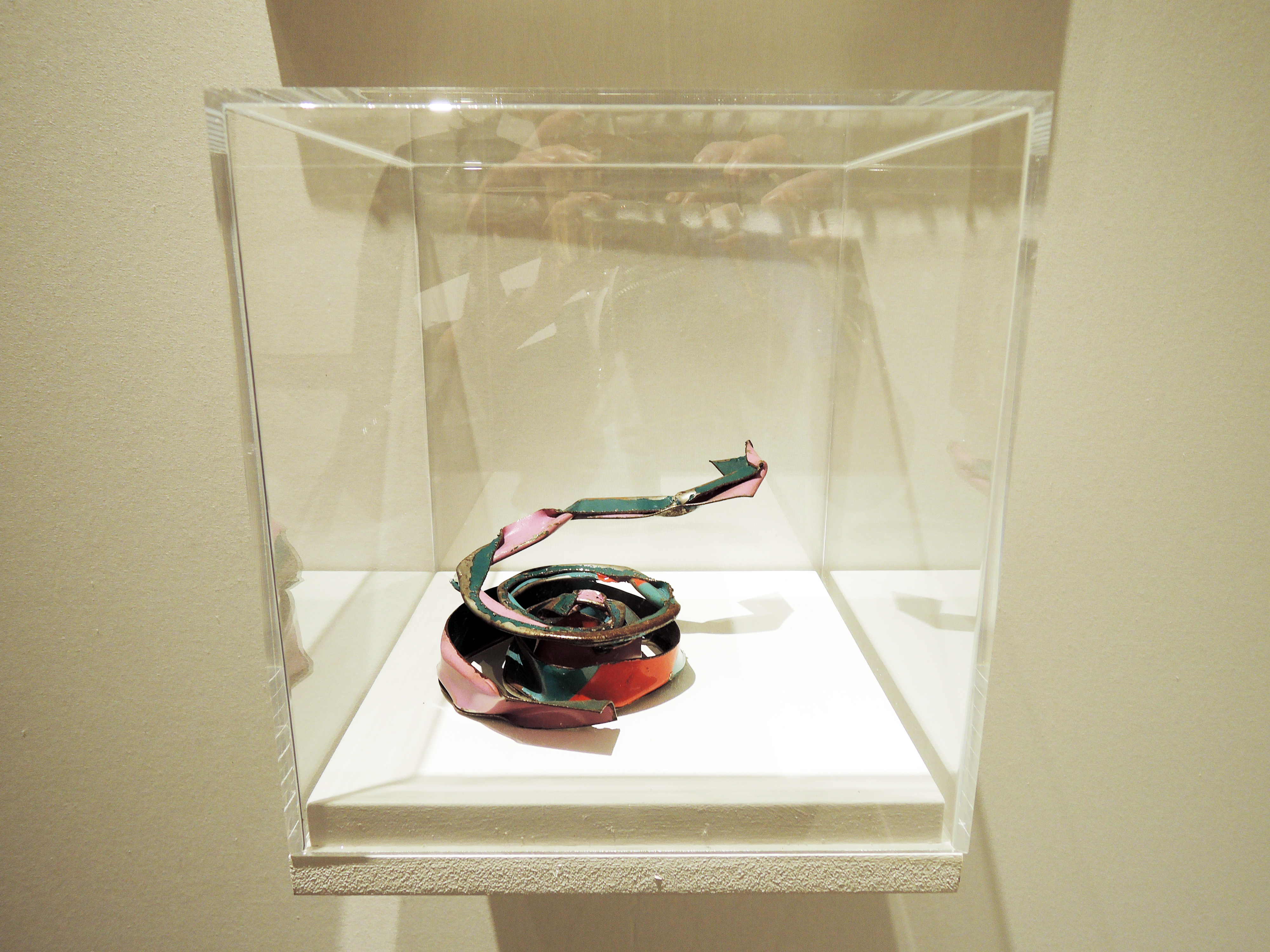 John Chamberlain's painted steel sculptures come in all shapes and sizes. This one is only 7 inches across at its widest point.