Moscow may be the commercial centre of Russia's thriving art scene, but the country's second-largest metropolis has undergone a cultural renaissance all its own in recent years. Today the city formerly known as Leningrad is bursting at the seams with art, thanks to the recent opening of both the Novy Muzei (aka New Museum) and the Erarta contemporary art museum, as well as a number of galleries specializing in contemporary art.
There's also a plan to transform billionaire art collector Roman Abramovich's New Holland Island, a former navy base, into a self-contained cultural destination with its own museum; and the Mariinsky II, a state-of-the-art performance hall adjacent to the 19th-century Mariinsky Theatre, opened this month after more than 10 years of development. And, of course, St Petersburg is already home to one of the most magnificent marvels of the world: the State Hermitage Museum.
For the art-minded traveller, there may not be a better time to visit St Petersburg than this summer, when White Nights and warm days bring endless opportunities to experience the city's creative side.
View a thematic collection curated by Olga Kachalova, chief concierge at Four Seasons Hotel Lion Palace St Petersburg, and read her exclusive interview on Artspace.com.
MUSEUMS
State Hermitage Museum
2, Dvortsovaya Square
There are more than three million works and artifacts housed in this national treasure chest founded in 1764 by Catherine the Great. A traveller could spend an entire vacation wandering the six buildings of the State Hermitage, but a brief visit will astound the senses. This summer, no fewer than 11 exhibitions are opening at the museum, ranging from a showing of Dutch golden-age portraiture, "Corporate Unity" (through September 1), to contemporary works by Ilya and Emilia Kabakov in "Utopia and Reality" (through August 25). In recent years, the State Hermitage has been placing greater emphasis on contemporary art, showcasing such living artists as Chuck Close, Jake and Dinos Chapman, and Terence Koh.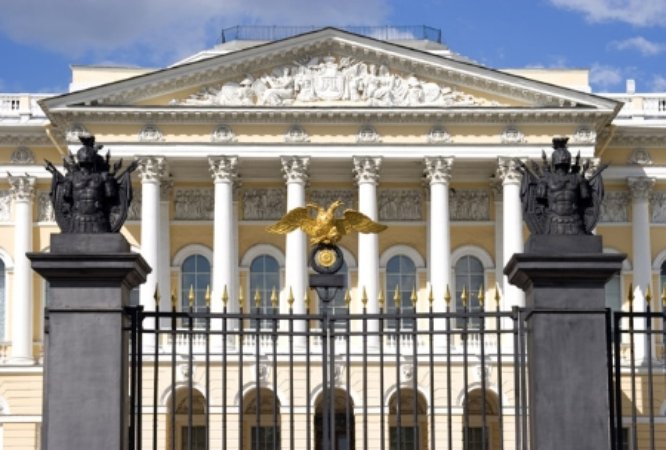 Russian Museum
2, Griboyedov Canal
The Russian Museum was the first state museum in the nation, housed in the former Mikhailovsky Palace since 1895. The collection will dizzy lovers of Russian art, with highlights such as Kazimir Malevich's Suprematist icon "Black Square" (1923), as well as historic masterpieces from the likes of Ilya Repin, Ivan Aivazovsky and Alexander Ivanov. This summer, from May 29 to August 12, at the magnificent Marble Palace, see 200 raw street photographs of Paris by Mikhail Chemyakin.
Freud's Dream Museum
18a, Bolshoy Prospekt (Petrograd Side)
Make an intellectual and spiritual pilgrimage to the Museum of Dreams, an enveloping installation that explores the world of the unconscious, Freud's theories, and his famous passion for art and ancient artifacts.
ROSFOTO
35, Bolshaya Morskaya Ulitsa
Founded in 2002 as part of the state Russian Museum system, ROSPHOTO exhibits work by well-known national and international masters of photography as well as talented emerging artists working in the genres of contemporary art closely connected with photography. Video art, photographic installations, animation and experimental cinema are all on display. In addition to hosting exhibitions, the museum also embraces scientific research on photographic preservation and technology and educational programmes.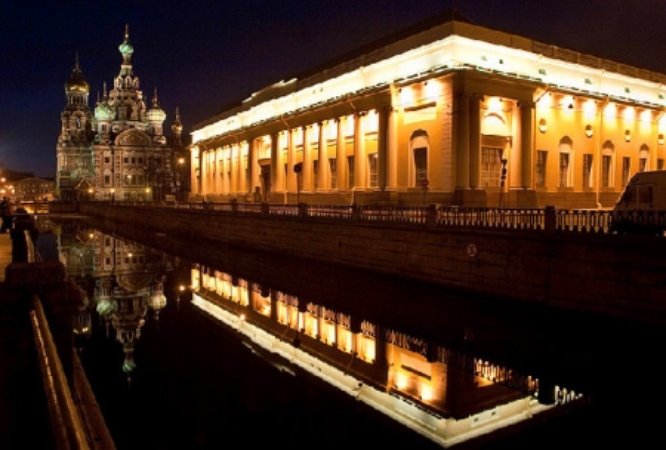 Yusupov Palace
94, Naberezhnaya Reki Moyki
To add a bit of Russian historical intrigue to your art tour, there is no better destination than Yusupov Palace, where Grigory Rasputin was mysteriously murdered in 1916. Within the palace's famed yellow walls, wax models of Rasputin and his enemy, Prince Yusupov, are displayed in recreated period rooms—which include quite possibly the finest collection of 18th- and 19th-century interiors in the city.
GALLERIES & ALTERNATIVE SPACES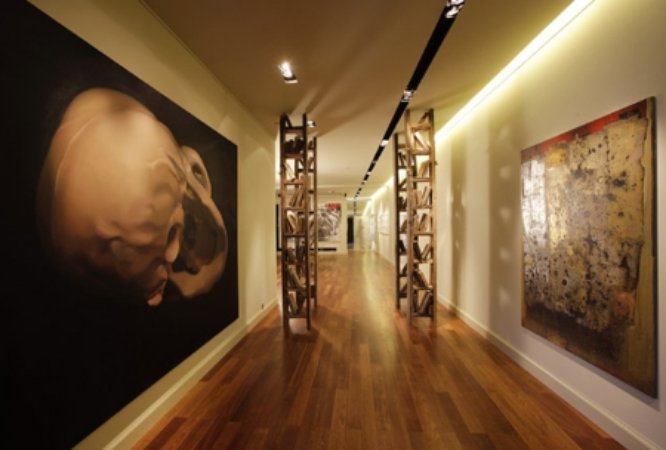 Marina Gisich Gallery
121, Fontanka Embankment
When Marina Gisich opened her gallery on the Fontanka embankment in 2000, there were few outlets for conceptual art in St Petersburg. Today she continues to showcase young, emerging artists at what has become a favorite on the St Petersburg gallery circuit.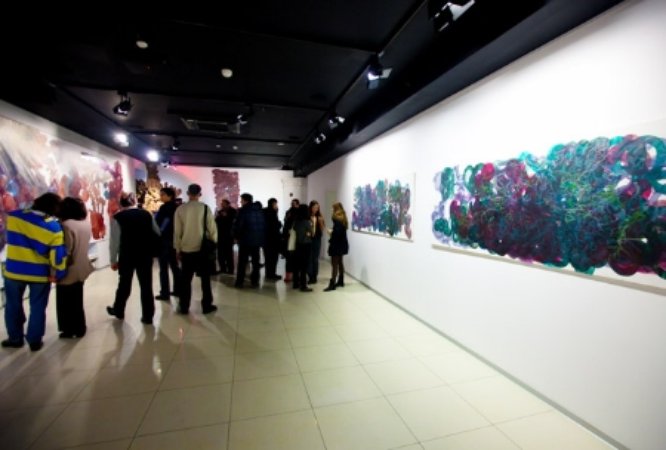 Anna Nova Art Gallery
28 Zhukovskogo Street
The contemporary art gallery combines freedom and flexibility in using creative concepts and formats in its shows, but it employs strict criteria in its approach to maintaining the quality of its art projects. Highly active in the international art market, it participates in significant Russian, European and Asian contemporary art fairs.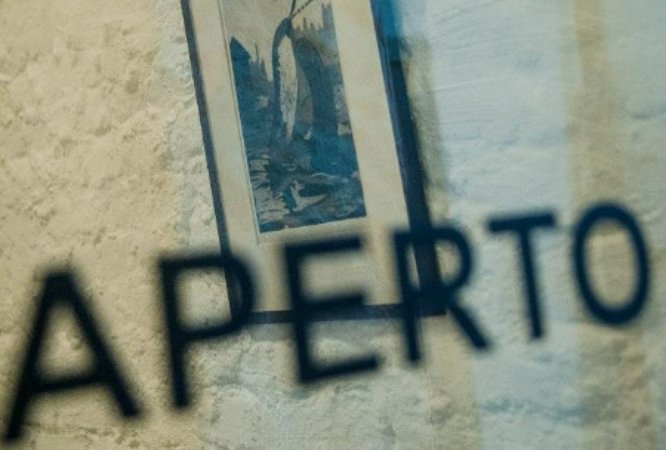 Aperto Gallery
18 Pirogova Lane, 3rd Floor
Aperto is a new gallery and alternative space, founded in 2012, that works with young Russian and Western artists to produce educational and research projects. The gallery is one of the first initiatives in St Petersburg to integrate the young Russian art scene with the international art community, and it has executed previous projects in collaboration with curators from the MIT List Visual Arts Center and the Whitney Museum. The gallery is located in a new arts enclave known as "The Quarter," and occupies a 19th-century building.
Taiga
20 Dvortsovaya Naberezhnaya
Taiga is an experimental platform near the State Hermitage Museum that unites young specialists from disparate creative fields to produce common creative work. In addition to housing contemporary art projects, it encompasses a bookstore, a hostel, a fashion boutique with clothes by emerging Russian designers, and even several IT companies.
RUSSIAN ARTISTS TO KNOW
Among the best-known figures in Russian conceptualism, husband-and-wife duo Ilya and Emilia Kabakov create satirical drawings and large-scale installations that form tragicomic narratives about Soviet life. In 1993, the artists represented Russia at the 45th Venice Biennale.
St Petersburg-born, Yale-educated painter Darina Karpov creates charged abstract works that draw on her surroundings, from the natural world to digital culture. As the artist describes it, her work is influenced by "all the things that evolve and expand spatially and in temporal dimensions," an interest rooted in her own sense of dislocation as a Russian artist living in America.
Working in virtually every medium, from painting to installation, George Pusenkoff blends references to the past with the aesthetics of the digital world, appropriating charged symbols from art history and experimenting with the visual language of the computer screen.
WHERE TO STAY
Four Seasons St. Petersburg
1 Voznesensky Prospekt
The hotel is a brand new addition to St. Petersburg this summer, but also a rich capsule of its history. It is housed in the triangular Lion Palace, built in the 19th century in the design of Auguste de Montferrand, and is guarded by two stone lions who "kept their ward with paw uplifted," in the words of Pushkin. Guests will sleep like royalty in one of the 26 restored suites or 151 guest rooms, each decorated with works from the hotel's specially curated art collection. Plus, located just blocks from Palace Square and the Hermitage, it's perfect for the art-minded traveler.
WHERE TO EAT & DRINK
Percorso
1 Voznesensky Prospekt, 190000
Enjoy chef Andrea Accordi's modern Italian cuisine at Percorso at the Four Seasons St. Petersburg while taking in views of the neoclassical St. Isaac's Cathedral on the ground level. Starting in July, Accordi introduces his signature dish to the new restaurant: strozzapreti, a whole roasted, citrus-glazed duck on a spit with an elaborate combination of seaweed, clams, calamari, tuna, and a cherry-and-pink-pepper compote.
Russian Room Vodka №1
4, Konnogvardeyiski boulevard
For an intoxicating evening of Russian cuisine in a decorous setting, this restaurant offers a classical take on the most traditional of St. Petersburg repasts: vodka paired with delicious small plates of food. A plentiful menu of fish, blinis, assorted pickled vegetables, and other delicacies is paired with a wide variety of vodkas, flavored and unflavored, which expert guides can instruct diners to enjoy with their food in accordance with Russian drinking tradition. And for those still clear-headed and curious after the meal, the restaurant also provides a history lesson at its own vodka museum.
Grand Cru
Fontanki R. Emb, House 52
Should the baroque palaces and colossal columns of St. Petersburg's architecture ever become overwhelming, diners of a more modern sensibility will enjoy the sleek minimalist interior of this haute cusine restaurant from Adrian Quetglas and Ivan Berezutsky. The menu specializes in unusual molecular gastronomy and a wine list more than 1,000 names long. Plus, the restaurant is joined by its own wine shop for anyone looking to take a bottle or two for the road.
The Hat Bar
Ulitsa Belinskogo, 9
Jazz… in St. Petersburg? You might not know it, but the city has in fact embraced America's heppest cultural export with gusto—and the Hat Bar is one of the more popular destinations for taking in the sounds of the thriving scene. The small stage usually presents a mix of young musicians as audience members line the wrap-around bar and balcony, sipping vodka and beer.