When we picture fine art, most of us get stuck on the wall. While carefully hung paintings, prints and photographs are the clearest, most widely referenced examples of art, plenty lies beyond those frames of reference. From Michelangelo's Pietà to Duchamp's Fountain, Warhol's Brillo boxes to Louise Bourgeois's spiders, by way of Simone Leigh's Brick House, sculpture remains a hugely important, beautiful and varied mode of human expression.
Finding good, simple pieces to lift an otherwise two-dimensional collection isn't always easy. Fortunately, we offer many solid first choices. Pick one of these works and you'll never be accused of viewing art in just two dimensions.
Yoshitomo Nara – Aomori-ken (Dog Piggy Bank), 2016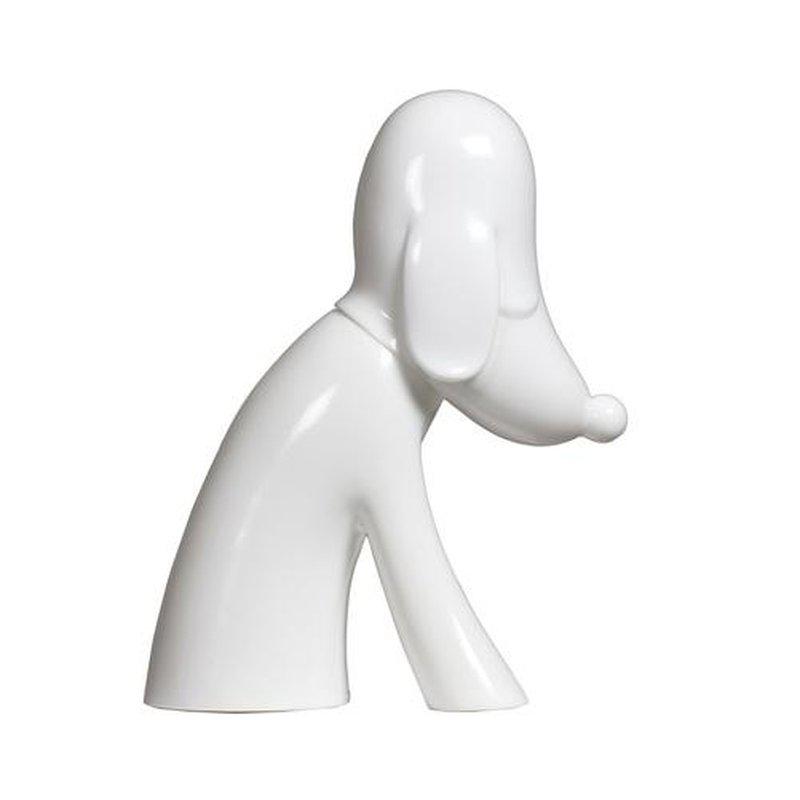 You may be able to picture Nara's unnerving, cherubic, big-headed girl paintings. The Japanese artist has been producing works since the 1990s. However, this poppy painter and sculptor also has a love of dogs. In 1999 he even authored a children's story book called The Lonesome Puppy. This particular work is a tabletop sized version of Nara's monumental Aomori Dog, which the artist created for the Aomori Museum of Art, in northern Japan. This version captures all the uncanny canine cutesiness of the original, while also doubling as a money box.
Julian Opie – Portrait bust (Danielle), 2016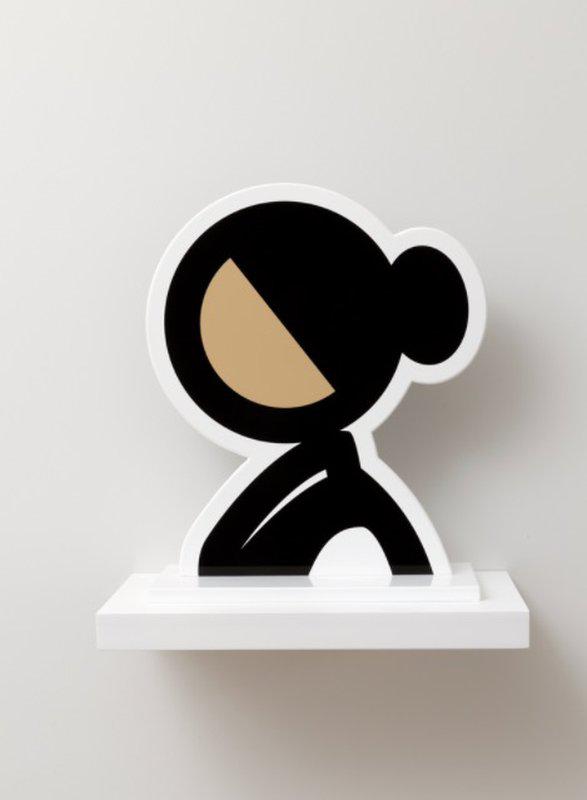 This British artist is best known for his many sculptures, screenprints, perspex landscape renderings, video works, or numerous commercial commissions; Opie's art is contained in numerous public collections including that of MoMA, Boston's ICA, the Tate, London, and Hong Kong's M + Museum. He also worked with prominent figures in the entertainment industry, such as the UK band Blur.
Our chosen work is one of a series of busts Opie created in 2016; other versions were executed in automobile paint, but this edition – a silkscreen on laser-cut acrylic – captures the artist's clean lines and sharp colors perfectly.


Rirkrit Tiravanija – Untitled (450/375), 1995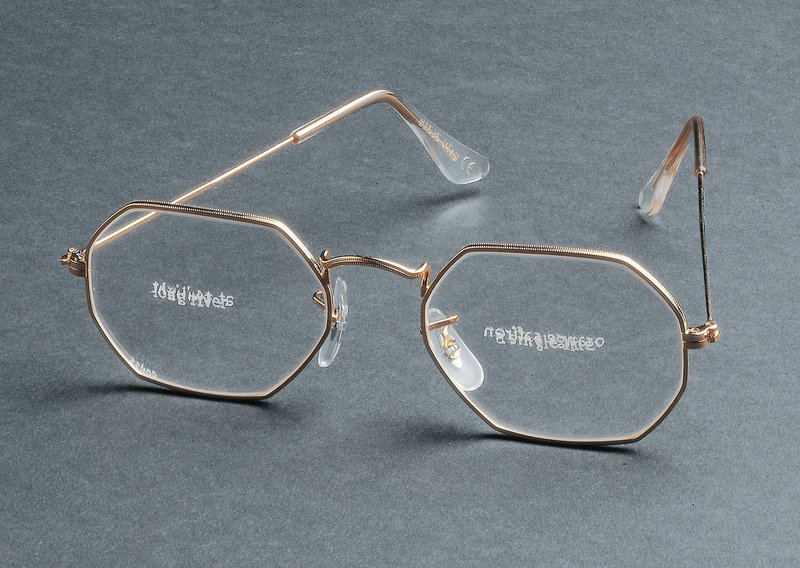 Tiravanija's rose to fame in the 1990s with odd, ephemeral works, such as cooking and serving Thai food to gallerygoers; the art was later characterised as works of social practice and relational aesthetics, and was praised for the way in which it employed human interaction as its key material.
This 1995 piece is more permanent and substantial. Tiravanija produced a copy of his own octagonal Rayban glasses with the words "LONG RIVER, A SINGLE LINE, ORANGE SAFFRON, AT TWILIGHT" etched on the lenses.
You can't read that while wearing them, though that's sort of the point. You have to take them off, really look and think before the poetry of the phrase is made available.
Terence Koh – Signed Limited Edition, 2007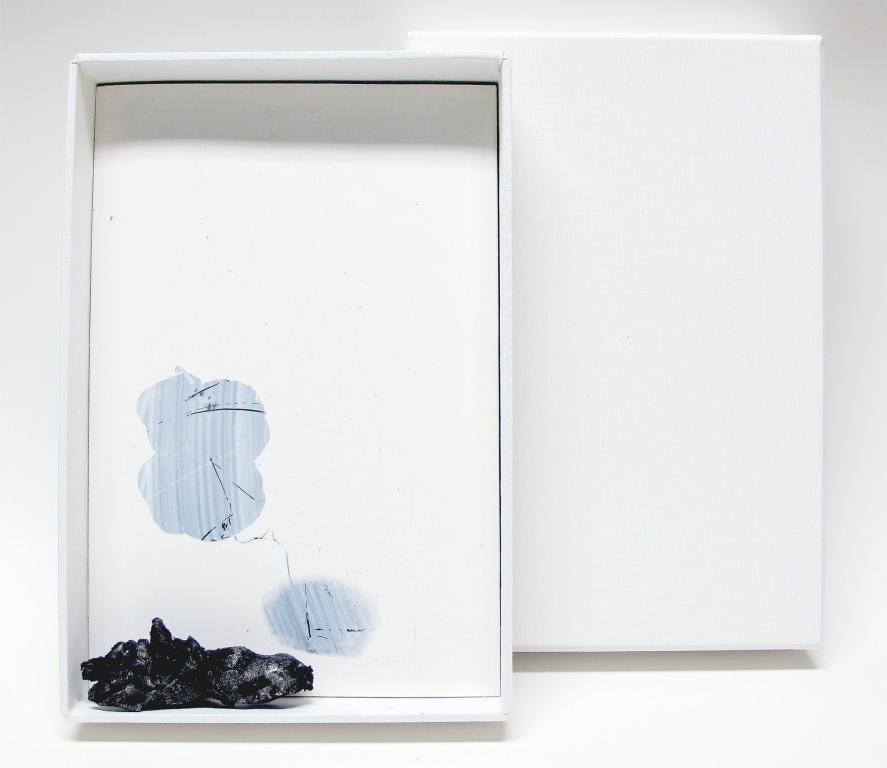 Koh's punky, queer minimalist works served to irritate and excite the art world in the early 2000s. This edition was produced as part of Koh's acclaimed 2007 solo exhibition at the Whitney Musuem. That work consisted of a blindingly bright light installation in the Whitney's lobby – so bright, in fact, that the museum posted invigilators to ensure visitors didn't stare into the bulb for too long.
This piece, a cast lead work set inside a white box, is similarly confrontational; the artist intends the work to scratch and roll around inside its case, scuffing up its once pristine monochromatic setting.
Roy Lichtenstein – Rosenthal plate 2, 2000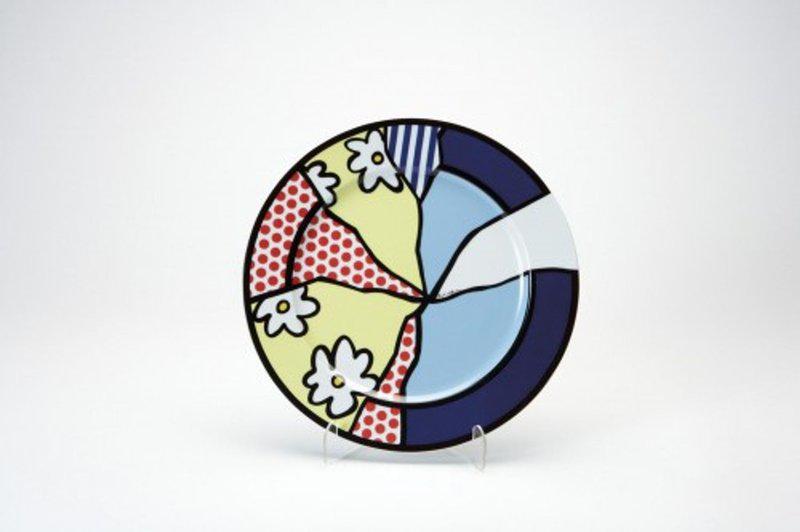 Roy Lichtenstein first did the dishes in 1966, when he designed a commercial ceramic dinner service for New York's Jackson China Company. The pop artist followed that up with a paper plate commissioned by the photographer Bert Stern for Stern's fashionable First Avenue Store.
In both instances,  Lichtenstein played around with the illusory nature of two and three-dimensional views, employing his characteristic Ben Day dots to great effect. This more recent piece features a waterlilly design, was produced by the German ceramics firm Rosenthal, and toys with the fragile, fragmentary nature of fine china.
Maurizio Cattelan – L.O.V.E, 2015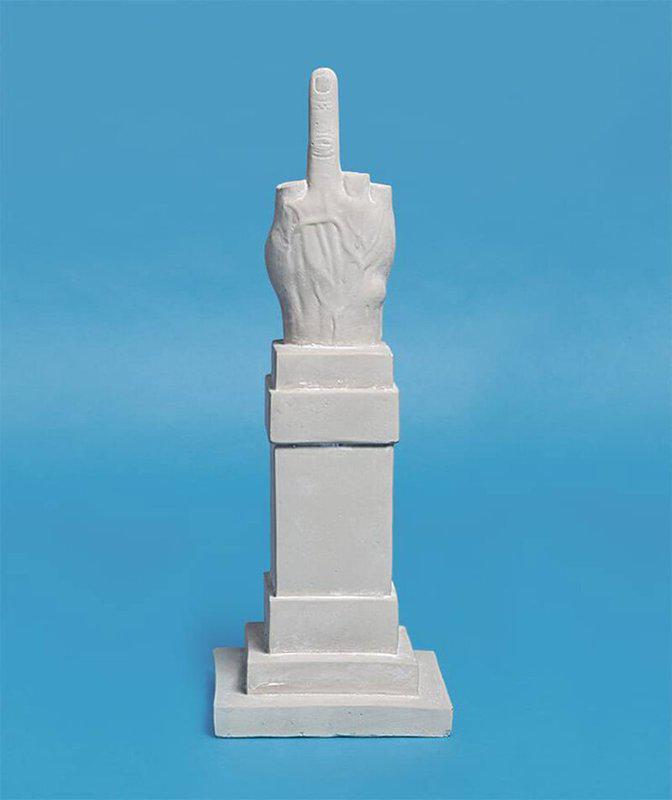 In 2010, a couple of years after the global financial crisis, the Italian artist Maurizio Cattelan installed a momental, marble version of this mutilated hand, on a travertine plinth, outside the Milanese stock exchange. The work might be interpreted as a simple insult to high finance, yet a raised flat palm is, of course, a fascist salute. But by removing the fingers, Cattelan not only makes references to Italy's great many ruined, ancient statues, but also reminds viewers of the country's more recent, troubling past.
This edition of 'il Duti' or 'the Finger' is a little smaller, but still packs in all the symbolic power of the one he created in 2010.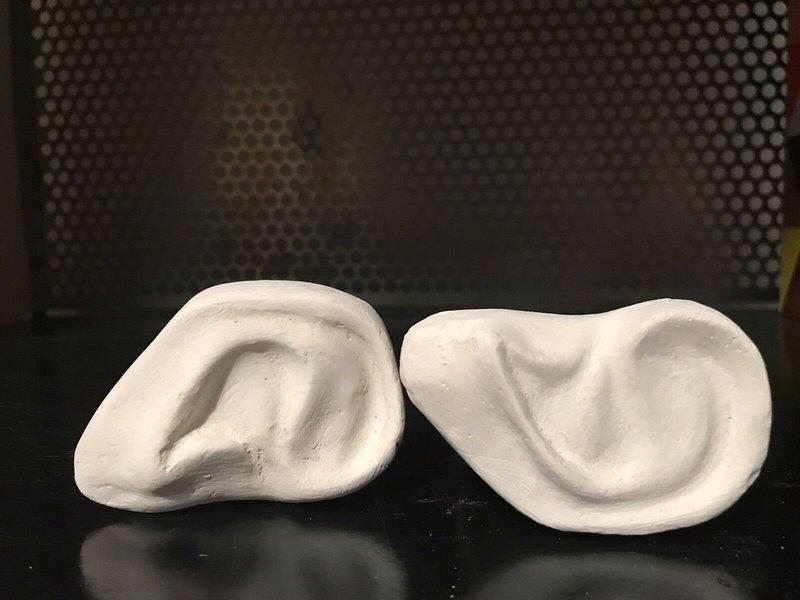 Today we regard this Scottish artist as a pop-art pioneer, but Paolozzi, who was born in 1924, and lived in Paris 1947-49, was also in dialogue with key modernists, surrealists and dadists. Alongside fellow 20th century pioneers such as Richard Hamilton, Frank Lloyd Wright, and Ludwig Mies van der Rohe, Paolozzi was also influenced by the British biologist D'Arcy Wentworth Thompson, who argued that mathematical patterns underpinned many biological structures. Perhaps this is why he chose to cast these ears, presenting their shape in the same manner other pop artists might display a coke bottle or a Cadillac fin.
Claes Oldenburg – Multiples in Retrospect 1964-1990 with The Soap at Baton Rouge, 1990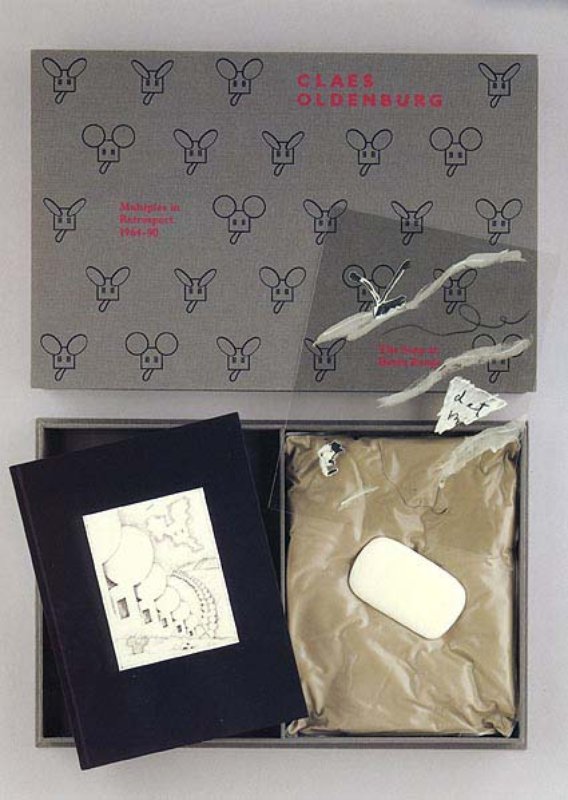 In 1972, the Swedish-born sculptor Claes Oldenburg was asked to propose a work for the city of Cincinnati. The artist was informed that some of the work's funding would come from Procter & Gamble, which was founded in the city and is still headquartered there.
One of P&G's best known products was Ivory soap, which, as its advertising slogan noted, floated on water. "What sprang to mind almost immediately, given the location of Cincinnati on the Ohio River, was the combination of a floating soap bar and an old-fashioned, paddle-wheel riverboat–in other words, a colossal bar of Ivory soap," said the artist. Alas, Oldenburg's massive soap boat never came to pass, but this simple bar, which formed part of a special edition of an Oldenburg monograph, commemorates that ambition in miniature form.