No artist is better known for putting it all out there than Tracey Emin, the YBA who installed her own bed in a gallery and, for another work, named all of her sexual partners. It's fitting, then, that for her latest exhibition at Lehmann Maupin, Emin has put a lot out there: 100 artworks—including embroideries, drawings, sculptures, and a film—that sprawl across both of the gallery's Chelsea and Lower East Side spaces. The show, titled "I Followed You to the Sun" (with that phrase echoed in of of the artist's signature neon pieces), is on view through June 22. Here's a closer look at a few highlights.
Find other works by Tracey Emin at right.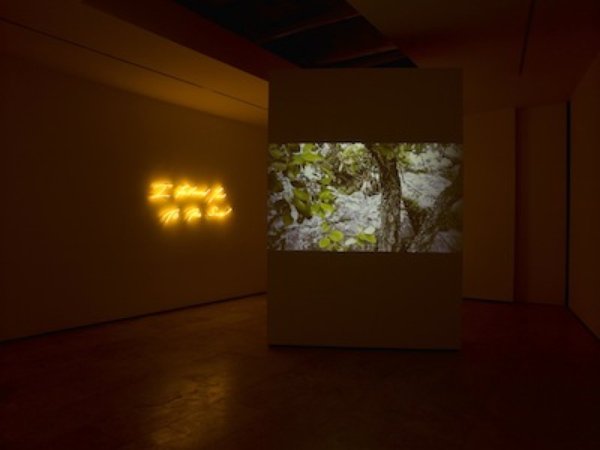 In her short film, Love Never Wanted Me, Emin narrates over footage of a fox running in the wild, comparing the animal to a fleeing lover. A sample line: "The broken heart is a lonely world and this is the love that I know."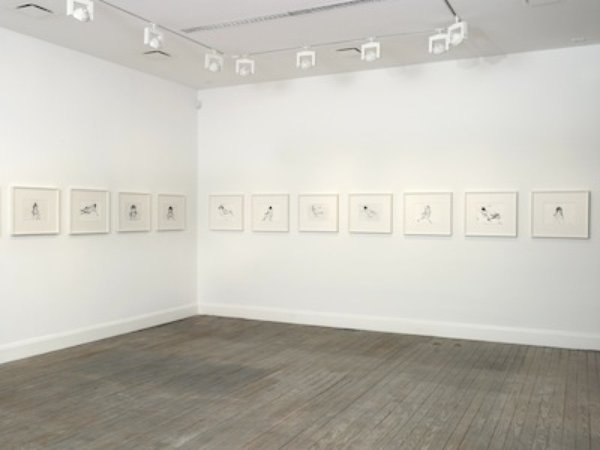 Emin based her new series of gouache-and-pen drawings, such as the ones pictured in this installation view at Lehmann Maupin, on photographs of herself posed nude in a chair.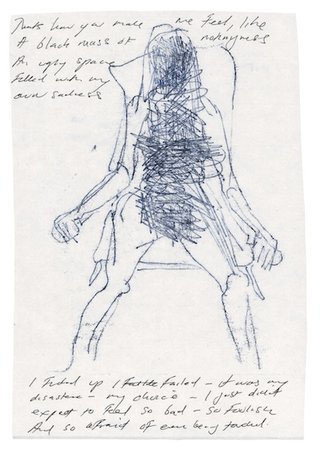 The text in Emin's bluntly emotional monoprint-and-pen work That's How You Make Me Feel (2012), above, begins, "That's how you make me feel, like a black mass of nothingness, an ugly space felled with my own sadness..."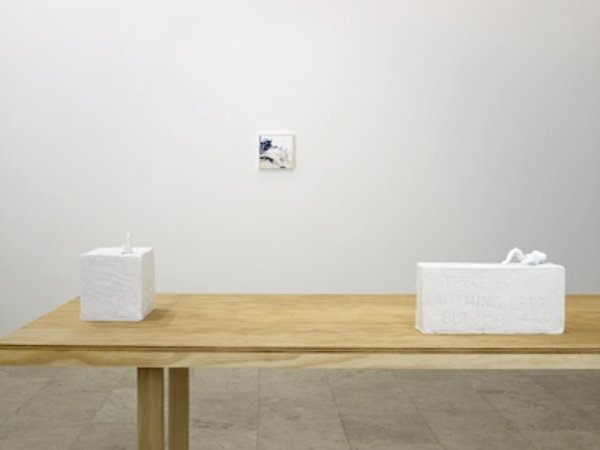 The hallmark of the new exhibition is a series of painted bronze animal sculptures, each engraved with a short statement. Emin cast the works at the Long Island foundry once used by the late Louise Bourgeois, with whom Emin collaborated on a series of nude anatomical drawings in 2010.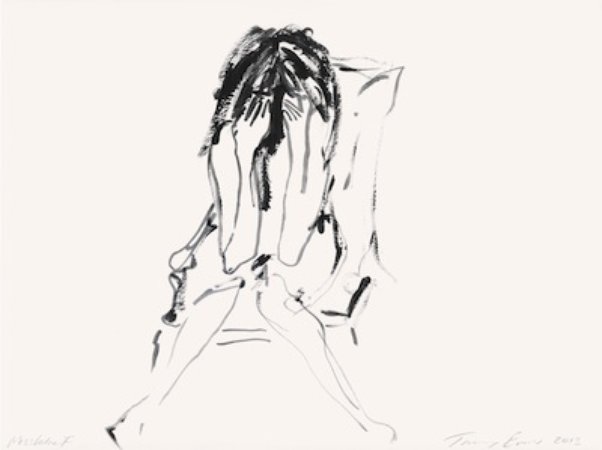 One of Emin's confrontational confessions, Missbelief, a 2013 gouache-on-paper self-portrait at Lehmann Maupin.