Here are four reasons why you should add this sublime, impossible-looking print by New York-based artist Angel Otero to your art collection:
1. It's been a busy year for the Puerto Rican-born artist. Represented by Lehmann Maupin Gallery , Otero had his first Hong Kong debut at their Pedder Building outpost in a solo exhibition entitled "Born in the Echoes" last summer. Simultaneously, Otero was featured in a major survey exhibition at the Contemporary Arts Museum in Houston that encompassed nearly a decade of the artist's paintings and sculptures.
2. In his most recent work, Otero reactivates classical painting into images that straddle the line between the unfamiliar and familiar. Using old classics as a starting point, his wonderfully tactile abstractions undergo an intensive process of layering in which the artist paints onto a glass surface, scrapes off the skin-like layer of dried paint, and applies it onto a canvas. The resulting images are mesmerizing in both their material and subjective ambiguity.
3. It's a rare opportunity to collect this artists' work in 2D! Inspired by the drama in a series of photos of opera singers from The Lincoln Center archives, Otero decided to revisit his own series of works based off of the French Baroque painter, Nicolas Poussin. Working with the Lower East Side Printshop , this edition of unique prints take the hyper-tactile, nearly sculptural compositions of his paintings and turns them into flat, trompe l'oiel images.
4. He trades work with Rashid Johnson :
Video Courtesy of Art21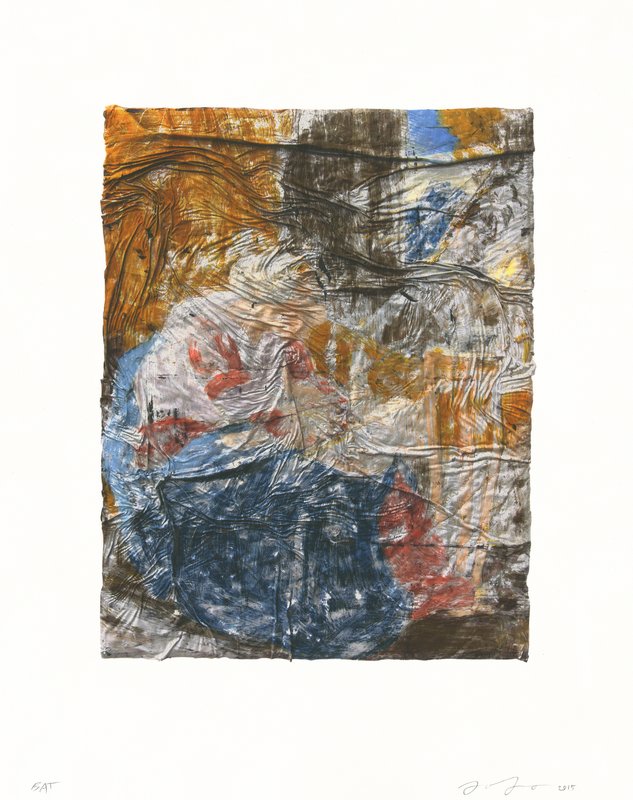 Untitled (SK-PH) is available on Artspace for $2,200 or as low as $194 / month