Last night during DUMBO's "First Thursdays," Artadia launched its new Summer Open Studios program, which offers three past Artadia awardees the opportunity to exhibit their work at the organization's DUMBO project space. During the month of June, the featured artist is Micah Stansell, a 2011 Atlanta Artadia awardee. Stansell's video installations interact with their environments on a grand scale: his multi-channel sound and video installationThe Water and the Blood (2011) appeared on the 350-feet façade of Atlanta's High Museum and his works often fill entire gallery spaces or span the sides of buildings, weaving together image and sound.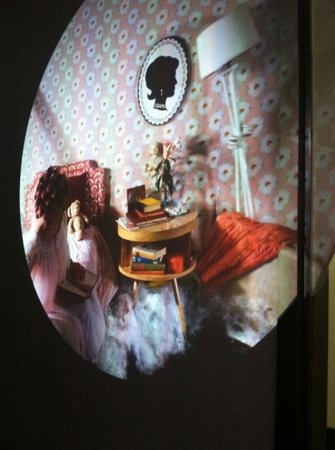 For his more intimate project at Artadia, the artist created another multi-channel sound-and-video installation that appeared on three walls of the studio. Within circles of varying sizes, Stansell presented different scenes woven together, some involving water imagery, others abstracted,  giving the impression of ghostly moons. In one scene, a woman appears to "swim" through the gallery in a clockwise motion: she first appears in two smaller circles on the left-hand wall, emerging into the biggest circle on the adjacent wall, traveling yet again to the next two circles before she disappears.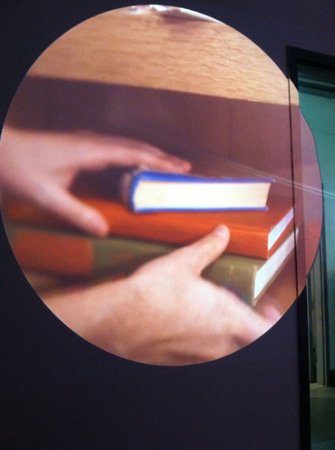 In another, a woman reads in a studio that begins to flood with water: as we view from the five distinct "bubbles," the work gives the impression of a slowly evolving mosaic.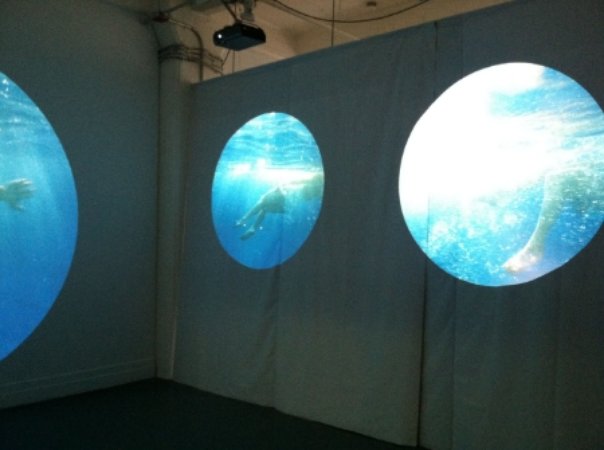 Next up is Gyun Hur, another 2011 Atlanta awardee, who will show his work at the DUMBO space in July.