"Ends at Exits," a sly new exhibition at LACMA that addresses the artistic and political climate of the 1980s, opens with a small Jeff Koons sculpture on a shelf: a silver train angled into the galleries. It makes for a charged, amusing introduction to the show, which steadily builds steam from there, taking the viewer through over 50 works from both the museum's collection and the Broad Art Foundation.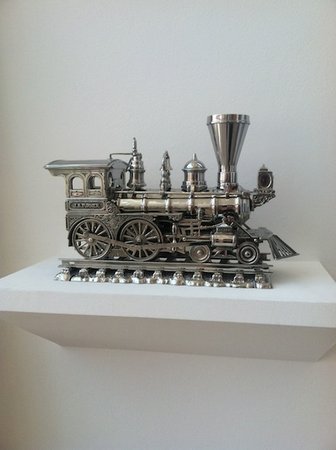 The selection from the Broad Collection focuses on the beginning of the Broads' collecting career, when they bought early work by Koons, Cindy Sherman, and others during a period that coincided with the height of the Pictures Generation (1974–1984). That movement saw many followers in Los Angeles, with many now-high-profile graduates of CalArts—such as James Welling, David Salle, Matt Mullican, and Jack Goldstein—also on view in this exhibition.
The title of the exhibition comes from two important pieces of art criticism written at the time: Douglas Crimp's 1981 "The End of Painting" and Thomas Lawson's "Last Exit: Painting," which took aim at whether the age-old medium was still a viable form of expression. The show also includes a number of works by Sherrie Levine, Richard Prince, and Barbara Kruger, and pieces by Kiki Smith, Laurie Simmons, and Keith Haring.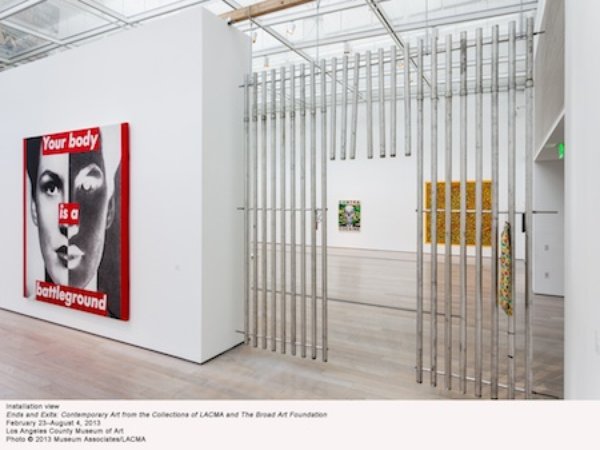 A highlight: Jenny Holzer's Laments: I was sick from acting normal…(1989). The words of Holzer's short manifesto scroll down on a vertical LED sign, whicle this light show reflects off a granite sarcophagus printed with the very same text.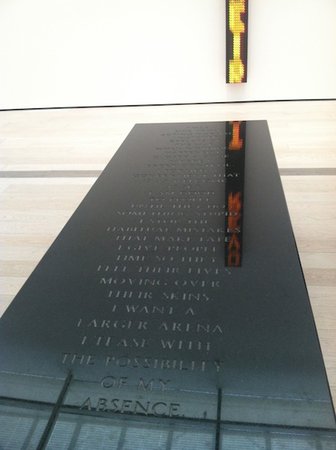 Nearby, a Kruger triptych screams "You substantiate our horror." And a characteristic Prince sneers, "I eat politics and I sleep politics but I never drink politics."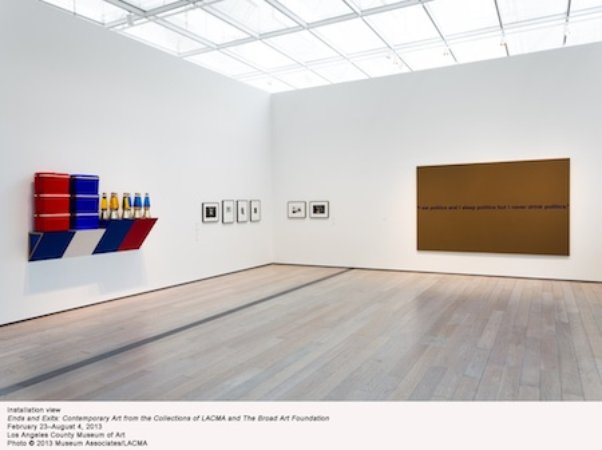 The darkly comic text-based works resonate all the more in a show that addresses very real political dramas in the AIDS crisis, as well as the emergence of street art and performance. It's a thought-provoking mix that seeks to tie the histories of two L.A. art powerhouses together.