At a glance, Simon Castets might not seem like the obvious candidate to head the Swiss Institute, the adventurous New York nonprofit devoted to championing Switzerland's contemporary artists. For one thing, he isn't Swiss; he's French. For another, at 30 years old, he's a generation or two younger than the influential artists—like John Armleder, Olivier Mosset, or Fischli/Weiss—that the space has often shown. But basic demographics miss the vital background Castets brings to the position, vacated last year by longtime director Gianni Jetzer.
Holding masters degrees from Columbia's prestigious curitorial studies program and the cultural management program at Paris's Sciences Po, Castets has organized group shows around the world, from the Palais de Tokyo to spaces in Milan, Kyoto, and Zürich. He has also co-founded the cutting-edge research platform 89plus—an organization dedicated to artists born in or after 1989—with star curator Hans Ulrich Obrist.
Five months into his new role, Castets spoke with Artspace in the Institute's garage-like exhibition hall in the heart of Lower Manhattan. Surrounded by the billowy architectural casts of Heidi Bucher (think Rachel Whiteread, but softer, more diaphanous embalmings), Castets discussed the shifting kaleidoscope of Swiss identity, the advantages of looking at a nation from the outside, and global art's challenge to culture.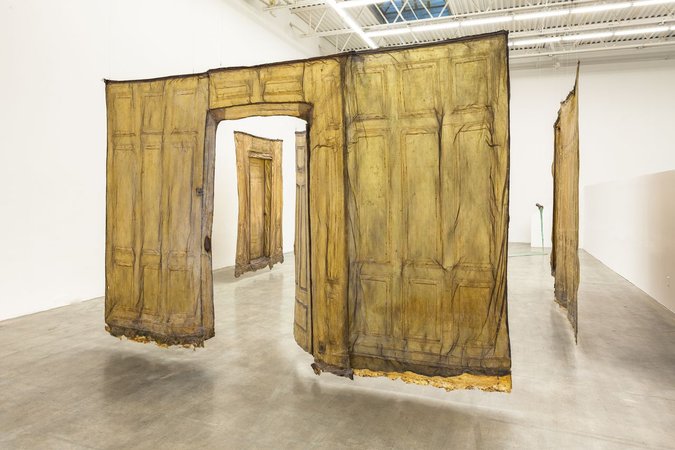 Installation shot of Heidi Bucher's show at the Swiss Institute. Photo by Daniel Perez.
Originally, the Swiss Institute showed Swiss artists to a Swiss audience living in New York. Since then the scope has widened significantly. You displayed work by the American artist Allyson Vieira earlier this year, and you yourself are a French-born New Yorker at the helm. Is working in the confines of a national identity limiting?
Well, the Swiss Institute has a unique position. We still carry out the mandate to represent Swiss contemporary art to an American audience, but also take into account the fact that we are an international institute by nature. Switzerland itself is an incredibly diverse place culturally. You have four official national languages, and it in the very heart of Europe—people are from all over. But we are looking at this diversity at a distance, in New York, one of the world's capitals, so we have to sort of assert our own brand of "Swissness" in an international framework.
How do you present a coherent vision of a country so extraordinarily diverse?
There are very strong cultural identities there, but, at the same time, being here in New York and seeing it from across the Atlantic allows for a fuller embrace and maybe a different understanding of what Swiss identity means. There is power in being at a remove.
For you personally as well, being French and heading a Swiss institution?
What I may lose in not having grown up there, I perhaps gain in having a different perspective.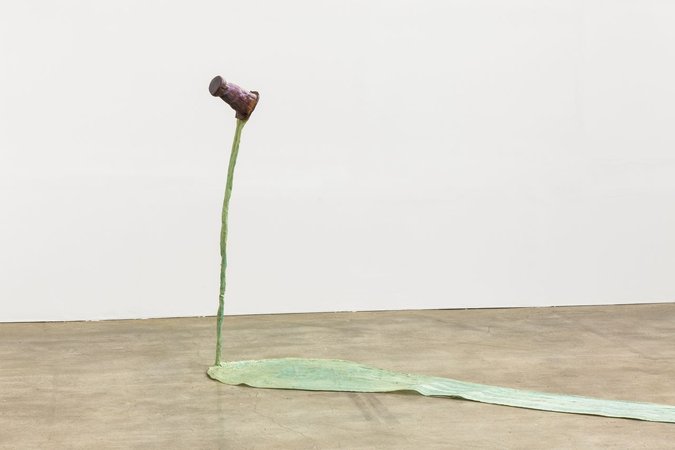 Installation shot of Heidi Bucher's show at the Swiss Institute. Photo by Daniel Perez.
There are only eight million people in Switzerland, about the size of New York City, and yet they have a disproportionately large influence on the art world: from gallerists like Iwan Wirth to curators like Hans Ulrich Obrist to collectors like Uli Sigg to auctioneers like Simon de Pury to art-fair heads like Marc Spiegler to artists Pipilotti Rist and Hans Erni. Why do you think this is?
I think it is a combination of factors. The diversity of cultures within Switzerland demands a larger number of institutions. Also Switzerland enjoys a very healthy economy, which is helpful, as is its rich intellectual tradition. I also think it is a self-fulfilling prophecy of sorts, because if you have more Swiss curators, you have more Swiss artists. It's a virtuous cycle.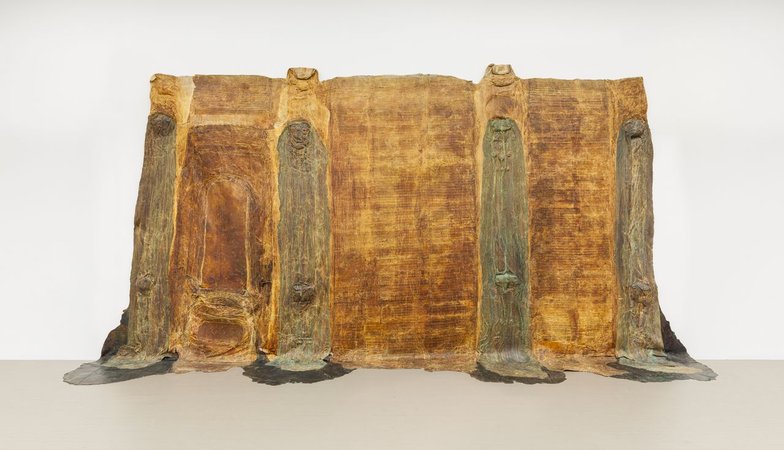 Installation shot of Heidi Bucher's show at the Swiss Institute. Photo by Daniel Perez.
Your project with Hans Ulrich Obrist, 89plus, is interested in global connectivity. In what ways is international art more than a collection of the art of different locales?Do you see difference being diminished and flattened in this more global art landscape?
I think the idea of flattening is sort of relevant in that it is easier to communicate and way easier to be in touch with one another. 89plus is a testament to that. And because everybody speaks the same language, cultural differences can arise all the more distinctly. Difference is easier to come into focus when you have a common ground for conversation.
You know, for example, speaking of 89plus, we had an event in Cape Town and invited five South African artists. What it means to be from that generation in South Africa is very different from what it means to be from that generation in, let's say, the United States. There, being born in '89 means that the first few years of your life were the last few years of the Apartheid. For example, one of the artists was in jail with his mother as a toddler. The scars of that regime are still very much visible, and it is addressed in different ways. And so, because of this flattening, you have access to these unheard stories.
So, what do you have coming up at the Swiss Institute?
The next show is in late May and it's called the "St. Petersburg Paradox." It's a group show based on and expanding upon a theory by the Swiss mathematician Bernoulli. It will be an exhibition dealing with matters of chance and risk in contemporary art and beyond.