This is the last weekend you can bid on pieces in our Together in Distance, online benefit auction. If you've read the stories and interviews we've been running you'll know that it features incredible artworks provided by galleries and organizations that have a strong desire to contribute to the current moment.
We're hosting the auction with N95forNYC, a COVID-19 relief project that is part of the non-profit organization Art in Touch based in New York . ALL proceeds of this online benefit will be donated to purchase PPE for underserved communities, and to support artists and arts organizations who have been impacted by the pandemic.
There's A LOT of great work in the auction, including pieces by Ai Weiwei, Jean-Michel Basquiat, Takashi Murakami and many other stellar contemporary artists. Below, our Private Sales Director Amanda Knuppel has picked five more great works from her many favorites for your attention. In total there are over 100 artworks and you can find the complete auction inventory here . Get bidding. Good Luck and remember every purchase is a lifeline to those who need it most. And remember, there's not much more time to bid. . . .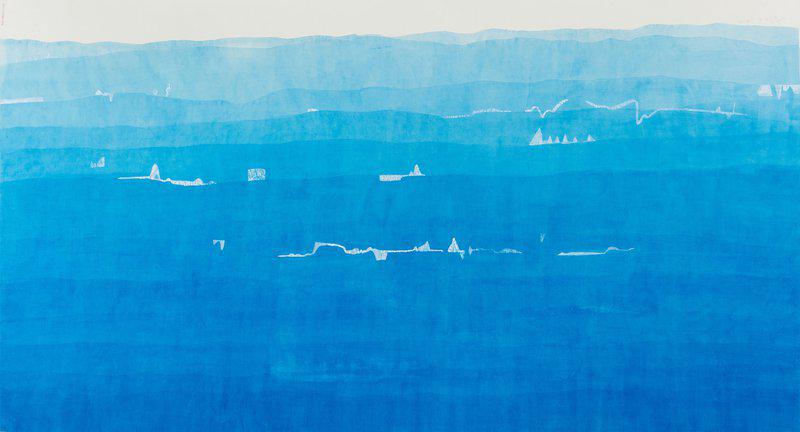 PAINTING Water color on Chan-Yi Xuan paper
Opening Bid: $25,000
Wang Gongyi was born in Tianjin, China in 1946, received her master's degree from the Printmaking Department at Zhejiang Academy of Fine Arts (now China Academy of Fine Arts) in 1980, and stayed on to teach after graduation. In 1986, she was invited by the French Ministry of Culture to study art and art education in France, and to participate in exhibitions. In 1992, she worked as an associate professor in the Department of Printmaking at the Zhejiang Academy of Fine Arts, and moved to the United States in 2001. In recent years Wang Gongyi has become known for her ongoing series Windsor Blue, watercolor paintings that combine her love of literature and the natural world, all executed in her signature blue pigment.
FU XIAOTONG - 117,600 Pinpricks, 2019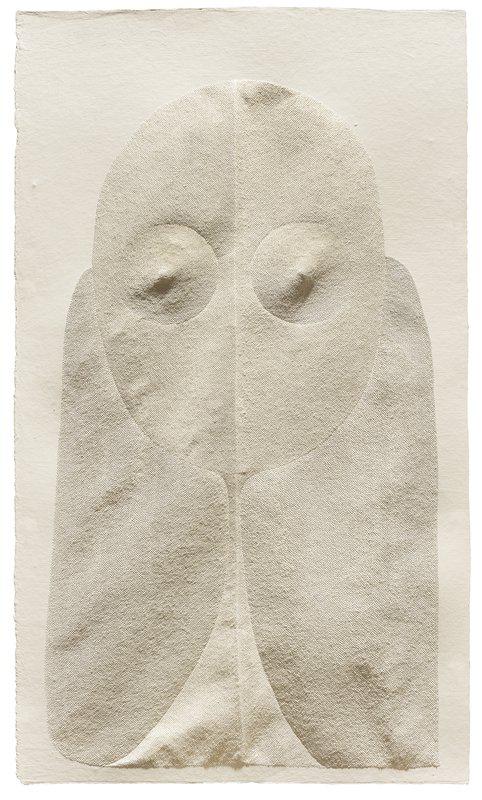 WORK ON PAPER Pinpricks in handmade paper
Opening Bid: $8,000

Fu Xiaotong is a graduate of the Tianjin Academy of Fine Arts, after which she completed her postgraduate studies in the Department of Experimental Art, Central Academy of Fine Arts, Beijing (CAFA). In her recent series of works on hand-made paper, she evokes vast mountain ranges through an extraordinarily labor-intensive technique, excavating the paper with a needle many thousands of times. From the accumulation of marks ranging from pin-pricks to directional slashes, the images slowly emerge. The material qualities of the paper and the obsessive nature of the technique are emphasized by the way in which the artist prefers to display them, unframed and hanging from hooks on the wall.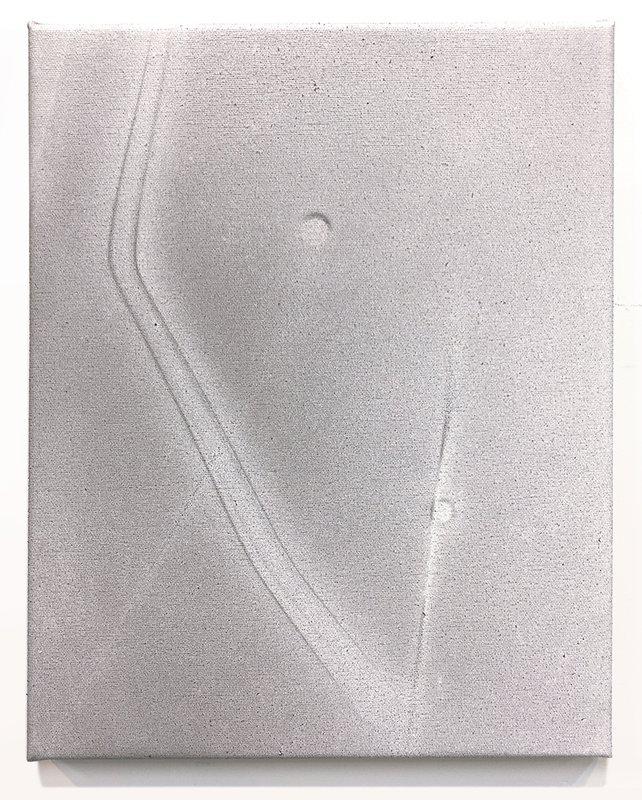 PAINTING Acrylic on canvas
Current Bid $550
James Miller lives and works in Brooklyn, NY. Miller draws heavily from the history of photographic and light-based media in both method and aesthetics—translating the rhetoric of an additive light process to a subtractive color medium. In a spray booth of his own design, Miller constructed a room-sized apparatus to harness the flow of pigment to canvas in a process analogous to darkroom exposure. He inserts found objects and studio debris into this system as negative forms, which create crops, leaks, filters, and strobes, while impressions of light and motion are built through layers of translucent color. He received his MFA from Yale University in 2014. Recent exhibitions include Mehoyas, New York, NY; Essex Flowers, New York, NY; Underdonk, Brooklyn, NY; Laguna Art Museum, Laguna Beach, CA, among others.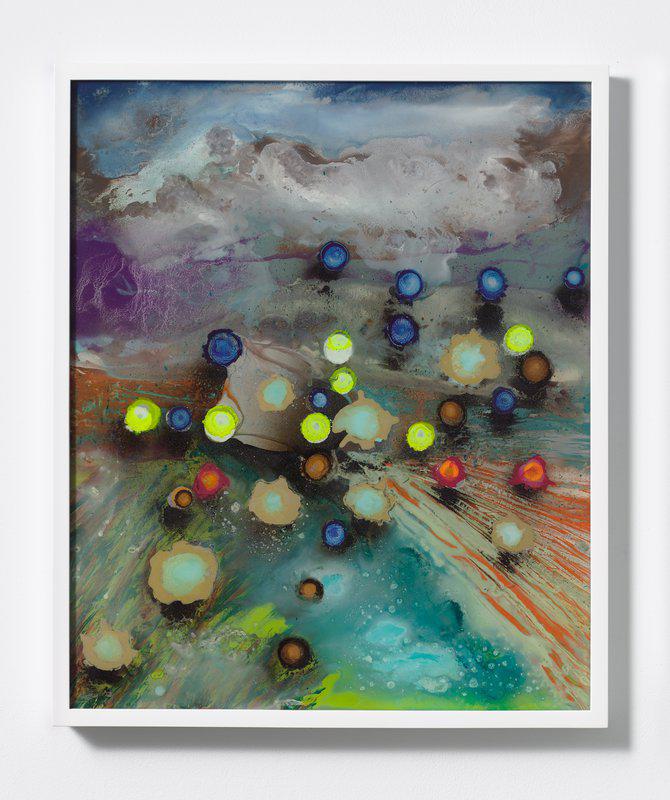 PAINTING Spray paint on plexiglass
Opening Bid: $1,500
Giacinto Occhionero's paintings include naturalistic, neon, and metallic colors that cascade as particles in an imagined atmosphere. He creates each work in a process of reverse painting on plexiglass, tapping the nozzle of spray cans to release paint onto the surface in overlapping circles. As the artist describes to critic Alan Jones, "At a certain point I got rid of the canvas completely. My perfectionist attitude kept me from ever being altogether satisfied, because having the canvas to work on permitted you to impose additional elements. Back-painted plexi saturated itself with color and, when that happens, it's finished." Giacinto Occhionero lives and works in Rome, Italy. Collections include the Capital Group, Los Angeles, CA, and the Collezione Banca Profilo, Milan, Italy. His fourth solo exhibition is slated for this fall at Kristen Lorello, New York.
LIN YAN - 202001#12, 2020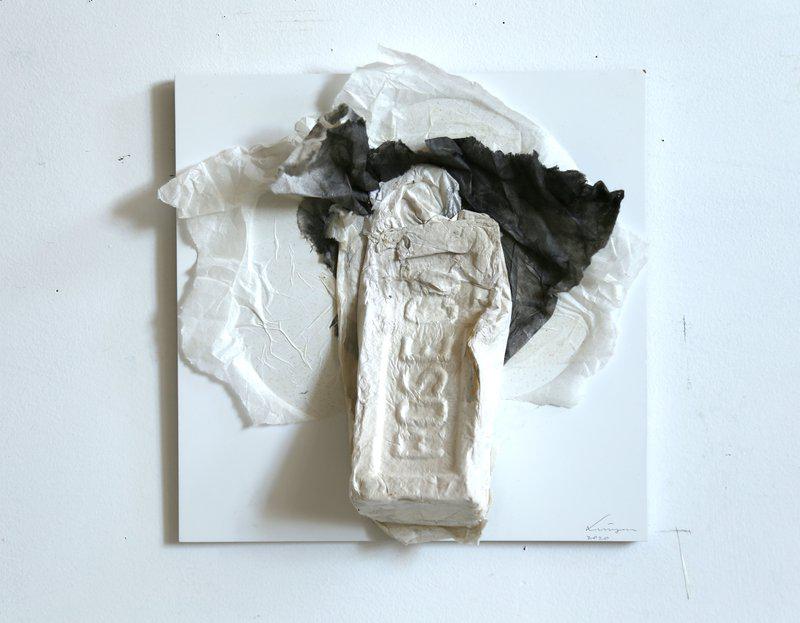 PAINTING Xuan paper and ink on artist panel
Opening Bid: $6,000

Known for her practice involving Xuan paper, Lin Yan creates site-specific installations that respond to her surrounding environment and architecture. A type of traditional, hand-made paper conventionally used for painting and calligraphy, Lin's works with Xuan paper have been included in museum and gallery exhibitions worldwide. Lin Yan graduated from the Central Academy of Fine Arts, Beijing, and pursued her further studies at L'École Nationale Supérieure des Beaux-Arts, Paris, as well as the Bloomsburg University of Pennsylvania. Her work is included in the permanent collections of many public institutions such as Chengdu Contemporary Art Museum, Deutsche Bank Art Corporate Citizenship (New York), Museum of Central Academy of Fine Arts (Beijing), National Museum of China (Beijing), Long Museum (Shanghai), and White Rabbit Gallery (Sydney), among others.
Register your bids in the auction here . And remember: all proceeds will go to a great cause.